[Dangyo] Singer, producer, actor Prince san died known as "Purple · Rain" etc.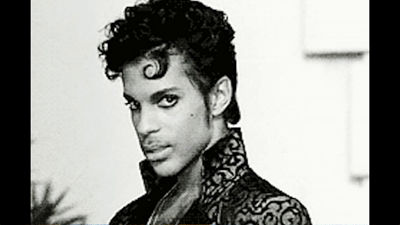 A singer "Prince" who has been popular for a long time with a unique musicality, a neutral and sexual image passed away. I was 57 years old.

PRINCE - ART OFFICIAL AGE
http://order.artofficialage.com/row/

Mr. Prince said that he was found dead on April 21, 2016 at his home and recording studio "Paisley Park Studio" in Minnesota, USA, and was also reported at the media in the United States all at the same time It is. Although the cause of death is unknown at the time of article creation, according to CNN and others, since poor physical condition due to influenza has been reported since April 2016, there were events such as an emergency landing of private jet, but there is no health problem It was announced.

Mr. Prince was born June 7, 1958 and was a man who demonstrated multiple talent such as musician, music producer, actor from Minneapolis. From the debut of 1978, it was noticed with sexual lyrics, world view, original musicality and singing voice, and in 1984 the movie "Purple · Rain" starred himself hit and the soundtrack album hit at the same time It made the popularity consolidated. In 1989's movie "Batman" he was in charge of soundtracks. Single "Batdance" has won first place on the chart.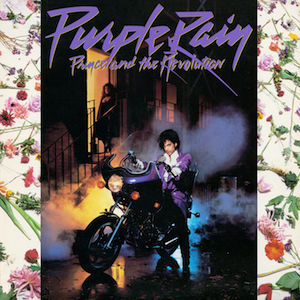 By Warner Bros.

It is also known that he continued his energetic activities of handling many sessions, collaborations and producers in parallel with his own music activities. Since entering the 1990's, he released an album of unknown pronunciation with its own symbol mark as the title, and in 1993 he released an artist name from "Prince" to "The Artist Formerly Known As Prince (once called Prince Artists) ". After that, in 2000 it was supposed to call Prince again.

It is also known as an artist with its own artistic sense, and its sense is manifested in instruments to use. On the concert tour, I used the following original shape guitar. By the way, Mr. Prince is an owner of a guitar who has been chosen as "the most underestimated guitarist" selected by Rolling Stone magazine.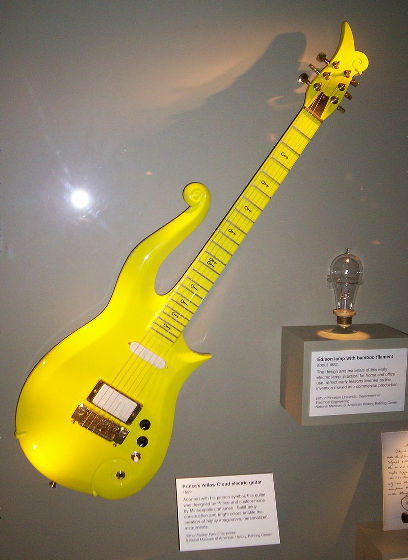 Mr. Prince who continued the production pace of "1 year 1 work" was opposed to the situation where piracy acts rampantly, including shared services such as YouTube, and while a certain regulation can not be applied, He declared that he would not announce, he was interrupting the release of the album from 2011 until 2014. In the following 2014 I had published the album "Art Official Age", which was the last work of my life.
in Note, Posted by darkhorse_log