Michael Jackson 's new album' XSCAPE 'is announced to release "a new song' s leak sound source"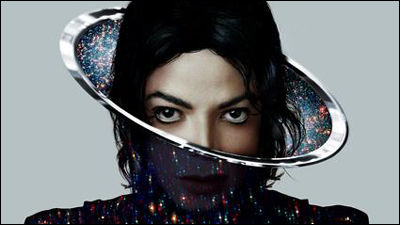 Michael Jackson, which is known as "King of Pop" and continues to influence the world even after leaving the world in 2009, uses a vocal material recorded before life to create a new album "XSCAPE"Was produced and released on May 14, 2014.

XSCAPE: New Album Coming May 13th | The Official Michael Jackson Site
http://www.michaeljackson.com/us/news/xscape-new-album-coming-may-13th

Timbaland,Rodney Jerkins,Star gate,John McLainAs a producer, he used Michael Jackson's vocal material that he had recorded before his life, and he created a new album including an unreleased piece on the concept of "contemporary" (contemporary).

By the way, around the new album, with VultureGigwiseUploading an unreleased song that was leaked before because "This is not a new song?"

Listen to the Old Michael Jackson Song 'Xscape' - Vulture
http://www.vulture.com/2014/04/hear-a-new-michael-jackson-song-called-xscape.html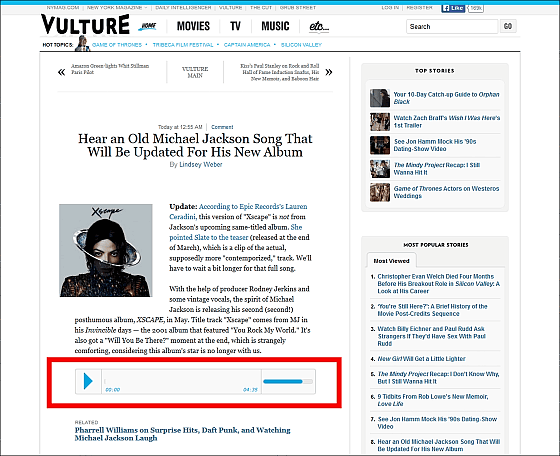 BuzzFeed also posted a link to Gigwise's leakage song "New Album Songs Are Leaked".

Michael Jackson's New Song "Xscape" Is The Best Michael Jackson Song In Forever
http://www.buzzfeed.com/perpetua/michael-jacksons-xscape-leak



Slate confirmed the truth of this leak tune in the Epic record, "I heard" "Leak song" is different from the song recorded in the new album "," All the songs that can hear a bit in a toater movie " I am talking. Slate summarizes, "Because the song of Michael Jackson will always be the best, the leak version will be annoyed, but if you wait for the release of the new album you will be able to listen to the official songs."

Michael Jackson new song XSCAPE: No, the "leak" is not the title track from the forthcoming posthumous album.
http://www.slate.com/blogs/browbeat/2014/04/09/michael_jackson_new_song_xscape_no_the_leak_is_not_the_title_track_from.html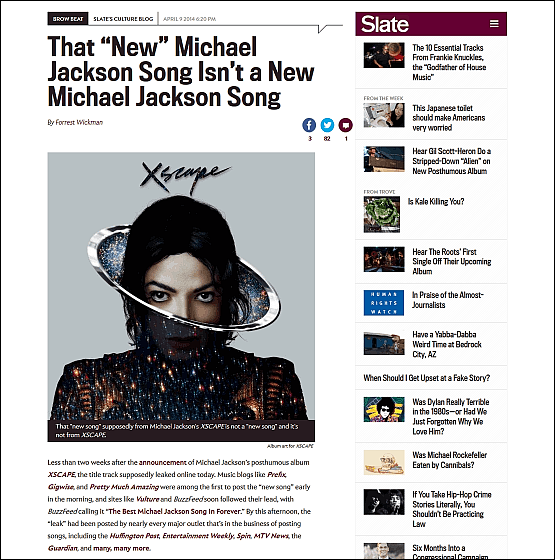 In addition, you can see the movies that are supposed to be the source of the leak tune published by Slate from the following.

Escape Michael Jackson Impersonator - YouTube


And from the following you can see the official teaser movie of the new album and you can listen to the songs that are recorded a bit.

Michael Jackson - "XSCAPE" Album Teaser | # MJXSCAPE - YouTube


It is released on May 14, 2014 in Japan time.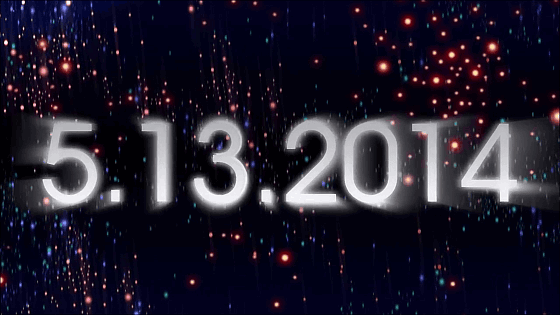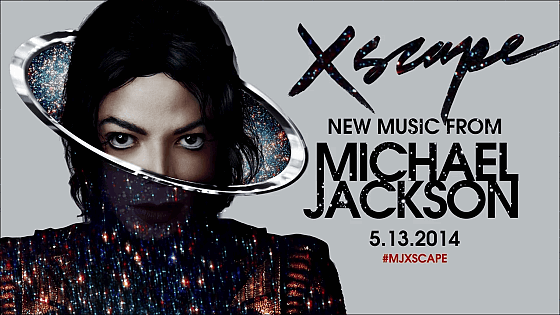 XSCAPE is scheduled to release two kinds of albums, iTunes accepts reservations for 1500 yen for "Standard Edition" with 8 songs ... ...

ITunes - Music - Michael Jackson 'XSCAPE'
https://itunes.apple.com/jp/album/id850693793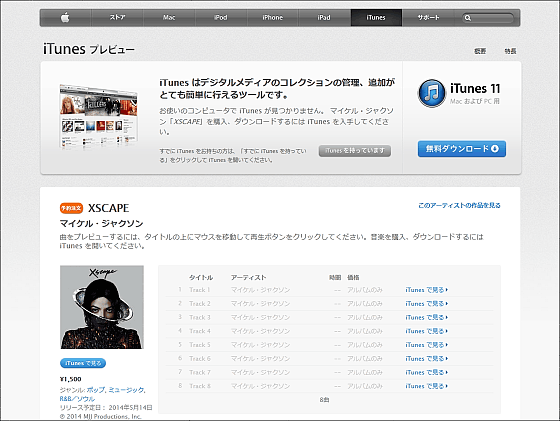 "Deluxe Edition" containing 19 songs is 2000 yen.

ITunes - Music - Michael Jackson 'XSCAPE (Deluxe)'
https://itunes.apple.com/jp/album/xscape-deluxe/id850697616