Only a little bit of the plot of a Hollywood movie about the living "Emoji" turned out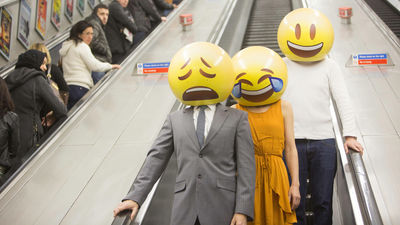 ByTaylorHerring

It has been decided to release Hollywood movies based on "Emoji" used on smartphones, but it became clear that the names and functions of real popular smartphone applications are incorporated into the movie story.

Spotify, Phone Apps Will Star in Sony Emojis Movie
http://www.thewrap.com/sony-animated-emoji-spotify-smartphone-app/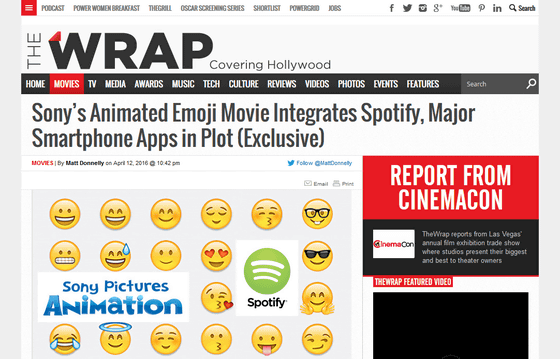 Sony's recently heldCinemaConChristine Belson, President of Sony Pictures Animation, who is responsible for making pictorials into a movie, mentioned the film of pictograms. The title of the movie is undecided, but it seems that there will be a deployment that real applications are greatly involved in the story and "music streaming becomes a real stream (stream)".

The Wrap who reported this fact gained information exclusively from persons involved in contracts of Sony Pictures Animation and real applications, and has already released a music streaming application "SpotifyIt is said that the partnership has been contracted. Both companies have not commented on it and we do not know the terms and conditions of the contract. Also at the opening of CinemaCon, it seems that the concept art of pictogram movie was displayed, but there were also names such as Facebook in that.

In addition, Mr. Belson said, "There are secret worlds in smartphones, we invade the world through text applications that use pictograms, in which emoticons are alive." By the end of the first act, living emoticons appear on the smartphone's home screen, which reveals that the secret world is also hidden in real applications. And Berson says the story development that characters will visit the world reflecting the functionality of real applications.