Raspberry fruit & fruit juice crispy · cream · donut 's cool gelato sandwiched between 40% smooth gelato in a donut "Cool crisp sand" tasting review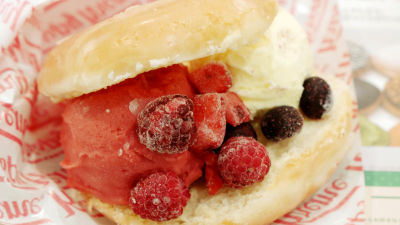 Krispy · cream · donut lightly warmed upOriginal · glazedBetween,Italian Gelato Association"Raspberry gelato and vanilla ice cream sandwiched between 40% or more of official recognition pulp and fruit juice"Cool Crispy Sand Raspberry & VanillaWe are offering it from Wednesday, April 13, 2016. It seemed perfect for a snack at 3 o'clock so I went to a shop and ate.

Crispy Cream · Donut's First Ice Sandwich Appears! Dessert donut "Cool crisp sand" using authentic gelato officially approved by the Italian gelato association
http://www.krispykreme.jp/pr/pr160329.html

Arrived at Crispy Cream · Donut.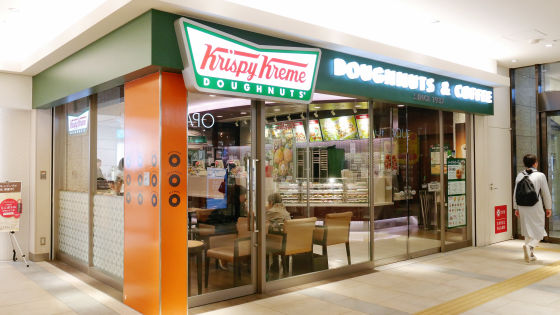 When entering a shop and ordering ......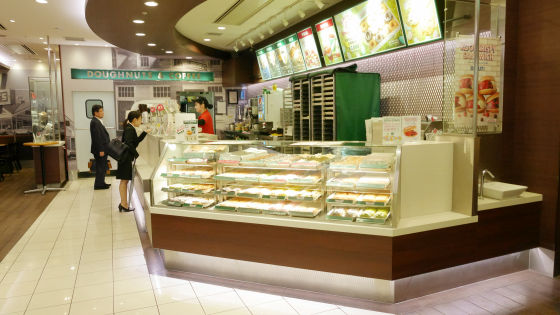 A few minutes later, the order "Cool Crispy Sand Raspberry & Vanilla" and S size of hot coffee arrived.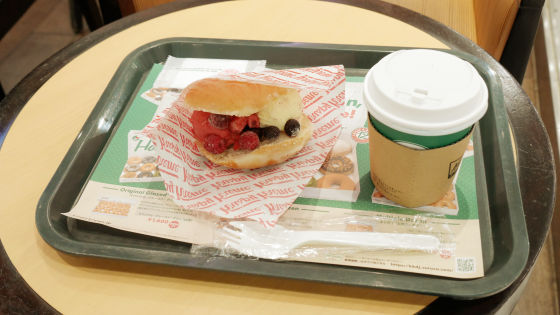 Cool crisp sand is wrapped in wrapping paper like a fast food hamburger.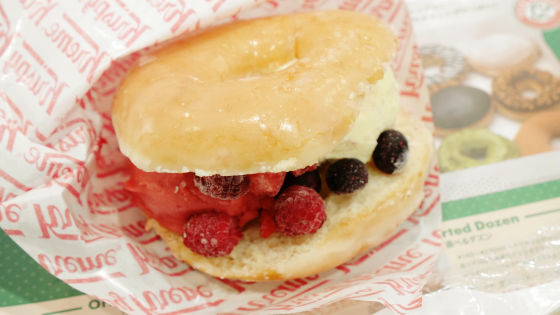 Donuts are using classic original · glazed, but there is a height as there is a gelato & ice cream in between.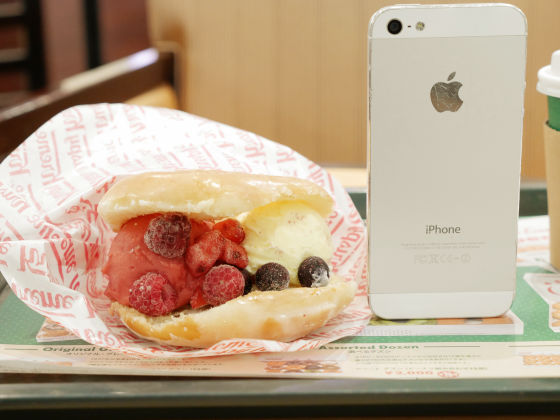 When I removed the upper half of the donut, next to the raspberry gelato and vanilla ice cream was frozen strawberry, raspberry and blueberry fruit.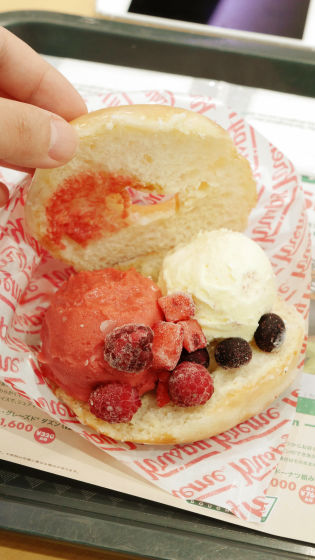 I grab it like a hamburger and eat it.



I thought "Are you sharpening?", Raspberry gelato is very smooth. It is said that it contains 40% or more of raspberry pulp and fruit juice, it has natural sweetness and sourness, and it has a crisp mouthfeel. Gelato is modest in sweetness, rather sweetness is responsible for original / glazed. It was impressive that it was well balanced between sweetness and sourness on the whole because of the sharp texture of frozen mix berry and sweet sourness that was refreshed.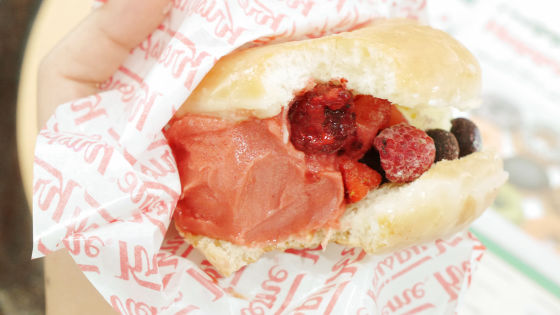 Spoon was also delivered together, so if you scoop up and eat it, you can enjoy fresh gelato certified by the Italian Gelato Association.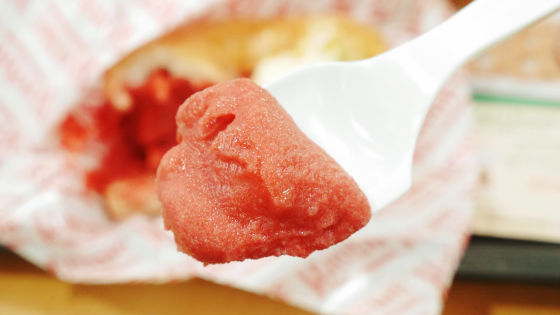 Sweetness In contrast to discreet raspberry gelato, vanilla ice is a tasty mouthfeel and a milky taste. However, when you eat it with a donut, the sweetness of the donut was somewhat better than that. Also, although the donut is said to be "lightly warmed", there was no feeling of felt hockey and the ice was never melted too much.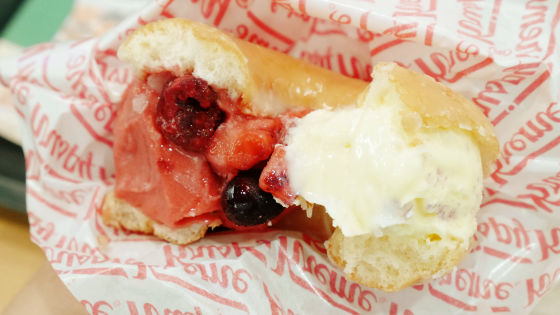 When ordering cool crisp sand by April 26 (Tuesday), 1 coffee S size, Ice Tea S size, Hot Tea S size 1 cup will be free.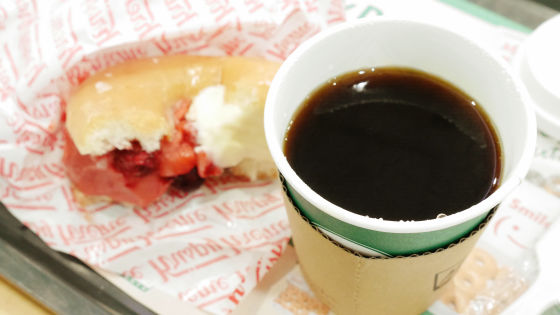 In addition, cool crisp sand raspberries & vanilla is 420 yen including tax.