9.7 inches "iPad Pro" opening ceremonial & haste photo review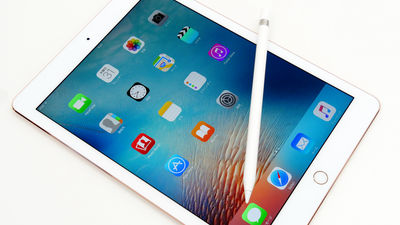 12.9 inch iPad ProThe same performance as the traditional iPad packed in the same size casing is new 9.7 inches "IPad Pro"is. The release date of the 9.7-inch iPad Pro was March 31, and it arrived immediately to the GIGAZINE editorial department, so I openedly watched what it looked like and what it looks like.

IPad Pro - Apple (Japan)
http://www.apple.com/jp/ipad-pro/

The 9.7 inch iPad Pro arrived in such a box.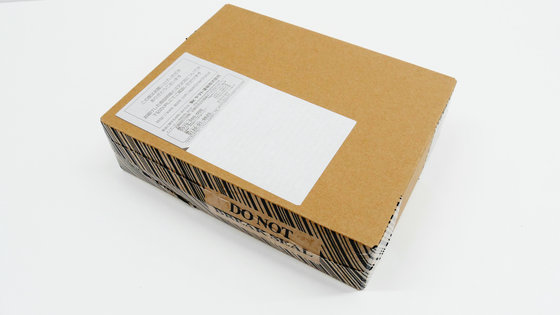 When opening the box inside it is a white box written "iPad Pro".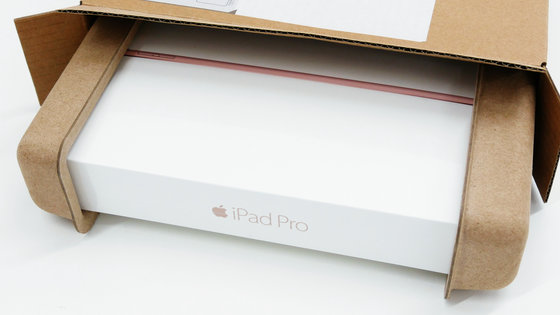 It is a box of usual design like Apple.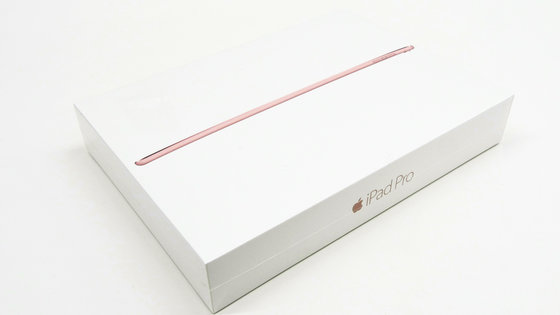 On the back of the box is written "9.7 inch iPad Pro", and the accessories contained in the box were also listed.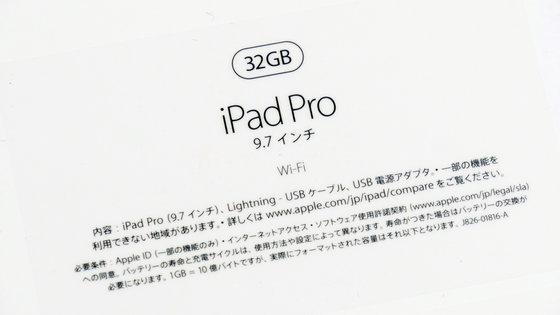 When opening with Pakari, iPad Pro appears.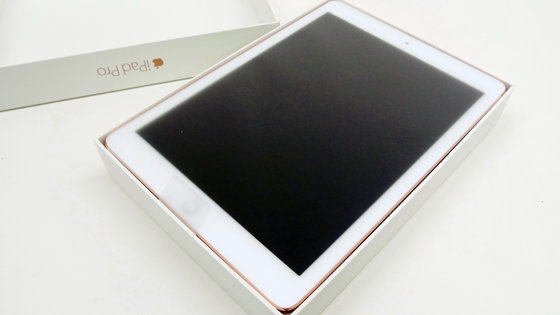 Lift iPad Pro and below it ......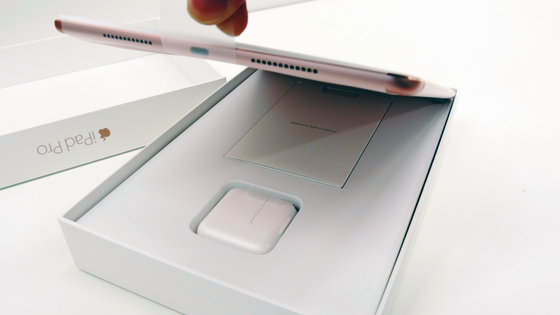 USB power adapter · Lightning cable · Instructions are included.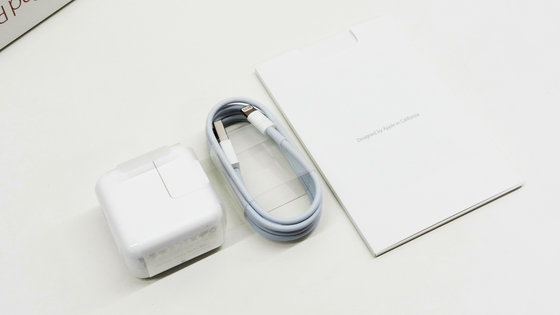 Since the iPad Pro is wrapped in a translucent film, if you peel it off ... ...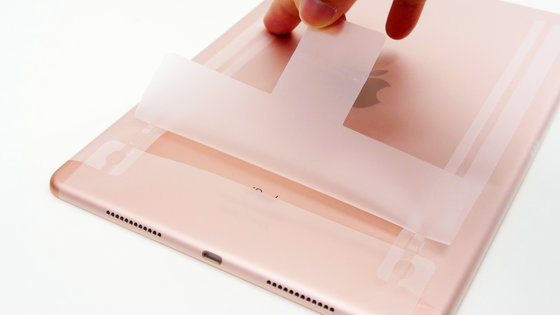 The main body is visible.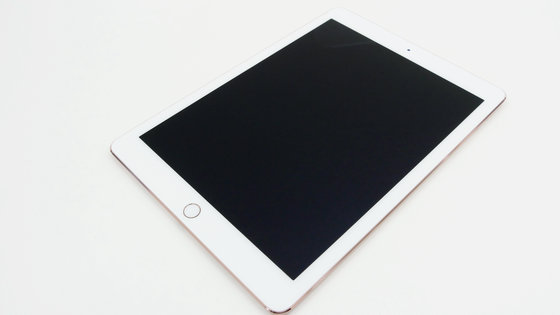 The FaceTime HD camera at the top of the display is 5 megapixels and can shoot 720p movies.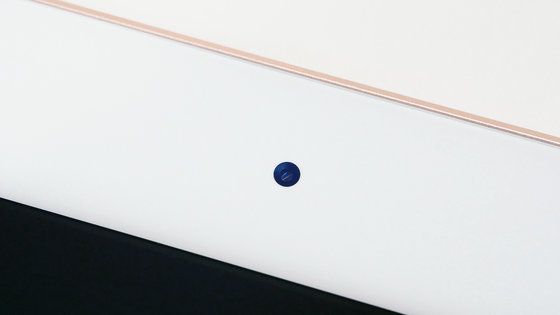 The home button at the bottom of the display incorporates a Touch ID which is a fingerprint authentication function.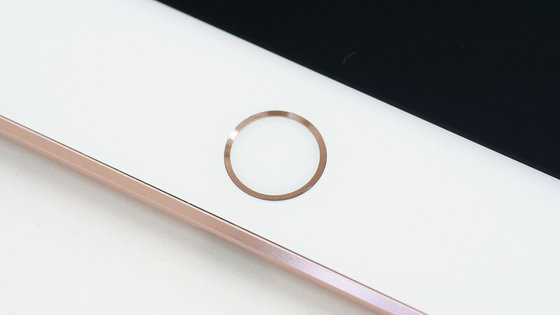 Like the iPad Air / Air 2, the edge part is chamfered.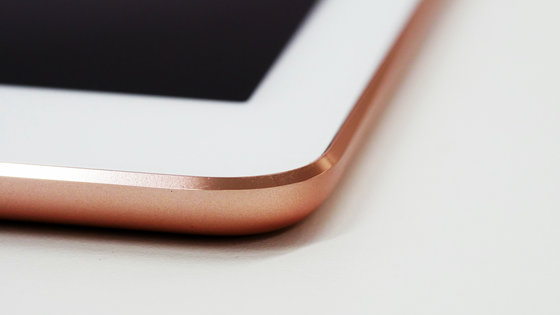 back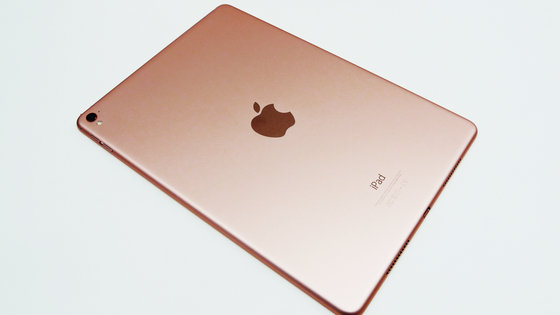 The rear camera has evolved to 12 megapixels, allowing you to shoot Live Photos and 4K movies as well as the iPhone 6s / 6s Plus. Because it evolved to the same camera as the latest iPhone, it is characteristic that the camera protrudes from the back like the iPhone.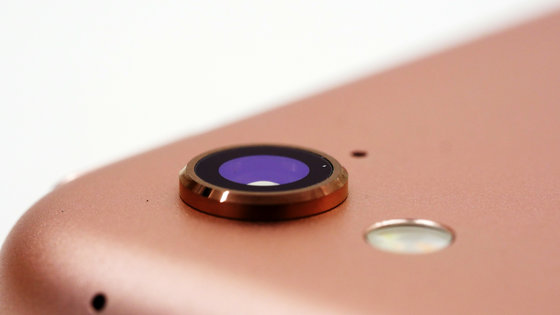 Looking at the box where the iPad Pro was in, you can see that the corner of the box is dented and there is space available to hold the camera.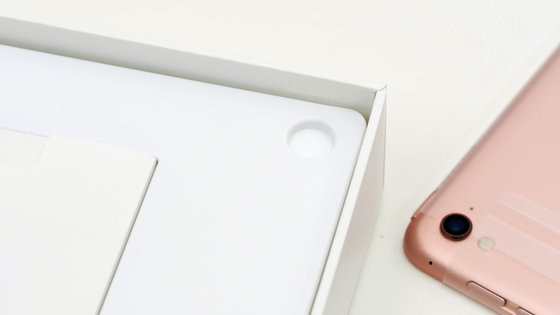 The Apple logo on the back is made of stainless steel.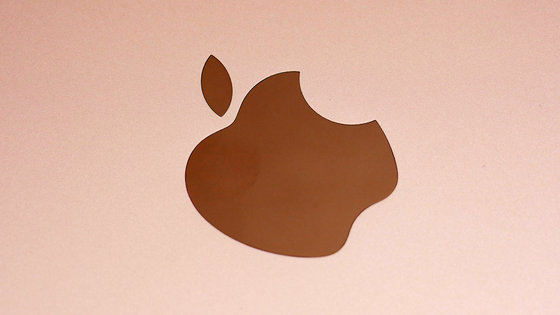 Below that is the word "iPad". "IPad Pro" is not written.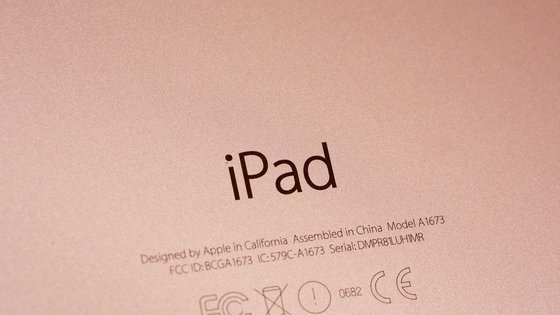 There are speakers at both ends of the top ... ...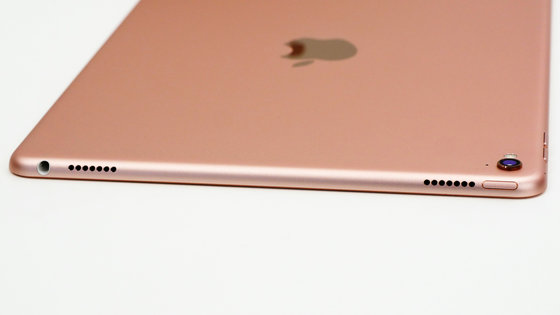 Earphone jack on the left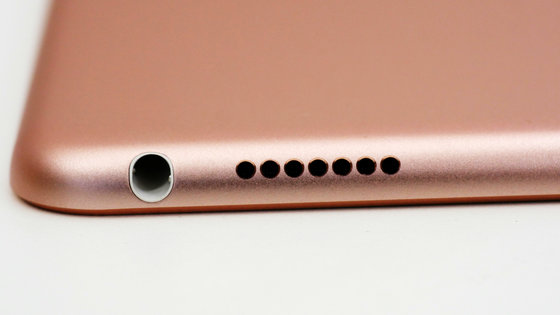 The power button is located on the right side.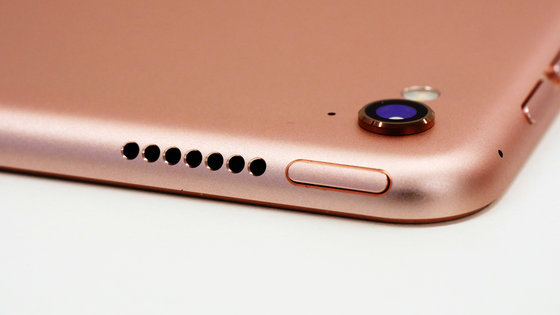 Bottom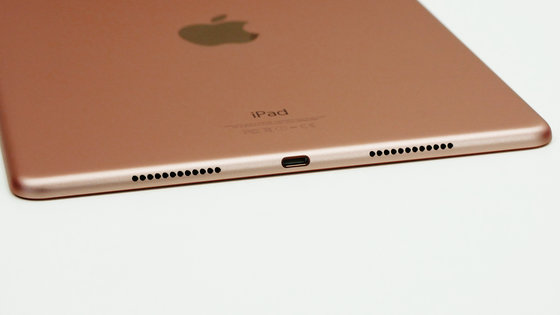 Lightning terminal for charge / synchronization at the bottom center.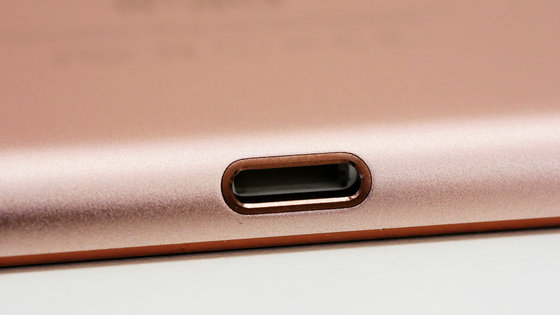 Speakers are also placed in two places on the bottom. The number of holes in the bottom speaker part is 12 each, and the top surface is 7 each.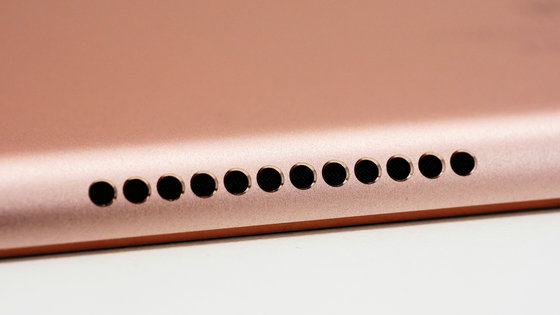 Left side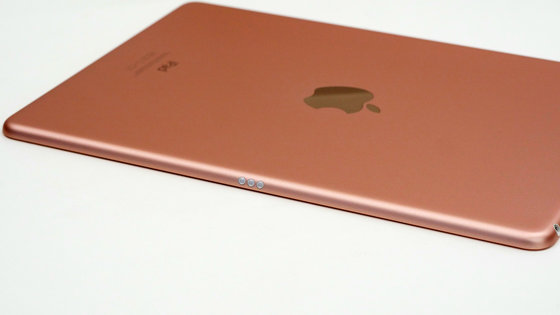 Here is the Smart Connector to connect the Smart Keyboard of the dedicated keyboard to the iPad Pro.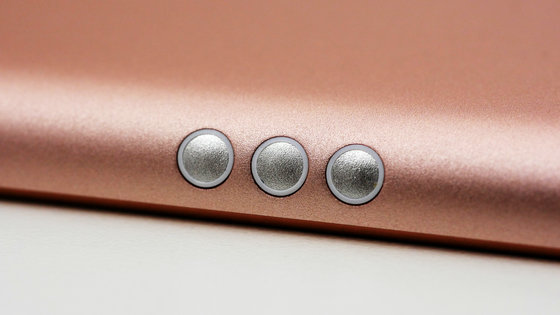 right side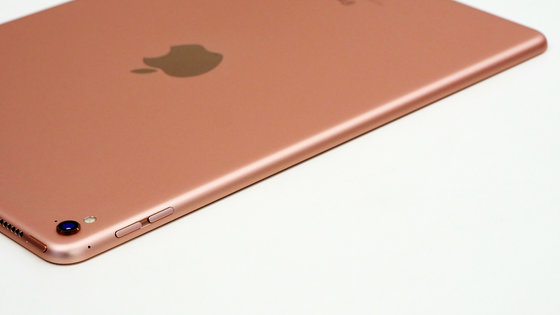 There is a volume adjustment button here, but there is no mute button like the iPhone.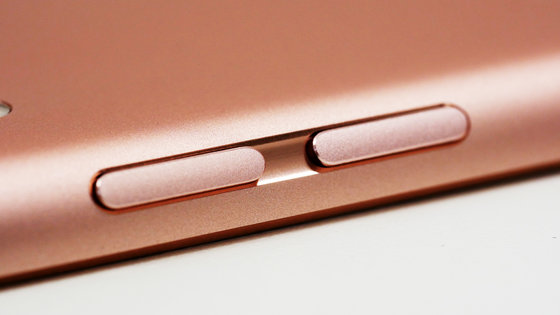 · Continued
I compare the new 9.7-inch "iPad Pro" carefully how it is changing from the past iPad - GIGAZINE