"IPad Pro" emerges as small as 9.7 inches, also supports Apple Pencil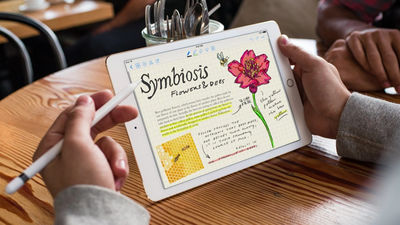 Following the new iPhone SE at Apple's new product launch, "IPad Pro"Has also been miniaturized and newly appeared. The new iPad Pro supports 9.7 inches and also supports Apple Pencil.

Apple Event - Keynote March 2016 - Apple
http://www.apple.com/apple-events/march-2016/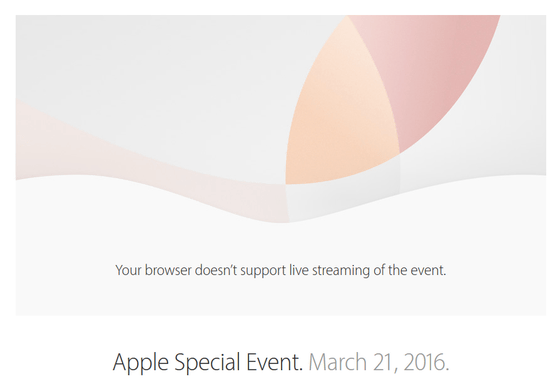 Presentation about iPad from here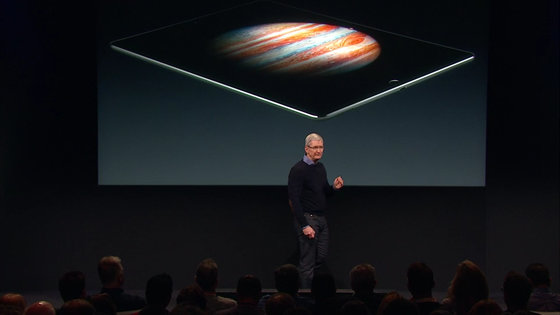 IPad Pro and Apple Pencil are tools that you can use to paint on real paper on the most cool digital ever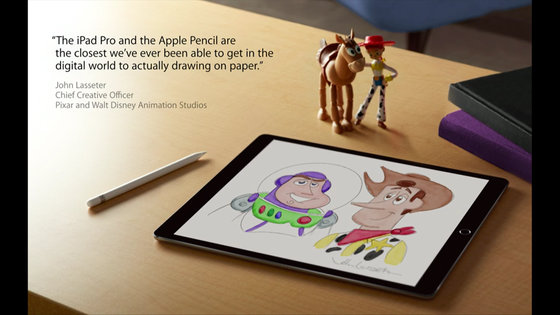 New model appeared in iPad Pro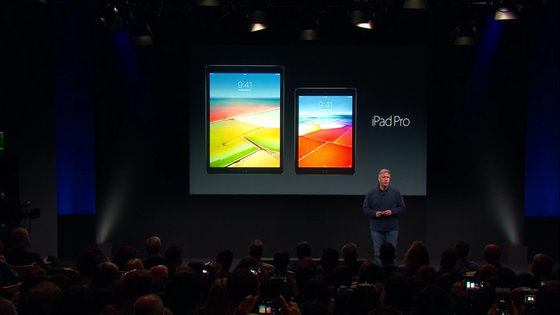 The new iPad Pro is 9.7 inches model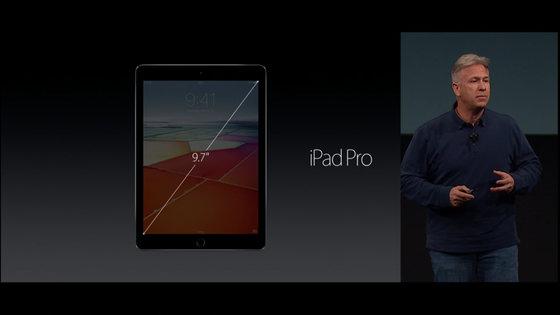 Same size as conventional iPad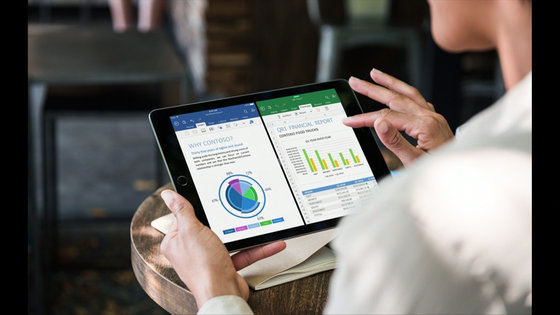 The 9.7 inch iPad has sold 200 million units so far.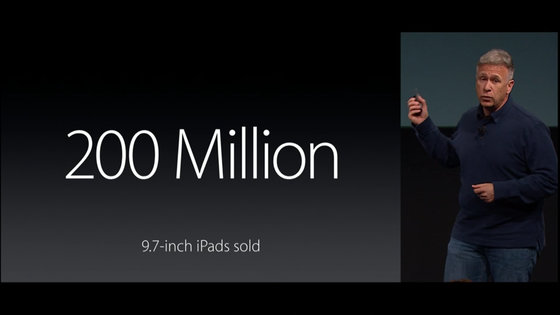 Tool to replace PC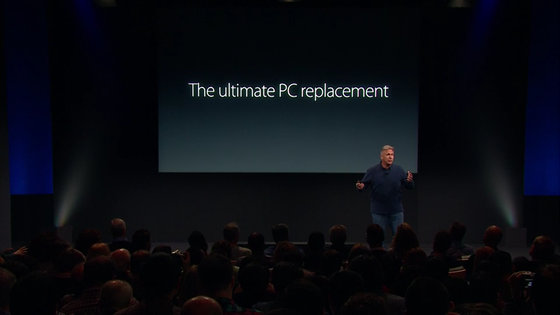 Over 1 million kinds of iPad applications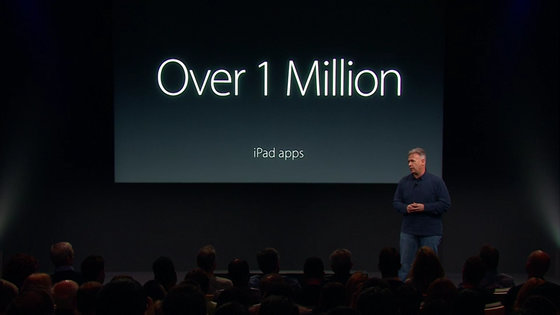 IPad Pro display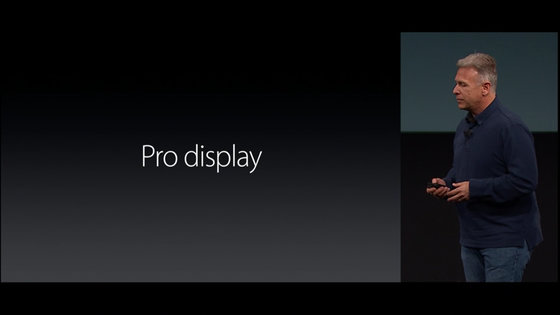 The new 9.7-inch model is equipped with the same display as the iPad Pro.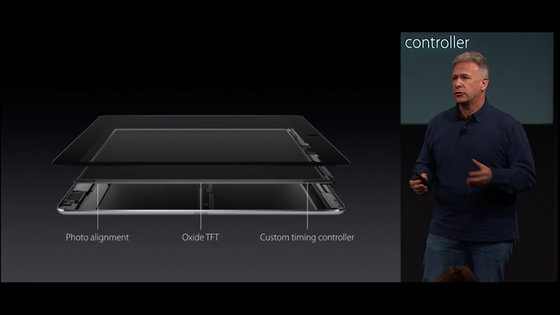 Reflection decreased by 40% from previous model.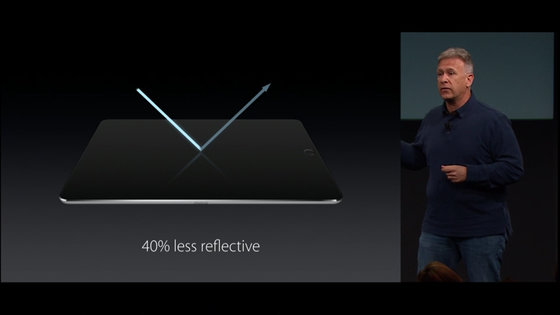 Display that is hard to reflect on tablet terminals.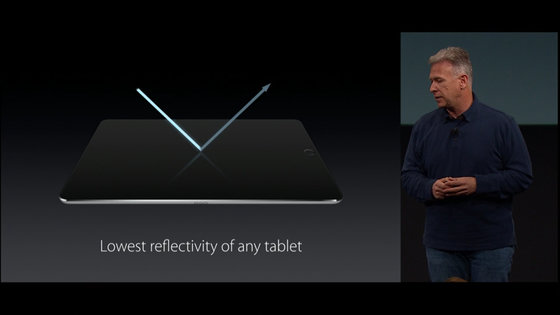 It got 25% brighter from the previous model.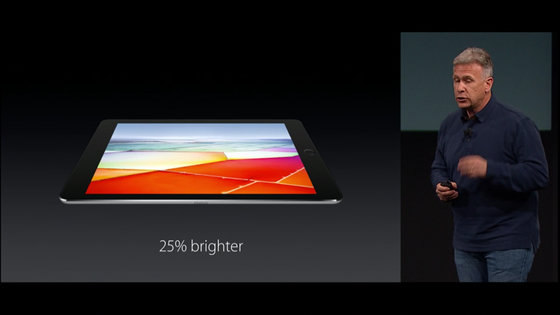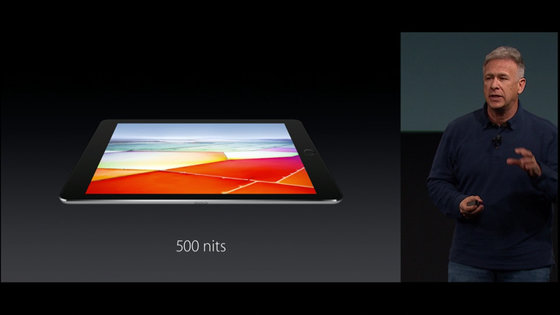 The brightest tablet.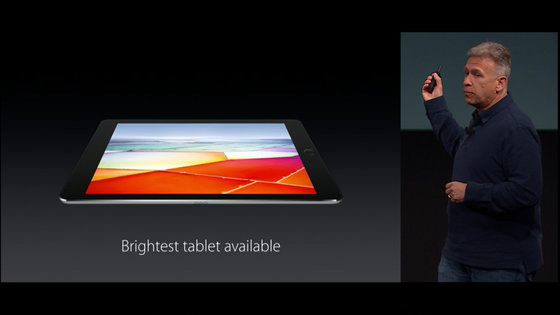 Wide color gamut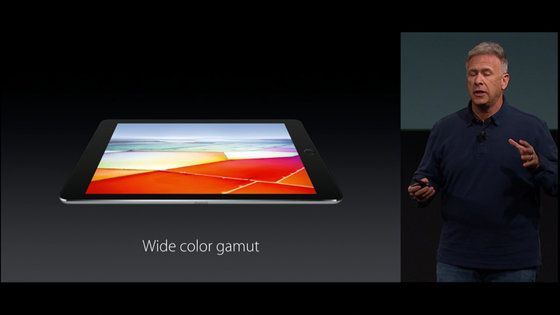 IPad Pro also increases the saturation of the image by 25%.



Night Shift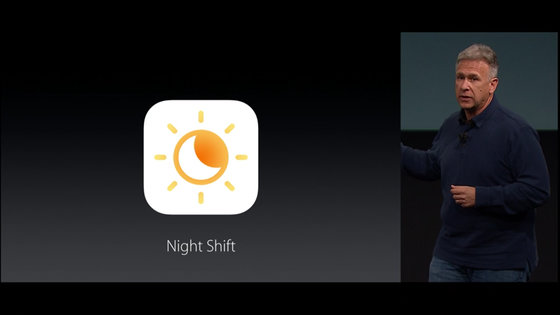 Night Shift is a function that automatically changes to warm color when the screen becomes dark. It looks kind to the eyes.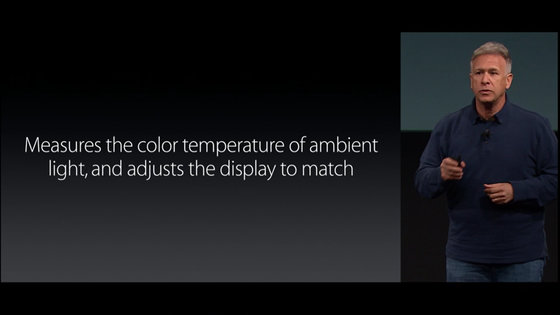 It is said that it has four optical sensors.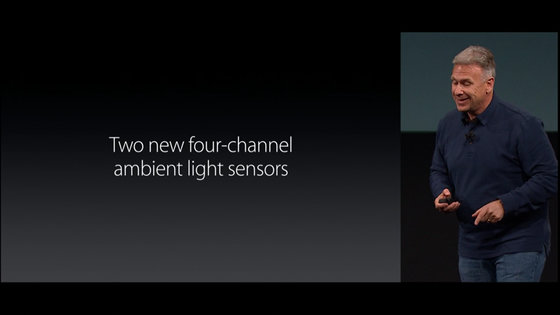 The left is Night Shift mode and the right is normal.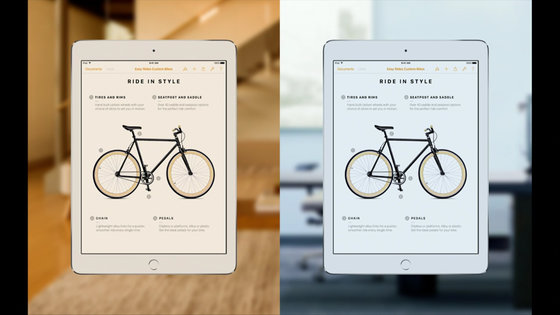 Pro audio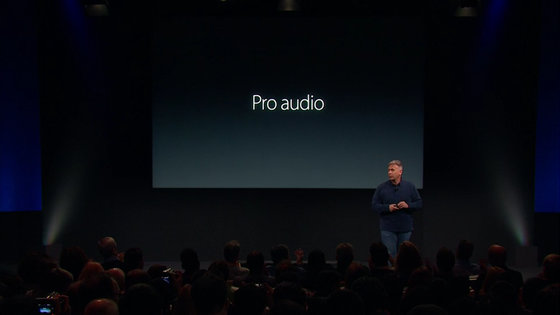 Like the iPad Pro, it has four speakers, the volume doubled.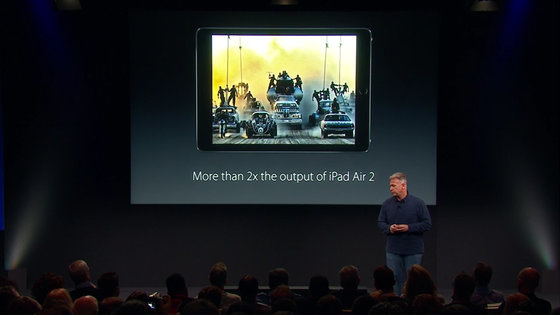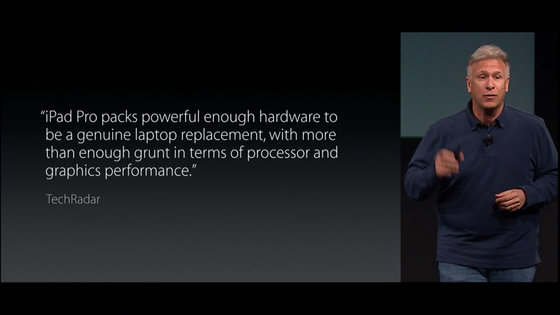 Graphics performance has also improved.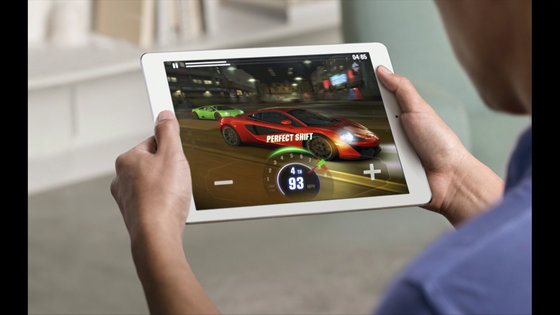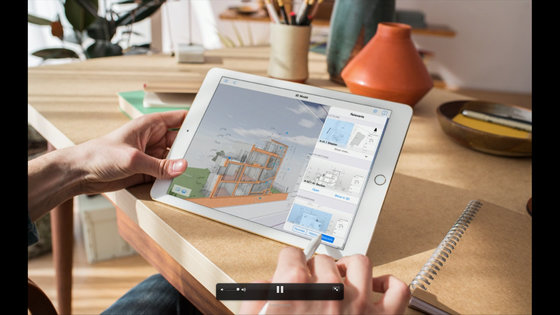 Supports multitasking.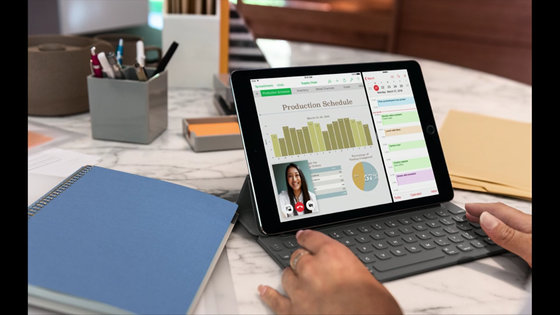 Like the iPad Pro, we adopt the A9X chip.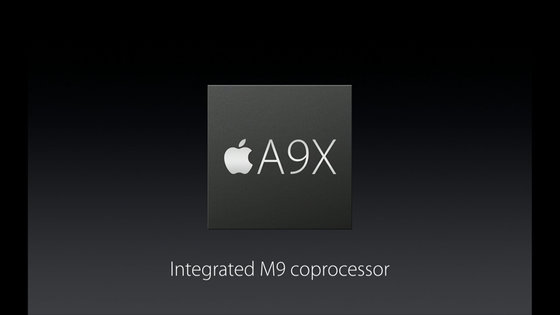 Pro accessories.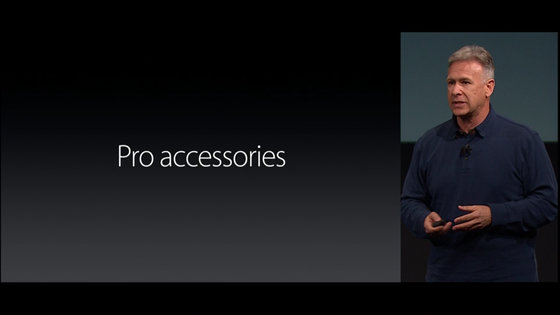 The smart keyboard appeared miniaturized according to the size down.



You can connect with the iPad Pro with the smart connector.



Also supports Apple Pencil.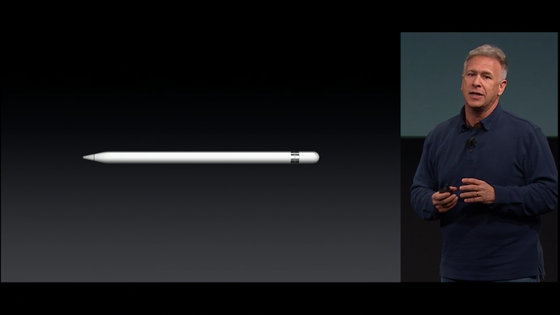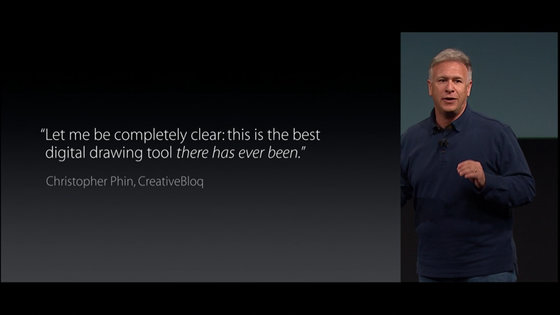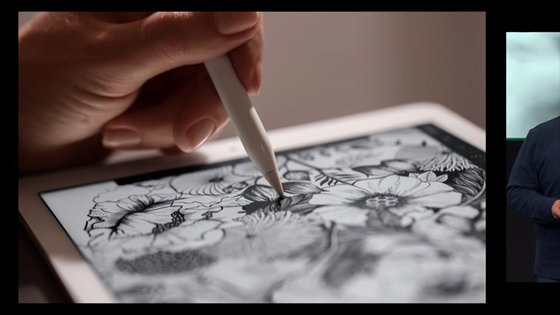 Apple Pencil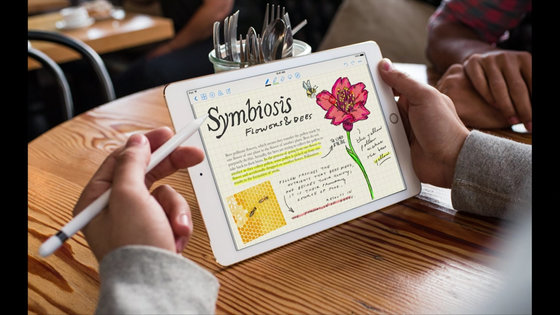 USB camera adapter and SD card reader as genuine accessories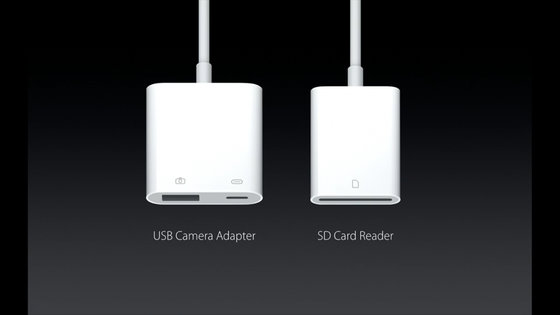 Evolution of camera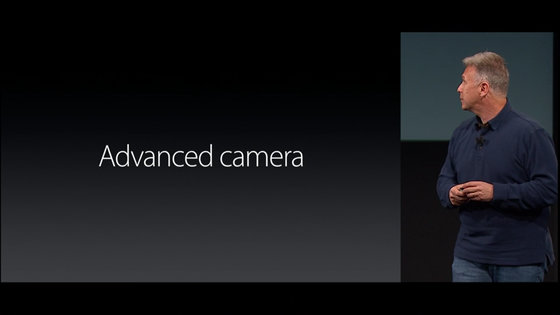 The iSight camera is 12 MP and has higher image quality than the 12.9 inch iPad Pro. Of course, it corresponds also to auto focus with Live Photos and Focus Pixels, True Tone flash, panorama (maximum 63 megapixel) etc etc. Another feature not found in the 12.9-inch iPad Pro is that the lens cover of the camera is made of sapphire crystal, including enhanced local tone mapping function and enhanced noise reduction function etc.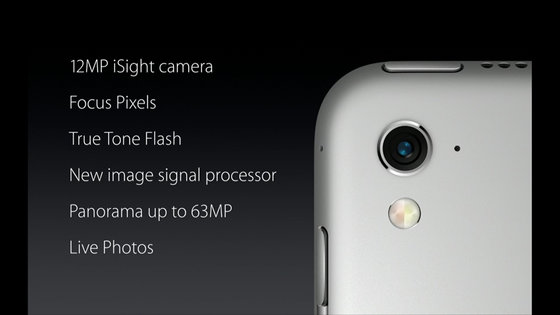 Functional features of the 9.7 inch iPad Pro are as follows.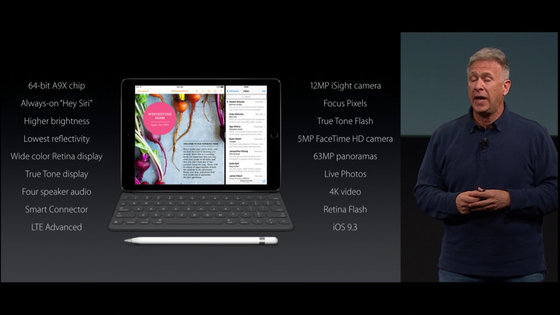 Of course environmentally friendly materials are used.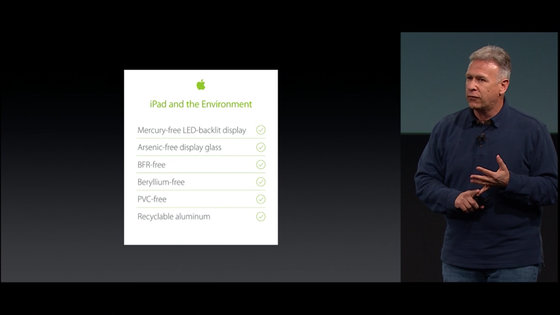 The main body color is 4 colors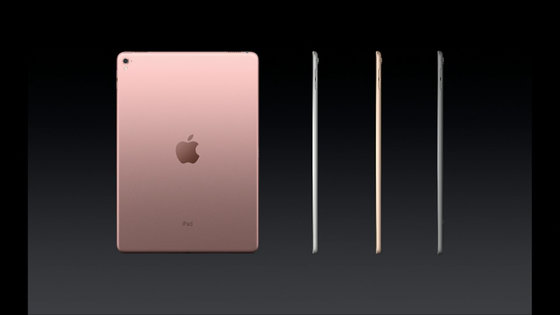 The 9.7-inch iPad Pro has a 32GB Wi-Fi model of $ 599 (about 67,000 yen), a 128GB Wi-Fi model of $ 749 (about 84,000 yen).



Reservation start is March 24th.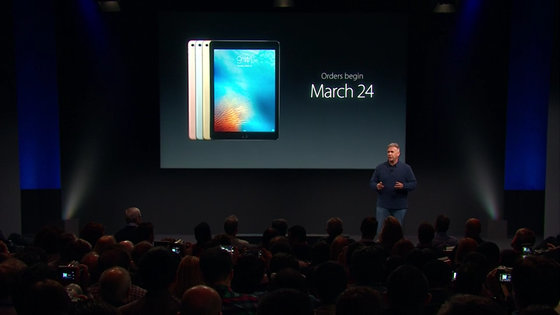 Release date is March 31.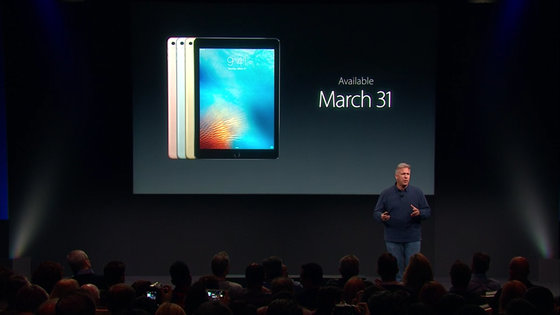 Movie start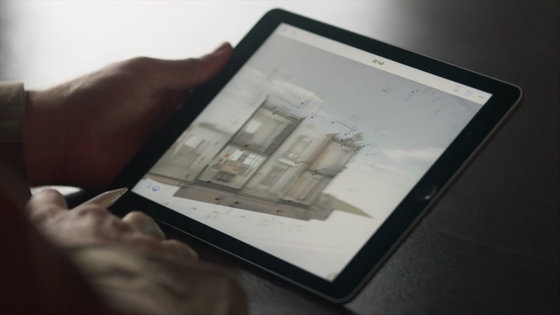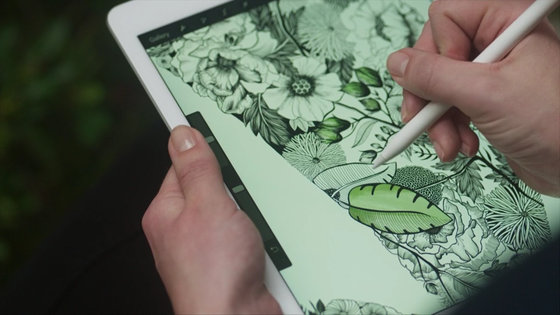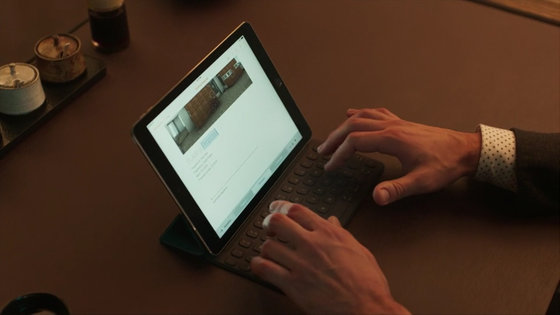 Various lineup of iPad Pro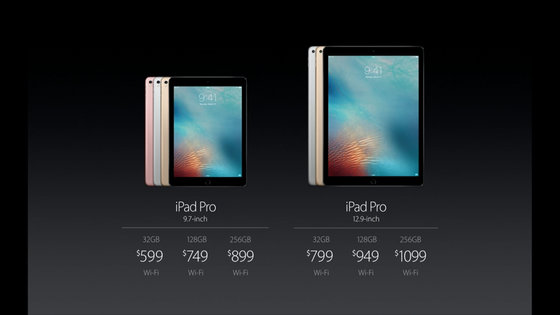 Four types of iPad series: iPad mini, iPad Air 2, iPad Pro 9.7 inches, and iPad Pro 12.9 inches.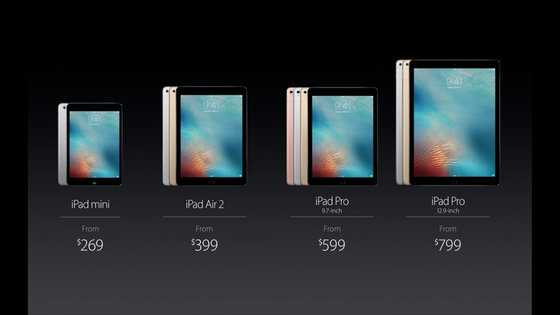 Finally Tim Cook told the conference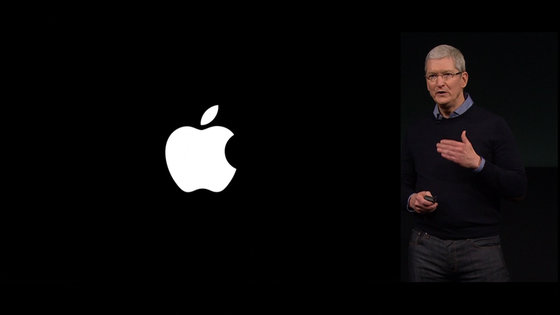 We will release the future forecast of the new headquarters ... ...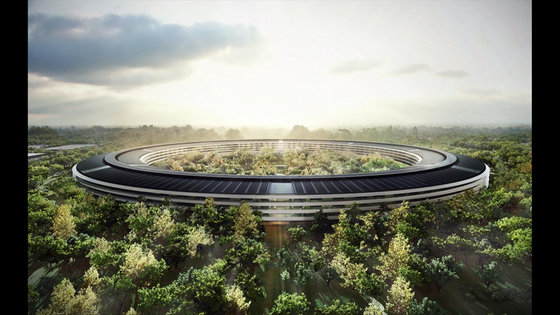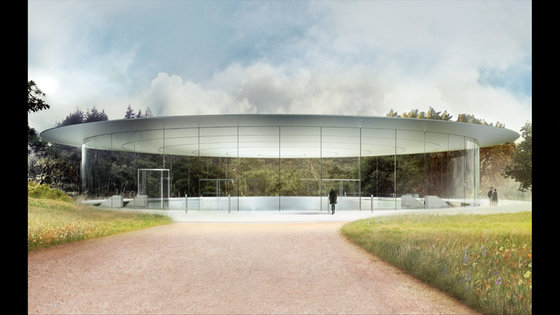 It ends with a guts pose.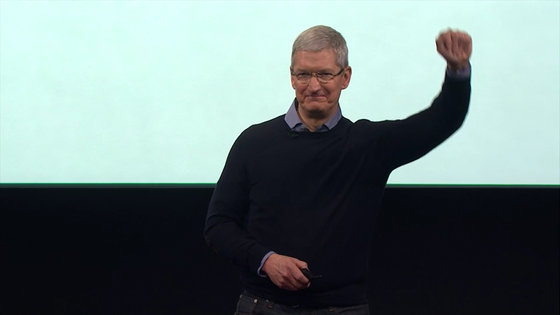 · Continued
4 inch body "iPhone SE" high resolution picture summary & selling price in Japan like this - GIGAZINE