I've eaten "Karls Junior" chic burgers using 225 g of huge patties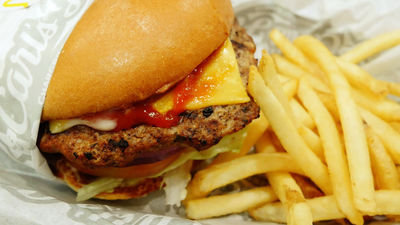 A hamburger chain shop originating from Southern California "Carls Junior"Japan's first shop landed in Akihabara in March 2016. I used Australian beef and went to the first store to eat a Carl's Junior hamburger called "Priority Premium Quality."

Carl's Jr.
http://www.carlsjr.jp/

The location of the store is 4 - 3, 4 - chome Kota Chiyoda - ku, Tokyo. The nearest station is Suehirocho station of Tokyo Metro Ginza Line, about 2 minutes on foot. It is about 5 minutes on foot from Akihabara station of JR and Tokyo Metro.


I arrived after the sunset. Depending on the evening meal, already many rows of people ...... However, about half of the people in the picture are waiting for the signal to change at a pedestrian crossing, the waiting time is about 10 minutes.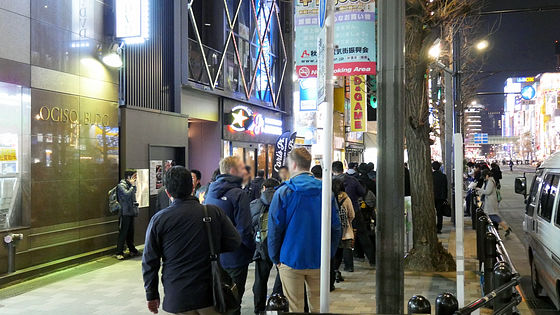 A signboard of a star facing the road is a landmark.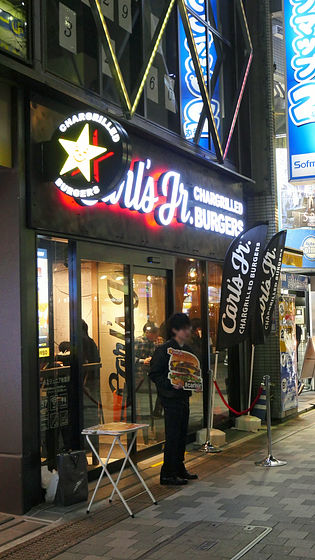 Wait in the queue and check the menu. The left column is "Chic Burger" using 100% cow of patties, the center is not Angus cow 100% beef "Pattern" Burger. There are two kinds of patty of chic burgers, 1/3 LB (about 150 g) and 1/2 LB (about 225 g), and in combo it is accompanied by potatoes and drinks.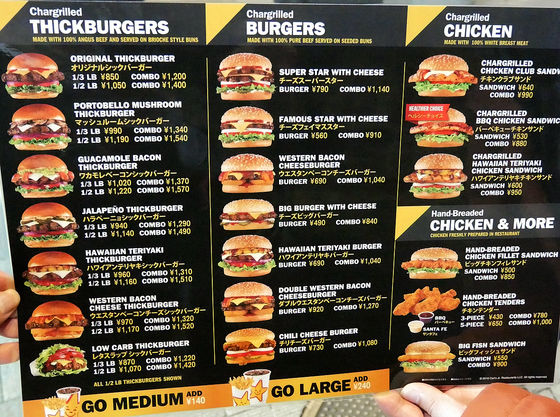 Breakfast menu and dessert are like this. Drinks are all you can drink except beer and mineral water.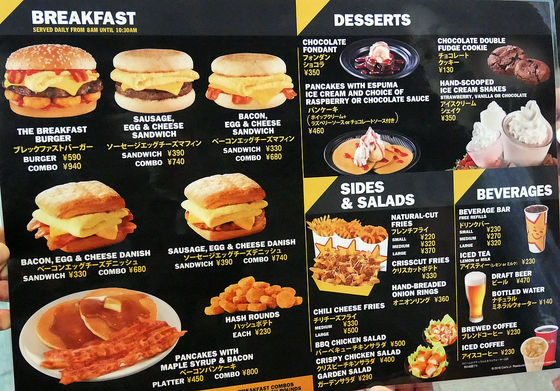 The inside of the store is a customer.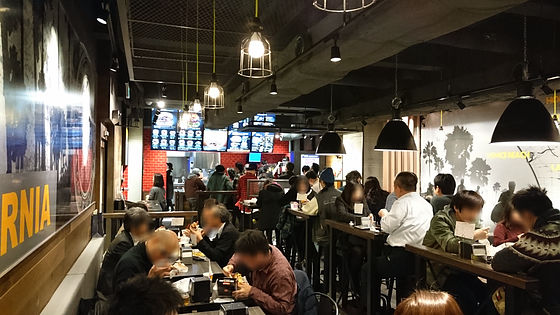 This time I ordered 1/2 LB (1050 yen) of "Original Chic Burger", 1/2 LB (1220 yen) of "Wakamore Bacon Chic Burger", 220 yen of French fries and 330 yen of Chili Cheese Fry did.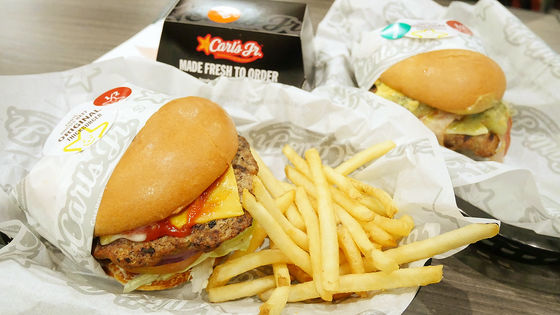 The original chic burger is about the size that it finally fits in a big open hand, and it is the size that it feels "This is deck" at the moment when it is seen.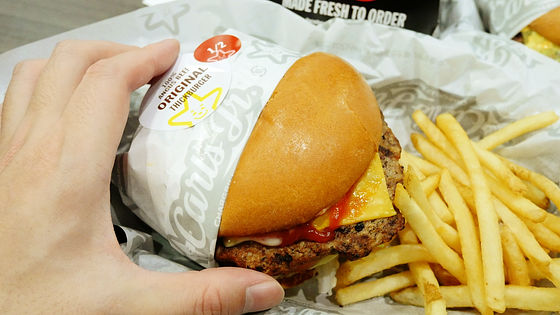 Naturally, the weight is also considerable. The burger seemed to fall apart when trying to lift.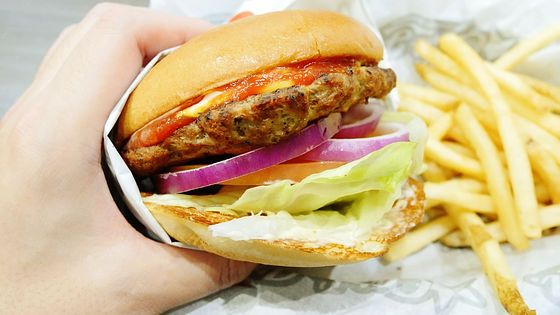 There is plenty of sauce between the upper buns and Patti.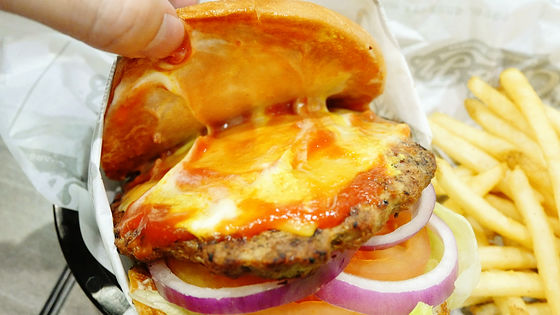 Rotatable onion and tomato under Paty.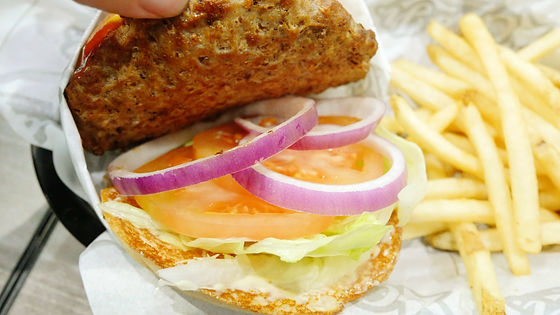 It is a massive burger firmly solid and eatable enough. However, Patty surprisingly felt ... ... It was oily, and there was volume, but I felt it was unsatisfactory one step further as a taste.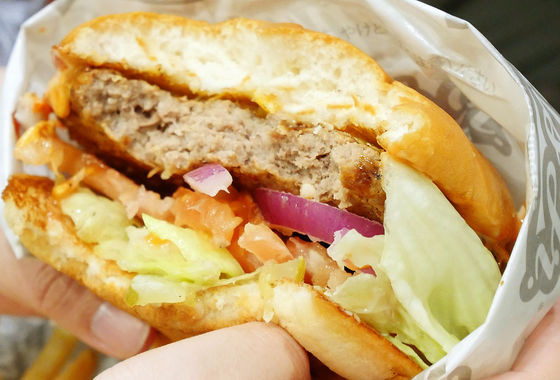 "Wakamore Bacon Chic Burger" is a Mexican cuisine in the source partGuacamoleusing.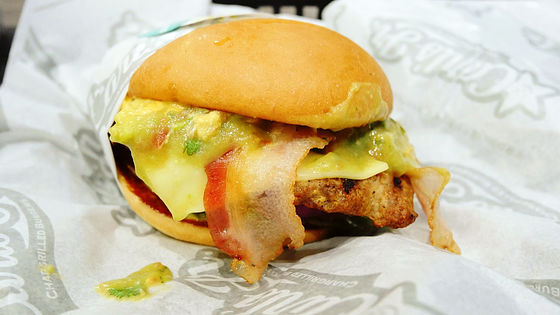 Wakamore is a type of salsa, with avocado as the main, tomato, onion, lemon juice and lime juice etc being ground and mixed.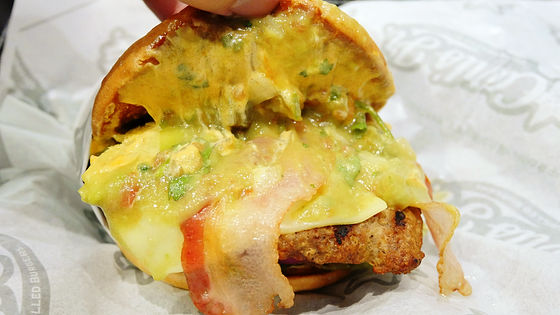 A hamburger with a taste that the avocado wrapped round the whole. As a result, even though Patty's "meat" flavor is even stronger, I felt that Wakamore could accept it enough.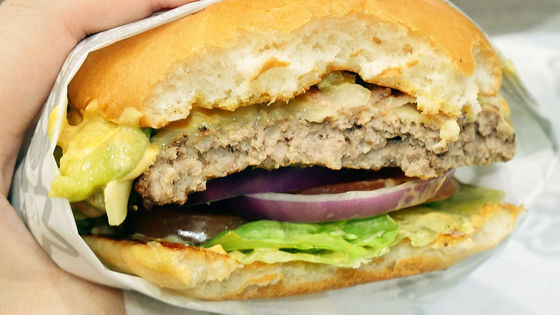 French fries are pretty slim, saltiness is diluted. Because it was pretty compatible with the original chic berger sauce, it is ant to ask with a combo.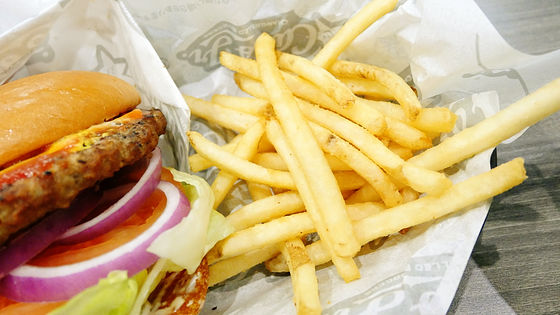 Chili cheese fried potato is also thin type like French fries. There was no spicy hot pepper and the impression that the salty taste was deep.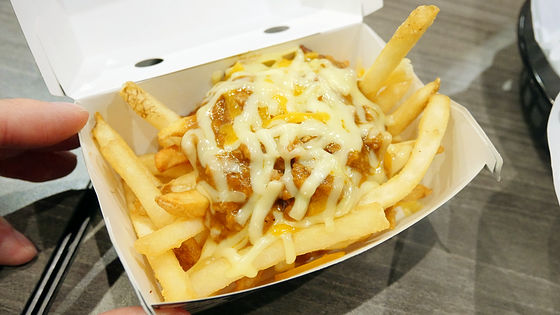 The thing that makes me happy is that the burger is big, the sources and ingredients tend to spill, and the paper napkin was prepared gently.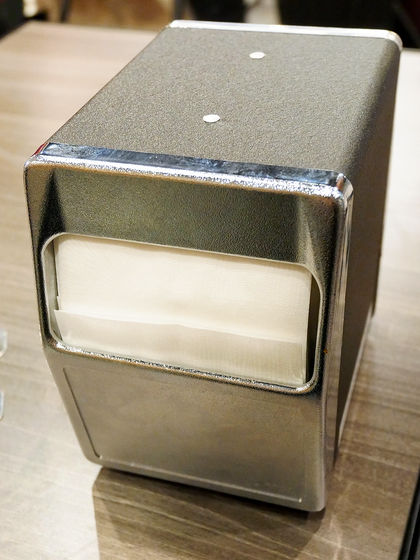 Please note that WiFi password is written in this container.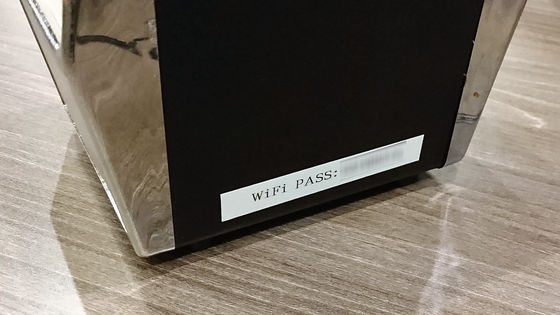 Although it is a volume that goes over 1000 yen only, it is a volume that will be full of stomach with this alone, but as for patties etc already already in the chain store which is deployed in Japan also there is quite high quality one, crowded time zone But I just wanted to eat Atsuatsu 's direct fire grin patty.