Ice Monster in Taiwan went to see because I landed in Osaka with the new menu "Sakura Milk Shaked Ice"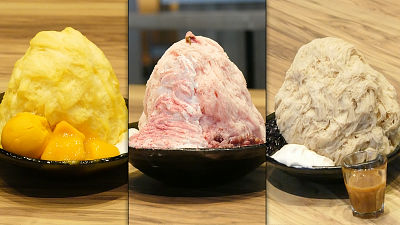 Taiwan's"Mango shaved ice boom" is created,after thatI also landed in JapanShaked ice store "ICE MONSTER(Ice monster) 's second Japanese shop will open in Osaka on Saturday, March 19, 2016. In addition, at the Osaka store, it is said that a new flavor "Sakura milk shaved ice" ahead of other stores at the same time opens, so this time participating in the presentation and the tasting meeting held for the media and how it looks and tastes We decided to see if it is.

ICE MONSTER JAPAN Official Site
http://ice-monster.co.jp/

Granfront Osaka March 19 OPEN! Leading menu decision! Osaka · Umeda Grandfront Osaka shop & amp; Restaurant Southfront 7F will be open at 11:00.
http://ice-monster.co.jp/archives/408

The 2nd store of Ice Monster opens on the 7th floor of the southern pavilion of Granfront Osaka adjacent to Osaka Station. Good location in about 5 minutes from the station to the shop by walking.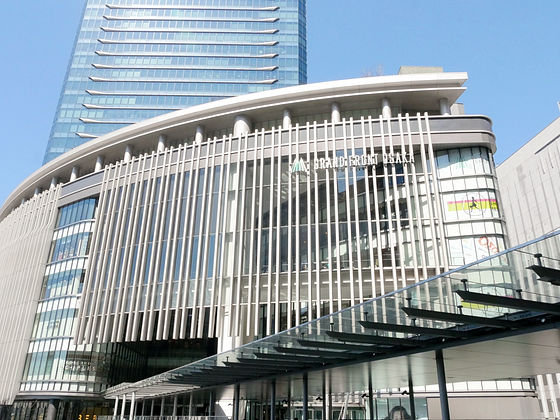 Located in Osaka-shi Kita-ku Otose-machi No. 4 20, the location is here.


In order to go to the shop, it is OK to find the elevator of "South 1" and go up to the 7th floor.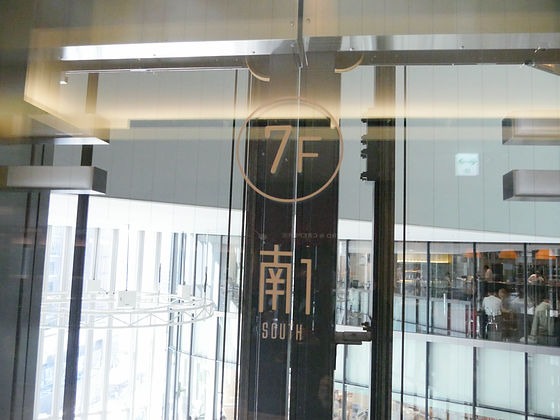 When I got off the elevator, there was a woody atmosphere shop there.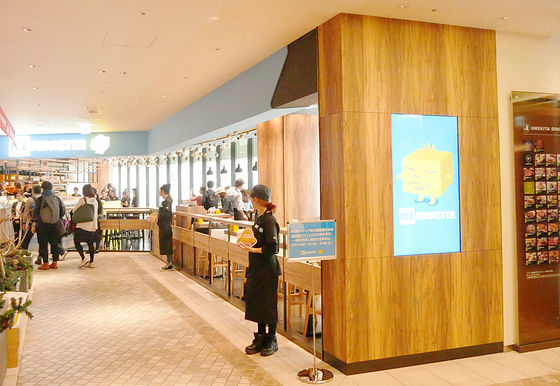 This is the second Japanese shop of Ice Monsters. Own owner Frank Lo (Luo Birch) is a motif, a yellow loose character also appears.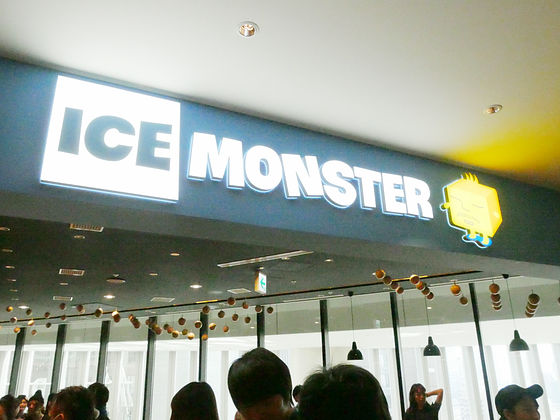 Because the shop faces the window, the sunlight is inserted into the day feeling in a good condition.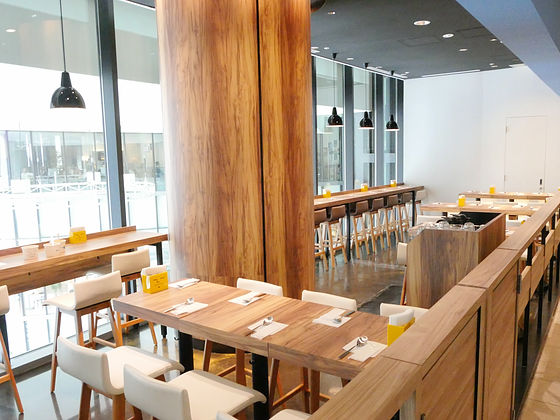 You can taste the shaved ice while looking at the big ovar at the window's seat.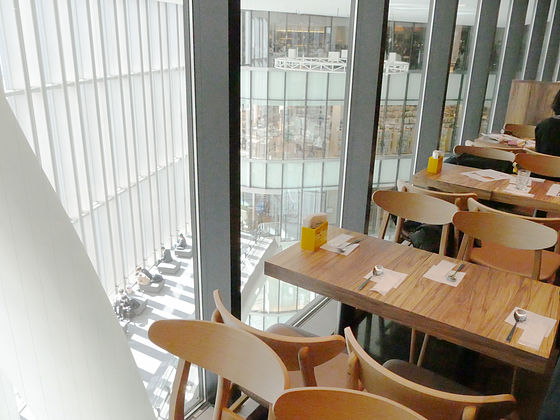 Also at the counter, Luo owners' loose characters were lined with the slurries.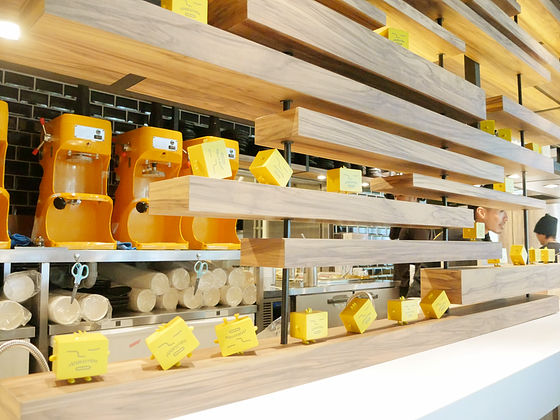 So I decided to try three types of shaved ice including a new work. The pink shaving ice in front is a new work "Sakura milk shaved ice"The middle is the synonym of the store"Mango shaved ice", And the most innermost is"Tapioca milk tea shaved ice"is.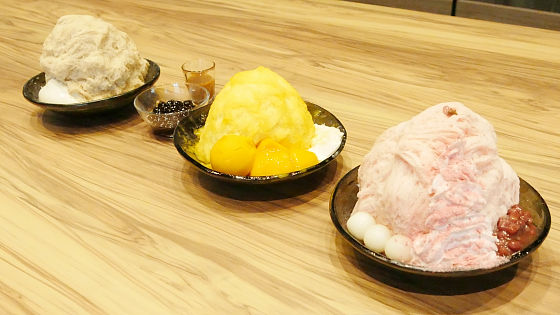 First of all, I will eat Osaka precedent's new menu "Sakura Milk Shaved Ice" (1300 yen including tax). Sakura-flavored esprima milk is topped in a pale pink ice mountain, accompanied by azuki, white rice, and salted cherry blossom petals.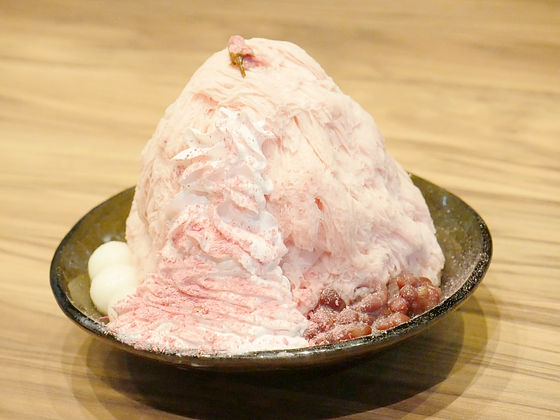 First of all, one person. When eating with the sense of the traditional "shaved ice", the eating comfort that the brain is confused as "!?" Is definitely like "Watame", but the appearance that it melts with cold and dust is exactly like "shaved ice" Feeling, a really light and refreshing texture. The taste has a slightly salt flavor, and it has become a flavor of the image that leads to Sakuramotchi to eat in spring. By the way, the petals of the cherry blossoms salted in the photo below.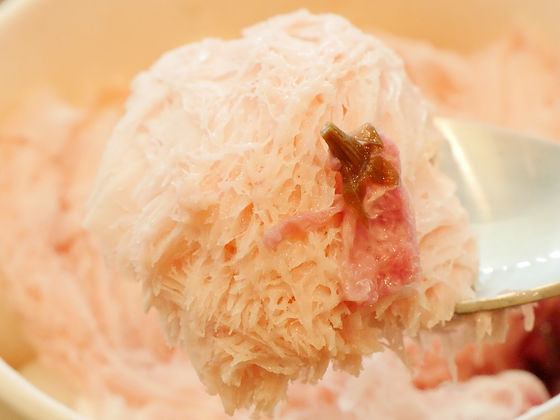 Taste milk and eat it, the mouthfill becomes mellow, it turns into a rich taste. The topped dark pink powder has a little sour taste, it feels good to be a good accent.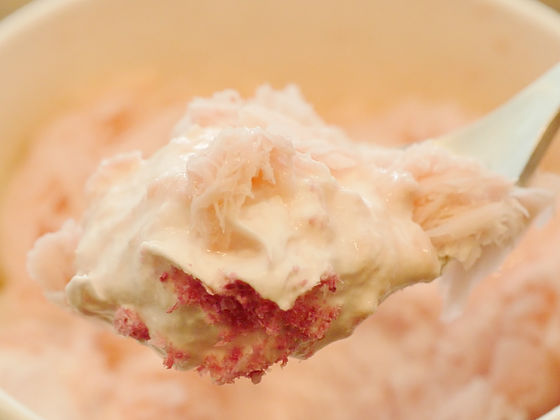 When I eat dusty white ball together, the mood is like a spring pattern somehow.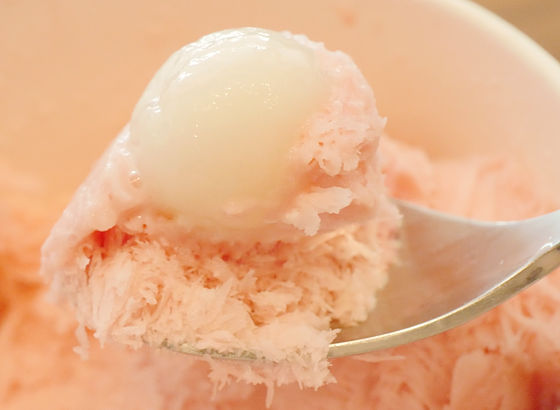 Sweetly finished azuki made me feel Japanese taste.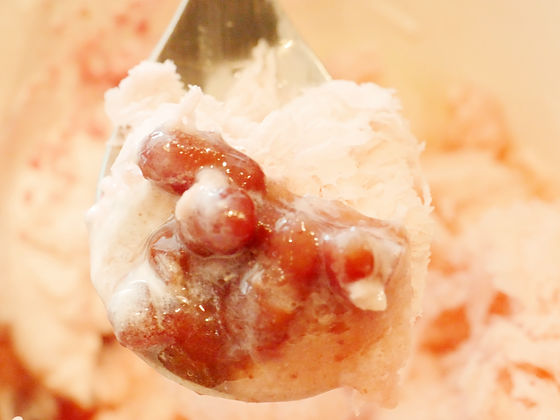 Next is "Tapioca milk tea shaved ice" (1000 yen including tax). Literally milk tea colored ice is accompanied by panna cotta, with a warm tapioca and caramel sauce in a separate dish.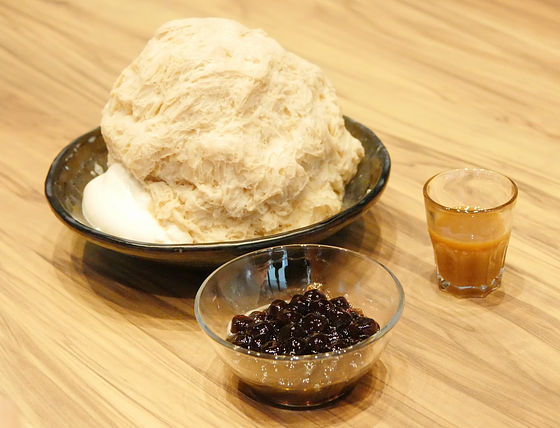 When you eat it with caramel sauce, you will feel a gentle smell of milk tea and a flavor of caramel, to a slightly elegant feeling. Ice monster shaved ice is not a syrup, but it has a taste of shaved ice itself, so it is a good place not to make the taste thin even if time goes by.



It is also good to eat with tapioca and panna cotta.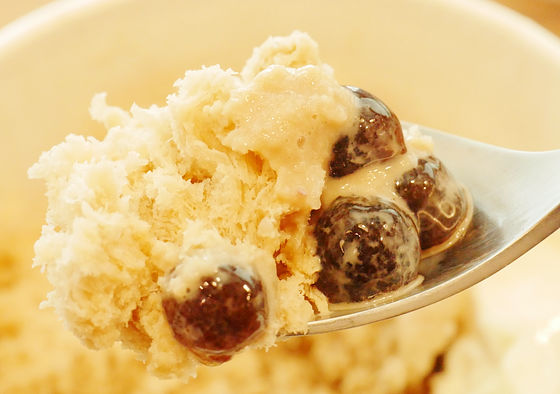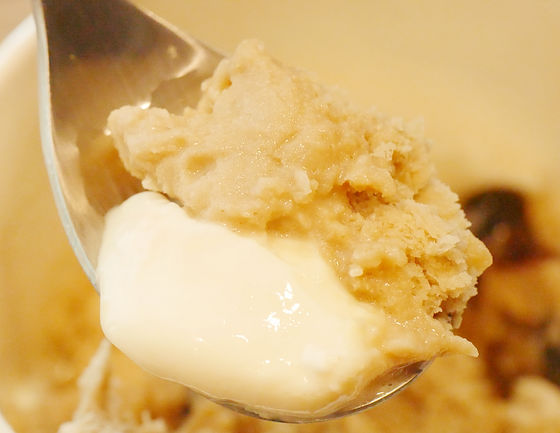 And it appeared fully, tried to eat "mango shaved ice" (1500 yen including tax). Next to the yellow mango-colored shaved ice, pancake coat and mango sherbet, mango fruits with mango sauce taken away, how many times have you written "mango"? I think about making mangoes.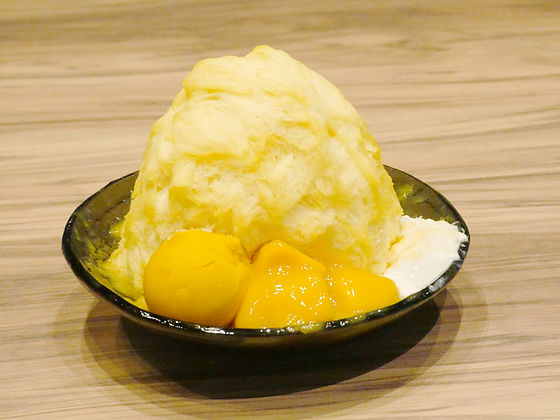 Huge shaved ice that the height is about 20 cm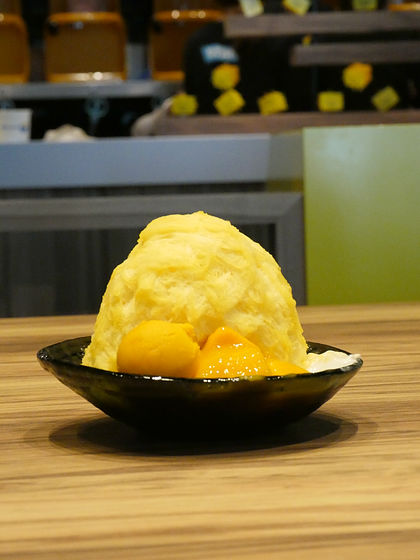 When you eat shaved ice and sherbet of fluffy, you can make mango in your mouth as you expected. If you are a mango lover you can level with a blast.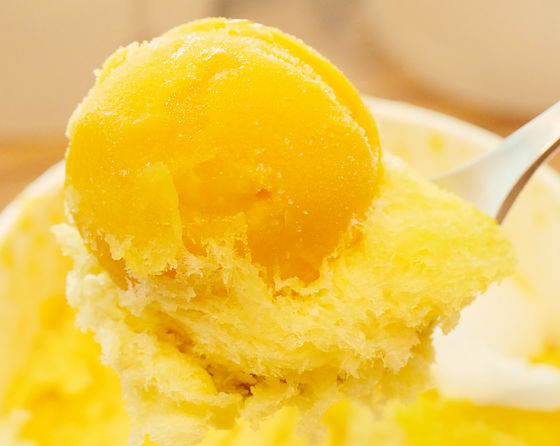 Mango fruits with rich sauce can also be mellow and muscular.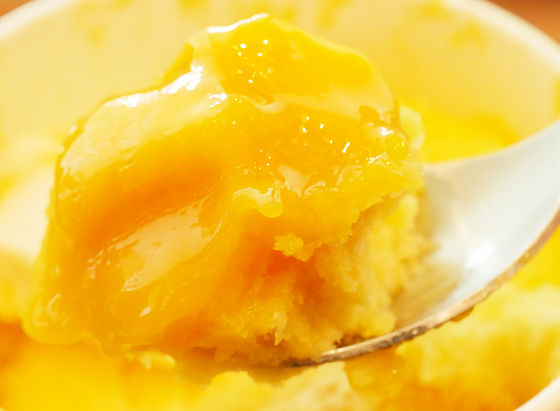 When I quit Panna cotta, I seemed to be able to smile with the texture I made with Milky.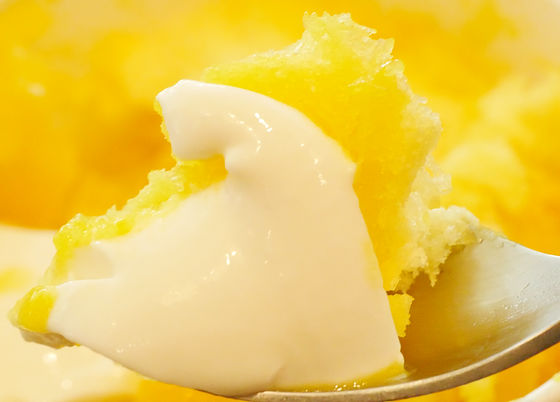 It is also interesting to see how to make shaved ice. In this way, set an ice block on a machine called ice shaver ... ...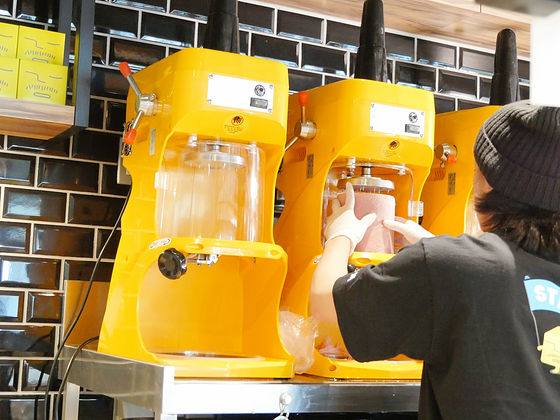 Rotate the ice to shaved ice. At this time, neither "Garigari" nor "Shakashaka" sounds, and a mysterious sight that you can only hear the small sound "(Shua)". This seems to be the secret of making shaved ice like fluffy clouds.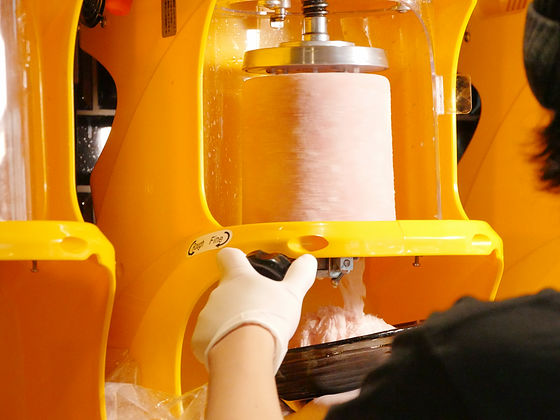 Continue to shave the ice blocks about half ... ...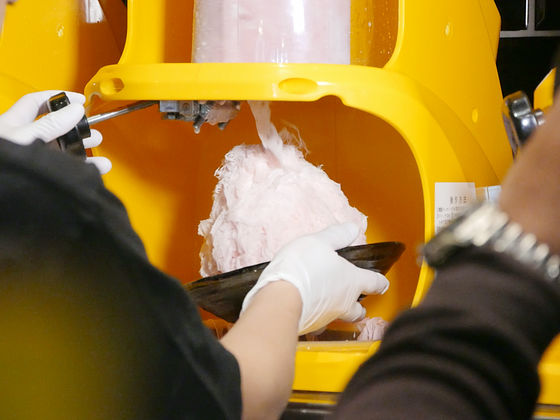 The base of the shaved ice is completed. After that we add various toppings here and finish it up.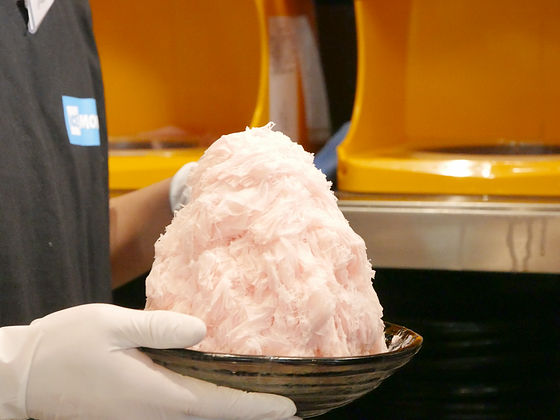 In the shop, in addition to shaved ice, you can taste tea at "mango cake tea set" (700 yen including tax) ......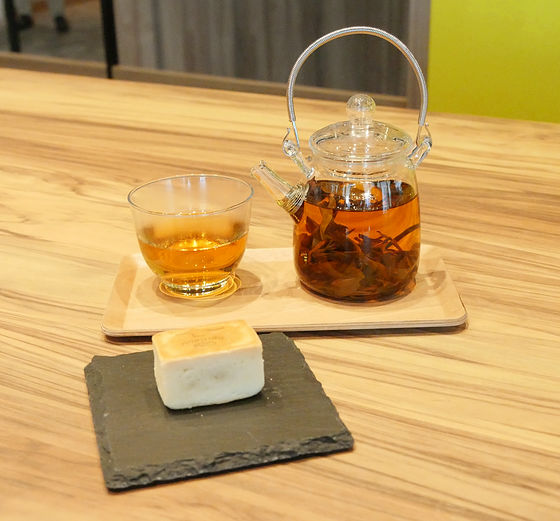 It was possible to purchase mango cake for souvenirs (3 pieces, 800 yen including tax: 5 pieces, tax included 1300 yen).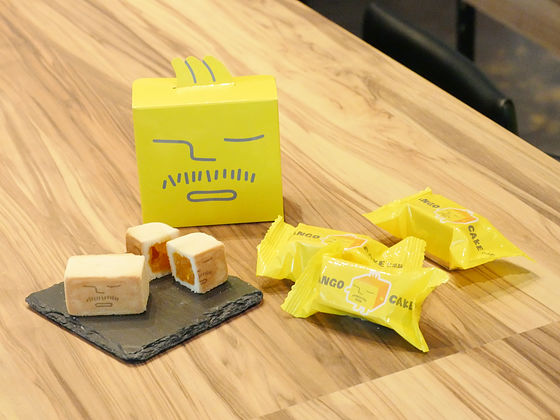 The Osaka store which will be the second Japanese shop of Ice Monster will be open on Saturday, March 19, 2016 at 11 am. Mango cake will be gifted by the first 300 people on the day, but since the opening day to 21st (Monday) it is supposed that numbered tickets are to be distributed from 9am, so it becomes matter of concern People may as well go as soon as possible.

【Granfront Osaka】 Notice of distribution of numbered tickets on March 19th OPEN