Microsoft announces the acquisition of "Xamarin" to enable parallel development of iOS / Android / Windows / Mac applications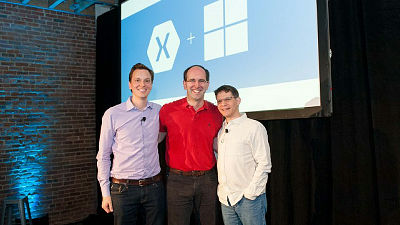 Microsoft is a platform provider for mobile application development "Xamarin(Zamarin) "announced today. This will accelerate the creation of environments to run Android and iOS applications on Windows platforms.

Microsoft to acquire Xamarin and empower more developers to build apps on any device - The Official Microsoft Blog
http://blogs.microsoft.com/blog/2016/02/24/microsoft-to-acquire-xamarin-and-empower-more-developers-to-build-apps-on-any-device/

A Xamarin + Microsoft Future | Xamarin Blog
https://blog.xamarin.com/a-xamarin-microsoft-future/

ScottGu's Blog - Welcoming the Xamarin team to Microsoft
http://weblogs.asp.net/scottgu/welcoming-the-xamarin-team-to-microsoft

Scott Guthrie, senior vice president of the cloud / enterprise group at Microsoft, said on February 24, 2016 local time to Microsoft that it is in the final adjustment stage for the acquisition of Xamarin to himself and Microsoft I made it on the official blog. Mr. Guthrie has said that this acquisition is part of efforts to enable environment creation and innovation for developers Microsoft is aiming for.

Xamarin is a company that provides services such as "Xamarin Platform" that enables cross-platform development across multiple platforms, Android, iOS, Windows and Mac OS X. In the past, it is a service that can solve the difficulty of cross-platform development which required development for each platform and requires much time and effort in transplantation, so we have companies around the world in the world.

Mobile App Development & App Creation Software - Xamarin
http://xamarin.com/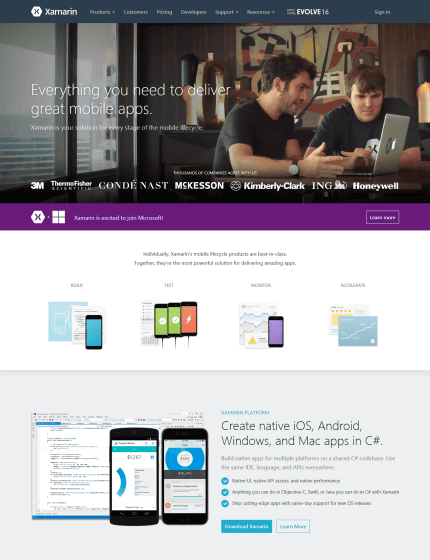 Even with only the customer list posted on Xamarin's website, companies names that many people have heard once, such as Thermo Fisher Scientific, World Bank, Sennheiser, Microsoft, and Dow Jones, are lining up side by side , More than 100 of the Fortune 500 companies are Xamarin's customers. It is a company with more than 15,000 customers in 120 countries worldwide.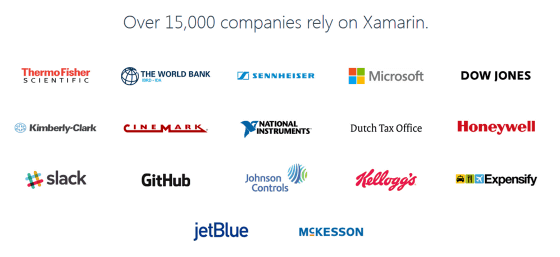 The advantage is that development of applications that run on multiple platforms will be easier than anything else.Visual Studio 2015With the Xamarin platform that can be integrated with, it will be possible to develop applications that commonly work on iOS, Android, Windows, Mac using the development language "C #".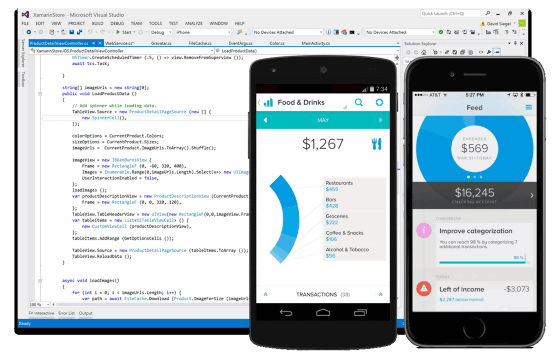 On Xamarin's site, everything that is done in Objective-C, Swift, Java can be done in C #C # is the best language for mobile application development"I was talking about the merit of C #.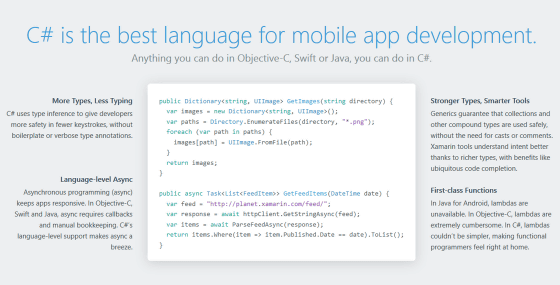 Cross platform development can be realized with little effort by creating most of the applications that run on each platform with common C # code and finally finishing each unique part.



What strategy will be adopted in the future as Microsoft acquires Xamarin is based on the annual meeting of the developer from Microsoft on March 30, 2016 "Build 2016It is likely to be announced further at the place of. Microsoft has been releasing technologies that can port applications for Android / iOS to Windows 10 for some time, so attention will be focused on future strategies.

Clearly you can easily port applications for Android / iOS to Windows 10 - GIGAZINE