Intel and AT & T develop autonomous flight drone using LTE line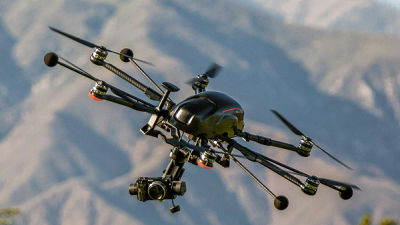 Acquired control software development company for droneOr,Develop low-priced autonomous flight drone for consumersSemiconductor giant Intel, who gave a name for entry into the drone (UAV) market, announced a partnership with AT & T, a mobile circuit carrier. Intel and AT & T seem to be trying various tests and service development with "connected drone" using LTE network.

AT & amp; T And Intel® To Test Drones On LTE Network - BARCELONA, Spain, Feb. 22, 2016 / PRNewswire / -
http://www.prnewswire.com/news-releases/att-and-intel-to-test-drones-on-lte-network-300223320.html

AT & T, a major American career, announces partnership with Intel. The purpose of the partnership is "Joint test of drone using LTE network".

The drones in the air that are harder to be affected by obstacles such as buildings as compared to the ground as if they are thought to be able to provide mobile lines to desert and mountainous areas such as the desert and mountainous areas, It is expected to be utilized for services. And it is necessary to interactively exchange information with the network to be able to autonomously fly the drones, where mutual complementary relationship between Intel which develops autonomous flight type drones and AT & T which has a wide range high speed network network That is why this alliance was born.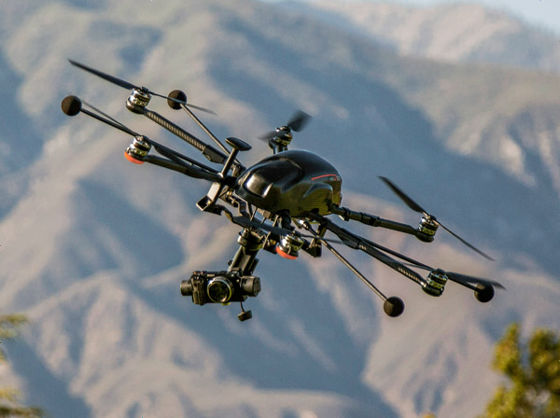 AT & T tests the network environment in high altitude places such as mountainous areas by utilizing "drone connected" that attracts the air,FAAIt is possible to investigate the influence of the crosstalk between aviation information transmitted and received by aircraft approved at the same time and mobile lines. Also, I think that using drone, important information such as images and movies will be delivered to areas where the Internet environment is not in place.

On the other hand, Intel thinks that drone capable of autonomous flight in the air is an important next-generation technology having the possibility of enormous potential utilization such as delivery of goods from agriculture, and from the ground using the LTE network He says that he can develop a drone that can fly more safely by steering and exchanging information. It is thought that Intel will make autonomous flight droning even more sophisticated by utilizing LTE network in addition to Realsense technology.