Matsuo Genghis Khan main store limited specialty noodles stuck firmly "Jingisukan Yakisoba"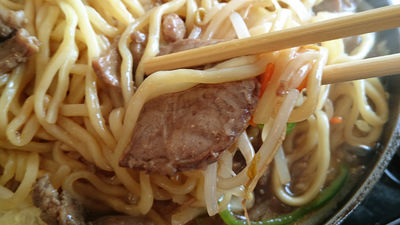 "Matsuo Genghis Khan" who is selling shops in Sapporo Station, New Chitose Airport, Tokyo, is only available at the Takigawa main store in Takigawa City, Hokkaido, as a lunch limited menu on weekdays "Genghiskan fried noodlesWe are issuing. I went to eat what kind of limited menu limited store and time.

Takigawa main store | Matsuo Genghis Khan official website Expanded to Sapporo, Takigawa, Chitose etc. in Hokkaido
http://www.matsuo1956.jp/shop/takikawa/

It is Takigawa station of JR Hakodate Main Line. There are 1.2 km from here to the shop.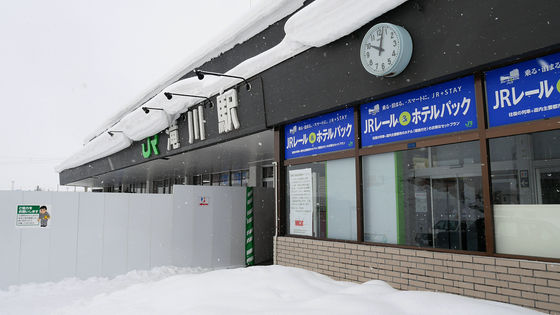 Because there was no car this time, it is on foot to the shop.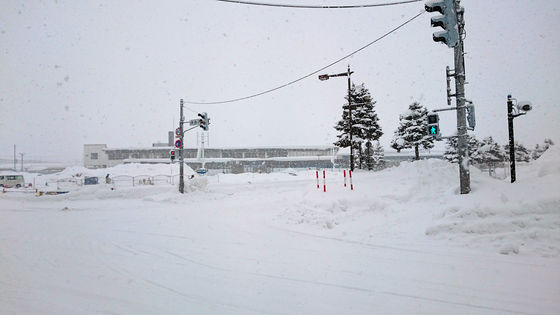 The place is here. It is nice that the road is in a checkerboard shape, but while the shop is located in the east of the station, the street is at an angle of about 45 degrees to the east, west, north and south so you can not go straight , There is a feeling of "detour" for a moment.


When I started to sweat a little on my back, I could see the word "Matsuo Genghis Khan" behind the trees.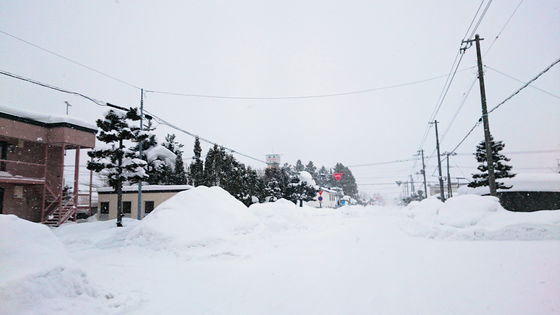 This is Takigawa main store of Matsuo Genghis Khan.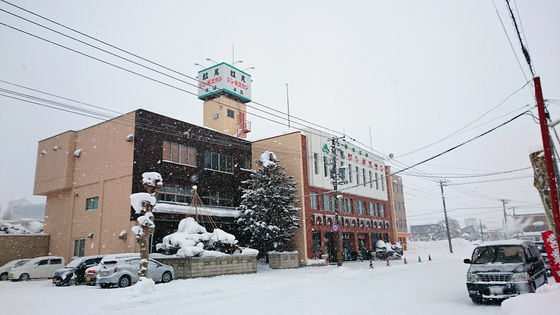 The front side of the first floor of the building is a shop, the back is a restaurant.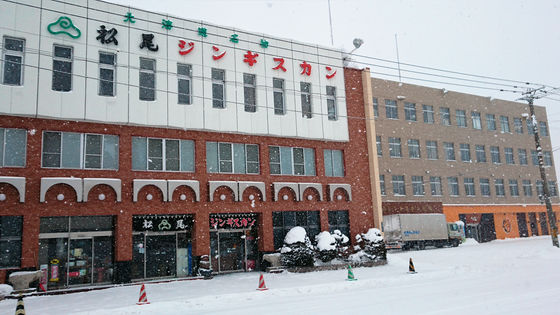 I am worried about plenty of meat lunch set, but ordered "main branch specialized Genghisukan yakisoba" that can only be eaten at this shop. As a commemoration of the new product launch, 1280 yen was discounted to 980 yen.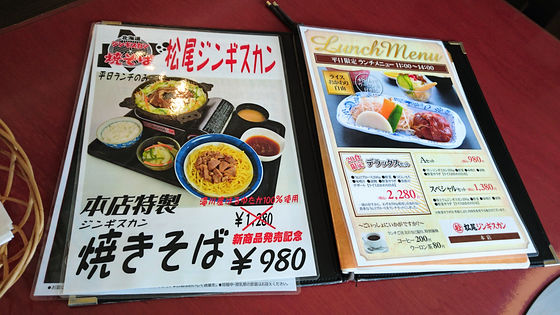 The table is equipped with iron plates, but not used in Genghis Kan yakisoba, so the pots and rice on the cassette stove are brought together in this way.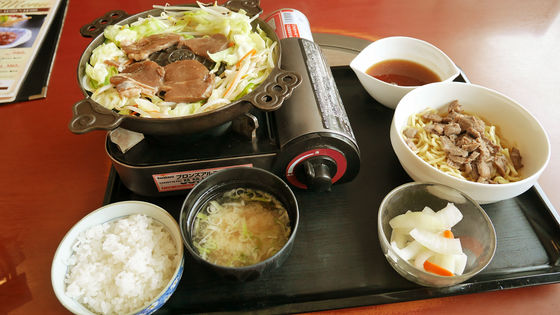 Meat of "Genghis Kang" part is 150 g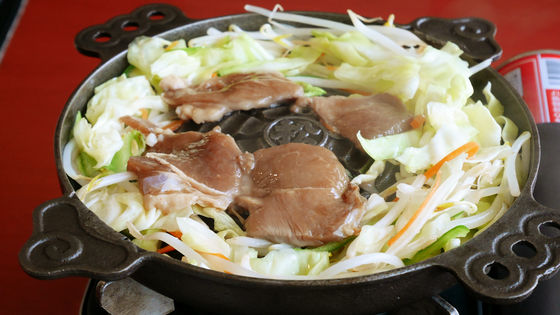 Yakisoba is a style that you bake yourself. Attention is paid to grilling too much, as the fire has passed once with the meat.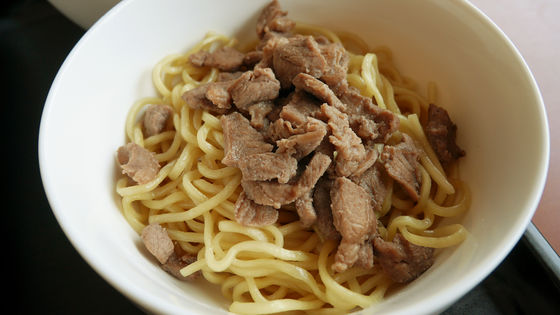 Anne for finishing.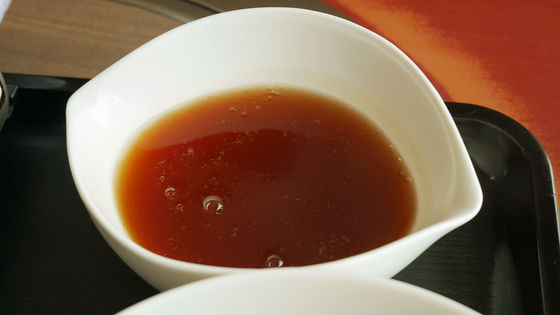 While the meat is not getting stiff, put yakisoba on the iron plate roughly.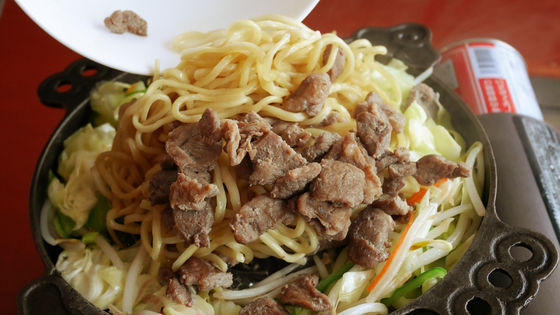 When it gets moderately warm, I will put on something.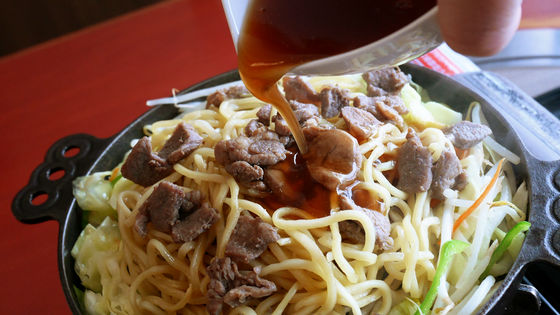 Jujuwa, a sweet scent rises and it is completed.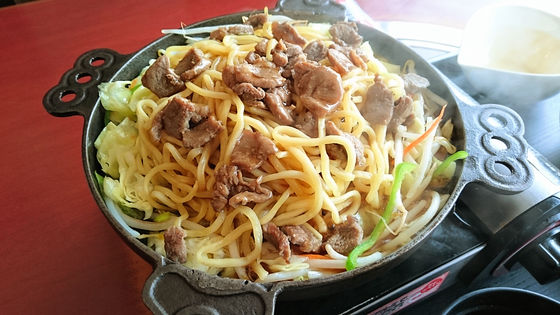 As you can see, it is not seasoned with sauce or salt, Chinese-style sen-kaki fried noodles, the taste is sweet.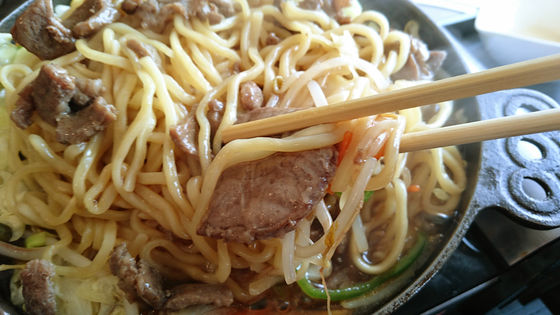 A noodle that uses wheat · Haruka manufactured by Takigawa, often accompanied by africa, a pleasant texture satisfies hunger.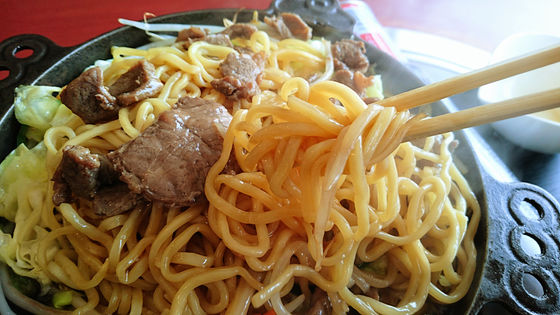 Because it has rice, it is collaboration of carbohydrates, but there are hands to eat as yakisoba bowl. Because the volume of yakisoba itself is not so large, it is helpful to have rice.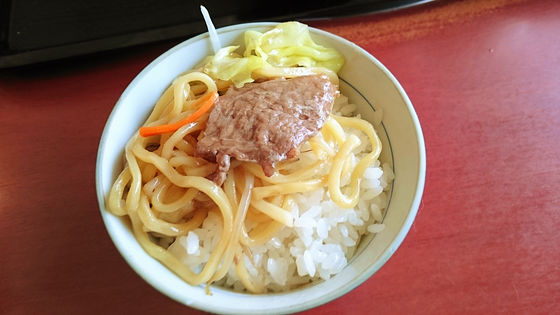 Although it is a supporting role, pickles have a moderately sweet and sour taste and a firm texture, the rice goes considerably.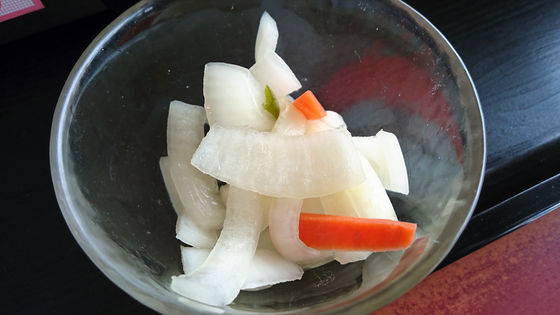 The scenery seen from the window was in this state, the face was crispy before reaching the shop, but I was able to warm up from the bottom of my belly.