Tomatoes × basil choco, buy a dozen limited flavor at "DARS Chocolat Boutique" and tried it out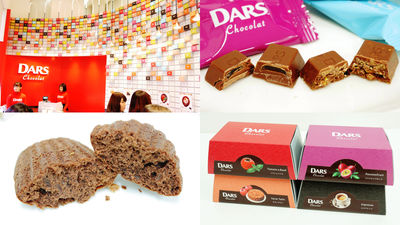 Limited shop of a chocolate dozen finished with cacao's home taste in FranceDARS Chocolat Boutique"Has appeared in Shibuya. I got a unique limited flavor, such as chocolate from Madagascar with tomatoes and basil, so I tried to eat what they tasted like.

DARS Chocolat Boutique | DARS | Morinaga
http://www.morinaga.co.jp/sp/dars/boutique/

Darth's limited-time shop DARS Chocolat Boutique is in Omotesando R Studio in "Omotesando Hills West Building 1st Floor 4-12-10 Jingumae Shibuya-ku, Tokyo."


Arrived at the shop.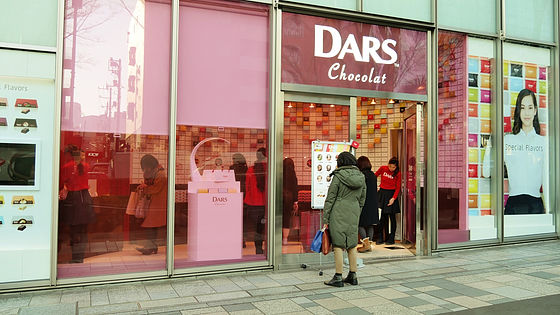 When entering, a box of colorful dozen was displayed on the whole wall.



Towards Valentine, chocolate using rare cacao in 12 countries ... ...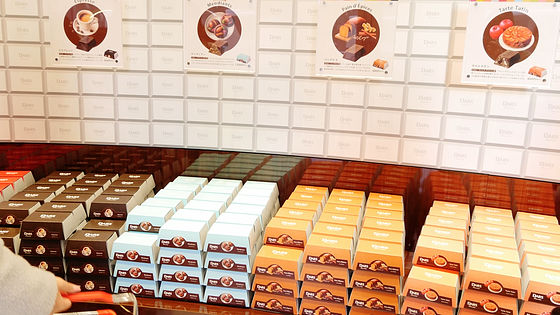 Baked confectionery is on sale.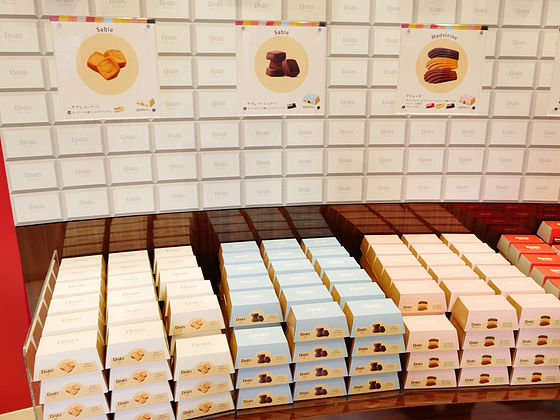 That's why it was said that the lineup of products sold differed from day to day, so I bought all the limited flavors sold on the day and went home.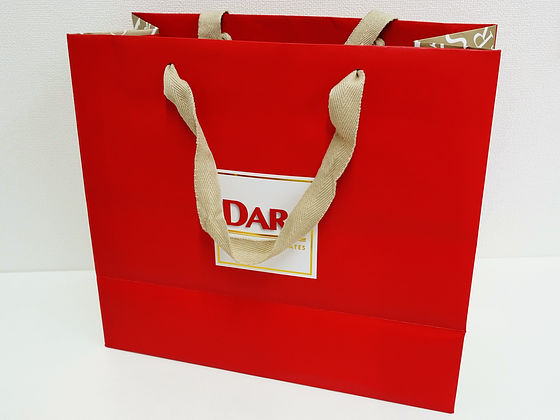 We purchased "Tomato & Basil" (800 yen / including tax), "Tartatatan" (800 yen), "Espresso" (800 yen), Yuzu & Milk (800 yen), "Pande Pis" (800 Seven kinds of chocolates of "Passion fruit" (800 yen), "Mandian" (1200 yen), "Sabre (white dozen)" (800 yen), "Sabre (black dozen)" (800 yen) Three kinds of baked confectionery "Madeleine (milk · white · bitter)" (800 yen). Different cocoa of different countries such as Madagascar and Tanzania are used, respectively.



Each box is a trapezoid like a piece of a dozen chocolate ... ...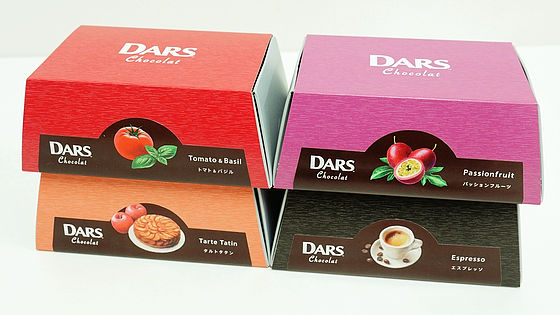 When sliding, there are 12 pieces of dozen chocolate individually wrapped in.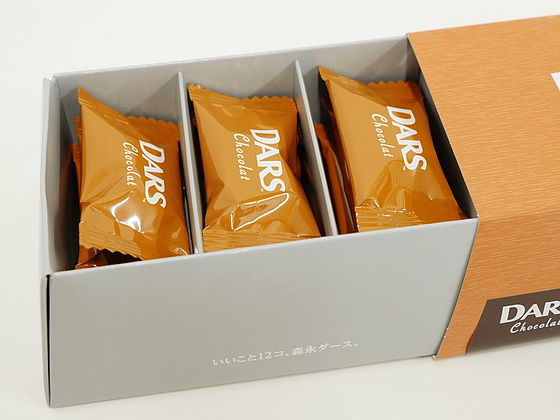 First of all I will eat "Tomato & Basil" and "Tartatan".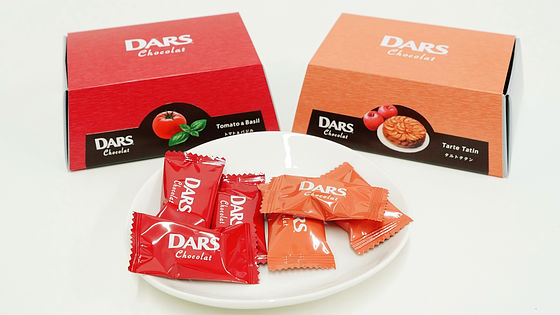 "Tomato & Basil" which combines tomato-flavored white chocolate and basil-flavored milk chocolate is a chocolate but has a strong acidity. The tomato is fruity and the faint feeling of basil fragrantly. Although chocolate has sweetness, it is more compatible with salty than the one I imagined, a combination that surprisingly addictions. "Tartutatan" is a crisp apple inside the chocolate, and the fruity apple smells crisply. If you eat it with tea, it seems to be an elegant moment.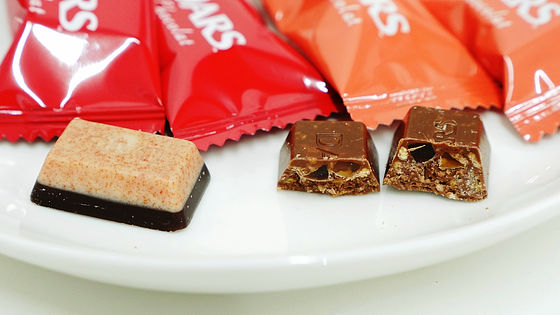 Next is "Espresso", "Yuzu & Milk" and "Pande Pis" chocolate.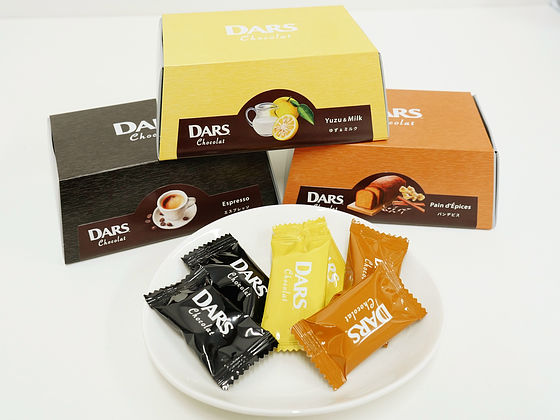 From the left, 'espresso' is a strong chocolate like coffee bean chocolate, which has a strong aroma of coffee, but not cheap like candy, like espresso and bitter bitter. It seems to be good to match with coffee. "Yuzu & milk" in which both upper and lower milk chocolate and white chocolate flavor are the yuzu flavor, the fragrance of yuzu is scented abundantly, it feels like the orange version of orange chocolate. "Pandepisu" means "bread using spices" in French, spices such as cinnamon and anise seed are working and it was like impression when we ate sweets which I am unfamiliar with when I go abroad.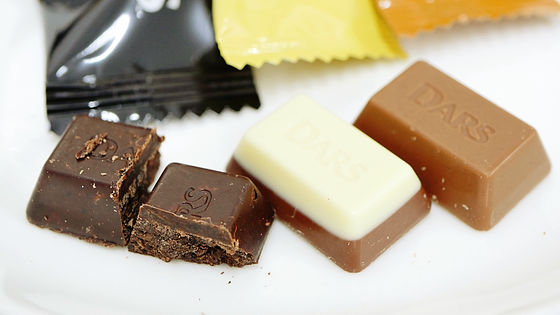 The end of chocolate is "Passion fruit" and "Mandian."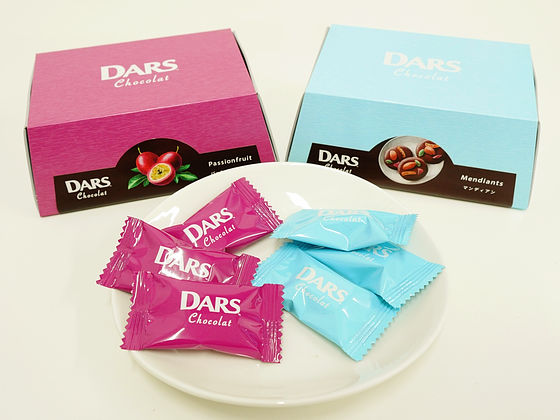 "Passion fruit" contains a jelly sauce of passion fruit inside, compatible with moderately sour and sweet milk chocolate. "Mandian" is a chocolate with dried fruits and nuts, plenty of orange peel, pistachio and so on. Although the nut feeling is intense, sometimes it feels like a fresh orange scent can flicker in your mouth.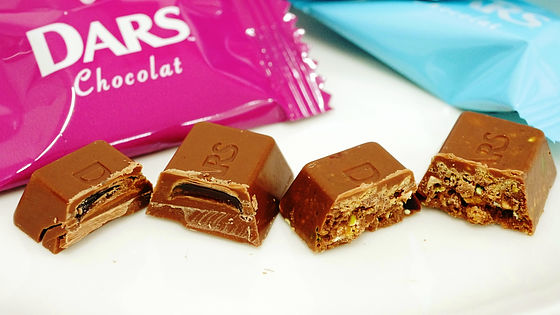 Three kinds of baked goods: "Sabre (white dozen)", "Sabre (black dozen)" and "Madeleine (milk · white · bitter)".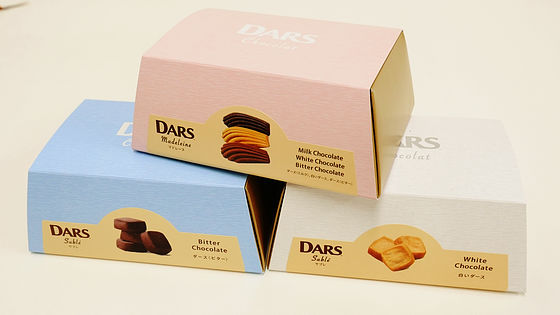 Baked confectionary packaged in a box is contained in a box.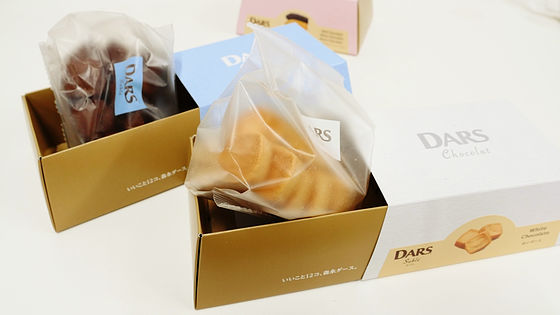 "Sabre (white dozen)" on the near side is a little moist texture similar to pigeon suble, feel like a moist biscuit. It may not be obvious unless you are told that white chocolate is contained. "Sabre (black dozen)" has the same texture as a white dozen, but you can taste the flavor of bitter chocolate from the dough. It's pretty bitter, so it may be a bit strict for children. However, neither is a normal cookie rather than "a suburb of a dozen", so I wanted you to put chocolate inside.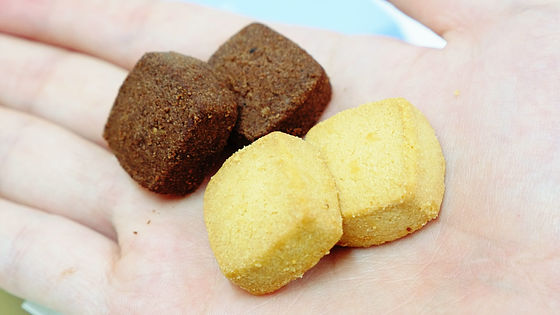 "Madeleine" contains one milk chocolate, white chocolate, bitter chocolate from the left.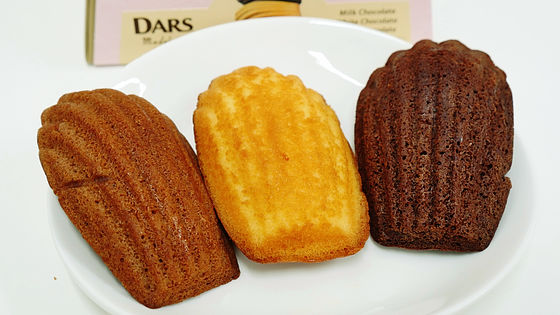 Made chocolate madeleine is sweet, and you can feel the taste of chocolate from the dough.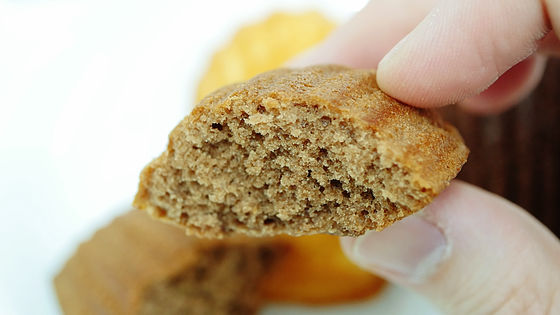 White chocolate, why?Hokkaido cheese steamed cakeIt feels like a flavor, and I want to eat it with tea.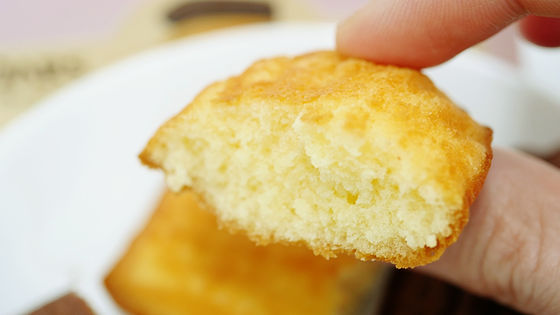 Bitter chocolate has the strongest chocolate, but it is moderately bitter and seems to be just right for people who are not good at sweet things.