I went to "Mom's Waffle" which can eat a wide variety of flavored waffles such as lemon, salt butter caramel, etc. with a mochi texture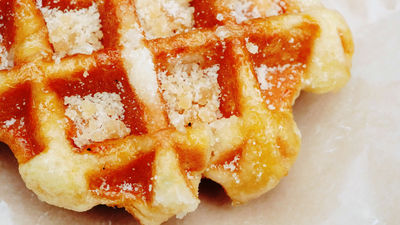 Baked confectionery waffle is a traditional sweet spread throughout Europe from Greece, and it seems that in Belgium, famous for waffle, it is often made at home. You can eat Belgian waffles that faithfully reproduce the taste of such families as "Mommy's waffleIt's a shop called "outside" with crisps and inside you can enjoy fluffy waffles, so I actually purchased and tried it.

Mom's waffle - mama's waffle
https://www.facebook.com/mamaswaffle

I came to Mums waffle in front of JR East Kichijoji station.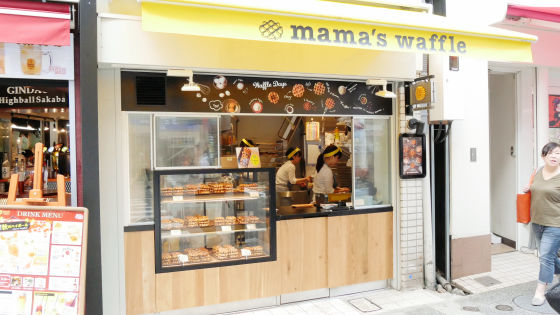 Various kinds of waffles such as sugar butter, salt butter caramel, orange are listed in the showcase.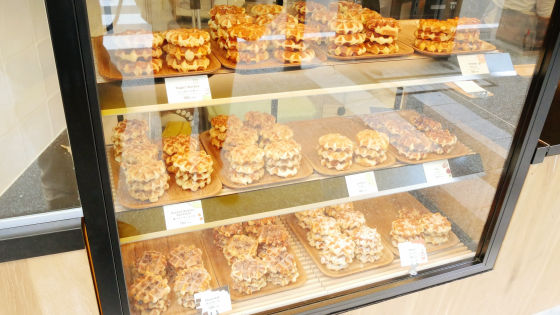 Because there is no eat-in space on Mom's waffle, I ordered a 7-inch box containing 7 kinds of waffles.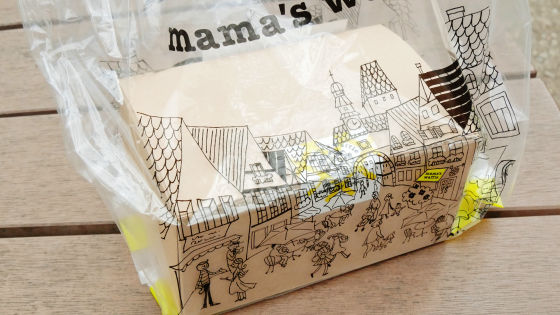 In order to enjoy waffle with freshly baked taste, it is good to warm up for 15 to 20 seconds in an oven toaster and leave it for 30 seconds.



When opening the box with a crackle, the waffle wrapped in paper comes in narrowly.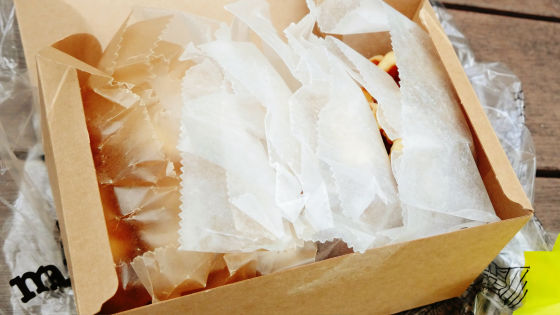 I will eat from maple where sugar and brown collision are overturned.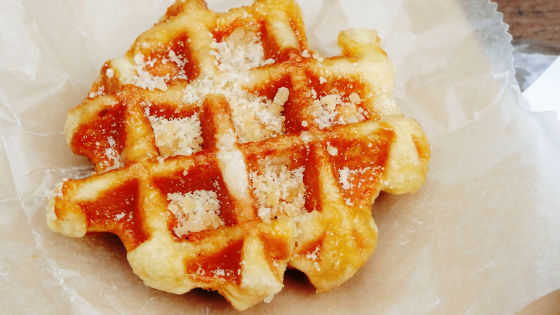 Brown grilled eyes and pure white sugar make the appetizing maple.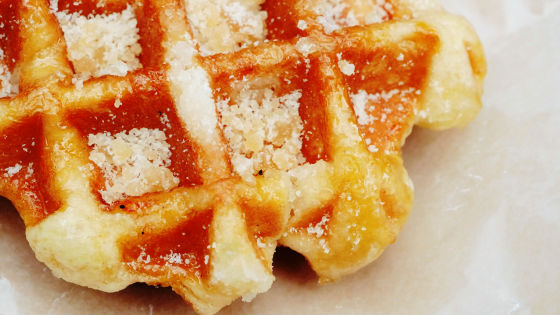 Waffle is a palm size just right for snacks and snacks.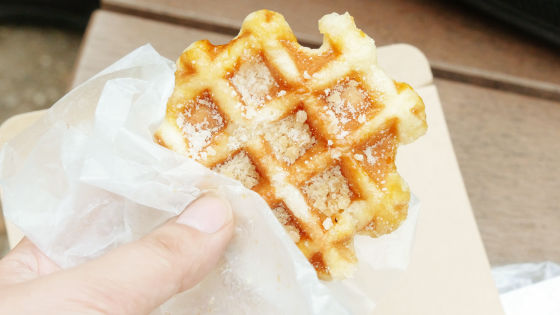 When cutting it to one quarter and eating it, it is the texture of waffle that receives the shock first. With a mochi mochi texture that transcends the normal dirt condition, the balance of texture with a crisp surface is quite good. Maple's waffle is a product that uniquely taste and sweetness of maple spread in the mouth while it produces a crispy texture with crumbling condensed maple and sugar crisp.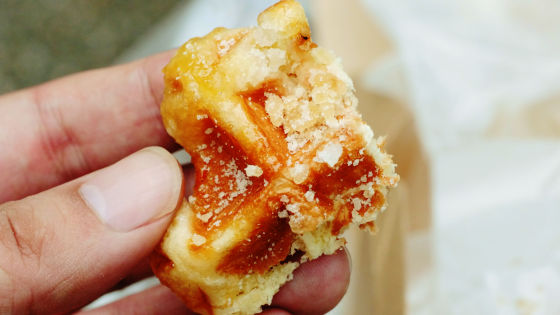 Next we eat fig Fig with fig.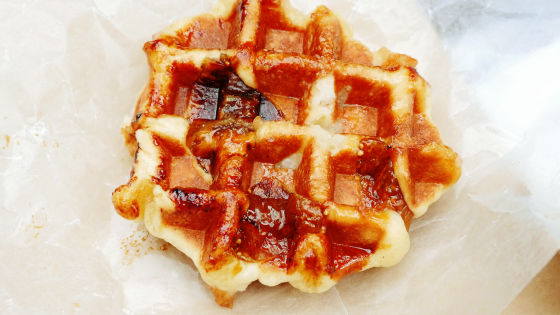 Something like the source of fig is painted on the surface.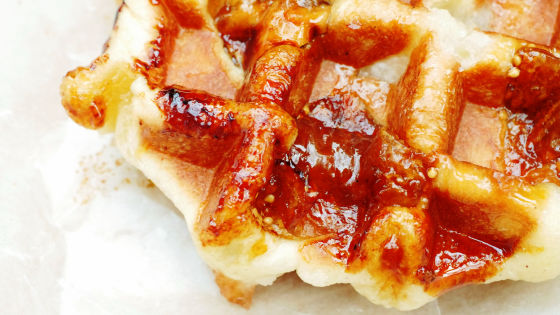 The sweetness peculiar was felt firmly from figs used for wonderfully, feeling just in conjunction with a waffle of mochiri texture. It is not too sweet but an impression like an adult baked confection.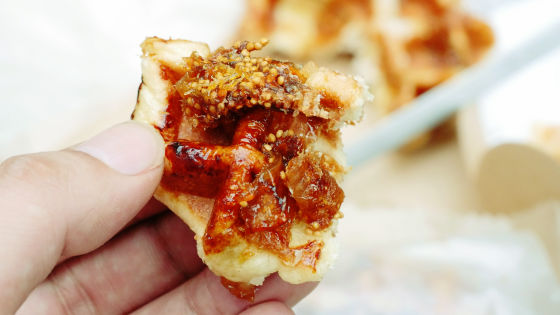 Waffle with white powder is chocolate.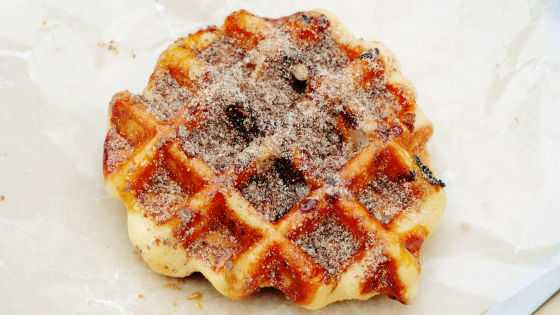 It is called chocolate, but waffle with sugar and chocolate powder applied instead of chocolate sauce.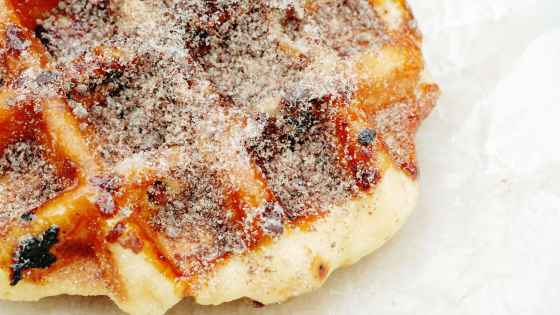 The waffle of chocolate, the fragrant powder like chocolate directs the taste and flavor like bitter chocolate, does not disturb the waffle's fabric and taste with strong motif, and it is gathered up neatly. People seeking waffles chocolate chocolate may be slightly shoulder watermarks.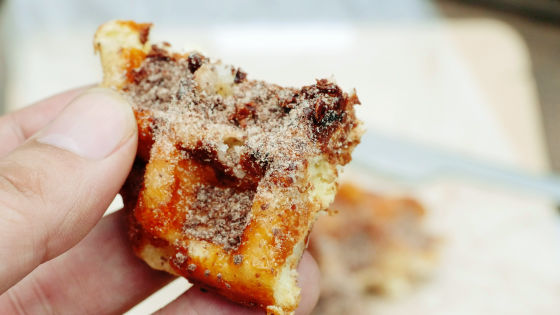 Next time I eat lemon.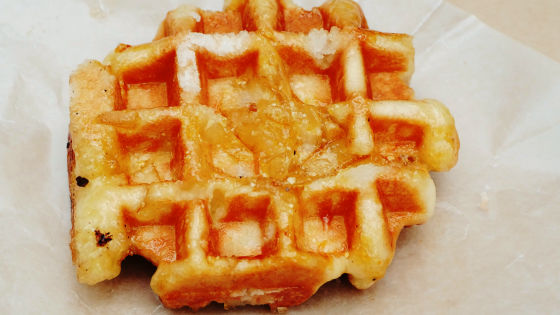 The surface is covered with lemon fruit containing sauce, or something like jam.



Lemon has a refreshing taste and almost no sweetness. If you like baked goods treated with fruit, waffle you want us to challenge.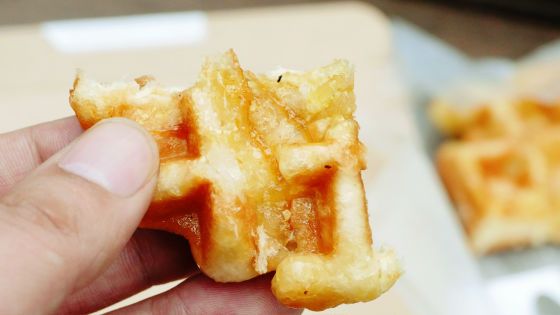 This is a waffle called sugar butter.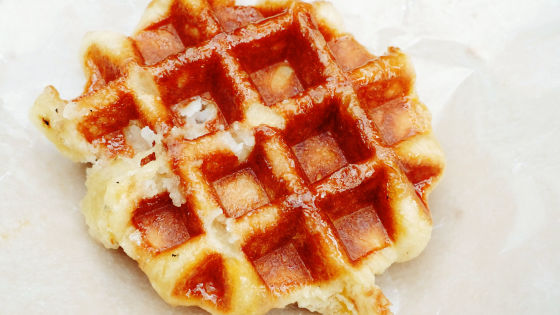 Sugar butter is the closest to the most plain waffle of the 7 varieties.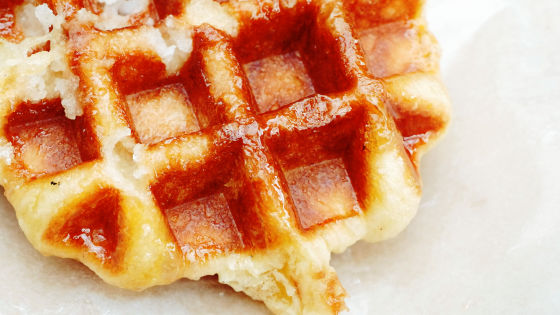 Sugar butter has a strong buttery flavor, just a piece of waffle. Waffles that have a fancy sweetness and butter taste are finished in a dish that has never been eaten with a mochi mochi texture though it is a standard taste.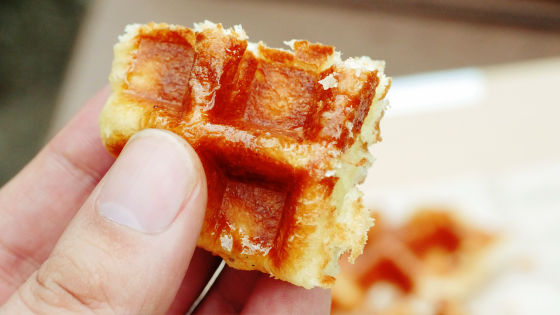 Next is Orange.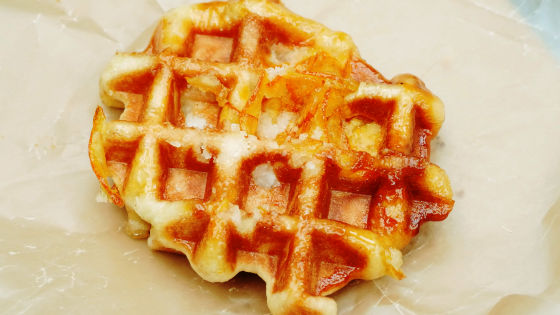 Lemon and orange are similar in appearance, but Orange has a thicker grilled eyes.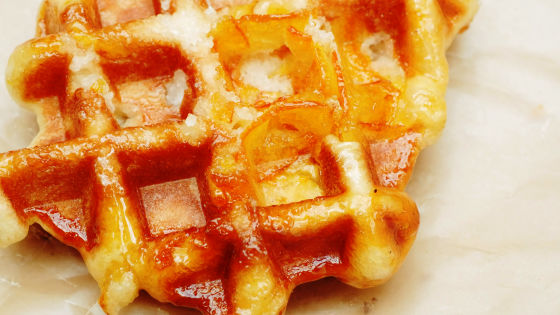 Orange is like a sweet and sour marmalade jam is painted on the surface, sweetness is stronger than lemon. In other words, it is not too sweet, but the impression that sweetness is suppressed from maple and sugar butter.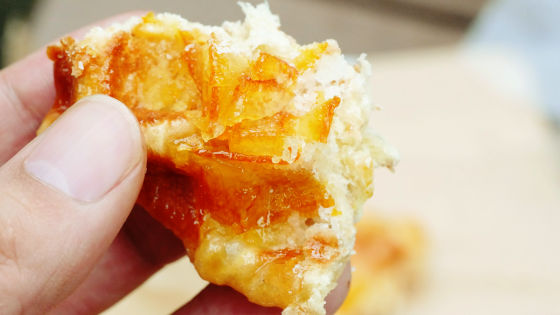 The last thing to eat is salt butter caramel.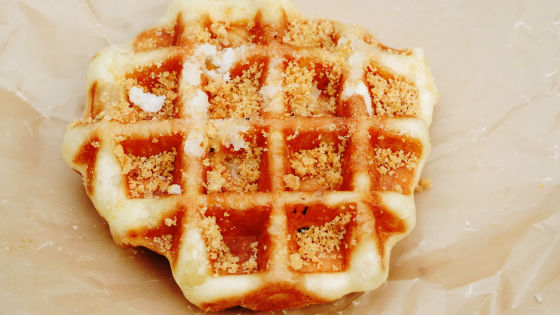 Like Maple, it is covered with sugar and caramel, which are thought to be collapsed.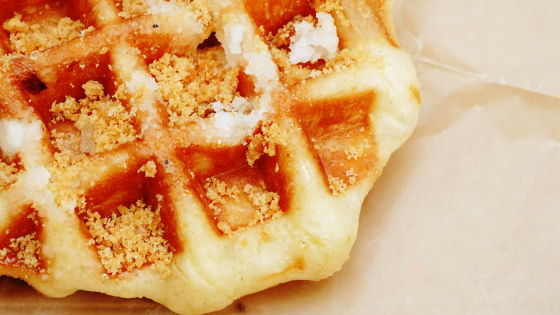 Salt butter Caramel spreads the flavor and sweetness of caramel in the mouth at the moment when you eat a bite, it is a dish that can not be removed to love caramel. Sugar and caramel crumpled with crunchy texture, but saltiness is weakly weak. The flavor of caramel and butter is thick and it is feeling that tummy is swollen quite a little even if it is only one.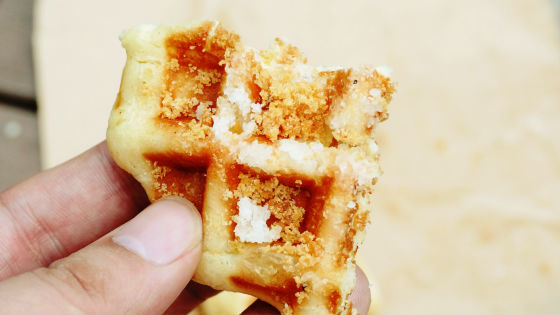 In addition, the box with 7 kinds of waffles is 1350 yen including tax. At first it is good to share all kinds with some people and repeat separately if you like it.