Extra large giants of "Advance giants" become three-dimensionalized to transcendence high quality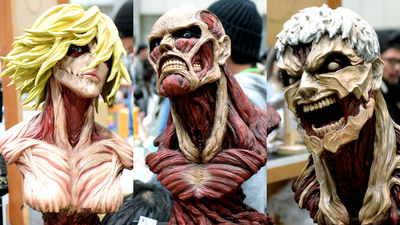 Anime·Live-action movie·gameIn addition,USJ AttractionsPopular cartoons also becoming "Attack on Titan"is. Three bodies of women-type giants, super large-sized giants, and armor giants who suffer the main character Ellen in the workWonder Festival 2016 [Winter]It was three-dimensionalized by the hands of general dealers, and it was overwhelmed by its transcendence quality.

Wonder Festival | Wonder Festival
http://wf.kaiyodo.net/

Booth No. 8 - 29 - 09 "Resuscitation workshop 3ON"I encountered three giants who appear in the advancing giant.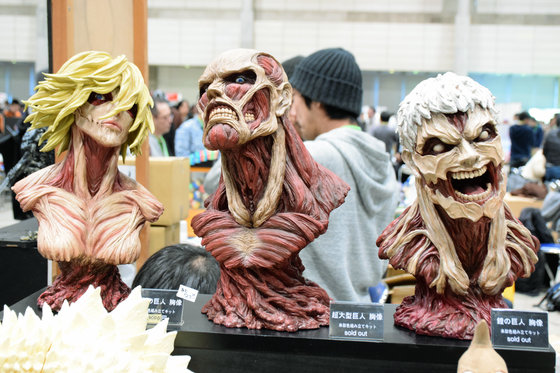 This is a "girl type giant bust". The price is 20,000 yen.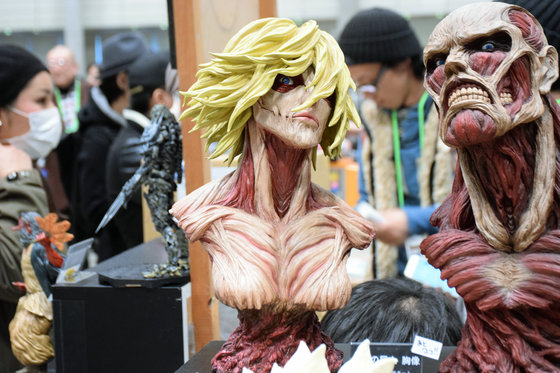 Looking from the side like this. It expresses the skin of an apparently giant like a muscle fiber, and the raw part is also raw raw meaty grotesque object is used.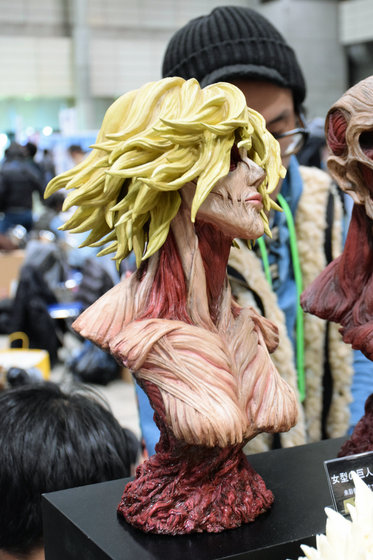 Hair with dynamic feeling.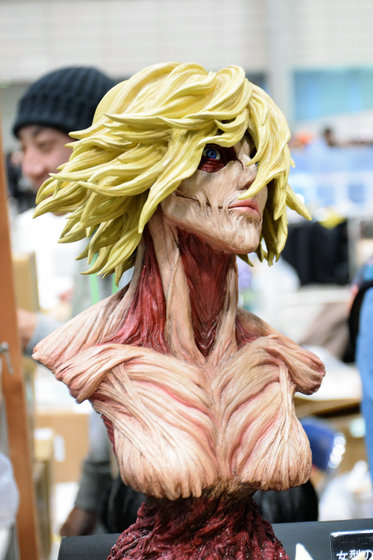 Looking up, the sharp eyes are gleamed from the hair. It is about quality that it seems to start like this.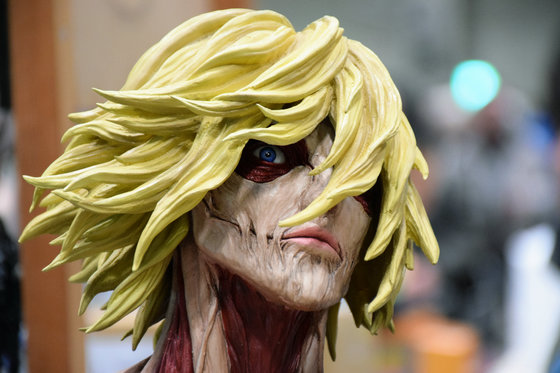 This is "Super Giant Giant Bust". When we found out it was already sold out.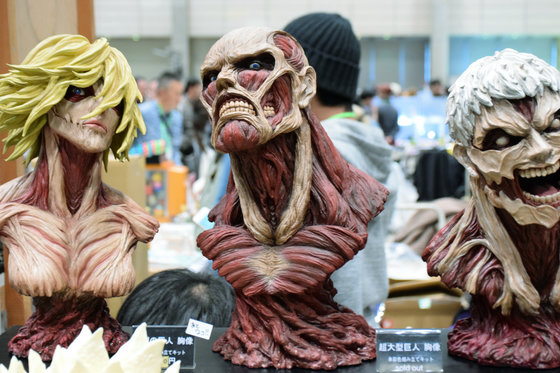 Looking at another angle this way. A lot of red skin parts are exposed than the other two bodies, and the teeth are also exposed to the back.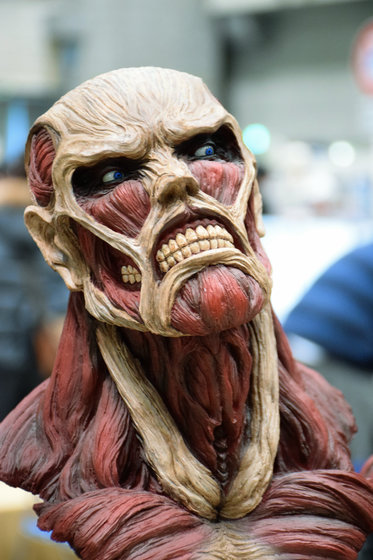 If I think suddenly this super large giant will appear in front of me ... ....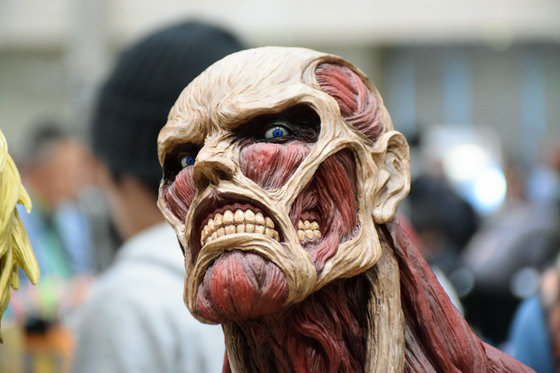 This is "armor giant bust". It was also sold out.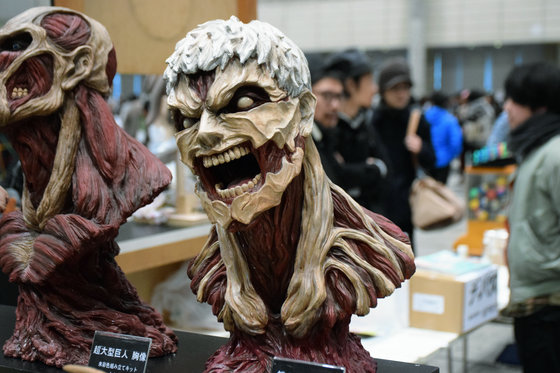 I am expressing the most human-like emotions exposed.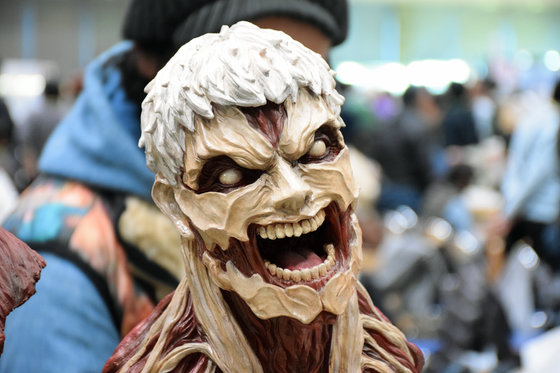 From the side it looks like this.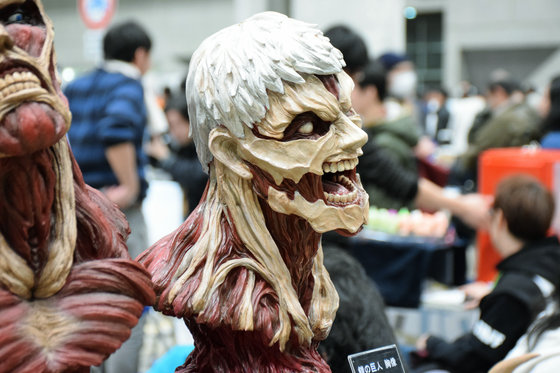 up.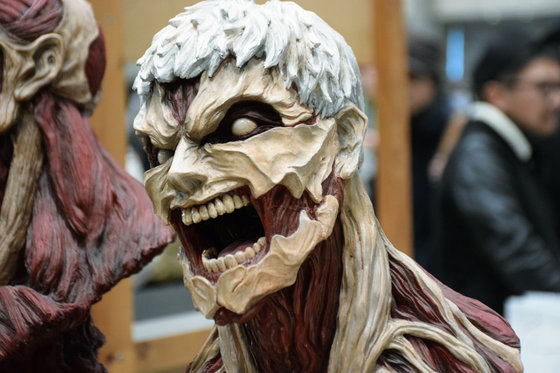 Three bodies will get overwhelmed by too much power.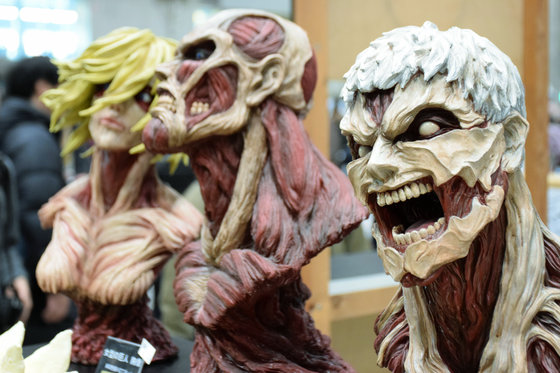 "Female giant bust" was sold in such a box.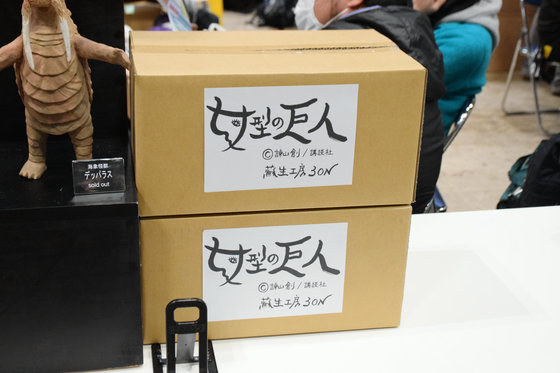 5-02-18 "Flower ShopAlso related to the giant figure related advances were displayed on the exhibition. This is a chibi whale shop "Buddy."Ellen · Jaeger" produced by Ms. 8000 yen.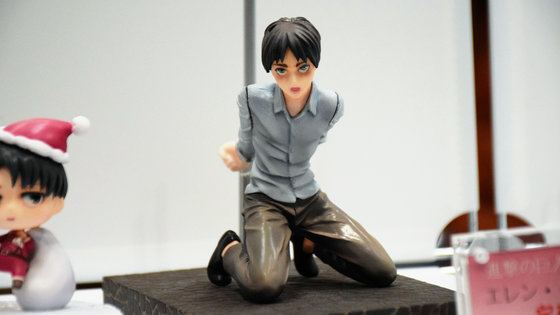 Ellen connected to the chain at the deliberation room is reproduced.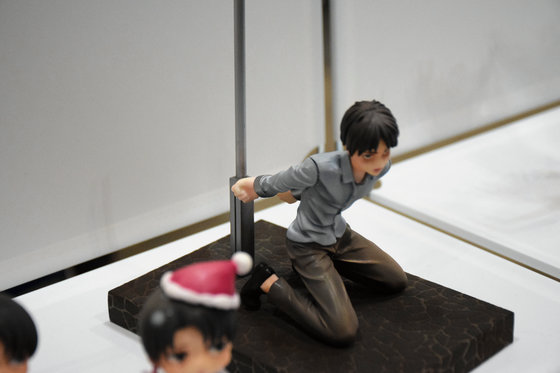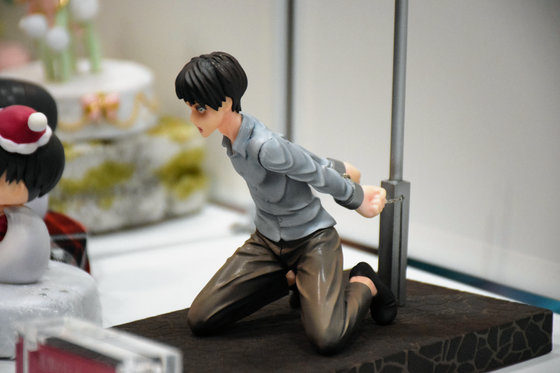 Similarly "Oh." Created by Mr. Santa is 3000 yen.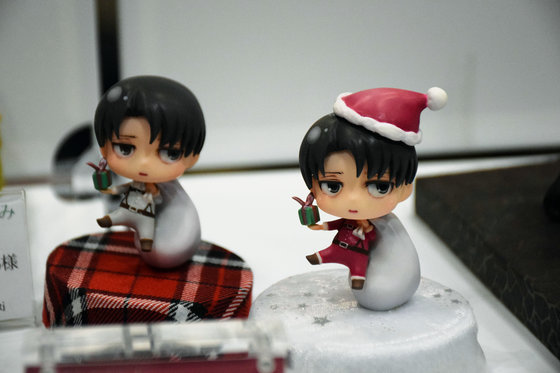 With a version wearing red Santa clothing ... ...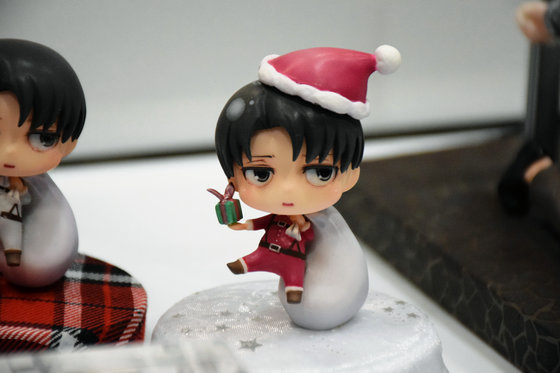 There seems to be a clothing version of the investigation corps.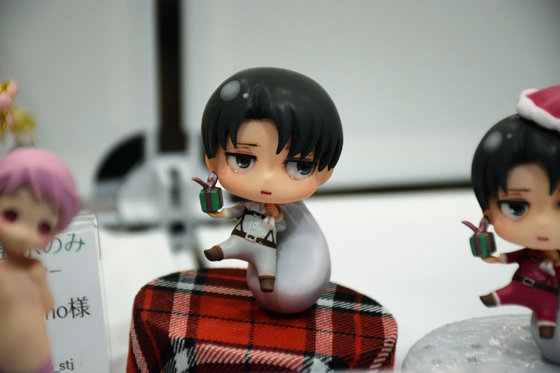 It was a mini size but it was very cute and quick selling was sold out.