Taste of rich chocolate and orange sweetness exquisite cheese tart specialty store Pablo for a limited time "Chocolate Orange cheese tart" and "PABLO mini rich melting chocolate" Taste Review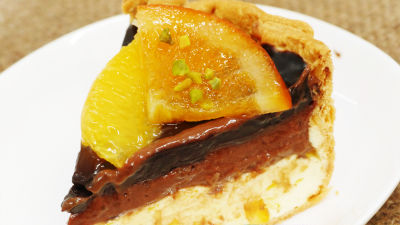 Fresh baked cheese tart specialty store "PABLO", A combination of iron plate called chocolate × orange"Chocolate Orange cheese tart"When"PABLO mini Rich melting chocolate"Has appeared on February 1st. Valentine's approaching too, so I tried to make sure what I actually purchased.

"PABLO mini rich melting chocolate" will appear from February 1, 2016 (Monday). | Cheese Tart Specialty Store PABLO News & Media Listing Information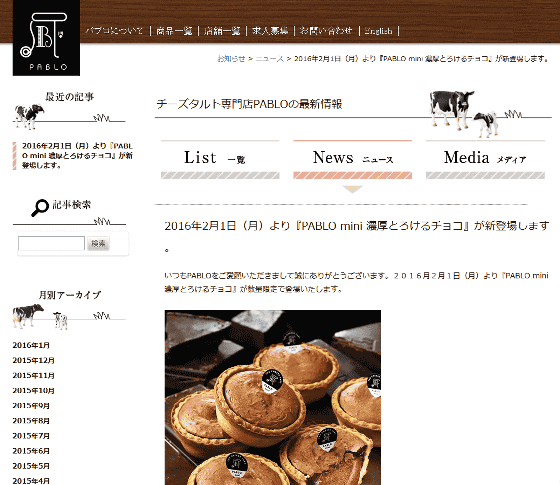 Seasonal "Chocolate Orange Cheese Tart" will appear from February 2016. | Cheese Tart Specialty Store PABLO News & Media Information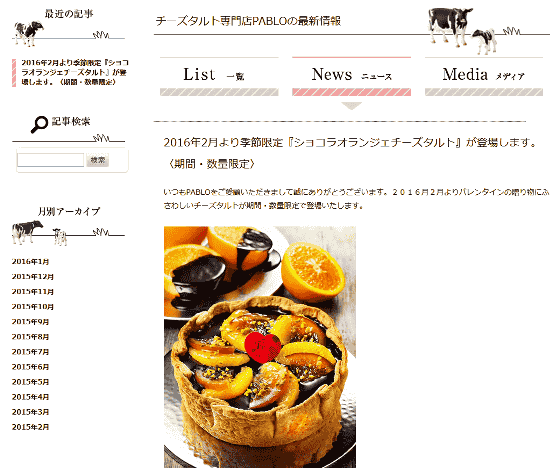 Chocolate Orange Cheese tart is sold in hall size.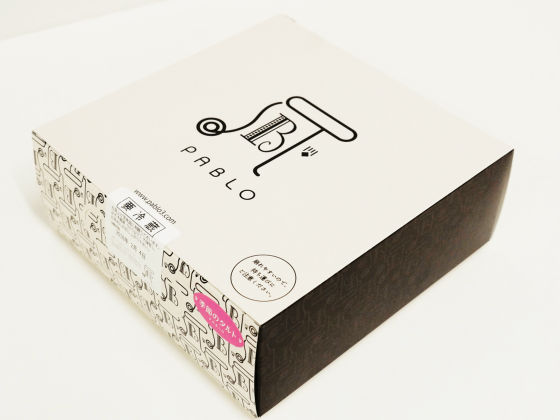 Opening the box ......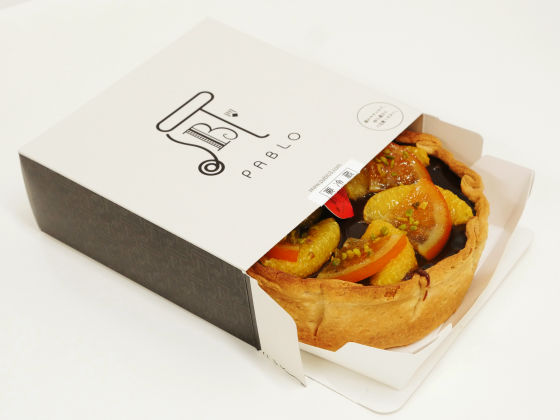 A gorgeous looking cheese tart appeared.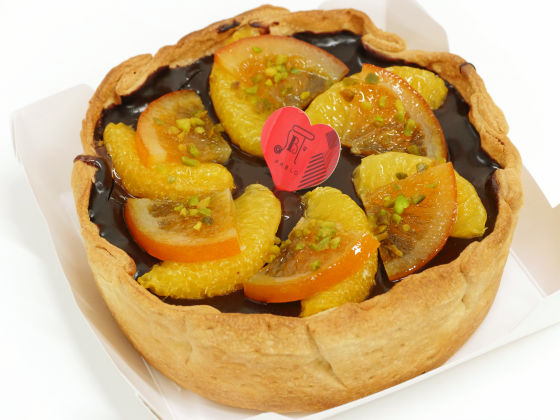 The diameter is about 15 cm, it is about a little bigger than iPhone 5.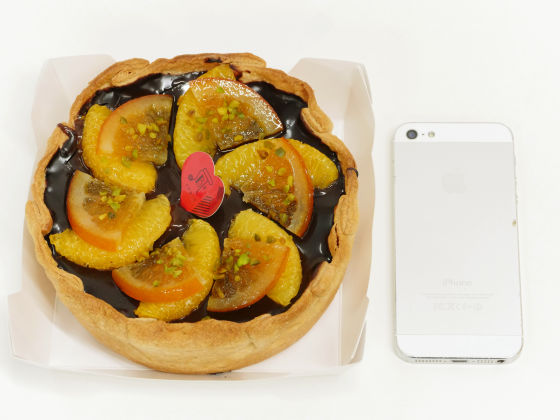 This is about the height.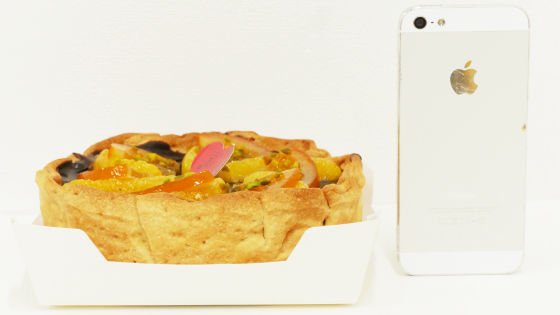 On top of the tart are sliced ​​orange slices in syrup and sliced ​​orange cream alternately arranged with pistachios as toppings.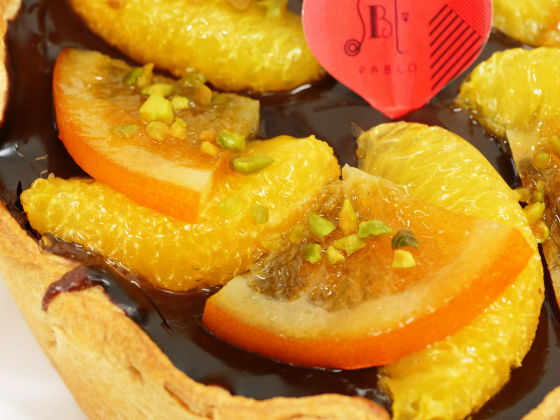 So, by cutting a piece, the section looks like this. From the top, chocolate grassage, chocolate cream fragrant with oranges, cheese dough, tart fabrics.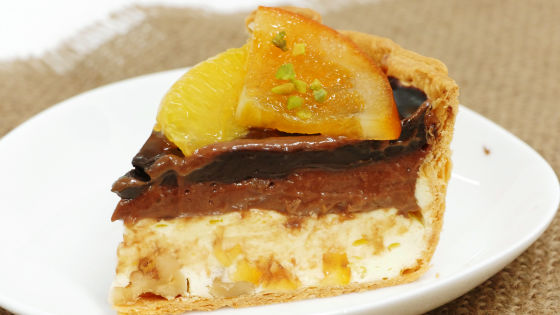 When you try it, the scent of oranges is quite intense. Chocolate grassage is bitter and rich and fairly naughty, with chocolate cream feels orange scent, sweetness and sourness.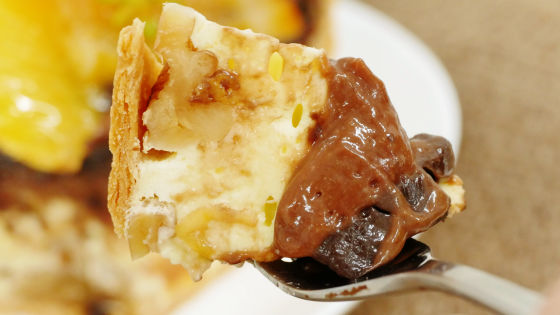 The chocolate cream part also contains orange peel and it is irresistable for oranges lovers, but to those who do not like chocolate x orange combination there was a level to say "out".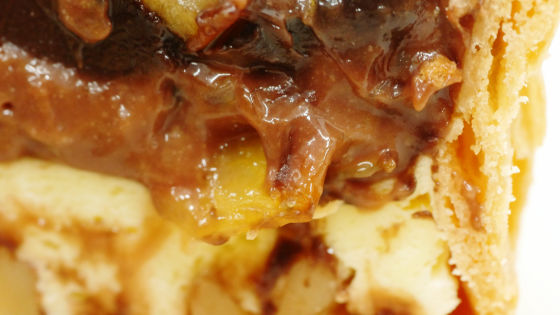 There is a walnut in the cheese tart part, and there is a crisp crunch.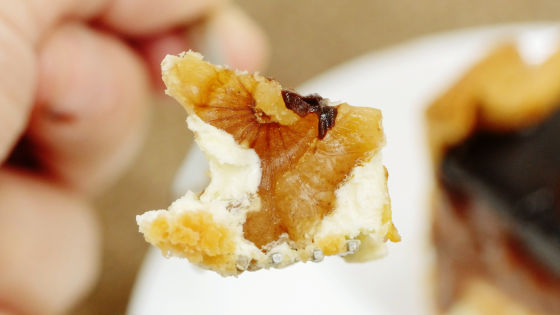 The chocolate cream is somewhat sweet, but the orange sweetness of orange juice and syrup pickles was firmly plus there, so that it was possible to enjoy thick and refreshing sweetness at the same time.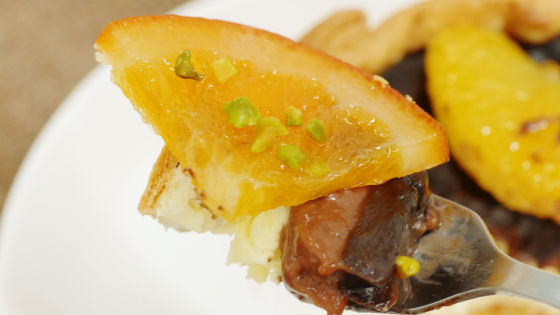 Next I will eat 'PABLO mini rich melting chocolate'.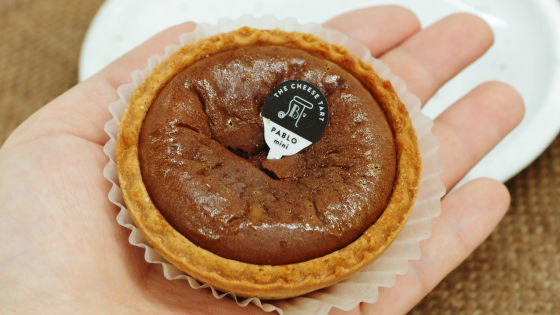 This is half the size of the iPhone 5.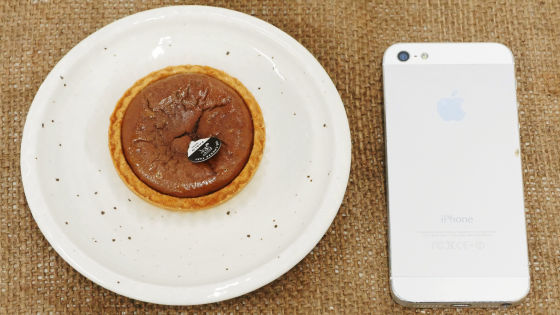 The upper part of the chocolate fabric is fluffy like a souffle, but the inside is half-mature and melts mellow. If you eat after Chocolate Orange cheese tarts you will feel a pretty sweet finish so if you are a "sweetly discouraged sweets such as sweets" you should choose chocolate that melts thick PABLO mini rather than Chocolate Orange Cheese Tart.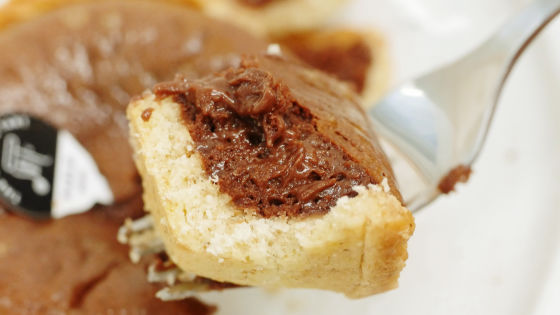 Chocolate Orange Cheese Tart is 1667 yen excluding tax at 1 hole, PABLO mini Melt chocolate is one 21 yen tax excluded, and it is purchased for 12 people per person. In addition, Chocolate Orange Cheese Tart only for the period limited until February 29, 2016.