The possibility that you can purchase that "Delorian" again with a new car, may be realized in 2017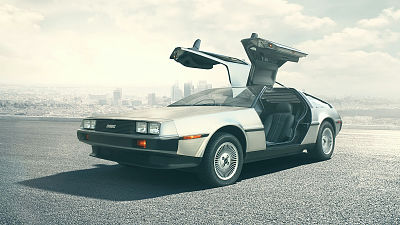 A familiar car in the movie 'Back to the Future' series,DerolianI think that the opportunity to get in the new car again may come.

DeLoreans to go back to the future and into production
http://www.click2houston.com/news/deloreans-to-go-back-to-the-future-and-into-production

DeLorean Motor Company | The Best Source for your DeLorean
http://www.delorean.com/

Rushing resurrection like rushing down suddenly has become true to the fact that new laws were enacted in the United States. Safety standards required for automobiles have become tough each year, and it is very difficult to re-emerge the cars of the era when the standards were loose in modern standards, but "production over 25 years ago As a law that exempts this safety standard only for "replica" vehicles that have a common appearance with the automobile that was made, the opportunity of resurrection has come over as a classic car's famous car including Delorian That is why.

Derolian is a car that appeared in 1981, in fact it is a car with the official name "DMC - 12". Total stainless steel body skin is subjected to unique hairline processing by polishing, characterized by a style full of the future, such as a gull wing door that jumps upwards, and "Back to the Future" published in 1985 I decided to acquire worldwide recognition.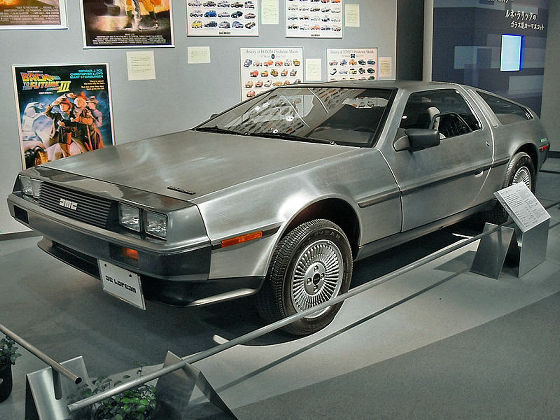 ByTennen-Gas

Although it was a Delorian company that made the DMC - 12 debut, it went bankrupt in 1982 after undergoing sluggish sales and the arrest of founders. After thatDelorian Motor CompanyReborn as 2016, we are doing business to sell repair parts and gifts that we stock abundantly to de Rolian owner and fans all over the world.

Stephen Wynn, CEO of the current Derolian Company, said: "This is a wonderful thing for us as a game changer, I've been waiting for this for a long time," he talks about the opportunities brought by the law I will. Regarding the reproduction which was impossible so far, "This gave me a green light to reproduce, which had been banned so far, reproduction was a violation of the law," the road It is talking about appearance of opening.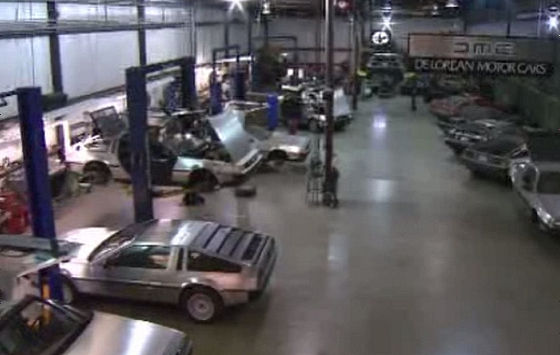 The law enacted this time is the content to exempt safety standards for the body to the last, and the other large standard "exhaust gas regulation" needs to clear the modern standards. This means that for Delorian, which is a small-scale manufacturer, it will be necessary to procure new engines, but this may lead to a factor that would rather increase the appeal of Delorian.

In 1981 Dellorian at that time loaded a powerless engine of only about 130 horsepower, and many owner complained about "discreetness" power which is contrary to appearance. However, if we newly search for engines, we will be able to install high efficiency, high power engines equipped with modern technology. Win said that it is also considering to adopt an engine of 300 horsepower to 400 horsepower.

Also, it may be upgraded to modern standards around tires and wheels. At that time, tires of 14 inches and 15 inches were mainstream, but as of 2016 it is the main reason why it is difficult to find a tire that realizes high performance with that size. When re-appearing, there is a high possibility that it will be wearing a modern wheel and a tire such as 18 inch and 19 inch, but on the other hand, from people who place importance on the style of the old Delorian, "Korean Jani" and I can imagine sorry voice coming up.

At the moment Delorian said that it stocks parts of about 300 parts converted into finished cars. Win CEO looks at the appearance of "newborn Delorian" in 2017, and he targets an interesting price from 80,000 dollars to 100,000 dollars or less (9.5 million yen to 11.8 million yen or less). It is expected that literally Delorian will expect "back to the future".

· 2016/02/05 11:15 postscript
An image movie of "Newborn Delorian" by Delorian Motor Company has been released.

DeLorean Motor Company's "Lucky Coin" - YouTube