Microsoft will announce the global recall related to Surface Pro, the details will be announced on the evening of 22nd January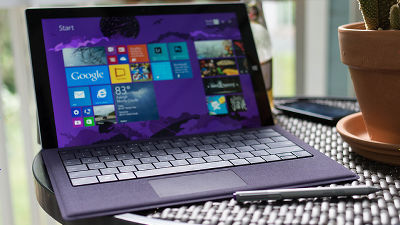 ByScott Akerman

Premium tablet PC sold by Microsoft "Surface Pro(Self-collection / exchange) concerning the power cable was planned to be carried out globally for the past model of " Microsoft is expected to announce the details of the recall at 23 o'clock on Friday, January 22, 2016 in Japan time.

Exclusive: Microsoft to recall huge number of surface power cords on overheating fears - from Channelnomics.eu
http://www.channelnomics.eu/channelnomics-eu/news/2442421/exclusive-microsoft-to-recall-huge-number-of-surface-power-cords-on-overheating-fears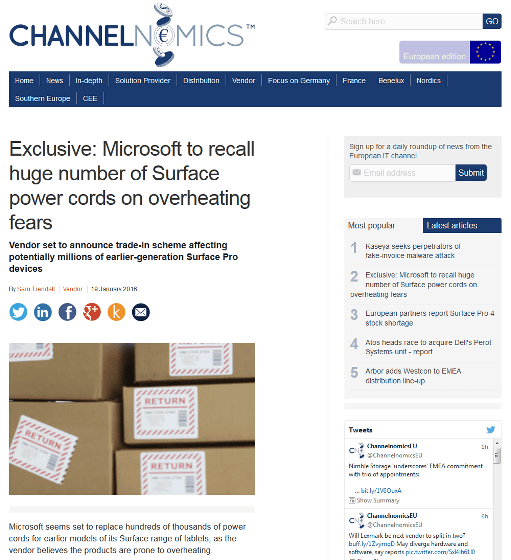 Microsoft to recall some Surface Pro power cables | ZDNet
http://www.zdnet.com/article/microsoft-to-recall-some-surface-pro-power-cables/

According to Channelnomics.eu which reported this case, Microsoft announced a statement at 6 am on Friday, January 22, 2016 (Friday) of the American West Coast Standard, at 23 o'clock on Friday 22 January (Fri) in Japan time, recall We are planning to announce details on how to undertake and exchange. The recall will be the power cable used in the three models "Surface Pro", "Surface Pro 2", and "Surface Pro 3", the model sold before July 15, 2015 is subject to recall It is supposed to be.

It was released in November 2015Surface Pro 4It will be out of scope. At the same time, Surface models that do not have "Pro" are expected to be excluded.

According to a statement to be announced by Microsoft, there is a tendency to heat when the power supply cable is strong or repeatedly folded or it gets wrapped strongly, in some cases there is a danger of developing into a fire It is said that there is. A Microsoft spokesperson said about this matter, "Due to damage caused by putting the AC power cord in excessively strongly rolled, twisted, pinched, etc. over a long period of time, only a small portion of Surface Pro users I was informed that there was a problem related to the AC power cable from the person.Microsoft is planning to promptly announce the method details on how the user obtains the replacement item free of charge ", Mail to Channelnomics.eu I am replying.

For users who wish to be recalled and wish to exchange, recall will be accepted at the special site. Also, it is likely to be recommended to safely dispose of the targeted products according to the local disposal rules or for recycling.

It is unknown at this point about what kind of correspondence is taken in Japan regarding this matter, but since it is considered that some response will be announced on Friday, January 22nd, Surface Pro users will announce It seems to be better to pay attention. If you register your product from the following page, you may be able to contact you by e-mail.

Register Microsoft Surface product | product registration
https://www.microsoft.com/surface/ja-jp/support/register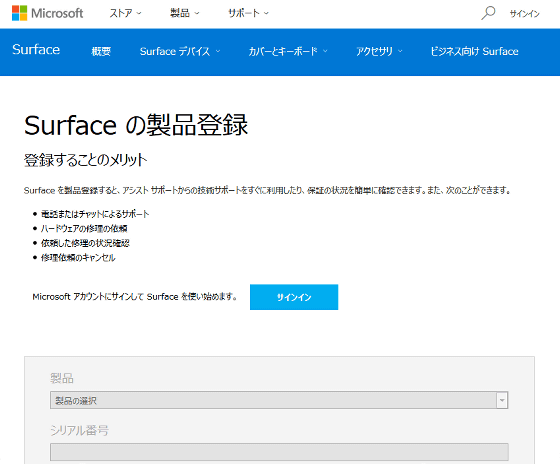 · Additional notes January 22, 2016 10:31
"Surface Pro", "Surface Pro 2", "Surface Pro 3 before March 15, 2015" purchased by Microsoft in the United States and Canada, and "Surface Pro" purchased outside the United States and Canada before July 2015 Surface Pro 2 "" Surface Pro 3 "power cable recallFormally announcedDid. in Japan"Surface Pro"Microsoft Surface Pro 2"Microsoft Surface Pro 3 with the old type AC power cord included"Will be covered.

Surface Pro AC Power Cord Voluntary Exchange Program - Surface Japan Blog - Site Home - TechNet Blogs
http://blogs.technet.com/b/microsoft_surface/archive/2016/01/21/surface-pro-ac.aspx

As reported, it turned out that a strong twist or scratch of the power cable causes overheating. Please note that only "power cable" is subject to recall and "power adapter" is not covered. There is no damage to the power cable or anything, and we will offer one free replacement item. "Microsoft Surface Pro 3 Power Cable Including the Old Type AC Power Cord" will be subject to the same shape as the left side of the following.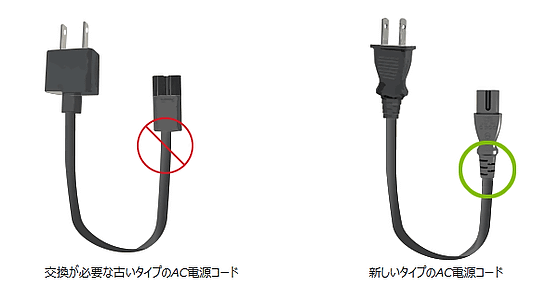 Surface RT "" Surface 2 "" Surface 3 "" Surface Pro 3 purchased after March 15, 2015 "" Surface Pro 4 "" Surface Book "power cables are not recalled . If you have a corresponding product, you can log in to Microsoft account and perform recall procedure from the following page.

Exchange of Microsoft AC power cord for Surface Pro, Surface Pro 2, and specific Surface Pro 3 devices
https://www.microsoft.com/surface/ja-jp/support/warranty-service-and-recovery/powercord