It turned out that it is not necessary to scoop caries, the possibility that the fundamental concept of caries treatment will change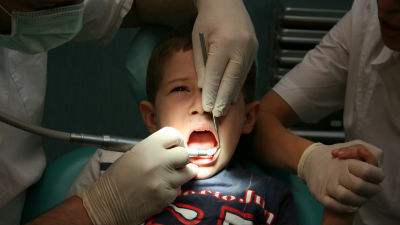 ByFinizio

Speaking of common cavities, "to sharpen decayed toothpicks", but the latest research showed that "there is no necessity to cut tooth decayed" and "no need for stuffing" experimental results have appeared, It is pointed out that there is a possibility that fundamentally change.

"No-drill" dentistry stops tooth decay - new research - The University of Sydney
http://sydney.edu.au/news-opinion/news/2015/12/07/_no-drill_-dentistry-stops-tooth-decay---new-research.html

Goodbye to dental fillings? 'No-drill' techniques can treat tooth decay just as well, study finds - The Washington Post
https://www.washingtonpost.com/news/to-your-health/wp/2015/12/08/goodbye-to-dental-fillings-no-drill-techniques-can-treat-tooth-decay-just-as-well-study-finds/

University of SydneyWendell EvansAssociate Professor 's research team, from the results of experiments over seven years to investigate 1000 patients in total in collaboration with 22 dental institutions, says, "To drill a lot of dental caries or fill it There is no need to do it. "

In the experiments, a group that scrapes decayed patients with conventional drills and fills them, and restricts snacks of sugar-containing confections and drinks with high concentration fluorine coating without scraping with a drill "Oral Care "And a group that adopts a treatment method called" the cavities ".

As a result, 30% to 50% of the decayed tooth of the oral care group which had not been scraped with the drill decreased, and in particular, only the layer with high risk of caries, which requires 2 cavities treatment in one year, It was found that the reduction rate of 80% was higher. In response to this result, Associate Professor Evans says, "There is no need to drill with many dental carcasses in the case of many tooth decay."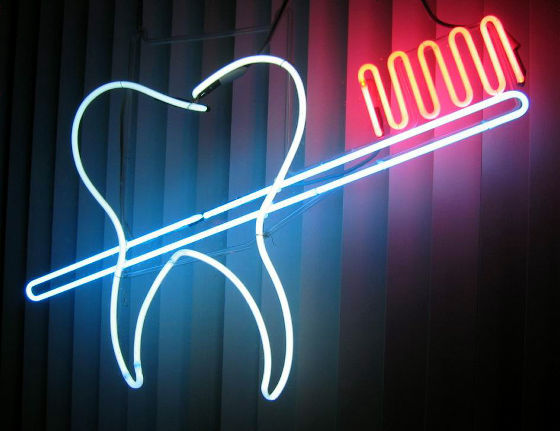 ByGet directly down

Until now, the dental association has established the dogma like a fixed concept that "the rate of advancement of a decayed tooth is extremely fast, it is impossible to slow this progressing speed or to restore a decayed tooth to a healthy state" Therefore, it is said that it is better to scrape decayed teeth at an early stage. However, according to the experimental result of Associate Professor Evans, it seems to be able to draw a conclusion to overturn the theory that oral care is more effective in treating caries than cutting tooth decay.

In the case of a decayed tooth like a big hole, it is too late, and there is no effective way to treat it by conventional drilling. However, it seems that if it is in a relatively small state within a certain period of time after decayed tooth begins to occur, it can be treated with oral care without scraping with a drill.

Associate professor Evans said that research on oral care treatment lasting 50 years saw that the rate of advancement of tooth decay was not always steep but was found to be much slower than it had been thought until then. For example, a decayed tooth takes 4 to 8 years to "invade" from the enamel layer on the outside of the tooth to the inside dentin layer, during which it can be treated without discovering a tooth decay and doing a drill sharpening treatment That's right.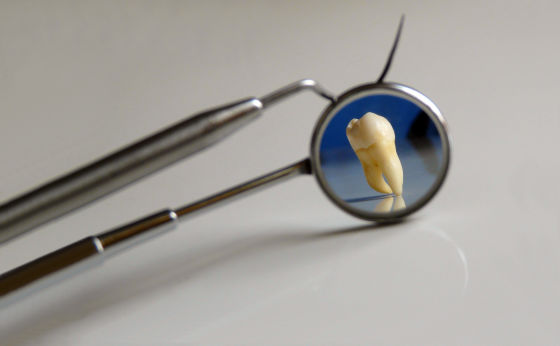 ByPartha S. Sahana

Associate Professor Evans advocates a method called Caries Management System (CMS) as correct oral care. According to this, as a condition for oral care without scarifying tooth decay, "to apply high concentration fluorine coating treatment to early stage caries", "to wear correct tooth brushing method" "snack snacks with sugar and drinks with sugar "To keep refraining from observing the progress of tooth decay", it is said that it is necessary to continue treatment cooperating with a dentist rather than a one-time treatment of killing that it ends with cutting and stuffing.
in Science, Posted by darkhorse_log