Will productivity rise if working hours are reduced?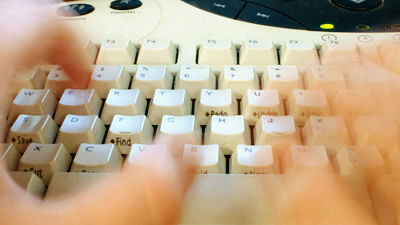 ByChrismetcalfTV

In the future"15 hours of work per week" or "6 months of labor per year"In addition to predicting that it will become,"4 day weekly labor system" is more efficient than "weekday two day system"Another example is also mentioned. Whether such reduction in working hours can increase productivity, The Guardian explains the current state of European countries as an example.

Why working fewer days may Make us more more productive | Guardian Sustainable Business | The Guardian
http://www.theguardian.com/sustainable-business/2015/nov/09/fewer-working-hours-doctors-eu-negotiations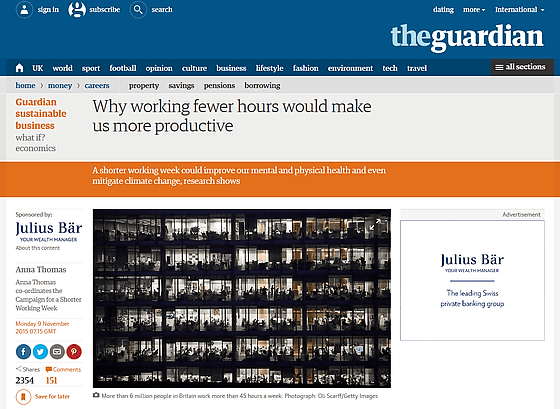 The director of Faculty Of Public Health, a British public health expert organization, points out that long-term labor is a major cause of mental disorders, and in 2015 research, heart attacks such as heart attacks due to labor in 2015 It has been found that the risk of disease increases. If you do not have much time to work, you will have more time to interact with your family, so you can spend more time on hobbies such as going to football matches.

It goes without saying that workers desire less working hours, but for management it may be a difficult problem to reduce working hours. In the UK, more than 6 million people work 45 hours or more per week, while having 1.85 million unemployed. If we can reduce working hours, we can distribute that amount of work hours to unemployed persons and we can release people suffering from overtime work for a long time.

So income is the problem, there are neither former nor children if you can not live with less working hours. According to the Timewise Foundation's efforts to improve the labor situation, only 3% of part time job offers are presented in London, which presents salaries above average. Whether or not a decrease in working hours leads to a decline in the economy is a concern, but for example in the Netherlands and Germany the working hours are 5 to 6 hours less per week from the UK, but the economies of both countries are well developed.

Economic Cooperation and Development OrganizationAccording to the survey, the economically developed countries tend to raise the productivity as fewer hours work. In addition, according to the study by the Center for Economic Policy Research (CEPR), it is known that the decrease in greenhouse gas emissions is a relationship between short working hours and honeymoon, and the merit of reducing working hours, such as environmental problems improvement It is various.

For example, if you try to realize working conditions of Monday to Thursday, 9 to 17 o'clock, there are impossible workplaces such as restaurants and hospitals, but you can deal with improvement of management method. In achieving a reduction in working hours, it is perhaps a cultural factor that constitutes the most obstacle, placing diligence, labor, and faithLutheristicIt is based on self-evaluation that labor ethics and "I work hard and work hard".

In order to reduce working hours, it is necessary to challenge to tackle deep-rooted social and personal norms. In Sweden, attempts are being made to tackle "6 hours of work per day" or "4 day labor system per week,Productivity has increasedIt is said that results have come out. The number of companies that prepare the environment for remote work is also increasing, so it may be related to the atmosphere where you can feel free to work at home.

In addition, these ideas are not new, and in the 1930s economistsJohn Maynard KeynesBy the time we hit the present age, we foreseeed that it is "a 15-hour weekly labor system." Although Keynes' expectation is not hitting yet, the decline in working hours is approaching a feasible time by working properly.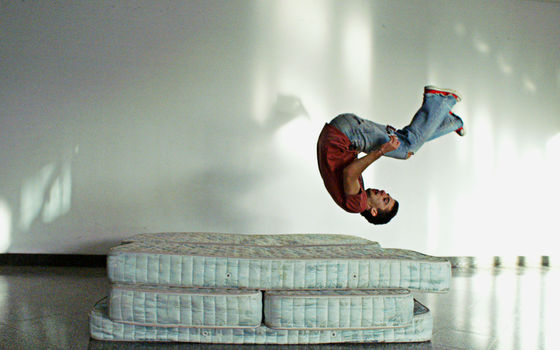 ByZoe J
in Note, Posted by darkhorse_log