What is Twitter's approach to investing in headphone makers?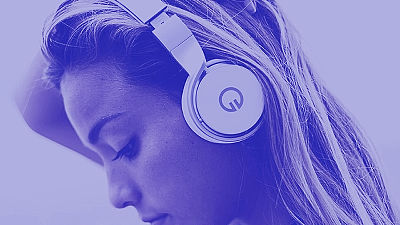 Re / code reports that Twitter invested in headphone maker Muzik. Although the amount of the investment etc. are not disclosed, it is making a mockery by Twitter investing in a field different from the main business.

Twitter Invests in Muzik Connected Headphone Company | Re / code
http://recode.net/2016/01/04/twitter-invests-in-muzik-a-high-end-headphone-startup/

Twitter Invests in Headphone Maker Musik - Fortune
http://fortune.com/2016/01/04/twitter-headphones/

Re / code reported that investment in Muzik by Twitter was revealed at CES 2016 venue to be held in Las Vegas, USA. Muzik uses it with smartphones etc.Connecting Headphones(Connected headphone) ", and as of January 2016 it does not have products actually released yet.

This investment, Apple is headphone manufacturer'sAcquired "Beats" for about 300 billion yenIt is fundamentally different from what you did, and Twitter is in a state of being one of the partners to invest in Muzik to the last. Nonetheless, it is the first time for Twitter to invest in companies that develop hardware called headphones.

Muzik is a company that develops wireless headphones used by connecting with smartphones and others. Capacitive type touch panel is mounted on the side part of the headphone main body, and we develop "connecting headphone" which can control music playing by swiping with fingers. In addition, it is said that development is being promoted as a high-end product made by sticking to the sound quality.

Muzik Convertible | Muzik Official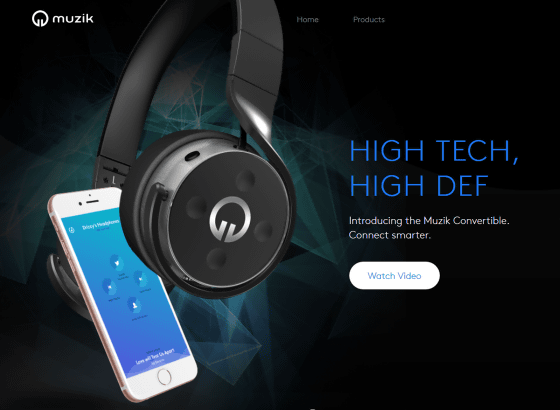 Buttons for control can also be used as buttons for sharing to SNS. It seems that it seems possible to post the music he is listening to on SNS such as Twitter, and it is planned that a demonstration of how to actually share it will be held at the CES venue. However, since it is now possible to post to SNS even with music distribution service applications such as Spotify and Apple Music, or a smartphone genuine music application, it is not possible to estimate how much functionality unique to Muzik's headphones will be evaluated There are circumstances in which it must be clear.

Mr. Jason Hardi, CEO of Muzik, is promoting the development of products focusing on these functions, and he is continuing its efforts towards the launch in early 2016. Twitter is said to be exploring how to engage with music. The reason is that many of the accounts that have won many followers on Twitter are from musicians.

Twitter is seen as earning a lot of revenue from advertising revenue, which is greatly influenced by the number of users. However, in February 2015Large brake to increase the number of usersIt is also reported that it is underway, and it seems that it is a big task to build a stable earnings structure. Whether this investment will lead directly to income or increase added value as a service as a whole is unknown at the moment, but it is certainly an interesting movement showing the movement to the hardware industry It seems to be.

Muzik's headphones "Muzik Convertible" will be released for $ 299 (about 36,000 yen) in May 2016. Also, as early as the summer of 2016, it is planned to release the earphone type "Muzik Sport" at 199 dollars (about 24,000 yen), after which both companies plan to send products that have introduced both technologies It is a pattern that is becoming.