【GIGAZINE Private Limited】 Movie "Creed" Movie Trailer Rocky Trains a Best Friend's Son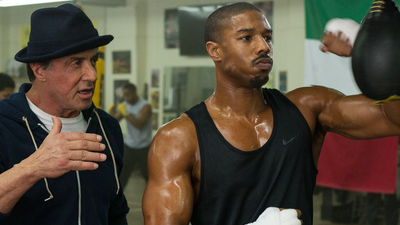 A movie being released from Wednesday, December 23Man who succeeds Creed Champ"Although not shown in the title, it is a work that draws on the flow of the movie" Rocky "series starring Sylvester Stallone, as it is featured in trailers and the like. This time, I was in charge of Rocky role by dubbing this "Rocky" seriesMichio HazamaA web-only trailer with narration by Mr. Miya was released. There are two kinds of trailers, "Narrative" is limited to GIGAZINE. In addition, I will also publish the interview content that I heard about Mr. Hashima who played "Rocky" etc.

December 23, 2015 National road show! Movie "Man who succeeds Creed Champ"
http://wwws.warnerbros.co.jp/creed/index.html

In this limited video, Mr. Hagamasa talks about the work from Rocky's point of view.

"Man who succeeds Creed Champ" WEB limited video (talk story) - YouTube


"The latest movie waiting to be played, Rocky's latest work is finally released," said Mr. Hagisama.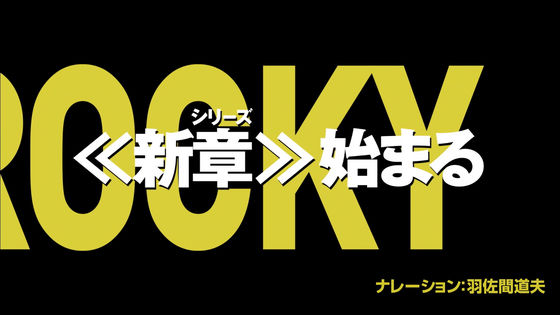 The picture starts from where Adonis Creed visits Rocky.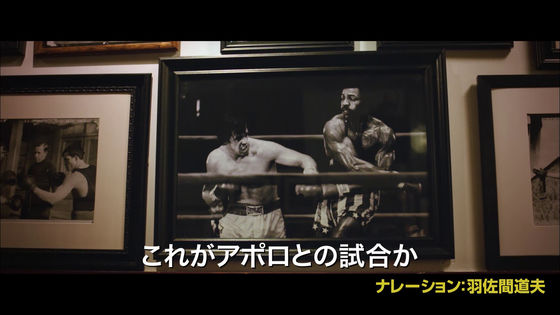 Against Rocky asking "What about you?"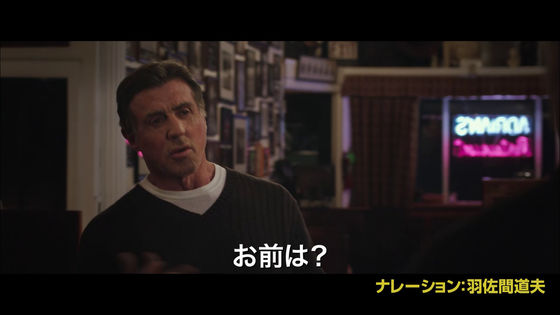 "Apollo's son", Adonis cites the name of a rival. Um, it is the son of Apollo Creed.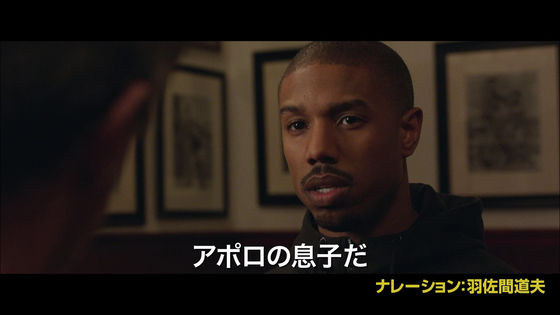 "I never thought that I would coach the son of a late Apollo," he told Mr. Hagisama, who is united with Rocky.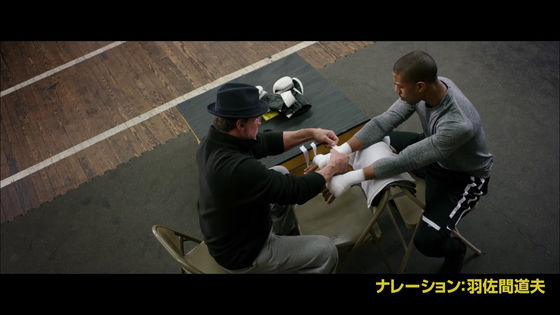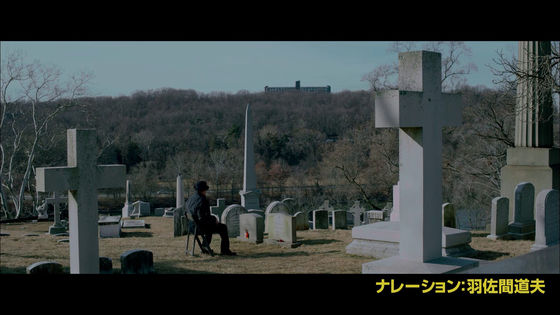 Apollo, like this notice, "struggle" on the ring in the movie "Rocky 4 / Flame of Friendship". But as it was before it was born, Adonis never saw Apollo's figure on the ring.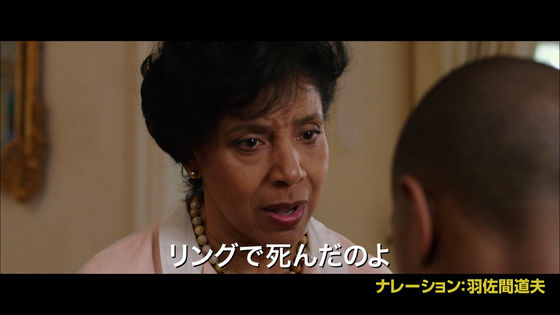 Still, the blood of the inherited "creed" invites Adonis to the ring and Rocky helps it. On the other hand, the opponent also gets harassed as "parents' seven lights".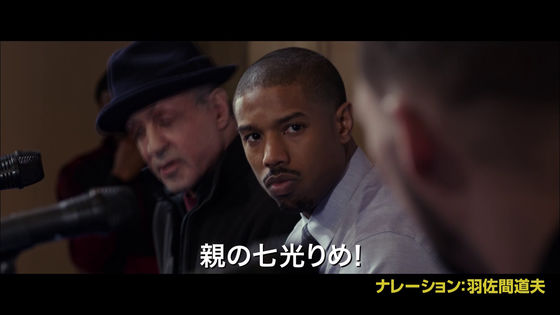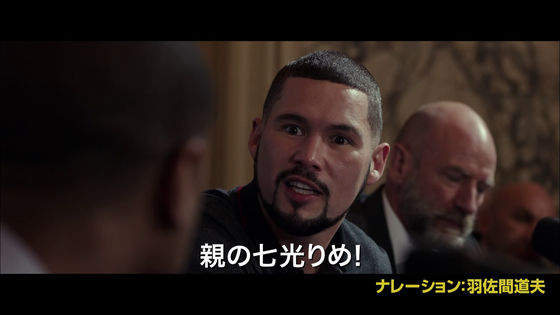 In addition, there is something wrong with Rocky's body ......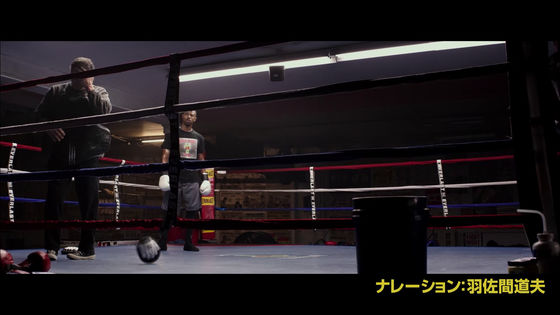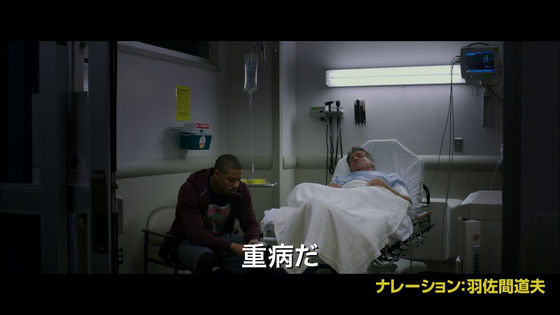 "From Rocky to Creed"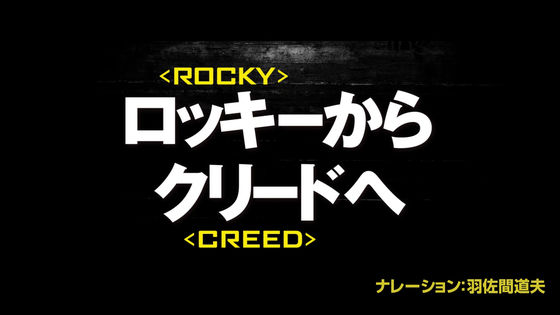 Rocky worrying "What can I do for now?"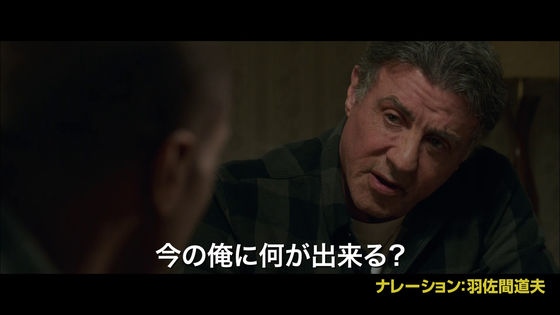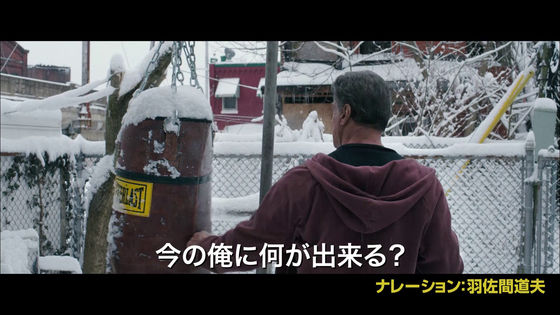 In such Rocky, Adonis says "Let's fight with two people".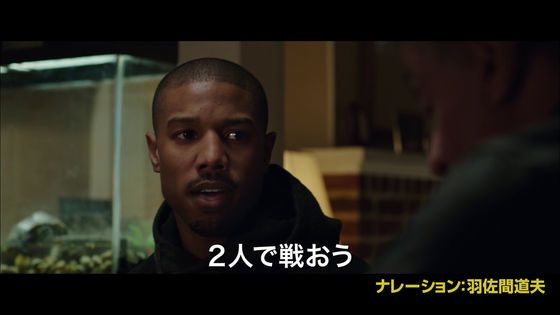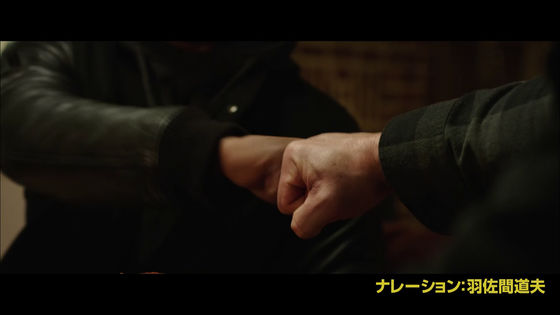 "The soul (Seoul) is inherited"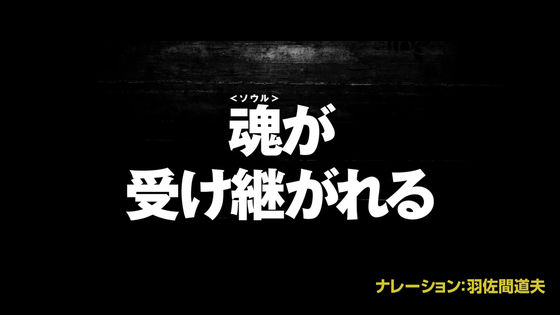 The end of the two fights ...?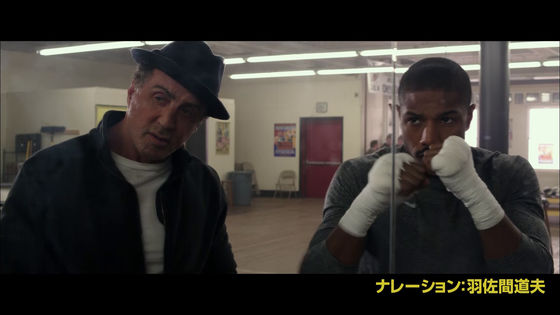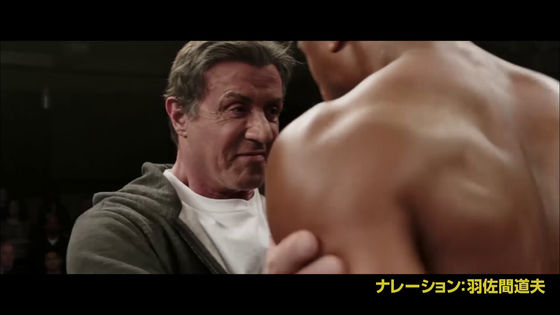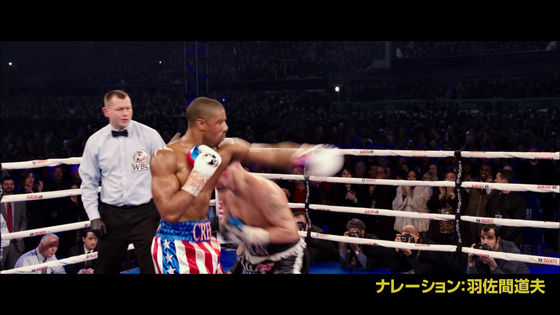 Finally, the scream of "Adrian !!" by Mr. Hashima.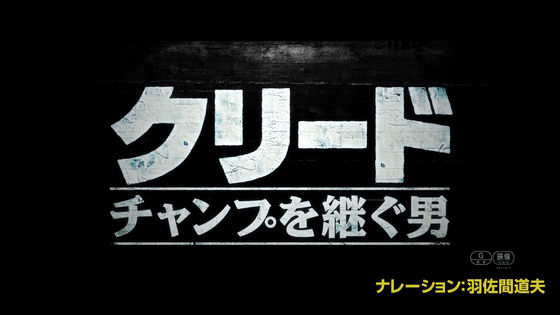 Mr. Hasama is in charge of all dubbed Japanese dubbed "Rocky" series from the first work to the sixth work Rocky the Final. Depending on the VHS version and the broadcasting station, dubbed by Genda Tetsuaki and Sasaki Isao are also done, but only Mr. Hashima dubbed the whole work. Here is an interview about how Mr. Hamasama is supposed to be in charge of dubbing Stallone and how he feels the work itself.

Q:
Please tell me how cool it was to play "Rocky"

Michio Hazama (hereinafter, Feather):
There is a telephone from a producer and saying "I am different from my old role, why do not you try it?" At that time, my role was a lot of light characters such as "Pink Panther". "Well, it's okay to do it on line 2", is not it? And when I received the script I was printing everything (laugh)

Q:
What was your impression when you first saw "Rocky"?

wing:
"Rocky" first work was the most wonderful. This work was made by a commercial director. The process until "Rocky" production is fun. Initially Sylvester · Stallone was not used by anyone. However, there is a movie that happened to be a box office, and I have to fill it up. So "Rocky" became a movie. But the script is wonderful, but I did not plan to make Stallone the leading role. Burt Reynolds is listed in his name. "Production fee also has no screening fee," the producer said, "Then give me a royalty," then Rocky and Stallone became explosive popularity. In the first work, black people sing a soul in downtown of the cold. I remember it wonderfully. I did not expect to be a series that will last for 40 years. I am doing it at all broadcasting stations, and it is still being broadcasted.

Q:
Is there an episode with Sylvester · Stallone?

wing:
Actually, I never thought that I would like to meet him. There is a solid image of Stallone, but at least it is not macho. I am different from going out. It may be better if you do not work with each other. I have made a good sense of responsibility or tone of my voice and I'm trying hard to get him close to him somehow. Although it may be self-satisfactory, I think that it is close to Rocky Balboa if it is now.

Q:
"Rocky" revived as a new series "Creed".

wing:
I was surprised when I heard about the new work. Perhaps it was warming up this project until now. In 2012, Stallone's son passed away. Perhaps my son was a motif and I thought of talking about my life as a parent. I guess they were thinking about various stories.

Q:
What is the appeal of Rocky Balboa?

wing:
I think that Stallone was not aiming to become a star. Losing soul is terrible, I have carried all kinds of destiny handicap, so far. You should not be able to do it unless there is amazing things in your heart. I think there was something like a burning soul. Was not it reflected in the image? That's why his life and Rocky overlap. At first it was not a blessed person but a boyhood who was being bullied. With my own efforts, I tried many hardships and climbed adversity to this point as a spring. Even if it was a Hollywood or an American, it probably became a praise.

Q:
There is a universal theme in the "Rocky" series, right?

wing:
I think that "rocky" is a popular drama in Japan. It is not a philosophically overlooking from the top, but a work that extends hands close to the audience. I have never talked with Stallone, but I am tall, not penetrating and stiff. However, in the movie it is penetrating with a break. There is such a terrible thing. I feel that Stallone is overlapping his life.

Q:
What about the weight of what Rocky has been supporting a lot of people for about 40 years.

wing:
I worked hard for 40 years. With the appearance of "Creed", "Rocky" will remain in movie history. I think that America is a terrible country. I think that there is a wall that absolutely can not be overcome no matter how hard I try. I wonder if this person has penetrated himself. In that sense it is a great person, Rocky.

Q:
What if you would like to send a message to Rocky's best friend Apollo?

wing:
Apollo Creed thought that he was an attractive man from the beginning. There are so many differences between white and black, and blacks are not great. It is amazing to have it appear in such a place. In "Rocky 4 / Flame of Friendship", politicians such as Russia and others are well carried over.

Q:
Sylvester · Stallone is acknowledged to be the Academy Awards Supportive Actor Award nomination this year. Please let me know if there are points to pay attention to the fans.

wing:
I think that the basic plot has not changed. I must attack from the bottom of my heart toward something,Indomitable spiritI think that things like it have been penetrated all the time. Even after 40 years it is not the same idea but the same style, but I insist on what I think. At first it might have been thought that it was a physical faction, but it is a brain fellow, is not Stallone?

The movie "Man who succeeds Creed Champ" is on sale from Wednesday, December 23. Please take a look at the new story that "Rocky" spun.

· Work information
Cast: Sylvester · Stallone, Michael B. Jordan
Director · Screenplay: Ryan · Koogler
Distribution: Warner Bros. Movie
Credit: © 2015 METRO - GOLDWYN - MAYER PICTURES INC. AND WARNER BROS. ENTERTAINMENT INC.