Approximately twice the thickness, cheese lump was eaten with Kua Aina, a rich "thick cutting cheddar cheese burger" for cheese lovers snapped with Dawn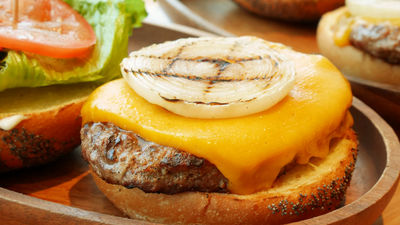 By saying, "Will not you miss a crispy thick rice cake in winter?" By December 9th, the thickness of cheddar cheese is reduced to Kua · Aina about twice the usual "Thick Cutter Cheese Burger"Has appeared. I went to eat at a store at once, but it was becoming an overwhelming cheese feeling that the effect sound "Dawn" seemed to be better than "Tororuri".

»Thick Cutder Cheese Burger Appears ♪ | Topics | KUA`AINA Kua Aina
http://www.kua-aina.com/topics/1751.html

Arrived at Kua Aina.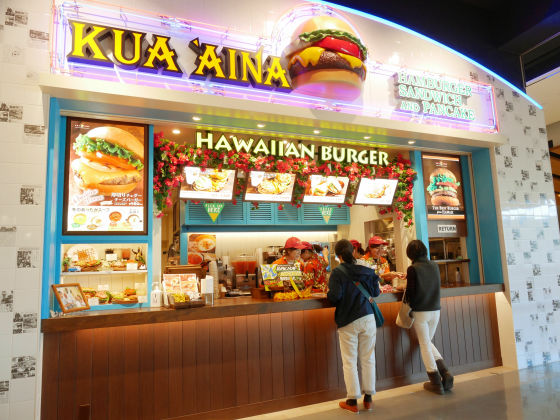 A poster of Cheddar Cheese Burger was listed at the shop front.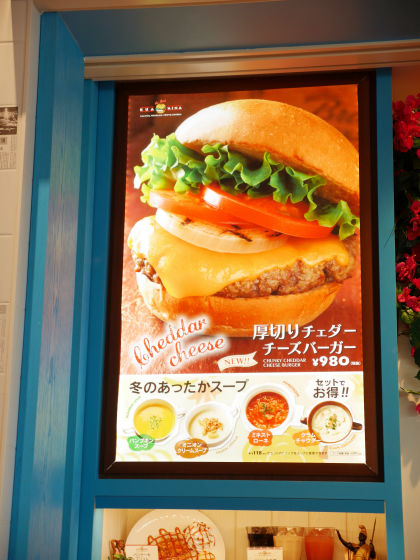 Cooking cheese burgers will start cooking after ordering, so if you wait for about 10 minutes ... ...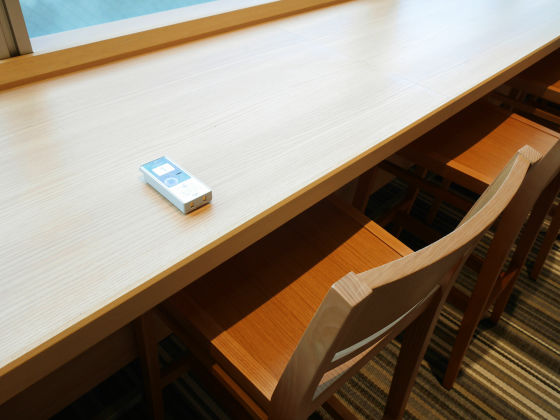 Item arrived. The thick cut cheddar cheese burger on the left and the normal cheddar cheese burger on the right.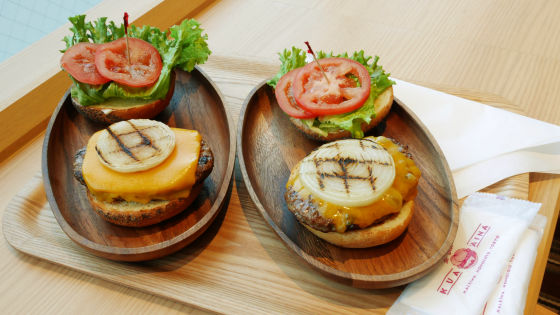 The difference in the amount of cheese is clear from the comparison. Regular cheddar cheeseburger spread melted cheese on patties, thick cut cheddar cheese burger is too thick to melt away and remains in shape.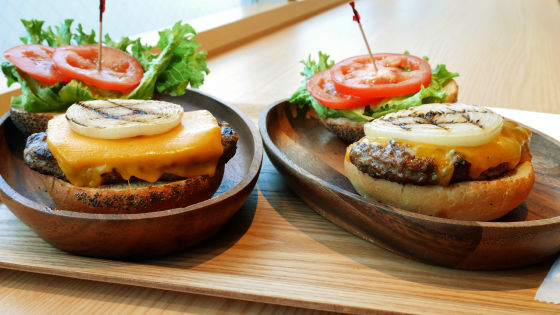 This is a view of a regular cheddar cheese burger from above. Patty looks somewhat transparent.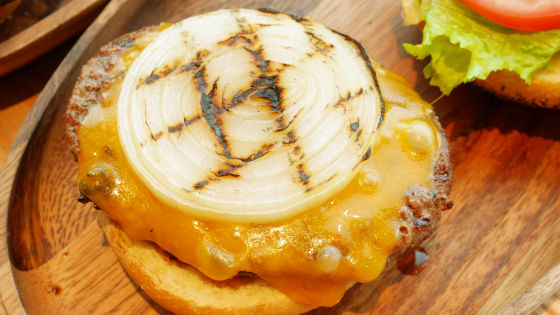 On the other hand, this is a thick cut cheddar cheese burger. It is too thick to see the other side of the cheese at all.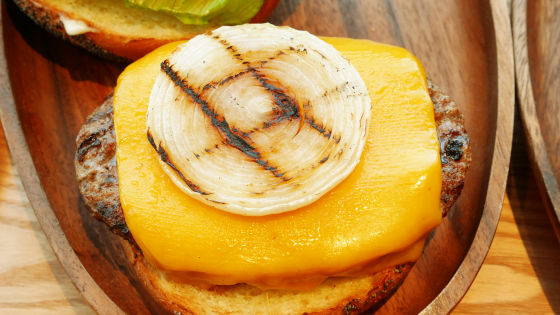 From the side it seemed that the thickness of the cheese was about 5 mm.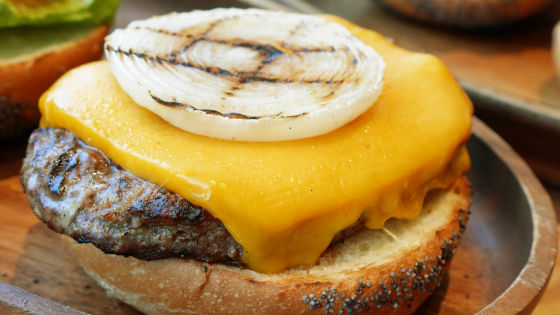 The thickness of the thick cut cheddar cheeseburger compared with the iPhone is about this diameter.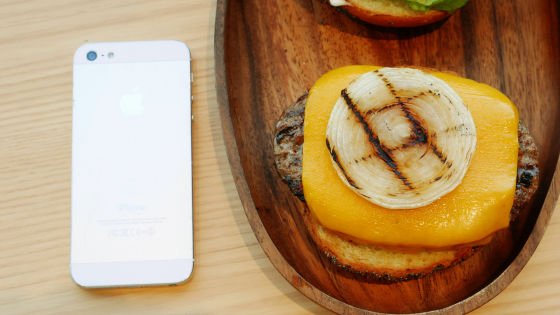 At the time of offering, it is an open sand type, and since tomato · lettuce · buns are united, it is attached to the side ... ...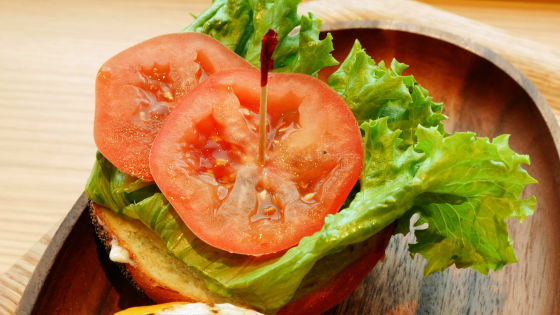 We will integrate it with the sides of grilled onion, cheese, patty and buns.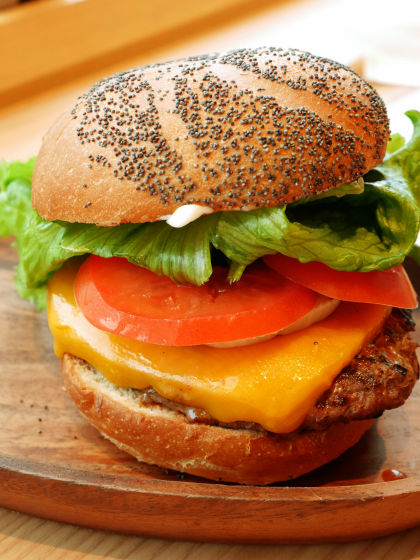 With this, the height is a little smaller than the iPhone 5, it is an amazing volume.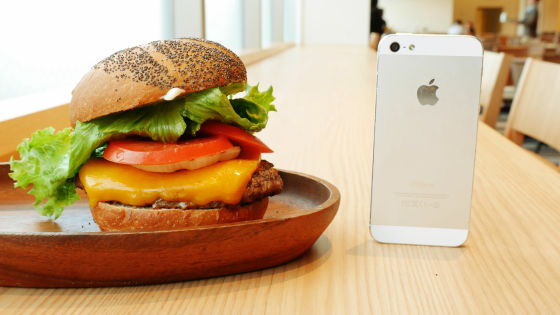 Let's eat the thick cut Cheddar Cheese Burger that used trolley and melted cheese cheese at once.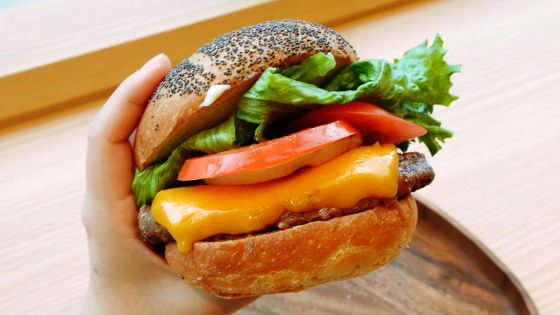 If you try to mush, the patty broth made from charcoal grilled in the mouth, the taste of meat, the smell of charcoal spreads and spreads, followed by a rich cheese that can not be defeated by it. "This is the first burger claimed by cheese ...." It is a surprisingly strong presence, but since the juicy patty and vegetables of sweet and sweet grilled onion do a good job, "Cheese It is not a feeling that just "is floating", you can eat deliciously as a thick cheese burger.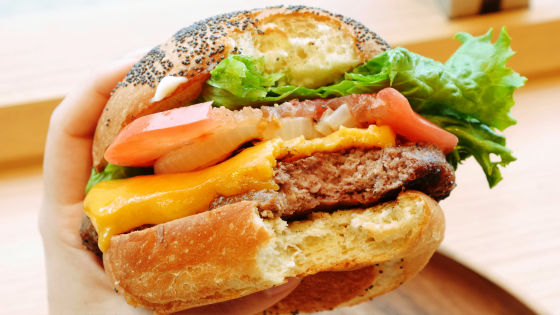 When I tried a normal cheddar cheeseburger, the main character was still patty, and it seems that cheese adds an accent. The price is a thick cut Cheddar Cheese Burger is 1058 yen including tax, Cheddar Cheese Burger is almost the same as 1001 yen including tax, so it can be said that once thick cheddar cheeseburger is a cheese favorite one you should try it.