DoCoMo's broadcast for smartphone "NOTTV" will end the service in June 2016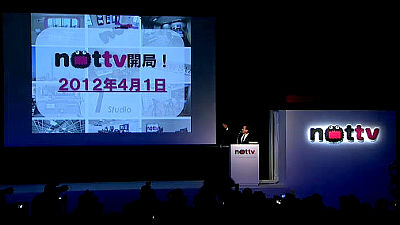 NTT Docomo's smartphone broadcasting service "NOTTV (Nottye)", which began offering services in 2012, was announced to end on Thursday, June 30, 2016.

Press announcement materials: About the termination of "NOTTV" service | News | NTT DoCoMo
https://www.nttdocomo.co.jp/info/news_release/2015/11/27_00.html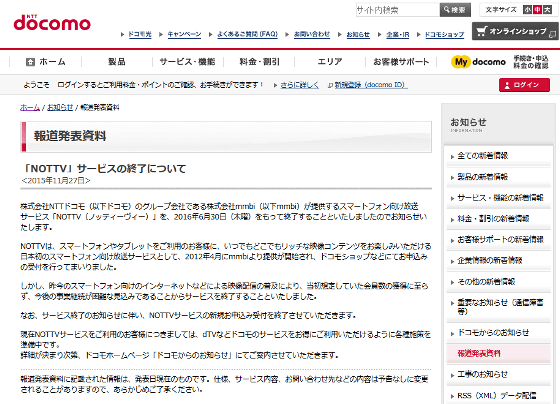 NOTTV was opened as April 1, 2014 as a "broadcast station for absolutely unpunctured smartphones", and it is characterized by no congestion since it is "broadcast" originally used by analog broadcasting which uses the available bandwidth . The program was divided into real-time broadcasting and storage-type broadcasting, and many original programs were broadcast, and the live broadcasting time was as long as 284 hours in a week.

Broadcasting station "NOTTV" for smartphones that never puncture is opened, compatible models also appeared in March - GIGAZINE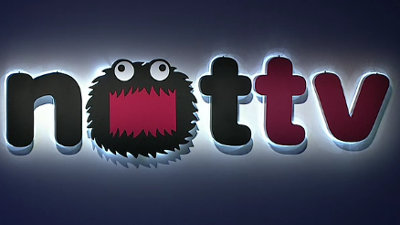 NOTTV
http://www.nottv.jp/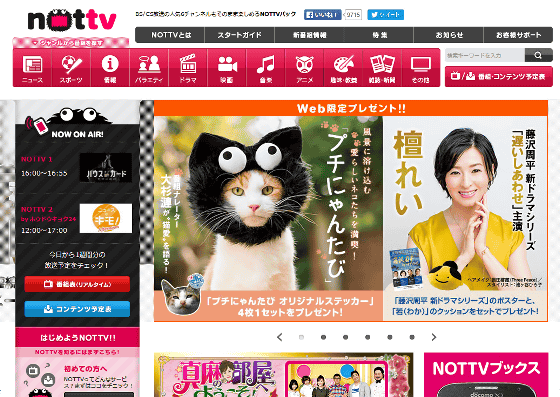 NOTTV has been a problem from the beginning of being "open broadcasting area narrow", "there are very few terminals that can receive" and "few channels". In the operation of mmbi, business slump continued, and in June 2015 it was reported that the net loss was 50.3 billion yen. NOTTV 1 and NOTTV 2, the NOTTV pack which can enjoy all the BS / CS 6 channels can be 635 yen per month, the NOTTV 1 which can enjoy original program etc and the NOTTV 2 which the 24 hour news can be seen are packed NOTTV single 400 yen per month It seems that it was one.

NTT DoCoMo's "Luggage" now has a net loss of 50.3 billion yen, NOTTV again big deficits: J-CAST News
http://www.j-cast.com/2015/06/29238980.html

NTT DoCoMo said that due to the spread of video distribution for the smartphone in recent years, NTT DoCoMo is not expected to acquire the number of members initially anticipated, and it is expected that future business continuity will be difficult .

Those who currently use the NOTTV service, "We are preparing various measures so that we can use DOCOMO services, such as dTV, with great advantage." In addition, due to the notification of the end of the service, acceptance of new applications for NOTTV service has been terminated.
in Note, Posted by logq_fa