Alien: Covenant, the latest alien series by Director Ridley Scott, published in 2017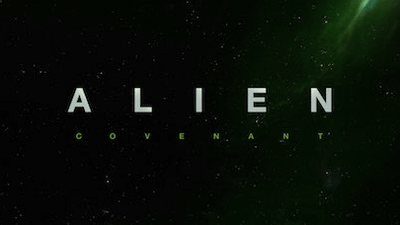 Film director Ridley Scott, known for "Blade Runner" and "Gladiator", follows "Prometheus"It is already clear to take the latest work of the "alien" seriesHowever, it became clear that the title is "Alien: Covenant (alien: covenant)".

Ridley Scott Says 'Alien: Paradise Lost' Will Now Be Call | The Playlist
http://blogs.indiewire.com/theplaylist/ridley-scott-says-alien-paradise-lost-will-be-now-called-alien-covenant-20151113



this is,AFI Film FestivalIt was revealed when I talked with film critic Scott Fondas, and tweets are also being made on Twenty Century FOX official Twitter account.


Ridley Scott returns to direct Alien: Covenant, the next installment in the# AllenFranchise. In theaters 10/6/17.Pic.twitter.com/GGp1axmfTs

- 20th Century Fox (@ 20thcenturyfox)2015, November 16
Regarding the sequel to the movie "Prometheus" released in 2012, Director Ridley Scott in an interview received in September 2015The title is not "Prometheus 2" but "Alien: Paradise Lost (Aliens: Paradise · Lost)"It was revealed.

"Prometheus" did not contain elements of "alien" in the title, but the content was a work depicting the event before the movie "alien" released in 1979, definitely a work of the "alien" series. There will be many fans who were pleased to know that "aliens" will revive in the title again.

However, this title seems to be changed, and in a dialog with Scott Fondas, I revealed that the title of the latest work is "Alien: Covenant". The shooting is scheduled to begin in February 2016. According to the initial information, the disclosure was on May 30, 2017, but according to the 20th century FOX formula, it is expected to be released on June 10, 2017.
in Movie, Posted by logc_nt