Looks like a Garakaish Android 5-based SoftBank & Wyomobile 'Garagho' Summary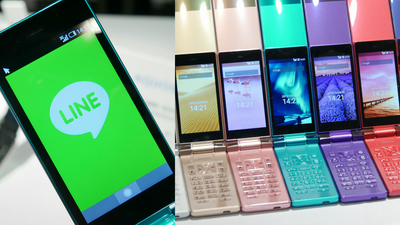 It was held in May 2015Softbank Press ConferenceSo Miyauchi president himself said that "Garage is not necessary," but it is known as "Android equipped"GalahoSoftBank & Wyomobile handling2015-2016 Winter Spring New product / new service presentationI made it clear. Three types of real objects were exhibited at the touch & try after the presentation, so I actually touched what kind of terminal it is.

Arrived at the exhibition booth of Garruho.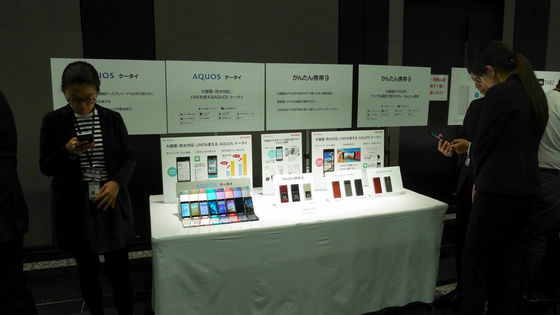 ◆AQUOS mobile phone(Made by Sharp)
AQUOS mobile phones are available in eight colors, white, gold, pink, turquoise, purple, red, navy, black.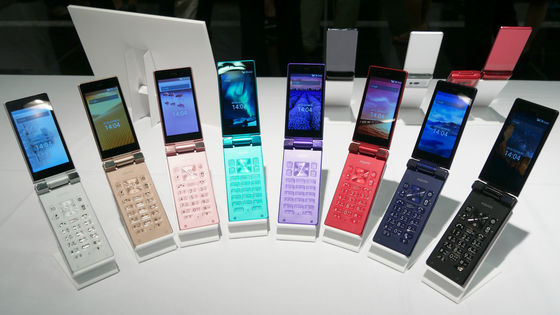 Size is 51 × height 113 × thinness 17.6 mm (at the time of folding). The weight is 124 g.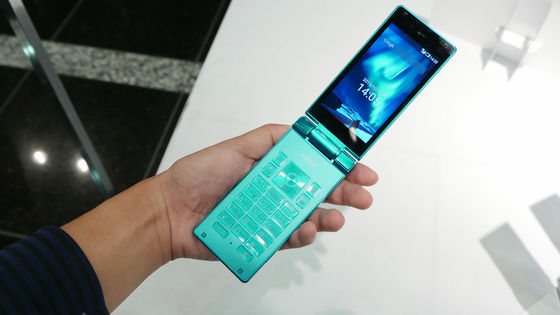 Display is about 3.4 inch qHD (960 × 540).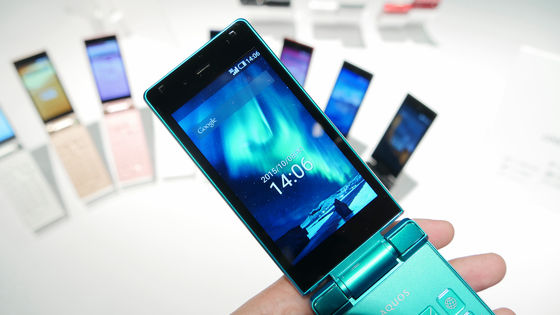 Although it looks completely outdated, it is "Galaho" which adopts Android 5.1.1 for OS.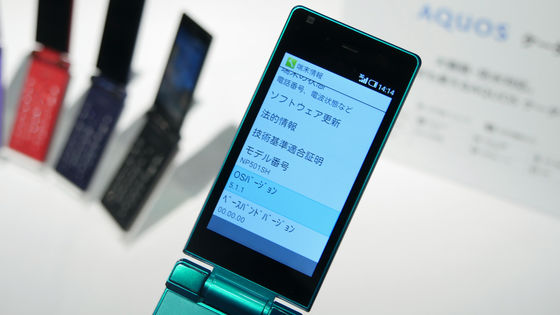 When you press the key, the backlight glows vaguely.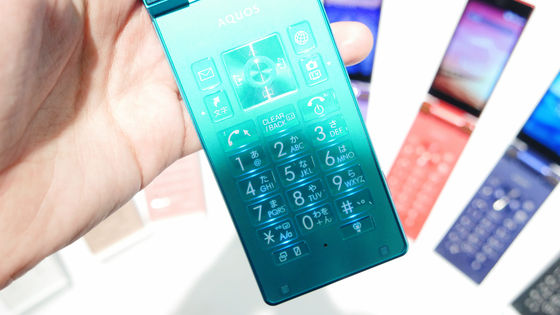 Approximately 0.7 inch organic EL display is mounted on the back, allowing time to be confirmed when folding.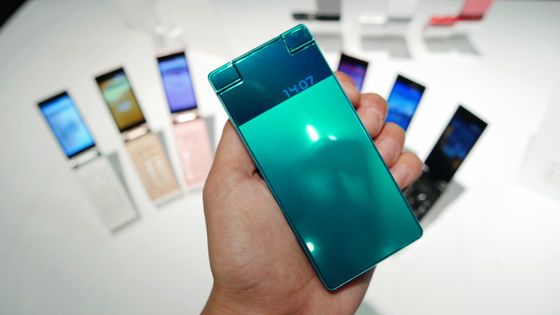 When turned upside down, it has 8 megapixel CMOS camera and sensor for infrared communication.



There is a strap hole on the top.



Micro-USB port on the bottom. Although it is capless, it has waterproofing equivalent to IPX5, IPX7 and dustproof performance equivalent to IP5X.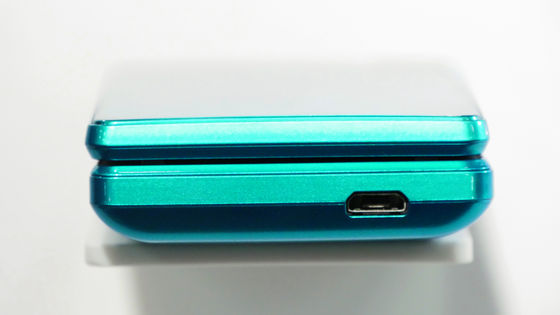 Contact point for the charging cradle on the left side.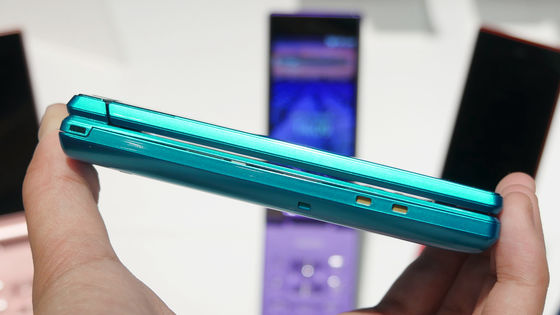 On the right side is a short cut button.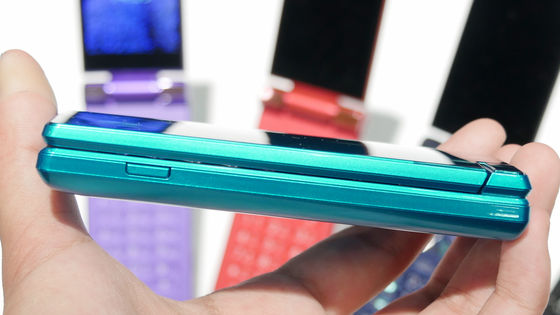 The main menu looks something like this.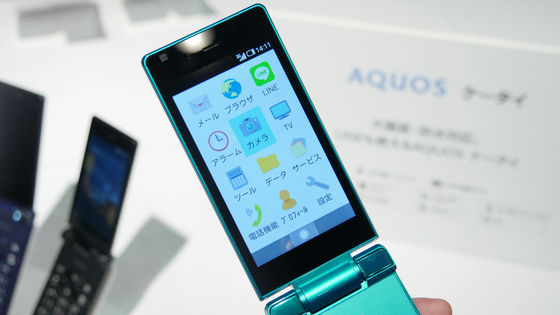 As with Android smartphones, it is also possible to call the list of active applications.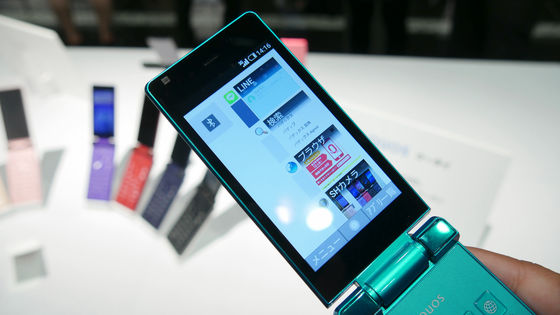 AQUOS mobile phone is equipped with the LINE application as standard.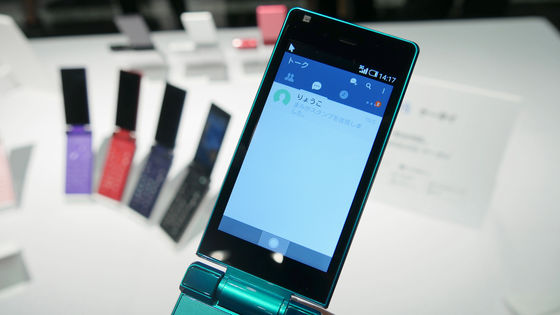 The talk screen is almost the same as the application for smartphones, and the stamp can also be used.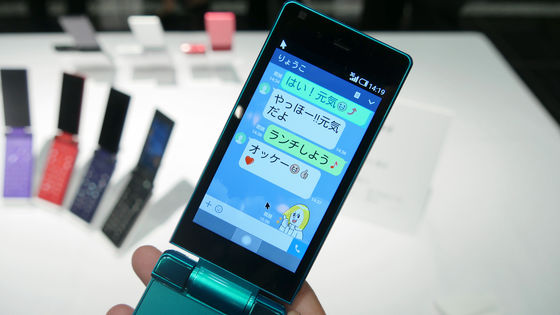 Also, with the touchpad built in the key part, you can move around the mouse cursor by tracing your finger over the keyboard while LINE or browser is running. Of course, you can also operate with buttons as well as with Garaka.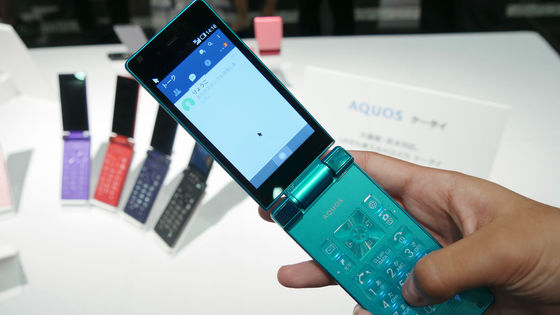 Other specifications are as follows.

Communication speed (3 G): Downlink maximum 21 Mbps, Upstream maximum 5.7 Mbps
Continuous talk time:About 660 minutes (W-CDMA network) / about 410 minutes (GSM network)
Continuous standby time:About 630 hours (W-CDMA network) / about 530 hours (GSM network)
Battery capacity: 1410 mAh
External memory: MicroSD card slot (maximum 32 GB)
Other: Quad-core (1.1 GHz) CPU installed, Bluetooth 4.1, 1 segment, infrared communication, world-ready mobile, GPS, HD Voice (3G) compatible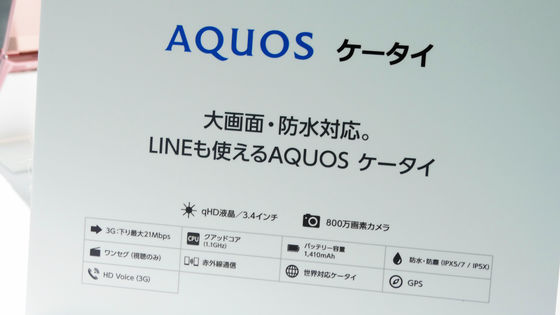 The three colors red, white and blackAlso from WyomobileIt is due to appear. Softbank is released in late November 2015, and Wyomobile is in late December 2015.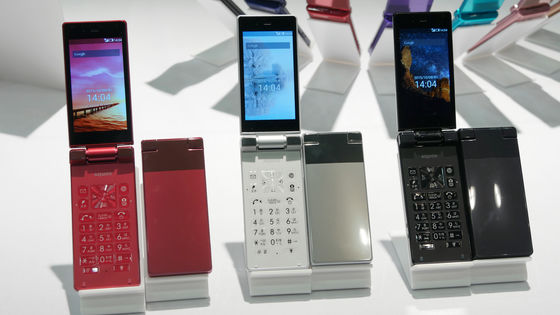 ◆DIGNO mobile(Made by Kyocera)
DIGNO mobile phones were exhibiting mock machines under development as reference exhibits.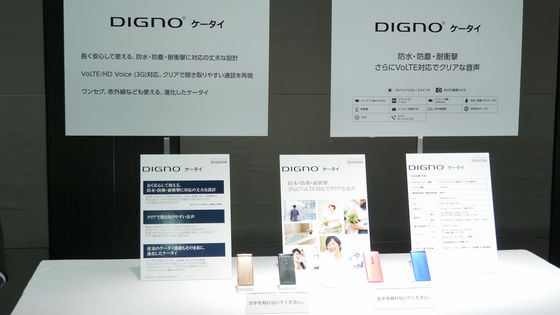 It is "evolved mobile" which plus the function of smartphone, such as LTE support and LINE application loading, as it is with conventional Garakase functions such as 1 Seg and infrared communication.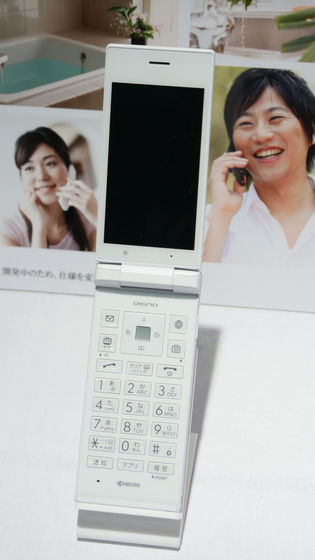 The color is five colors of copper, black, white, red, blue.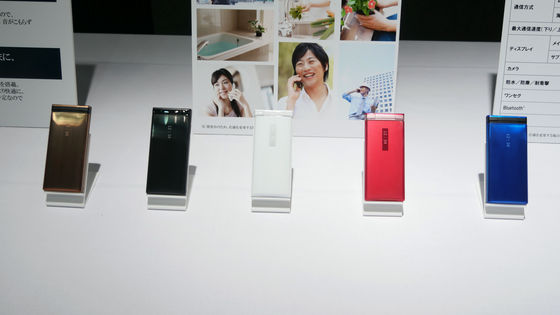 Detailed specifications are as follows.

size:Horizontal 51 × height 114 × thinness 18.2 mm
weight:130 g
CPU:MSM 8909 1.1 GHz
memory:RAM 1 GB, ROM 8 GB
External memory:MicroSD (up to 32 GB compatible)
communication speed:Maximum downlink 150 Mbps, Upstream maximum 50 Mbps
Main display:About 3.4 inch FWVGA (854 × 480) TFT liquid crystal
Sub display:About 0.9 inch (36 × 128) organic EL
camera:8 million pixel CMOS
Others:Waterproof (IPX 5 / IPX 8), dustproof (IP 5 X), shock resistant (MIL compliant), 1 seg, Bluetooth 4.1, infrared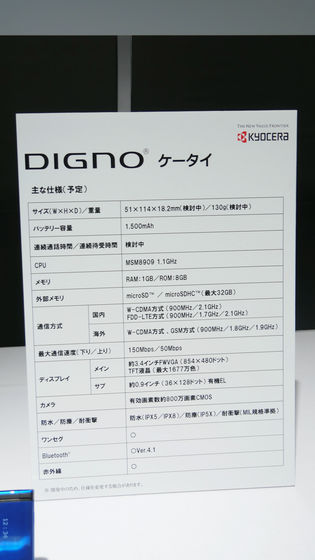 DIGNO mobile phones will be released in mid-March 2016, with the same color variationWyomobile alsoWe announce handling.

◆Easy Mobile 9(Made by Sharp)
Easy mobile phone 9 is available in three colors of wine red, navy, platinum silver.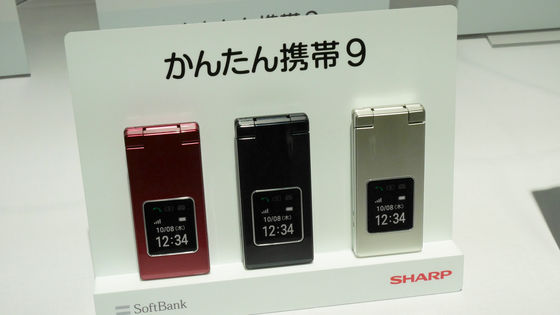 The display adopts about 3.4 inches 960 × 540 (qHD) TFT liquid crystal. "Deca character" with high visibility, "Easy and also buttons" etc. that can call frequently used contacts with one touch are carried.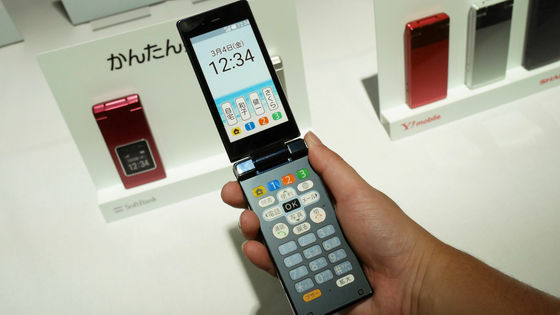 Easy buttons and numeric keys are easy to operate, and the letters on the buttons are also written larger.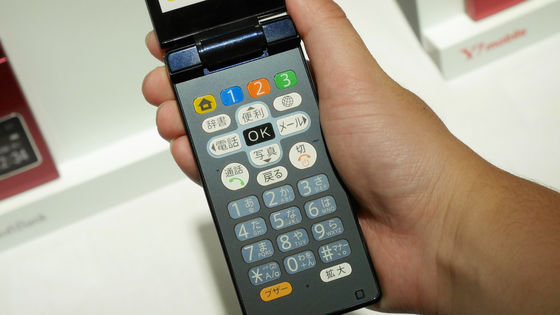 Even in the folded state, you can check the time, incoming call etc on the sub display of about 1.3 inches.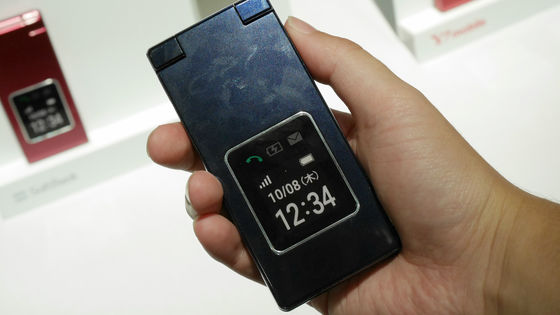 On the back is equipped with 8 megapixel CMOS camera.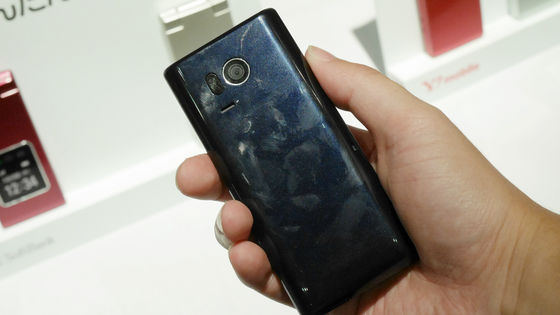 There is a strap hole on the top.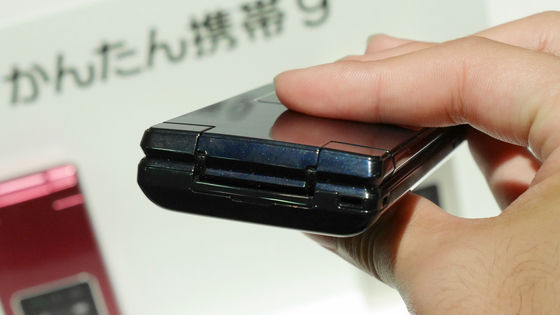 Micro - USB port for charging on the bottom.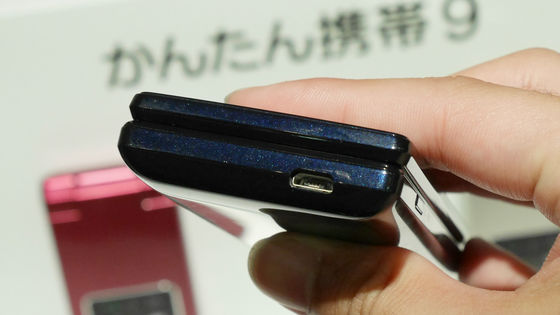 Contact points for the charger are visible on the left side.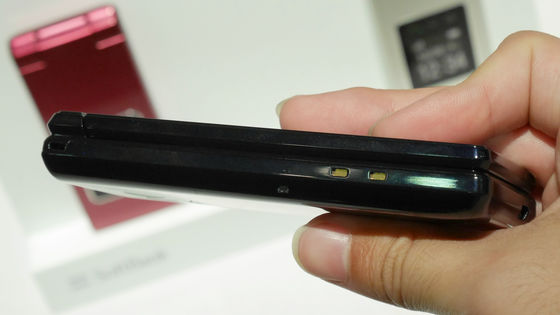 One shortcut button is mounted on the right side.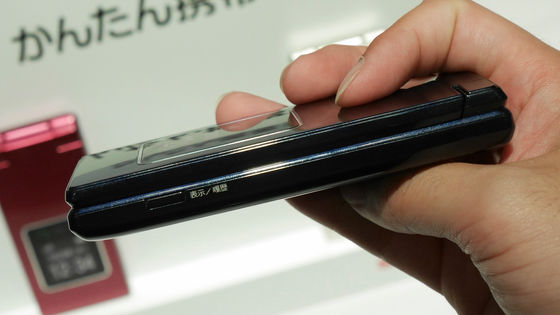 In addition to being compatible with VoLTE and HD Voice (3G), it is said that clear calls are realized by switching to "tuning talk" function of acoustic tuning which raises high frequency range.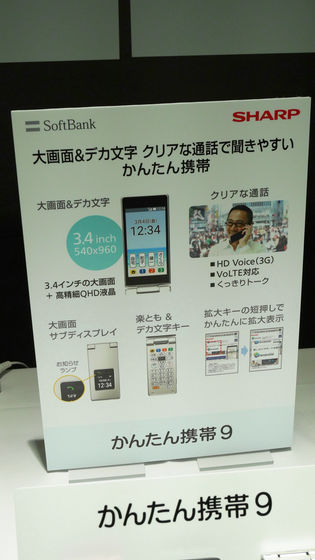 Other specs are as follows.
size:Horizontal 51 × height 113 × thinness 17.6 mm
weight:TBD
Others:Waterproof (equivalent to IPX 5, IPX 7), dustproof (equivalent to IP 5 X), microSD card slot installed (up to 32 GB)

Easy Mobile 9 will be released from SOFTBANK in early March 2016.