Y! Mobile's new PHS haste photo review with waterproof / dustproof function and one month standby waiting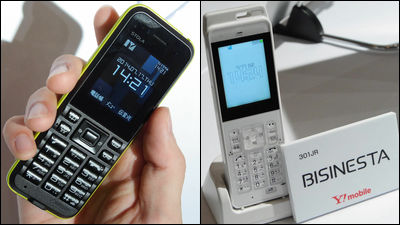 Such as 'Super even with a supermarket' where domestic calls are fixed with anyone,Y! Mobile (Wy Mobile) providing an easy-to-understand price planBut,"STOLA"When"BISINESTAWe announced two new PHSs.

Overview of STOLA (Stra) 301 KC (Kyocera) | 2014 | Press Release |
http://www.ymobile.jp/corporate/press/2014/071702_04.html

BISINESTA (Business Tata) 301JR (Japan Radio) Overview | 2014 | Press Release |
http://www.ymobile.jp/corporate/press/2014/071702_05.html

The exhibition booth of STOLA 301KC looks something like this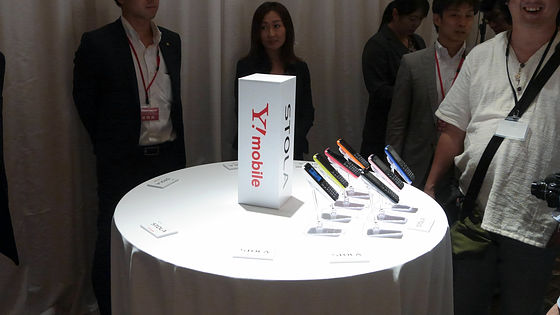 STOLA is developed in two colors, black and white, you can replace the optional rear cover.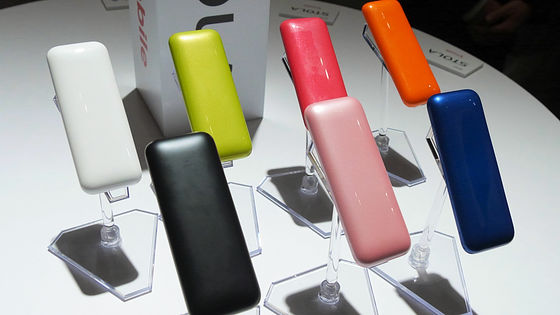 With this feeling like this when you actually pick it up, the rounded round form is familiar to your hand well. The size is 11.8 cm high and weighs just 75 grams.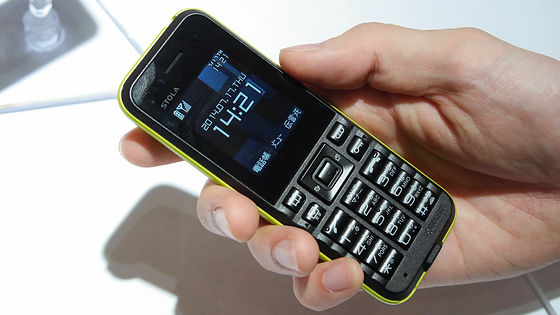 A strap hole on the top.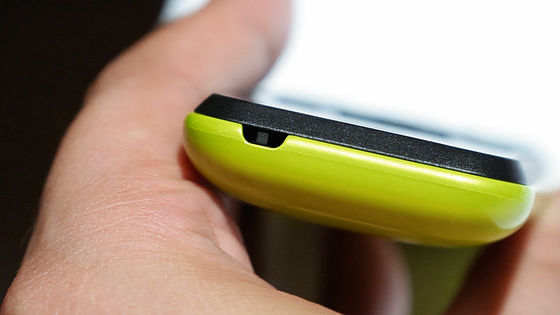 MicroUSB port for charging on the bottom.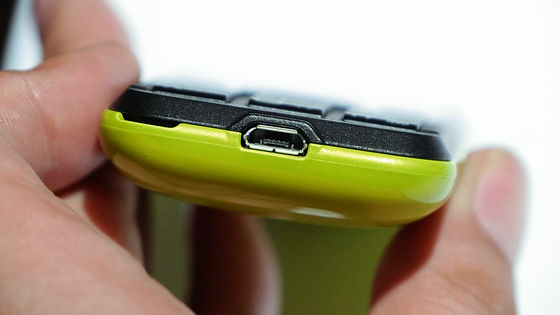 There are no buttons or terminals, especially on the left and right sides.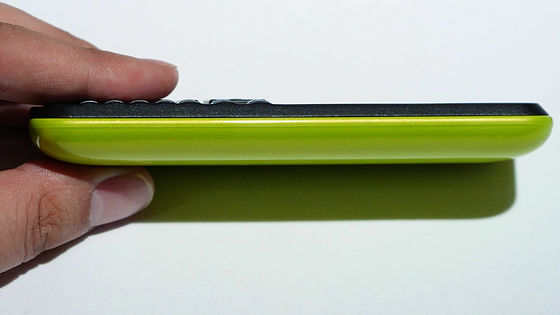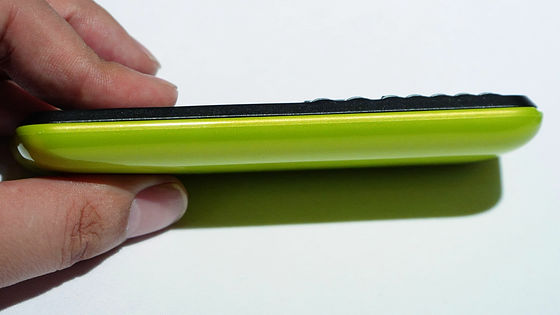 STOLA is equipped with a low-power, high-capacity battery capable of continuous standby for more than a month, and can be used for about a week with one full charge.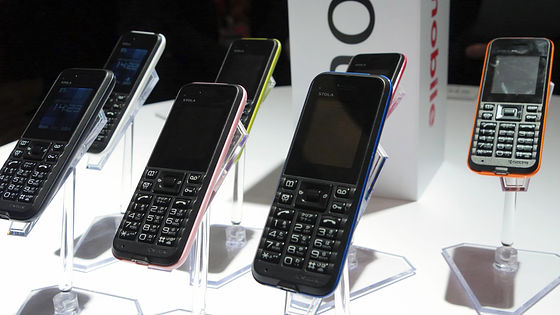 STOLA will be released on Friday, August 1, 2014.

This is BISINESTA 301 JR which is a PHS made by Nippon Radio.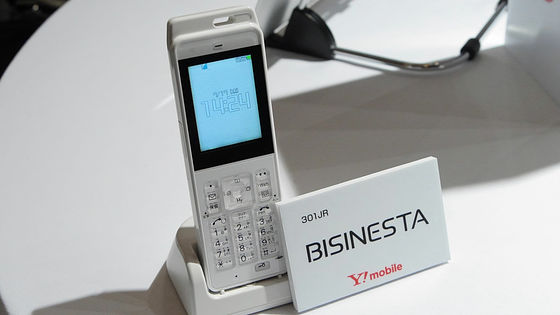 The terminal is like this, it has waterproofing and dustproofing functions and can be used with confidence in dusty environments such as workplaces and construction sites where water exposure is a concern.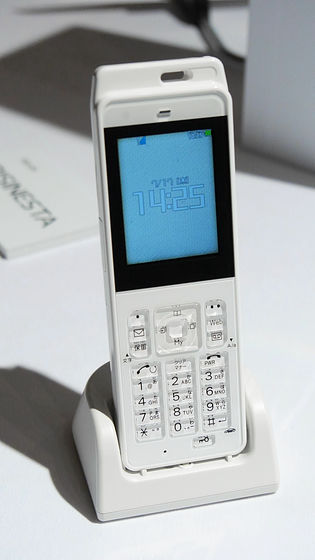 With a hand like this, the weight of 13.5 cm in height is about 94 grams.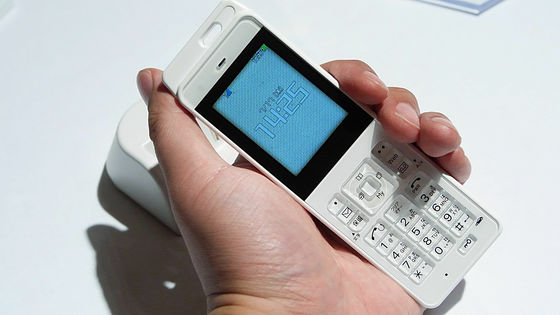 There is an antenna on the top.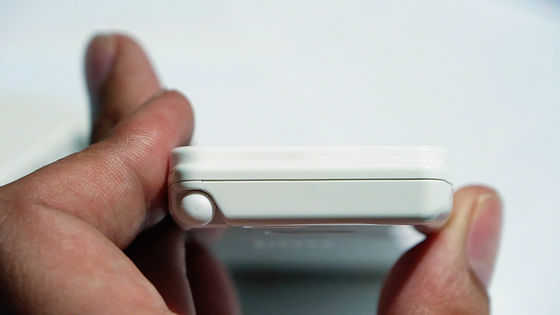 Bottom side.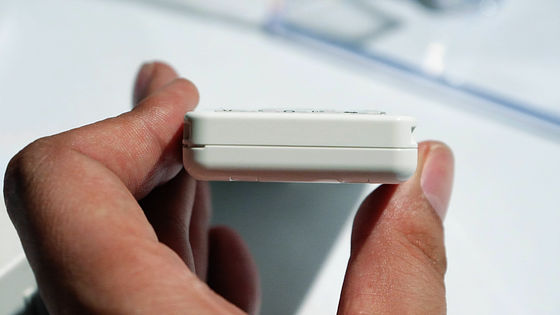 Speaker on the back.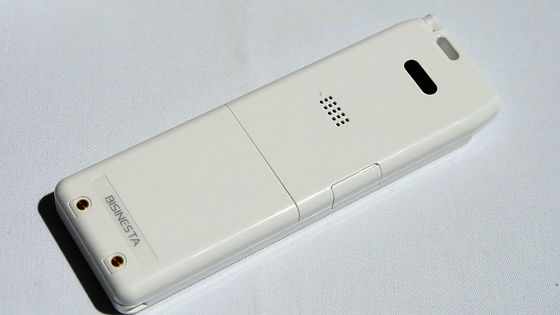 MicroUSB port for charging on the left side.



There is nothing on the right side.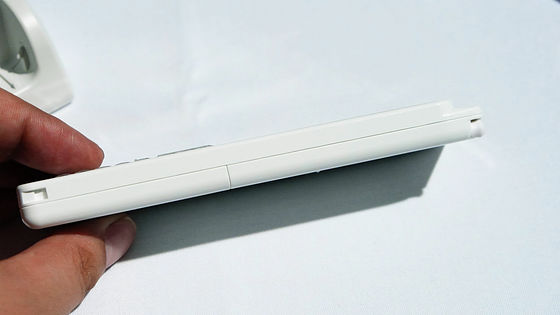 The key part looks something like this.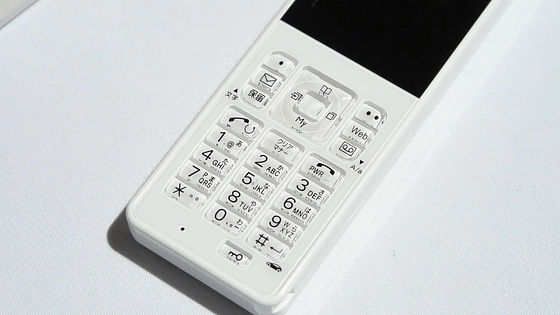 BISINESTA is scheduled to be released on Friday, August 1, 2014.