NTT docomo 2015-2016 Winter Spring New Product / New Service Presentation Summary "Nexus 5X" and World's First 4K Display "Xperia Z5 Premium" Appears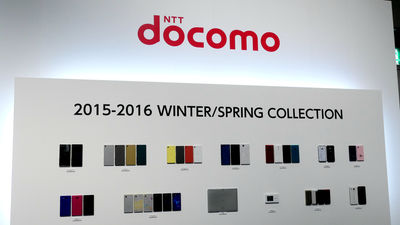 From Wednesday, September 30, 2015 NTT DoCoMo's "2015-2016 Winter Spring New Product / New Service PresentationWill be held. On September 25, 2015 "IPhone 6s / 6s PlusSales started, and on 30th of the same month, Google's latest smartphone "Nexus 5X / 6PAlthough the terminal released from NTT DoCoMo is also attractive full-length husband, this time in fact it updates the new model and new service from the actual site in real time though it is announced. Every time you update the article, GIGAZINE officialTwitter·Facebook·Google+I will notify you by account, so if you keep following up I know the latest situation as soon as possible.

2015-2016 Winter Spring New Products / New Service Presentation | NTT DoCoMo
https://www.nttdocomo.co.jp/2015_winter_feature/index.html?icid=CRP_TOP_mainPR_2015_winter_feature

NTT DoCoMo 's 2015 - 2016 Winter Spring The venue where new products and new service launch is held is here.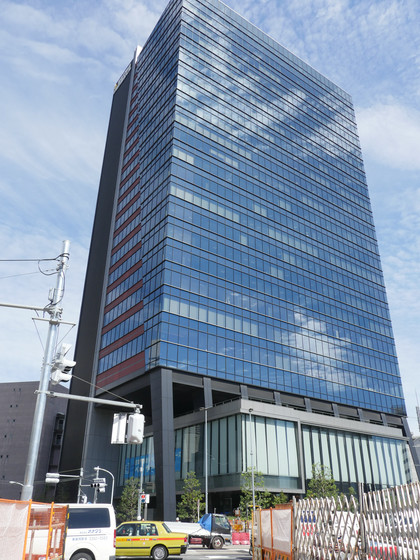 The venue is here.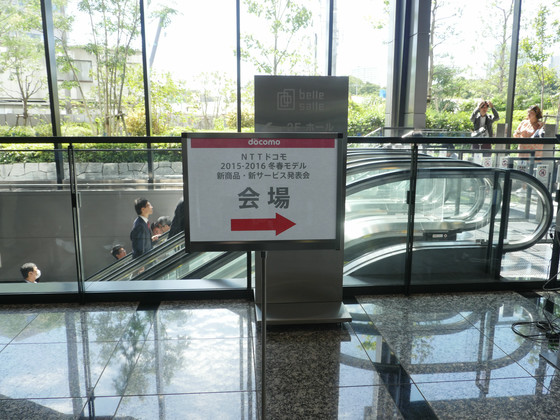 People already slurry.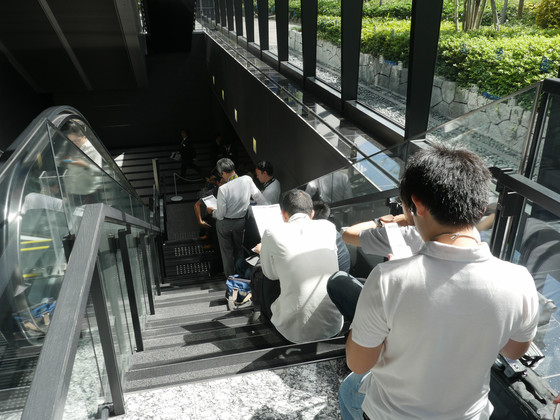 The situation inside the hall is like this.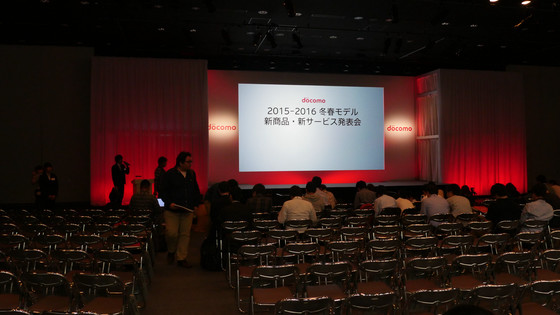 The relay also started about 15 minutes before the beginning of the presentation.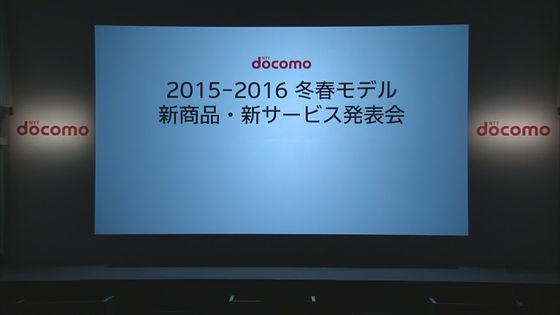 Kaoru Kato president appeared.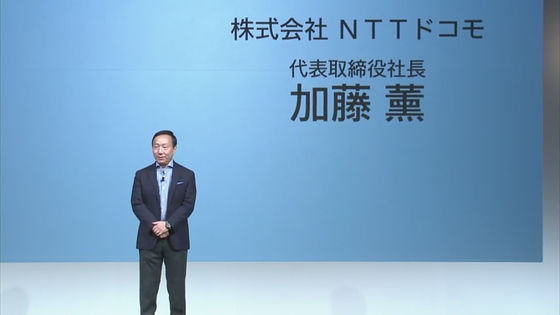 In April NTT DoCoMo launched a new slogan, "Someday, to become obvious." Today I will introduce new services that will become "commonplace" someday in the future.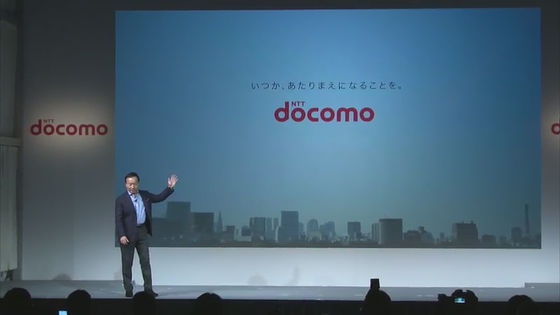 Today's announcement flow is "new product" "new service" "+ d relation" feeling.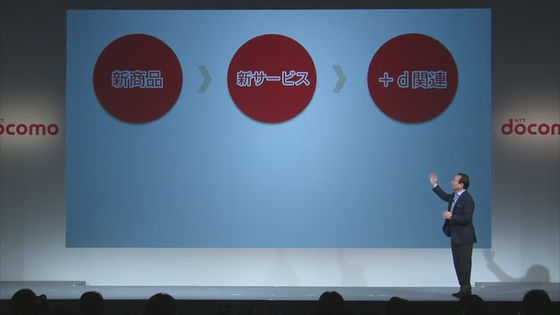 One of the current trends today is "new product", 4K TV appeared.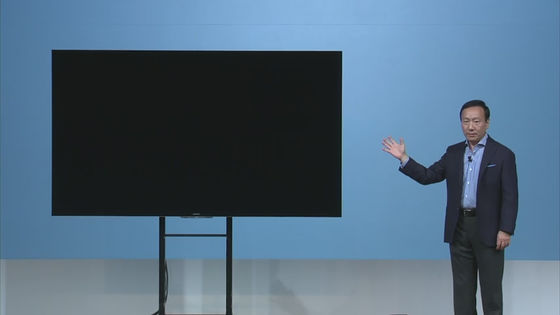 A beautiful picture of 4K will flow.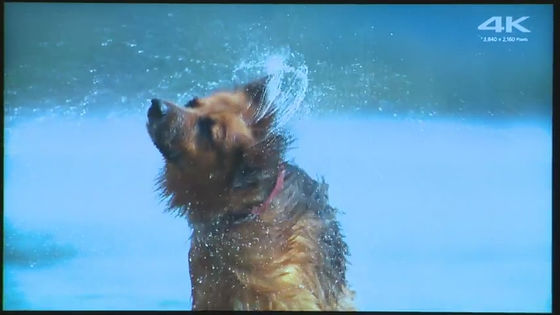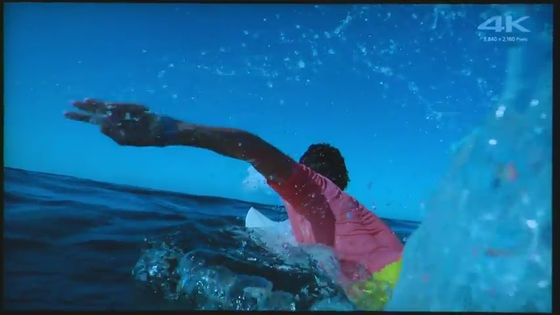 Speaking of 4K, what was on TV, as seen on smartphones.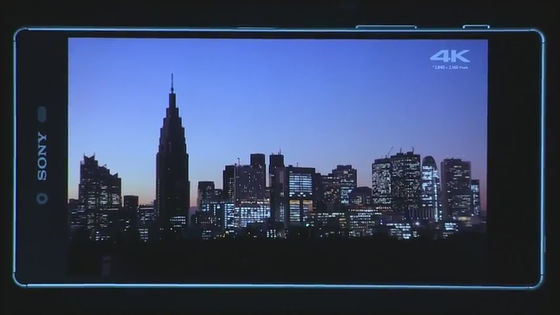 President Kato took out the smartphone. It is "Xperia Z5 Premium" equipped with the world's first 4K display.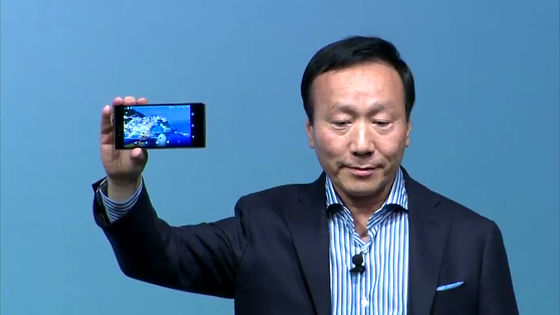 It is an era when handling 4K with the palm, you can enjoy images with a sense of transparency and depth, with a feeling of dynamism.



Hikari TV also supports 4K contents from late November.



4K is 3840 pixels. In addition, Xperia Z5 Premium also has the function of 4K upscaling, upscaling the full HD and other movies and photos to 4K.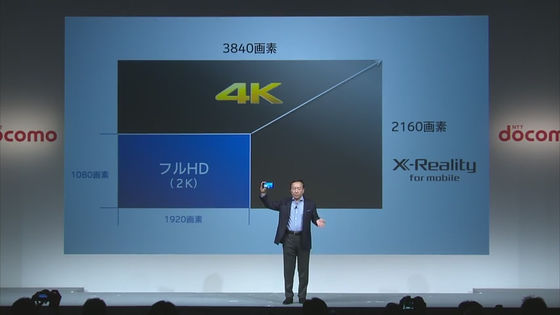 Next is introduction of PREMIUM 4G by saying "network".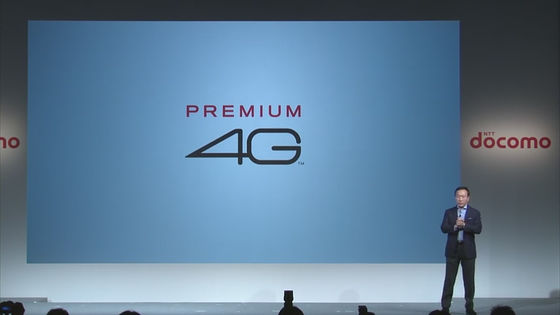 From the beginning of November it will be up to 300 Mbps on reception.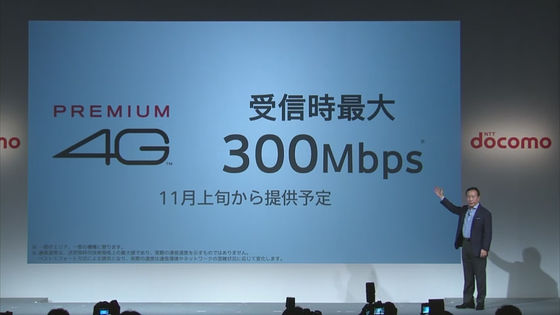 There are two compatible terminals.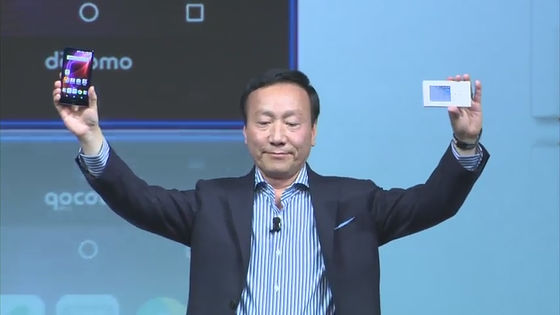 Speed ​​up by bundling three bands of 1.5 GHz, 2 GHz, 800 MHz



The effective speed is about 4 times. It is deployed from Yamanote line station in September.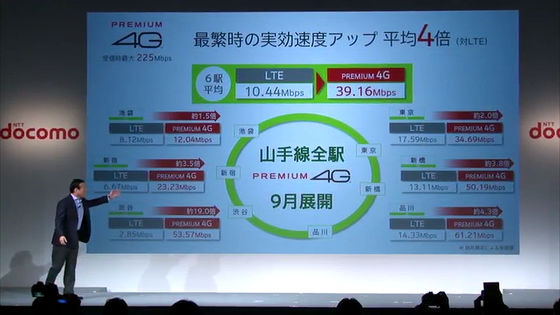 300 Mbps will start in about 380 cities and will be deployed to about 600 cities by the end of 2015.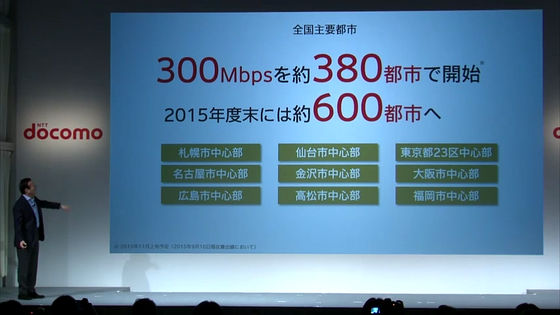 Then I will talk about biometrics. Biometric authentication corresponds to terminal 6 models.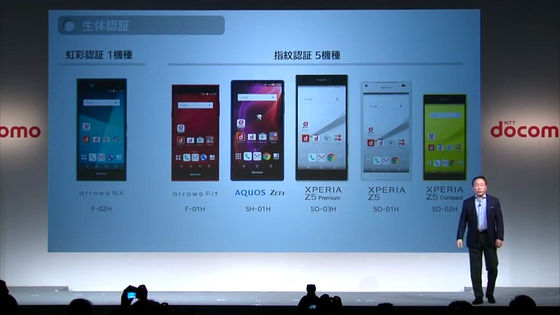 There are various services available.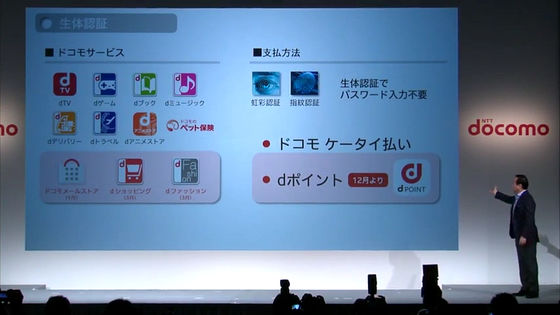 DoCoMo mobile payment merchant store.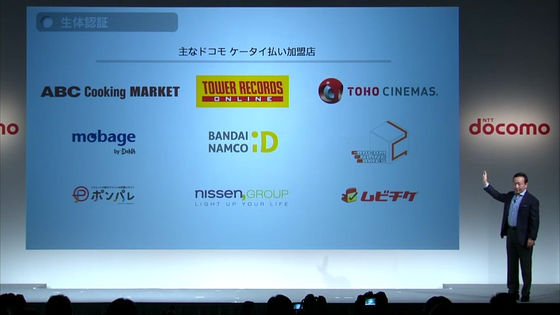 And then to the story of terminal lineup.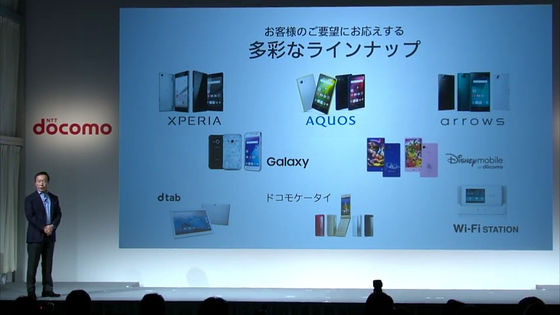 First of all, Xperia. Xperia Z5 Premium, Xperia Z5, Xperia Z5 Compact has appeared.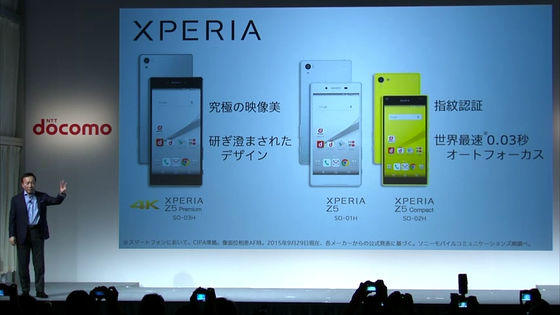 Two models of AQUOS ZETA and AQUOS Compact.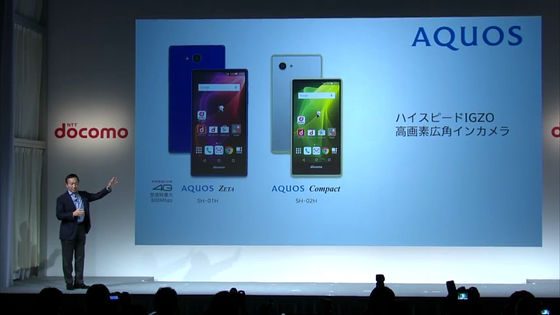 The back panel is customizable.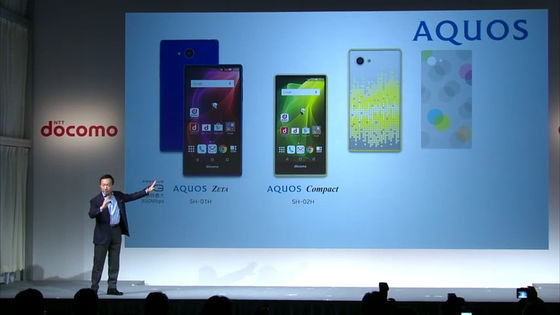 Galaxy Active neo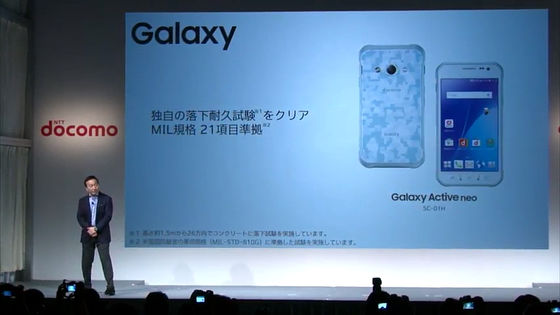 Because it is a sturdy model, even if it drops ......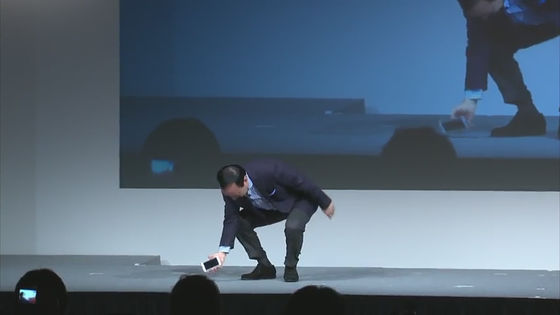 All right. President Kato is also nicolle.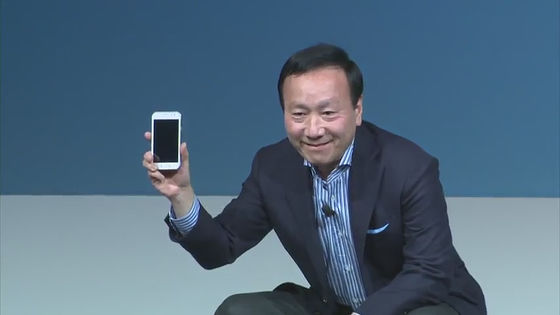 Arrows NX, arrows Fit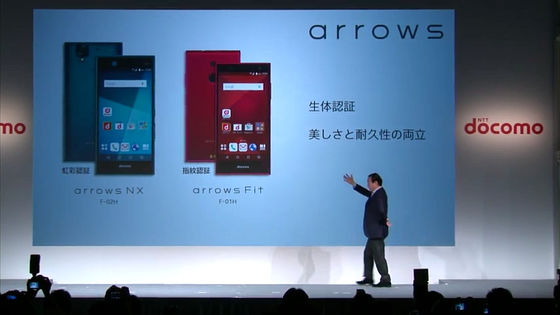 Disney mobile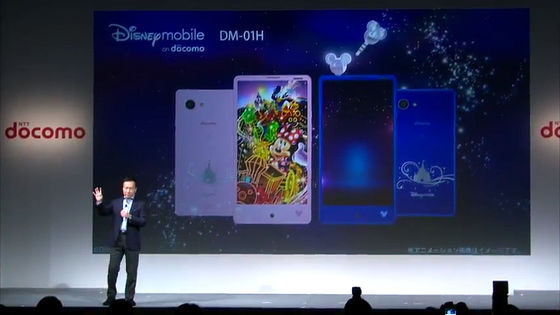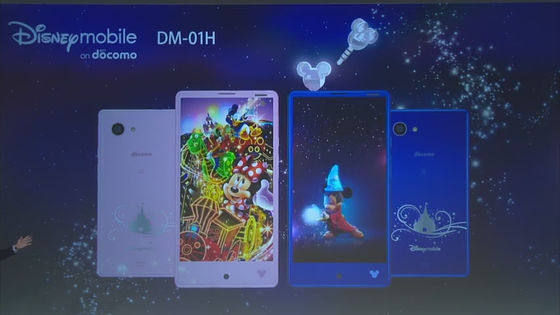 Docomo Mobile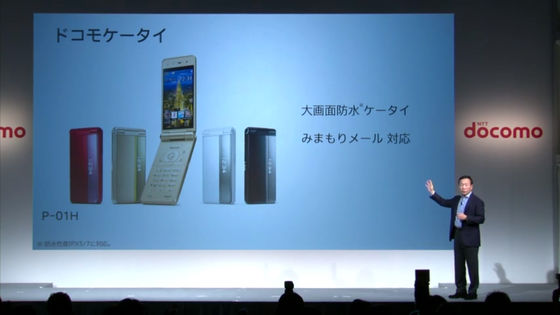 Wi-Fi router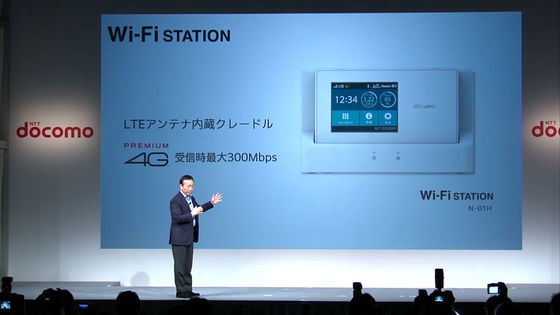 "Nexus 5X" just released was released, it will be released as a model compatible with PREMIUM 4G.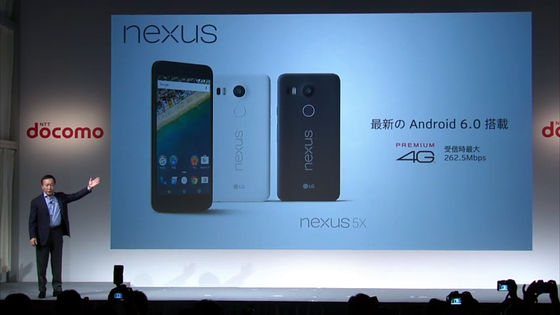 A demonstration of "postcard translation application" available on Android smartphone & tablet was also done.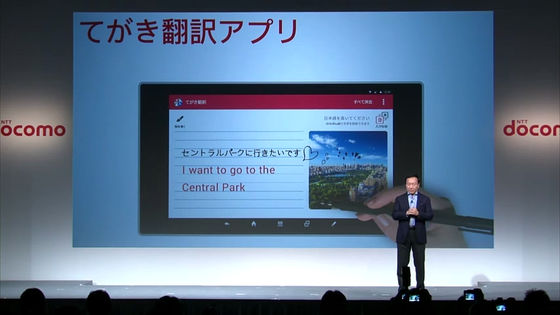 Welcome to Japan and write with a stylus ... ...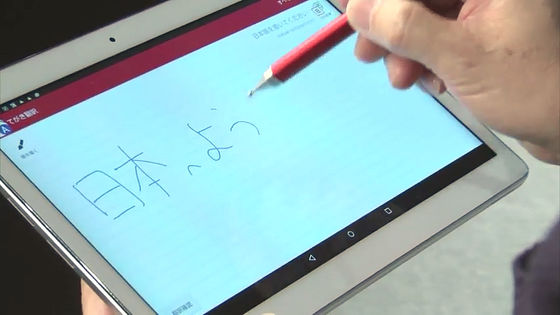 "Japan. Welcome" was displayed. Apparently it seems that he was too small to read.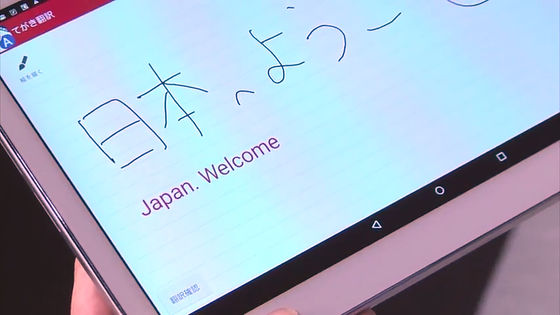 When I enlarge the letter, it was translated "Welcome to Japan" properly.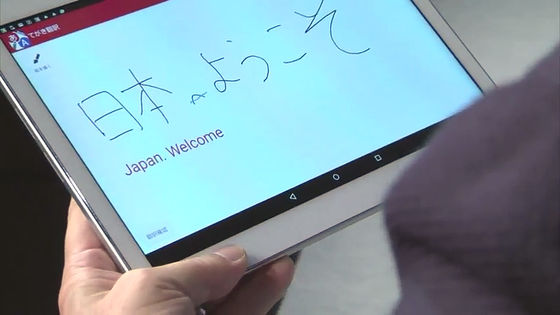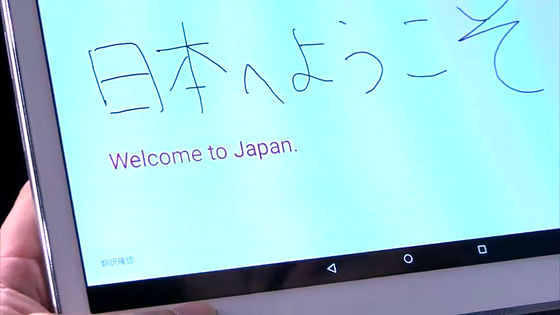 Slightly longer sentences such as "How is the weather?" Has been translated.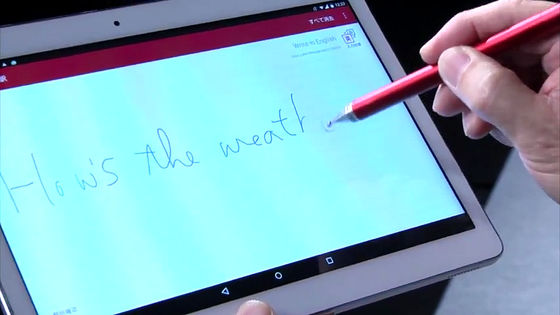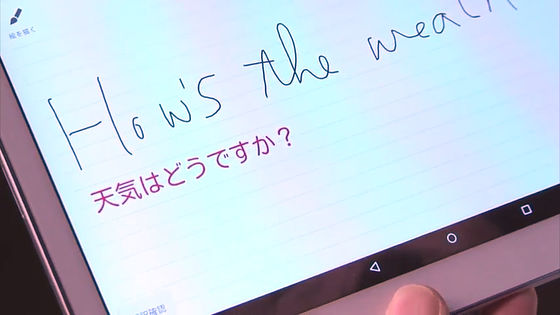 Booking acceptance of each terminal starts today.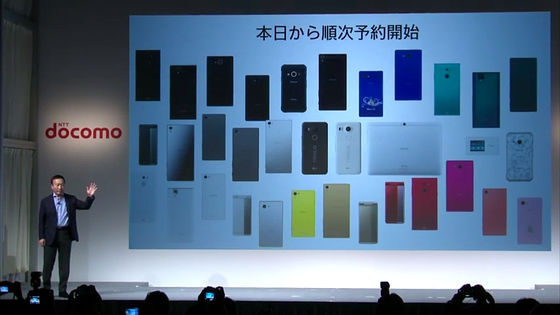 Continue to talk about the new service.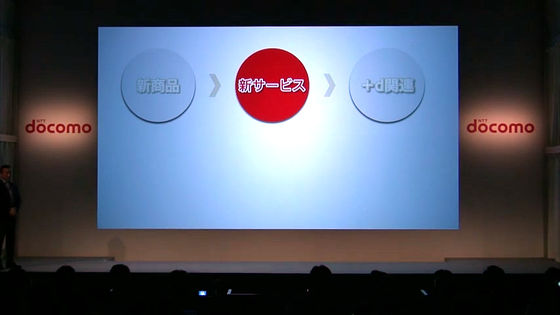 "Sukijikan" is a service that allows you to freely select from over 300 rich courses and experience.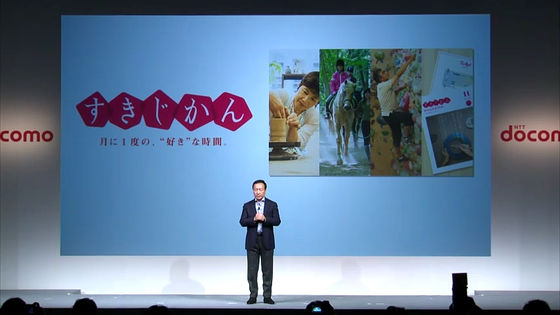 Choose freely from courses such as pottery, soba noodles, horseback riding, cruising, flower lessons, spa esthetics, published in the "Sukijikan Magazine" delivered every month, reserve it with a smartphone or tablet, and send the enclosed ticket It is a service that you can experience by bringing it to the experience provision facility.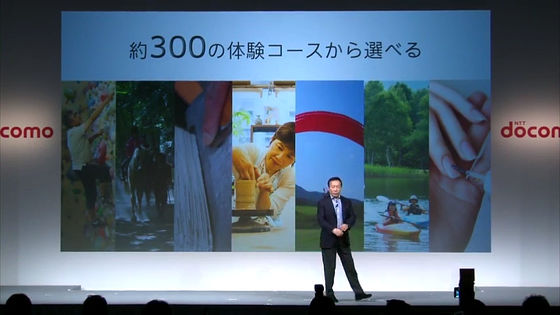 Actually Mr. Kato said that he had experienced buckwheat noodles.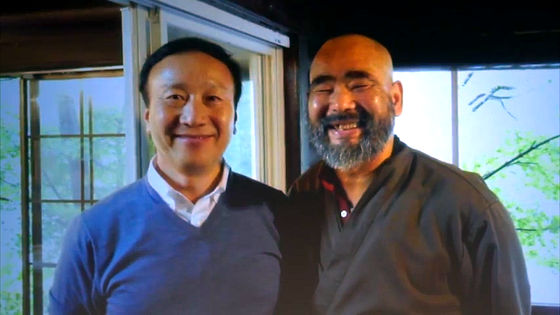 A state of making soba.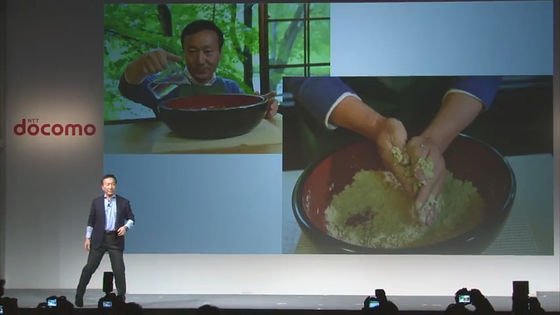 It is like this until I actually eat it after kneading buckwheat.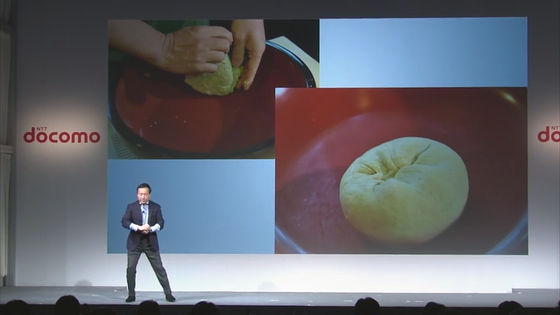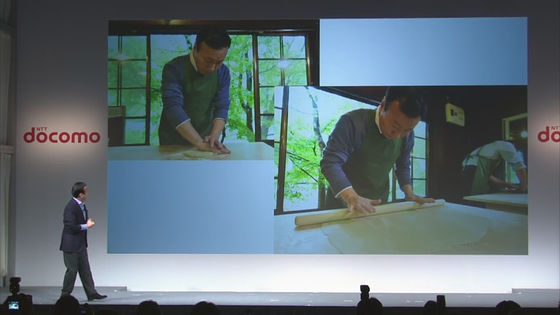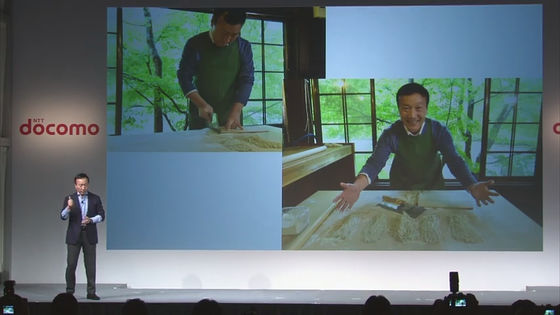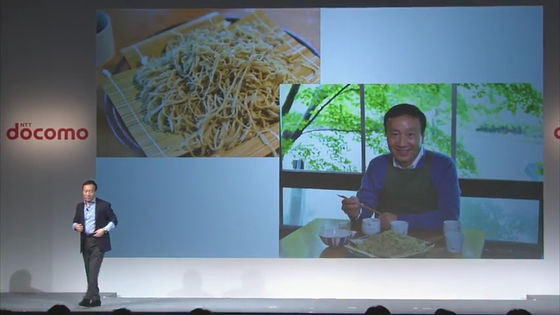 Next, I wrote about the glass workshop.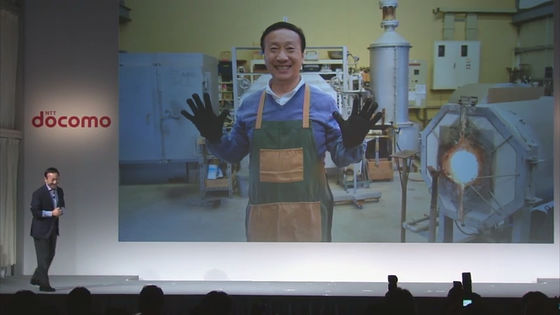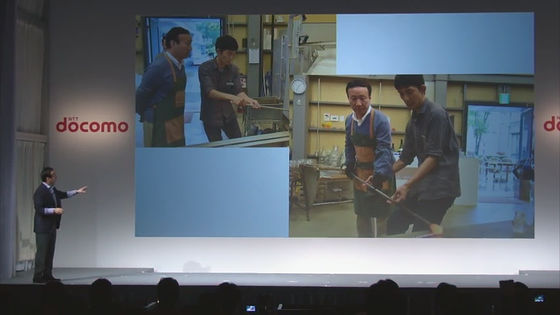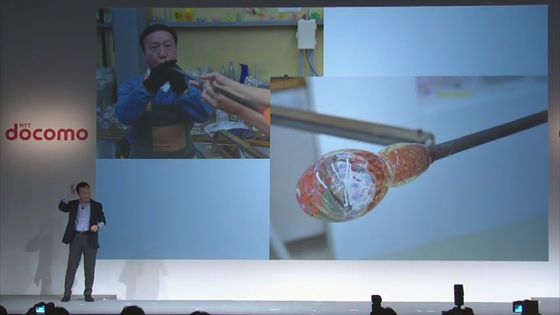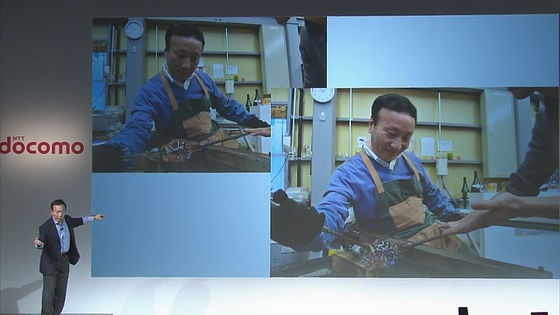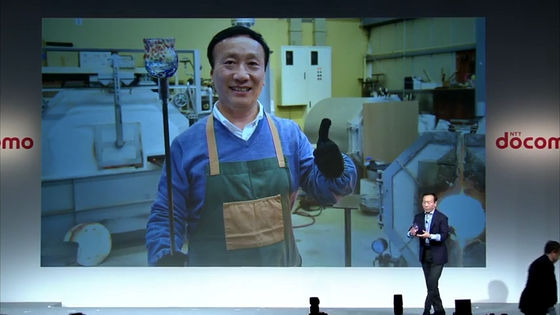 The finished product is in the venue.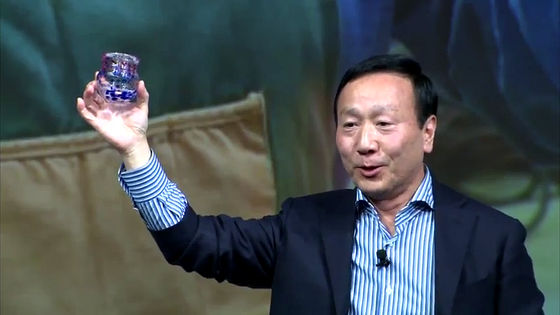 Sukijikan Magazine has plans with one ticket and two tickets.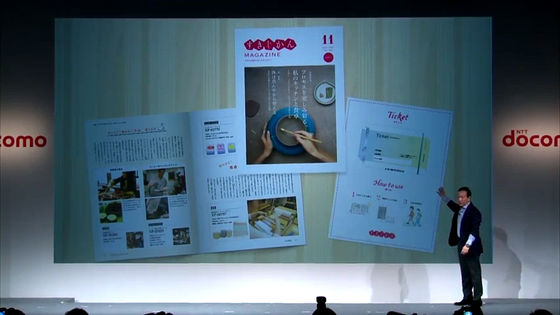 If it is 1 piece, it is 6000 yen monthly tax, if it is 2 pieces it is 11,000 yen per month tax.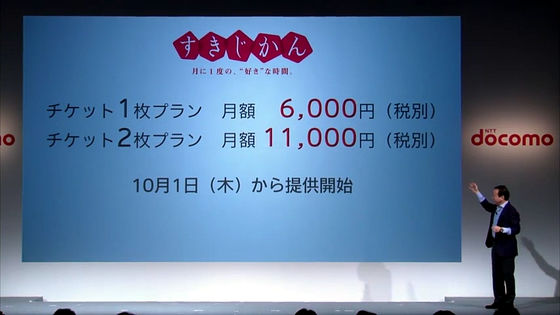 Lastly "+ d" relation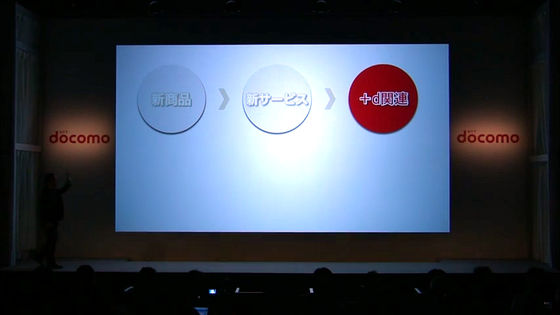 The d Point Club application starts in December.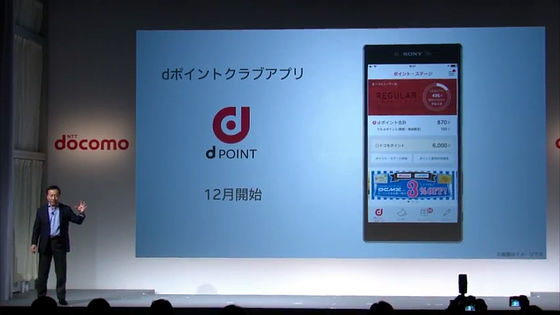 Details on d points will be announced in mid-November, starting on December 1 (Tue).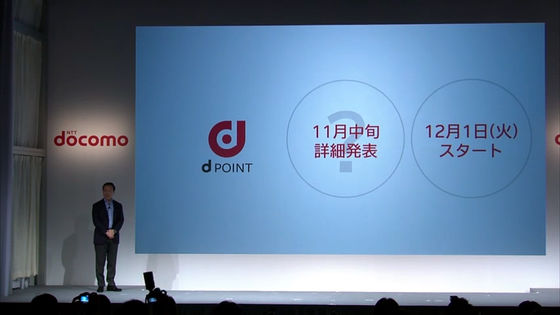 We are engaged in efforts in cooperation with various places.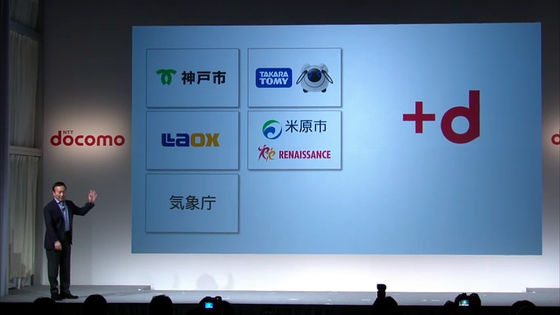 Movie company direct-managed video distribution service "bonobo", service started today.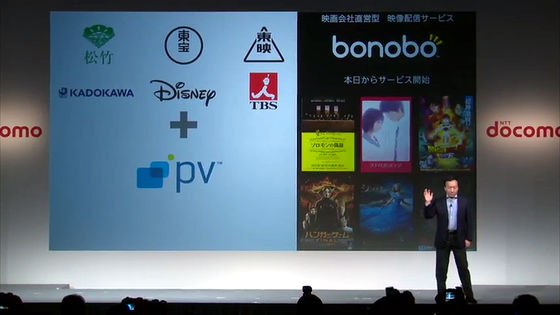 Initiatives with ABC Cooking Studio.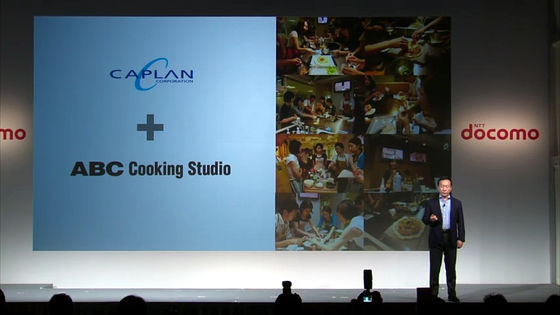 ·Question-and-answer session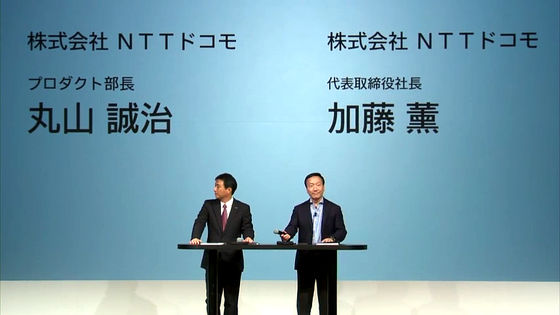 Freelance Ishino:
When looking at the whole terminal, it seems that there are a lot of reasonable models with less specs and what are the intentions? Also, as a new model in this period, there is no Galaxy Note that was always included, but how do you grasp the model change demand from Note 3?

President Kato:
I think that Galaxy Note has a certain cycle about. Since I developed it focusing on dtab this time, I would like to look at the timing and insert it while watching the timing.

Freelance Yamaguchi:
About announcing Nexus 5X. I think that it is a special model that DoCoMo 's service does not have, but there was a reply that it was difficult to consider Windows smart phones before, it was the reason to say that DoCoMo' s service can not be entered. This time, if there is a reason why Nexus is released and Windows smartphone is not released.

Product manager MARUYAMA:
Nexus is a good terminal, and certainly there is no docomo service, but we introduced it because there are certain customers who want to use the latest Android.

Yamaguchi:
Is it ok to say that there are no plans for Windows terminals to be released?

Maruyama:
There is no schedule so far.

Newsletter:
Is it a recital of the Winter Spring model, is it likely that we will overcome the maximum sales battle period, is there a plan to add a terminal?

Maruyama:
Basically I think that this can be overcome, but perhaps there may be additions.

Kato:
Because I do not know what this world is.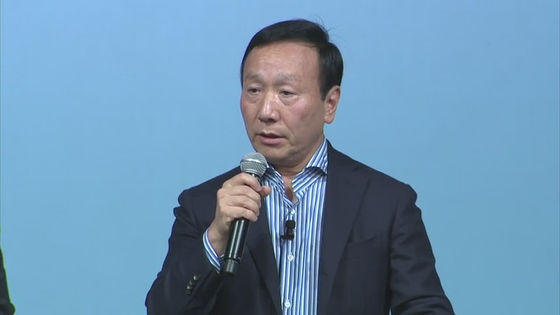 Asahi Shimbun Naito:
Prime Minister Abe mentioned the tariff plan and the tariff reduction has become a hot topic. DoCoMo also downgraded the unlimited plan to 1000 yen, but the manner of launching it is in line with the other two companies, while the sideways of the three major companies are problems. In a sense, it seems to be going against the direction the government is aiming for. Although the lowest price is also in the form of price increase and criticism comes out, what is the opinion of the president?

Kato:
I do not think that he is going backwards. I had a catch up as it is a competitive relationship with the preceding place. I thought that it could be entered as much as possible for the unlimited light of 1700 yen, but I think that there are many people who are conscious of the condition of 5 minutes. It is a situation that I want to constantly think about while paying close attention to market trends a little more.

Engadget Tsuda:
I'm going to do my best on version upgrading to Android 6.0, is that all winter and spring models will be upgraded?

Maruyama:
We will announce separately which model you will do. Since we have been late for about half a year since version upgrading with global model, we would like to speed up as much as possible.

Sankei Shimbun Otsubo:
Why did overseas VoLTE compliance come from Korea? Also, what was the reason why we were able to comply with overseas VoLTE among 3 carriers?

Maruyama:
South Korea puts VoLTE which has not yet spread to the whole world, next is Japan. So, I think that the reason is that there are many customers in Korea. Because there is an inexperienced part technically, I am going to proceed with something like a kind of development as a Korean carrier.