Games sold in the past in Windows 7/8 / Vista may not be playable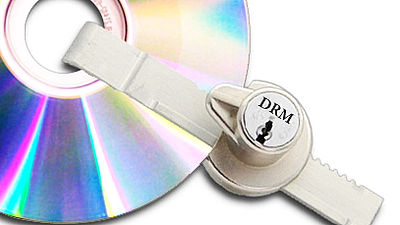 ByNoah Hall

On Windows 10Digital rights management(DRM) system's "SafeDiscAnd some "SecuROM"Some titles that have adopted the DRM system in past games are not supported in Windows 10Impossible to playIt is becoming. In addition to this, the September 2015 update distributed by Microsoft includes an update that disables the compatibility of DRM systems with Windows 7/8 / Vista, and in Windows 7/8 / Vista in the past It seems that it has become impossible to play some games released.

MS15-097: Description of the security update for the graphics component in Windows: September 8, 2015
https://support.microsoft.com/en-us/kb/3086255

SafeDisc, SecuROM DRM support removed from Windows 8, 7, Vista - Software - News - HEXUS.net
http://hexus.net/tech/news/software/86720-safedisc-securom-drm-support-removed-windows-8-7-vista/?

"MS15-097 Vulnerability in Microsoft Graphics Component Could Allow Remote Code Execution (3089656)" included in the update distributed in September 2015 is a vulnerability in Microsoft Windows, Microsoft Office and Microsoft Lync It is an update that solves the problem.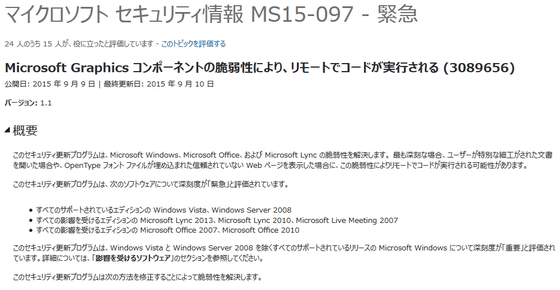 However, in the explanation part of MS 15 - 097, "This update stops the service for third party driver" secdrv.sys driver ", and" This update is part of past games It may affect the function that operates the title. "




In the first place, DRM is a technology for controlling the copying and copyright of digital contents, and it is adopted for games and audio CD etc sold in the form of CD / DVD physical media. According to HEXUS of IT related media, the service for the secdrv.sys driver is stopped, so that games adopting the DRM system such as SafeDisc and SecuROM can not be played.

However, since the secdrv.sys driver itself has not been removed in the update, entering "sc start secdrv" at the command prompt seems to be able to restart the service for the secdrv.sys driver. After you finish playing the game, enter "sc stop secdrv" at the command prompt. Besides this, there is a way to repurchase the same work that another DRM is introduced, but there are many people who hesitate to hesitate to buy the same game twice.

Games affected by unsupported measures of SafeDisc · SecuROM by Windows 10 included famous games such as "Crimson Skies", "Grand Theft Auto 3", "Microsoft Flight Simulator 2004", "The Sims", but after the update Windows 7/8 / Vista It is unknown at this time which will work well. If these games do not work, there seems to be no way to start the secdrv.sys driver from the command prompt or repurchase the DRM free version of the game.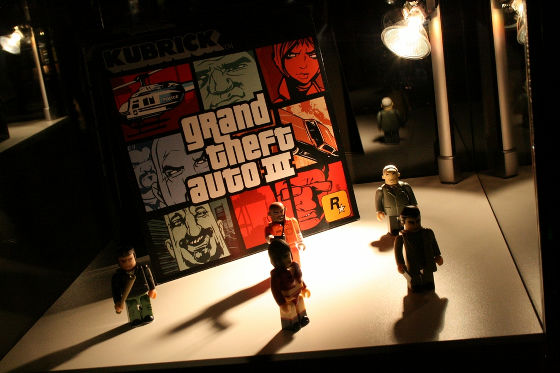 ByWłodi