"IPhone 6s Plus" may be short of supply due to display production line problem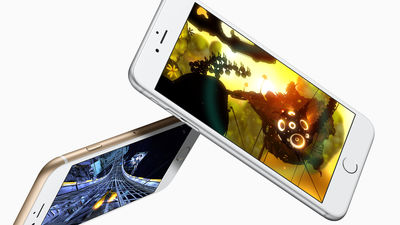 "IPhone 6s / 6s PlusFor purchase before the Apple Store before being announcedColumnIt is a device with a high degree of attention to be able to do. Among such new iPhones, "There is a possibility that only iPhone 6s Plus will be short of supplies"9to 5MacIt reports.

KGI: iPhone 6s Plus constraints due to display production issues | 9to5Mac
http://9to5mac.com/2015/09/14/kgi-iphone-6s-plus-constraints-due-to-display-production-issues/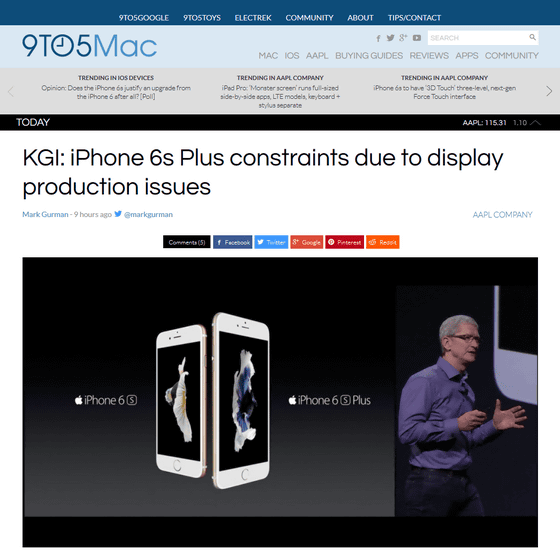 IPhone 6s / 6s Plus will be released on September 25th (Friday) 2015 in several countries and regions including Japan and the United States, and in Japan three major carriers of NTT docomo · au · Softbank Mobile will be released one after anotherSelling price and discount campaignIs launched. Meanwhile, in the United States, although it is available on the release date when ordering iPhone 6s equipped with a 4.7-inch display, iPhone 6s Plus with a 5.5-inch display will be delivered 3 to 4 weeks after the release date even if ordered It seems to be announced.

As soon as the supply of iPhone 6s Plus is delayed,KGIAccording to the securities, it seems that this is due to problems occurring in the production of the backlight hardware installed in the terminal, not because the iPhone 6s Plus is reserved more than the iPhone 6s.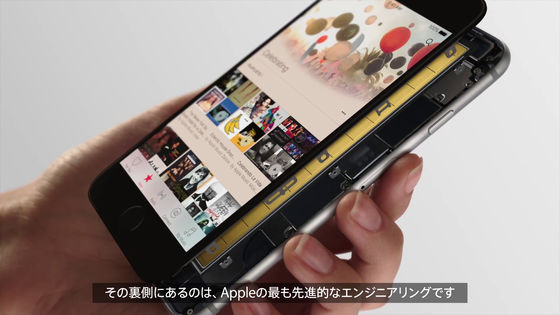 According to an information source with KGI "We are convinced that the order has been distributed to Radiant as the problem occurred in the backlight module production line for Minebea's iPhone 6s Plus.The Radiant has modules We have sufficient technology to produce and track record of producing iPad mini's backlight module and we have to ask Radiant to supply it right now. "

Even under this situation, "Apple can ship between 1.5 million and 2.5 million iPhone 6s Plus on the September 25 release day," KGI says.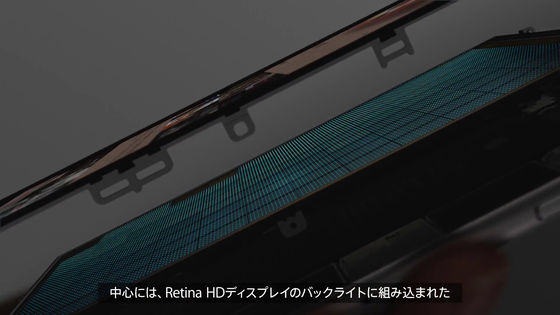 By the way, as of September 14, 2015, Apple has exceeded the number of reserved orders for iPhone 6/6 Plus for iPhone 6/6 Plus,commentdoing.