IPhone 6s of 90,000 yen, parts cost found to be less than 30,000 yen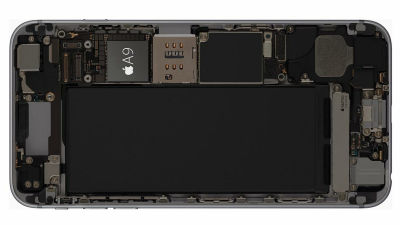 New touch technology "3D Touch"Equipped with"IPhone 6s / 6s Plus"Is announced and many Apple fans are waiting for the release, but as soon as the part costs of iPhone 6s are calculated by Merrill Lynch.

IPhone 6S component costs by model - Business Insider
http://www.businessinsider.com/iphone-6s-component-costs-by-model-2015-9

Business Insider released Merrill Lynch's cost for each iPhone's successive parts like this.The total parts cost of the iPhone 6s (64GB model) is $ 234 (about 28,800 yen)By iPhone 6, it is 28.2 dollars (about 3400 yen) higher than the iPhone 6 Plus, which is higher part cost.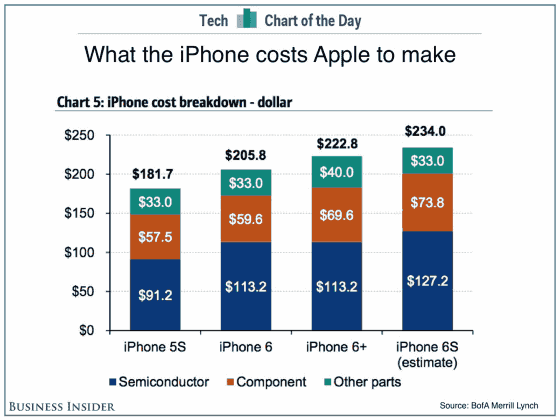 The parts cost of iPhone 6s (64GB model) is 127.2 dollars (about 15,300 yen) for semiconductor parts such as SoC and memory, $ 73.8 for display and batteries and other components (about 8,800 yen), aluminum cabinet etc The parts can be roughly classified into 33 dollars (about 3980 yen). According to Business Insider, more detailed breakdown of the semiconductor parts is that the new SoC "A9" processor costs $ 25 (about 3010 yen), sensors such as fingerprint authentication and NFC will cost $ 22 (about 2650 yen), flash for storage of 64 GB The memory is 20 dollars (about 2410 yen).

Since the selling price of the iPhone 6s (64GB model) in the United States is 749 dollars (about 90,000 03 yen), "selling one iPhone (64GB model) raises the profit of 515 dollars (about 61,200 yen) There is no such thing as the manufacturing cost of the iPhone, advertisement advertisement expenses, development cost, etc., and it is not accurate! But,Monopolize 92% of the world smartphone market profitIt seems to be wrong for Apple that the iPhone is the presence of a dollar box.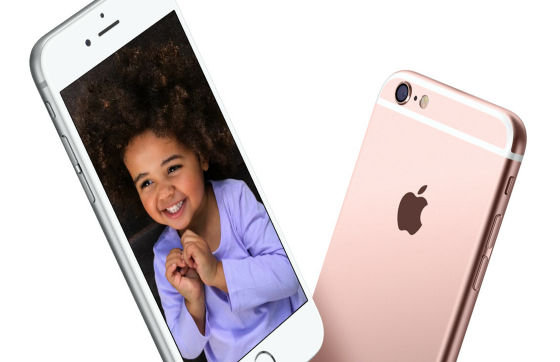 The price of iPhone 6s (64GB model) at the Apple Store in Japan is 98,800 yen (excluding tax).