"IPhone 6S" main camera supports 12 million pixels & 4K movie shooting, pixel count up since the iPhone 4S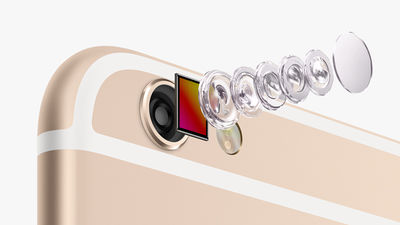 September 9, 2015In the event held by Apple, a new iPhone (so-called iPhone 6S) will be announced. Until now, iPhone 6S has the same pressure sensitive "Force Touch"And correspondence to new color"Rose gold(Orpink) "Is is why information such as being added have been frequently reported, but the news media to deal with Apple-related information is now time of the terminal announcement imminent9to 5Mac, IPhone 6S reports that the number of pixels of the main camera will be increased to 12 million pixels and it will be possible to shoot a 4K movie.

IPhone 6S camera: 12 megapixel photos, 4K video recording, flash for selfies | 9to5Mac
http://9to5mac.com/2015/08/27/iphone-6s-camera-12-megapixels-4k-selfies/

According to information gained by 9to 5 Mac, iPhone 6S and iPhone 6S Plus (5.5 inch new iPhone) will be able to capture higher resolution photos with the main camera powering up to 12 million pixels. In addition, as the number of pixels of the camera increases, the image signal processor built in the new A9 chip has also been improved, making it possible to process high resolution photos without degrading image quality. In addition, although the main camera of iPhone 6S seems to correspond also to the shooting of 4K movie, it is unknown whether to upgrade display resolution to 4K correspondence.



Furthermore, FaceTime camera which is the in camera of the iPhone will also be powered up. The image sensor seems to be changed, and in some cases it will power up from 1.2 million pixels of the existing terminal to 5 million pixelsrumorIt is being done.

IOS 9 Beta CodeAccording to the information gained by 9to5Mac, iPhone 6S was supposed to correspond to the flash even with the in camera, but not the LED flash is mounted, but at the moment of shooting it makes the display white and makes it flashing strongly It will reproduce a pseudo flash by doing. In addition, it is expected to be able to shoot panorama shots and slow motion movies of 720p from in-camera.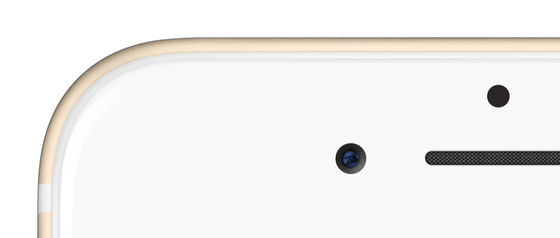 In addition, iPhone 6S color variation and priceDutch news mediaIt has been learned that in the euro area iPhone 6S / iPhone 6S Plus prices are expected to remain the same as iPhone 6 / iPhone 6 Plus. However, the name of the new color rumored to appear in the list did not exist.

Note that the iPhone main camera's pixel count will increase for the first time in about four years since the iPhone 4S released in 2011.