Xiaomi announces the startling super-discount large screen smartphone "Redmi Note 2" boasting the performance of the current high-end level under 20,000 yen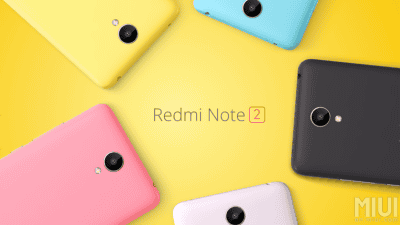 Xiaomi (Small U.S. technology)ButAnTuTuA 5.5-inch large screen smartphone with a low price of 20,000 yen or less while loading an 8-core SoC that knocks out a high score of over 50,000 points in benchmarkRedmi Note 2"Officially announced.

Xiaomi New Product Launch: MIUI 7 (China), Redmi Note 2 (Prime), Mi Wi-Fi nano - News - Xiaomi MIUI Official Forum
http://en.miui.com/thread-143952-1-1.html

This is the successor model of Xiaomi's low-priced large screen series "Redmi Note (Red / Note)" Redmi Note 2 ". It is a large screen smartphone (Fabret) that carries 5.5 inch (1920 × 1080, 400 ppi) IPS liquid crystal display.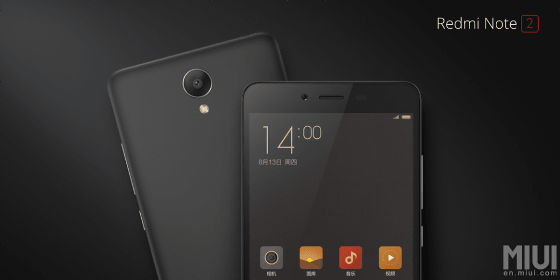 SoC is MediaTek Helio X 10 MT6795 (8 cores) and memory is 2 GB. There are 2 types of storage, 16GB normal model and 32GB Prime model, both equipped with microSD card slot. The "back" button is on the right side is the annual arrangement on Xiaomi smartphone.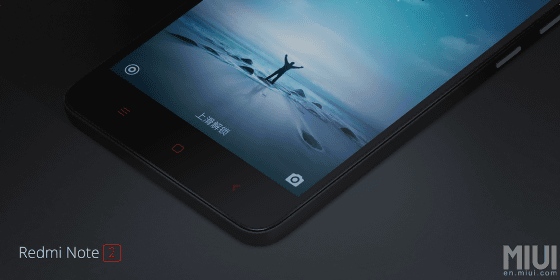 The size is 152 mm in length × 76 mm in width × 8.25 mm in thickness and weighs 160 g. Front camera with F value of 2.2 is 5 million pixels. Also, the battery is removable and the capacity is 3060 mAh.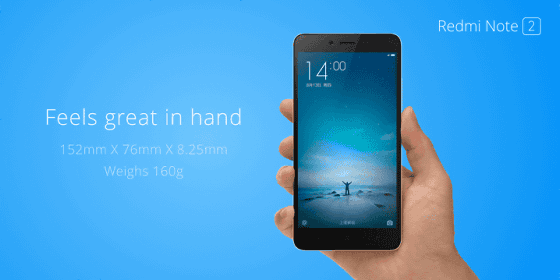 The corresponding band will be a global model China Mobile and China Unicom compatible model (twin net version) are FDD-LTE 2600 (B7) / 2100 (B1) / 1800 (B3) MHz, TD W-CDMA 2100 (I) / 1900 (II) / 900 (VIII) / 850 (V) MHz, TD- SCDMA (B) / 2500 (B 41) / 2300 (B 40) / 1900 It corresponds to 2000 (B34) / 1900 (B39) MHz, GSM 1900/1800/900 MHz, and carries the 4 G LTE compatible dual SIM card slot.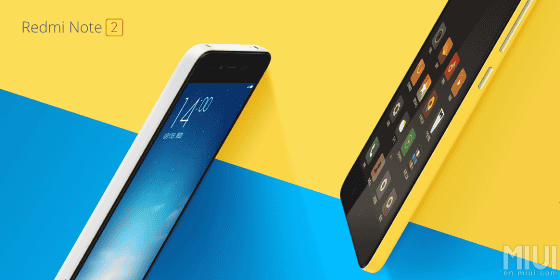 The color is black, pink, yellow, blue, white five colors.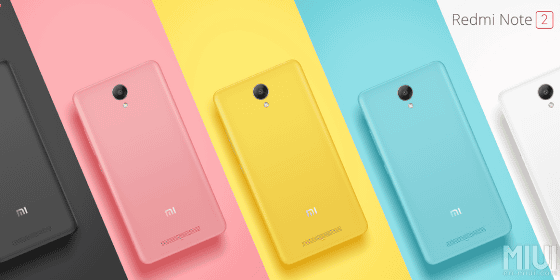 The rear camera is 13 million pixels and the sensor is made by Samsung. High speed autofocus function of 0.1 second is installed.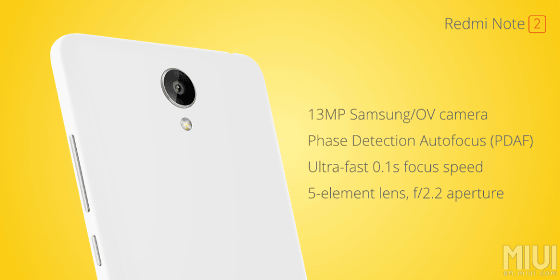 OS adopts original OS "MIUI 7" based on Android 5.0 Lollipop.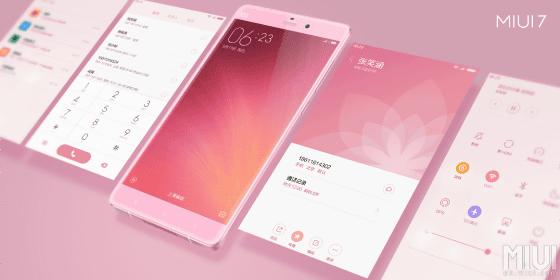 The price of Redmi Note 2 is 799 yuan (about 15,500 yen) in Chinese mobile version, 899 yuan (about 17 thousand yen) in Shuangli version. In addition, the high-spec model "Redmi Note 2 Prime" with 32 GB storage and 2.2 GHz 8-core SoC is 999 yuan (about 17,400 yen), and it is an unquestioning value from the spec from the spec.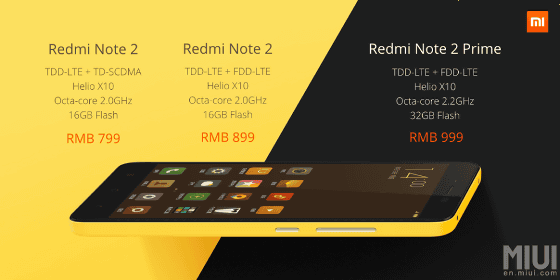 The AnTuTu benchmark result of Redmi Note 2 by Xiaomi's publication is over 50000 points. this isHuawei P8YaMeizu MX 5It is a hard-to-believe figure that it exceeds the price, and it means a phenomenal cost performance that does not tolerate others as a low price smartphone of 20,000 yen or less.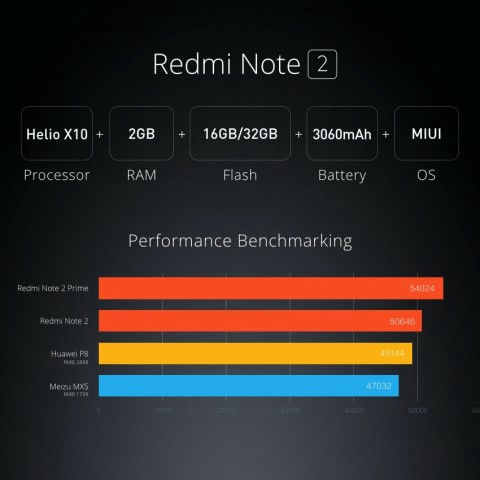 Middle range global model of smartphone "Xiaomi Mi 4i"Redmi Note 2" which appeared following it will be released on August 16, 2015. It shows a cost performance that is more than the performance of Xiaomi Mi 4i and less than it, and it seems to be said to be a transcendental low price smartphone that seems to be a big hit if it is released in areas other than China .