The display part of the next "iPhone 6s" leaks, the difference with iPhone 6?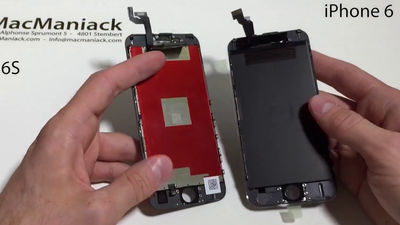 The next model of the iPhone · commonly known as "IPhone 6s"When it is adopted as a wonderful front panelLeak at each manufacturing siteAlthough it was done, the display for iPhone 6s leaked this time, and the movie which is compared with the display of iPhone 6 of the former model is released.

Reviewed and Unboxing / MacManiack.com - YouTube


From inside a small cardboard box ......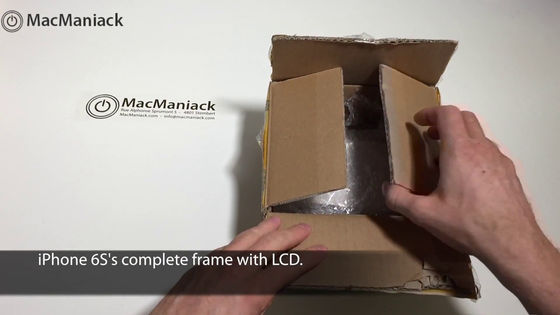 A pure white rectangular box appeared.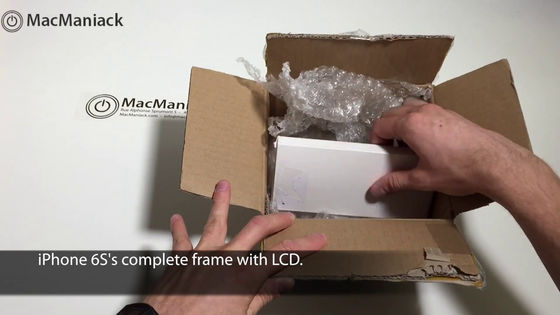 Opened a white box. In the lid of the box is written "6S".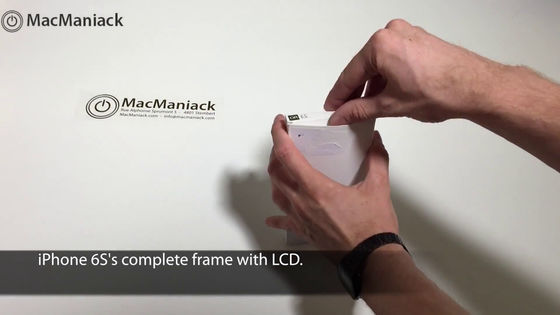 Take out the display wrapped in a bag.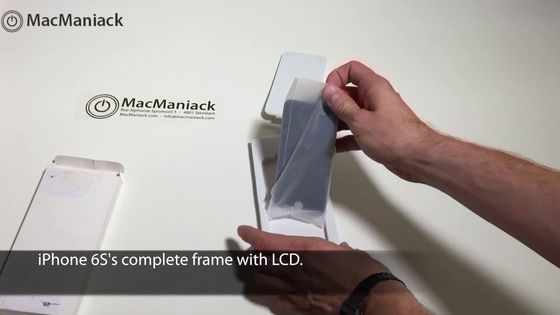 The back is bright red.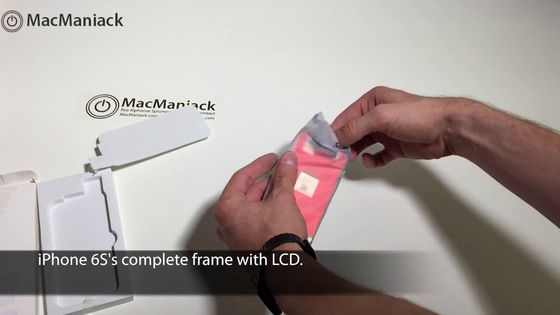 "The parts shown in the red frame partPressure-sensitive touch (Force Touch)Is it a tip for? "WhenMacManiackIt is a prediction.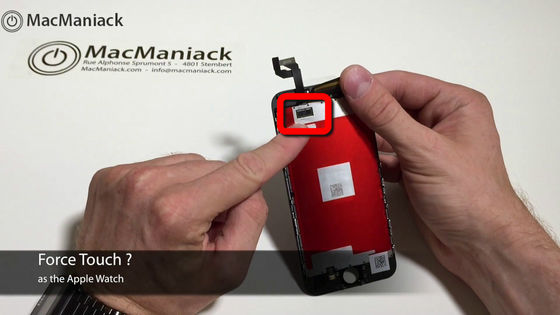 A short cable is popping out from the bottom of the display.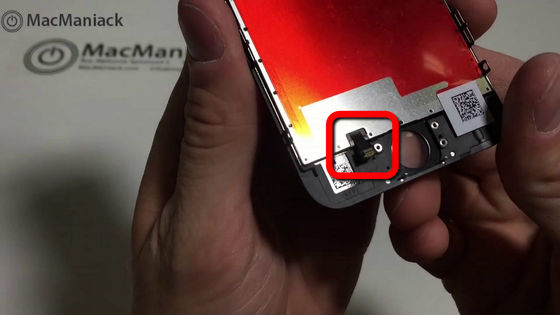 The display for iPhone 6s (left) and the display of iPhone 6 (right) are arranged as follows, the size in vertical and horizontal directions is exactly the same.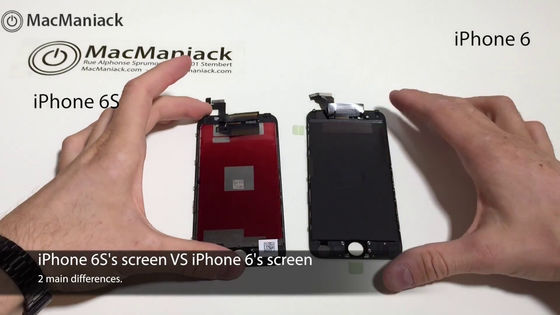 For the display for the iPhone 6s, one of the upper connectors has its top end sideways and the other one is portrait oriented. On one iPhone 6 display, both of the cable tips are oriented horizontally with respect to the display.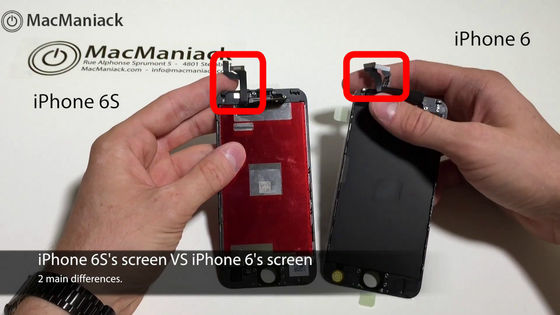 The cable for the Touch ID installed in the home button is straight on the iPhone 6s, whereas the cable is bent along the display on the iPhone 6.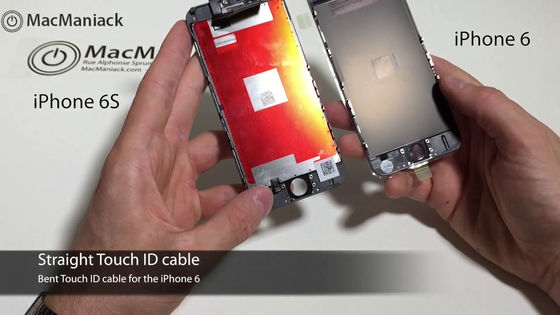 Display size is exactly the same.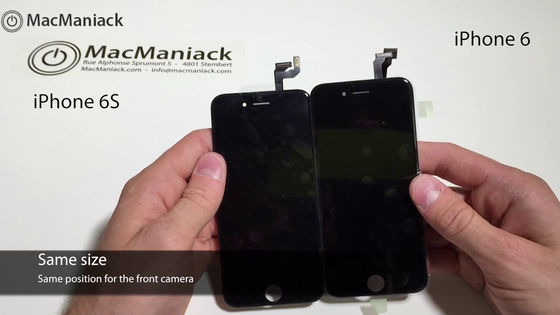 The thinness of the frame does not seem to change from the previous model.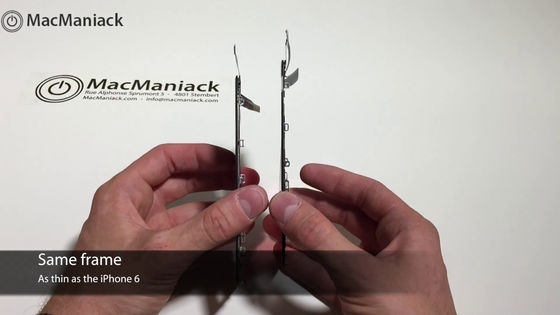 It is a media related to Mac products9to 5Mac"By adopting pressure sensitive touch, it is possible to make shortcuts to use the weak tap and the strong tap properly and quickly perform the operation in the application". For example, you can tap the display with the map application strongly, start the directions to the destination immediately, add the song to the playlist with just one tap with the music application, or tap the application icon strongly on the home screen to tap It is expected that the function such as directly carrying out the operation inside, etc. will be installed.

Also, the iPhone 6 Plus is made thinIt will bend in your pocketAlthough cases were frequent, according to Apple, iPhone 6s redesigned so that the terminal does not deform by increasing the strength of the back of the display. According to the person actually obtaining the rear parts for iPhone 6s, the periphery of the home button and the volume adjustment button was thickened from the conventional thinness of 1.14 mm to 1.90 mm. However, the weight of the rear parts has been reduced from 27 grams to 25 grams, Mac Rumors says, "Is not Apple using a new strength aluminum alloy?"Expectationdoing.