Alphabet, a giant enterprise that holds Google as a member, is born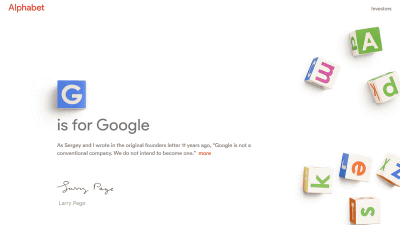 A Google holding company that holds all departments including Google after separating various services "AlphabetWe announced that we will reorganize our company by establishing it.

Official Google Blog: G is for Google
http://googleblog.blogspot.jp/2015/08/google-alphabet.html

Google develops not only Google Maps, Gmail, YouTube, Android, etc. but also Google Grass and automatic driving cars for 16 years since its foundationGoogle XAnd gene analysis service23 and MeIn order to reorganize the expanding service and department organization, we established a new holding company "Alphabet" and will be changed to an organizational form where Google and others are hanging under that affiliate.

Alphabet
https://abc.xyz/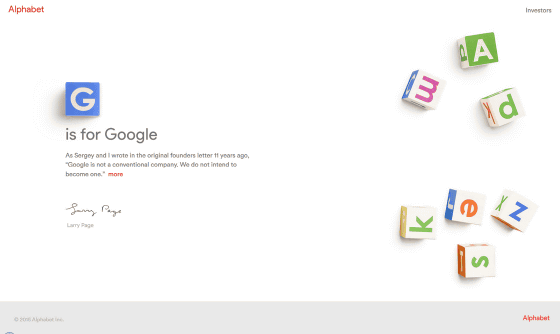 In addition, Alphabet's CEO will be Google co-founder Larry Page, the president of Google co-founder Sergei Brin and Michael Eric Schmidt will be appointed president.

"Unlike previous companies, Google has invested in sectors that seem odd at first glance, as a result of Google's start, and now it seems that Google gets billions of users with services such as Google Maps, YouTube, Chrome, Android, We are not going to stay on the fly.I am excited that we are about to accomplish what we have not accomplished yet.The innovative idea is the next big growth We should feel uncomfortable in staying in that state in the technology industry that produces Alphabet. "We decided to create a company called Alphabet in order to clarify the responsibilities of the company and increase transparency." I will clarify that we will spin off various services of Google.

As for Alphabet's company name, Paige said that "Alphabet", an aggregate representing all languages ​​and letters, is the reason why it matches the Google search core to organize all information, Schmidt seems to be satisfied with the naming.

I think the Alphabet name is Awesome.http://t.co/2bqtPEjoQH

- Eric Schmidt (@ ericschmidt)2015, August 10
Google's main body will also be a subsidiary along with major reforms that spin off Google's services separately from the holding company Alphabet, but still search, advertisement, Google Maps, YouTube, Android etc. are kept within Google It seems that the position which can focus on these main business is taken rather than it. Please note that Google CEO will be inaugurated as Mr. Thunder Pichai, senior vice president of Google product currently.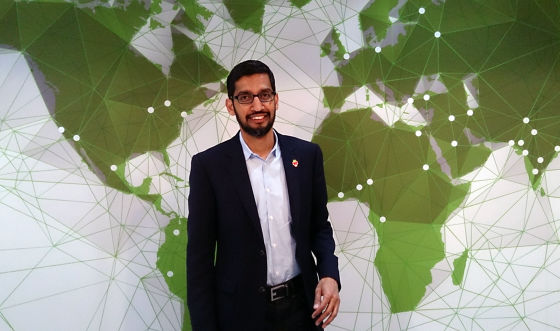 In addition, with the business restructuring which also has the aspect of slimmer Google body, we are planning to reorganize the life science division such as Calico to develop genetic analysis service 23andMe and smart contact lens, Google X to develop advanced technology, Google Ventures of investment division Google Capital, drone delivery project Wing, etc. will separate and become independent from Google body.

The stock market has generally given high praise to the Google Alfabet Group to challenge the achievement of the grand goal of further growth by separating overly large organizations, following the announcement of Google restructuring, the time Stock prices in foreign transactions are skyrocketing.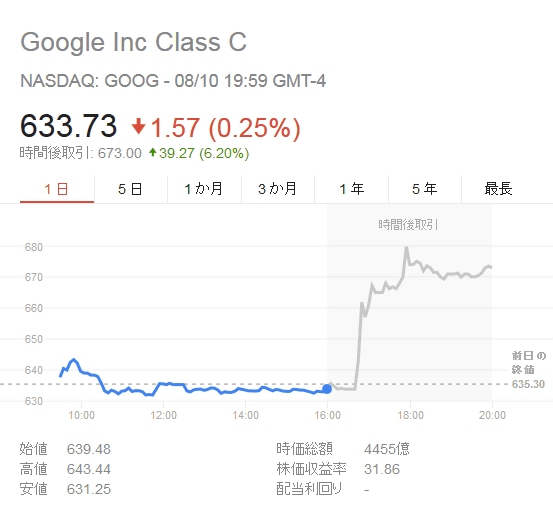 in Note, Posted by darkhorse_log