Google canceled the development of the notebook PC 'Pixelbook' as a cost reduction measure and dissolved the team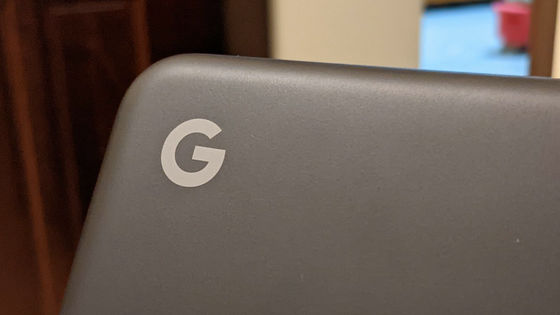 by
albyantoniazzi
It turns out that the development project for a new model of Chromebook 'Pixelbook' with
Tensor
, which was rumored to be released by Google in 2023, has been cancelled. The development team has already been disbanded and personnel have been transferred to other departments.
Google's next Pixelbook Chromebook is canceled - The Verge
https://www.theverge.com/2022/9/12/23348999/google-pixelbook-canceled-team-shut-down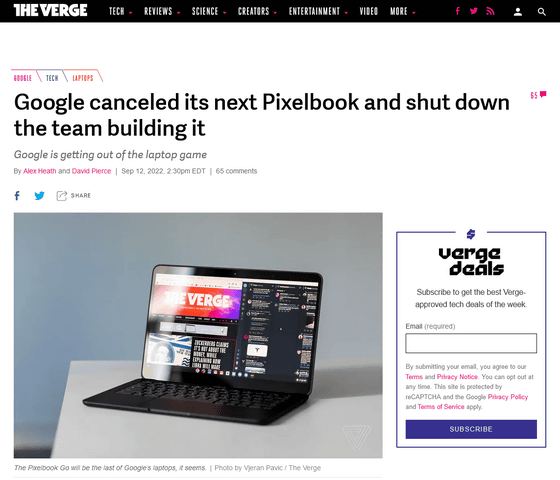 Report: Google cancels 2023 Tensor Pixelbook - 9to5Google
https://9to5google.com/2022/09/12/pixelbook-tensor-2023-canceled/

The next Pixelbook (and the Pixelbook team) are no more - Android Authority
https://www.androidauthority.com/google-pixelbook-cancelled-3207845/

The news site The Verge, citing people familiar with the matter, reported that the new Pixelbook was well under development and was scheduled to be released in 2023, but was canceled as part of Google's cost-cutting measures. I'm here. Members of the development team have been transferred to other departments within the company.

While Google's hardware chief Rick Osterlow described the Chromebook market as 'mature' and said it 'can be expected to last a long time,' CEO Sundar Pichai said the company as a whole He indicated a policy to reduce projects, saying, ``The part where the investment overlaps will streamline the process, the part that does not will suspend development, and the resource will be redeployed to higher priority areas.'' was

It seems that the sale of Pixelbook Go will continue. Also, as Pichai CEO mentioned, there is still the possibility that the project will be restarted again in the future because it is 'paused'.