Compared with Windows 7 / 8.1, Windows 10 startup time, disk occupancy, etc. will be like this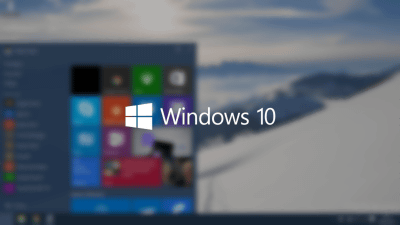 It was installed to people all over the world immediately after release and showed a good start "Windows 10About "basic performance" such as startup time, system capacity, memory consumption etc. is evolving compared with existing OS such as Windows 7 and 8.1Ars TechnicaI am investigating.

Faster booting, smaller footprint make Windows 10 an easy upgrade for old PCs | Ars Technica
http://arstechnica.com/gadgets/2015/07/faster-booting-smaller-footprint-make-windows-10-an-easy-upgrade-for-old-pcs/

Comparison with Windows 7
Dell Latitude E6410WhenHP Stream MiniIt is like this when comparing the disk occupancy of Windows 10 and Windows 7 using using. The orange color of the graph indicates the state where Windows 7 is cleanly installed, green is the state where all Windows update is completed on Windows 7, and blue indicates the state where Windows Update was completed after installing Windows 10. You can see that the space occupied by updated Windows 10 is 20 GB or less, which is less than Windows 7.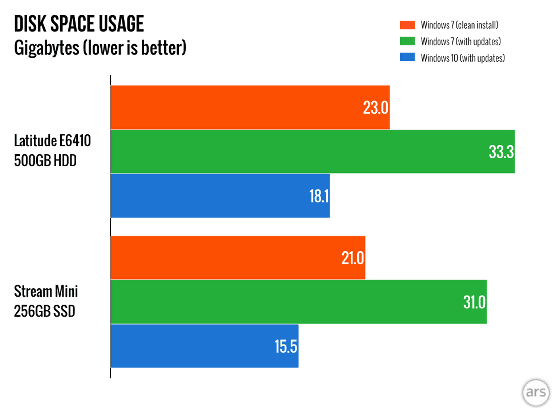 When comparing the memory consumption in the idle state using Dell Latitude E6410, you can see that Windows 10 has lower memory consumption than Windows 7.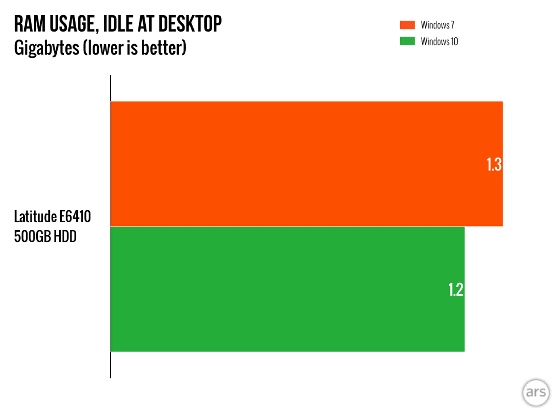 It is like this when measuring the startup time using Dell Latitude E6410 and HP Stream Mini. Both the HDD Dell Latitude E 6410 and the SSD HP Stream Mini have significantly shorter startup times for Windows 10 than for Windows 7.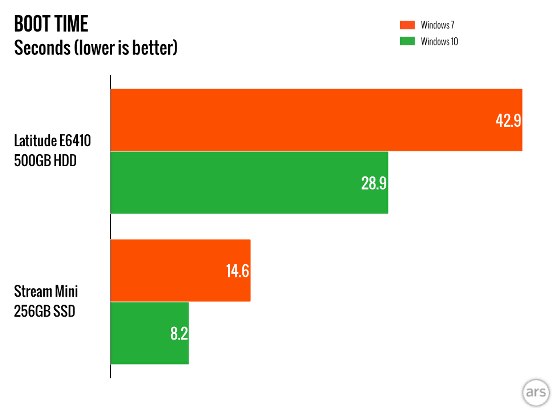 Comparison with Windows 8.1
Dell XPS 13WhenHP Stream 11, You can see that the data occupancy of Windows 10 is much smaller than that of Windows 8.1.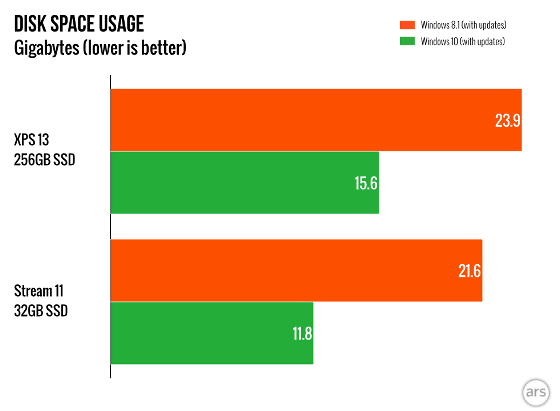 When comparing system capacity with Windows 8.1 with Bing using HP Stream Mini, Windows 10 becomes 15.5 GB, which is almost the same as Windows 8.1 with Bing in a clean installation state.



Comparing the startup time using Dell XPS 13 and HP Stream 11, the startup time on Dell XPS 13 is longer, but this is due to the fast startup enabled by default.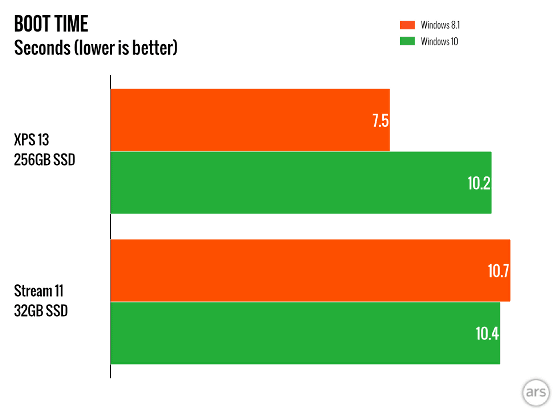 Even with HP Stream Mini, the startup time is similar.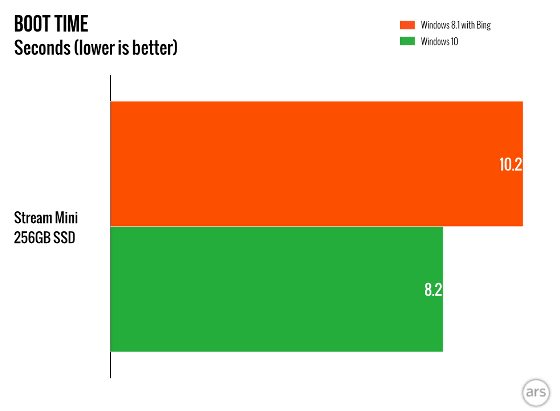 Memory consumption at idle was not changed in Dell XPS 13, and on Windows Stream 11, Windows 10 was less.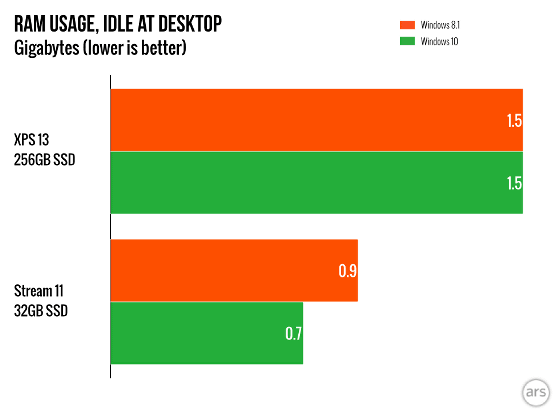 New browser "Microsoft Edge"Personal assistant"Cortana"And the face authentication function"Windows HelloAlthough eyes tend to go to innovative new functions such as "Windows 10, it seems that the brush up of basic parts such as system capacity and startup time is certainly being executed.

·bonus
Microsoft has installed Windows 14 on 14 million PCs in 24 hours from the release on July 29, 2015Announcementdoing.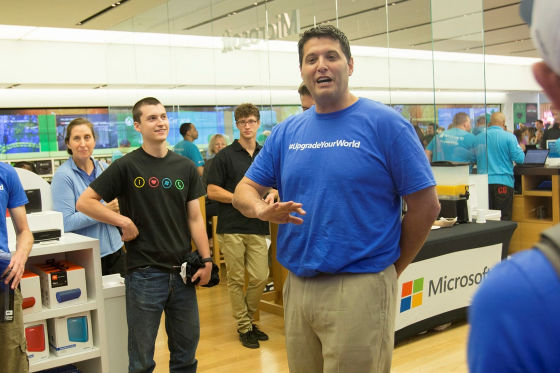 When we released the new Windows it became an annual festival.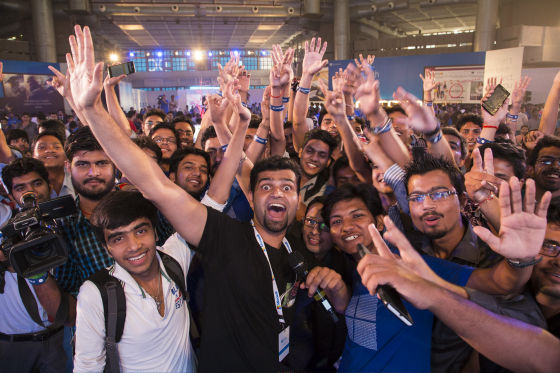 In addition, Microsoft 's Satya Nadera CEO has celebrated the moment of Windows 10 release in Africa and Kenya, not in the huge market such as the United States, Japan and China that is getting back in the Windows 10 release.

Satya Nadella celebrates Windows 10 in Kenya - YouTube


On Windows 10, there is a big theme of "Connecting the world's community and enabling you to experience computing". CEO Nadera dare to say that he has declared his determination to expand the computing experience through Windows all over the world by having a historic moment in a place where the infrastructure improvement such as electricity and internet connection is not well prepared.