I tried to eat cold and eat canned "Yakitori's Ponzu Jelly & Scallop White Wine Jelly"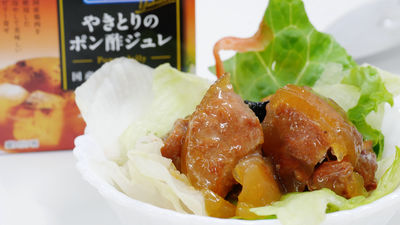 Long-term preservation is possible, in recent yearsThose with high quality to destroy existing canning conceptCanned food of cold juice which can be eaten by chilling in a refrigerator that is perfect for hot summer days "Yakitori's Ponzu Jelly"When"Scallop white wine jelly"Appeared from Hot Foods. If you put it in the refrigerator, you can open the can and eat deliciously as it is, you can easily add one item to the table in the summer or snack, so I tried it actually.

Yakitori's Ponzu Jelly 70 g | Hot Foods
http://www.hoteifoods.co.jp/katei/clam/13.html

Scallop white wine jelly 65 g | Hot Foods
http://www.hoteifoods.co.jp/katei/clam/14.html

A package of "Yakitori Ponzu Jure" and "Scallop's White Wine Jelly" is like this.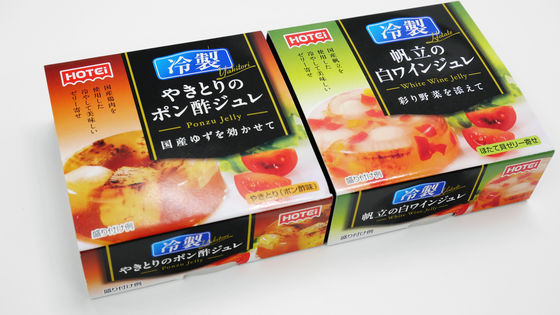 "Yakitori's Ponzu Jelé" is a thing that puts a snake into the ponzu juice. It seems that they are making domestic yuzu.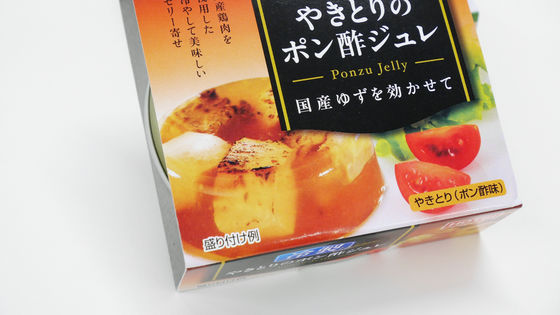 Looking at the raw materials behind the package, fruits such as chicken, soy sauce, brewed vinegar, citrus fruit and apples concentrated juice, lemon juice concentrate are also included. In addition, allergic substances contained in "Yakitori Ponzu Jure" are wheat · soybean · chicken · apple 4.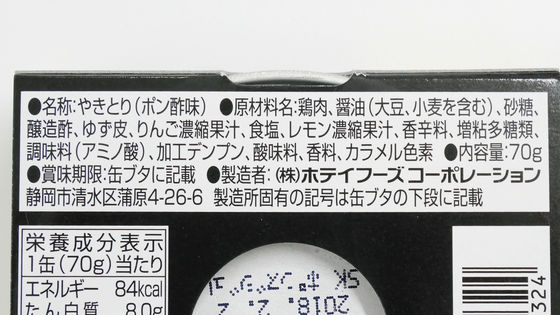 Nutrients per can (70 g) are 84 kcal of energy, 8.0 g of protein, 3.6 g of lipid, 5.0 g of carbohydrate and 545 mg of sodium, and the equivalent of sodium chloride is 1.4 g.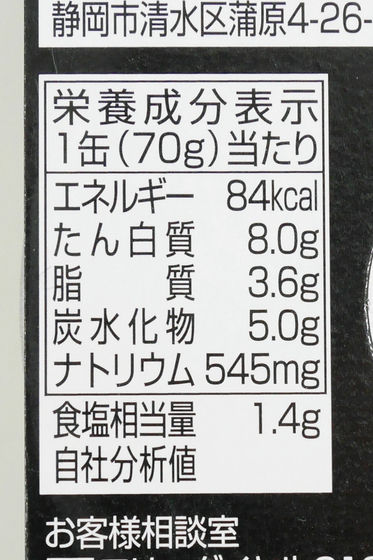 "Scallop's white wine jelly" is a scallop (scallops) entered into the juice of white wine, plenty of colorful paprika.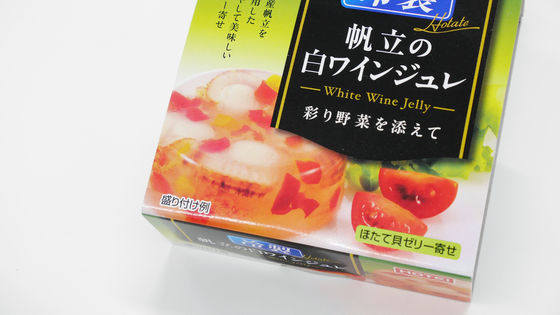 Raw material is like this, much simpler than "Yakitori Ponzu Jure".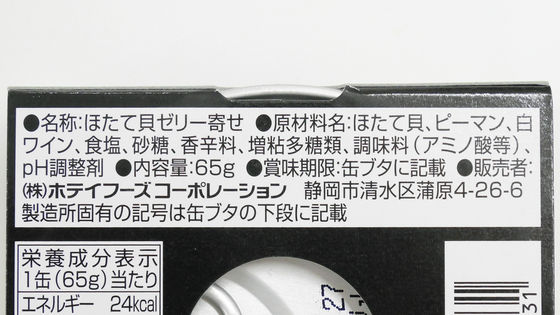 Nutrients per can (65 g) are 24 kcal of energy, 3.3 g of protein, 0.3 g of lipid, 2.1 g of carbohydrate, 2.1 g of carbohydrate, 535 mg of sodium. Salt equivalent is 1.4 g.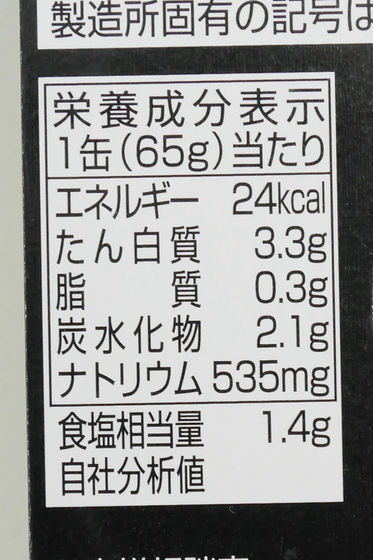 I tried to remove a can from a package.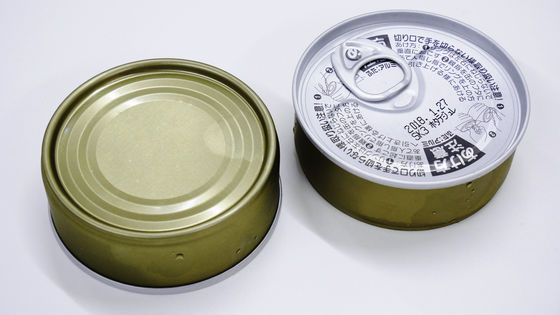 An expiration date and a product name of "scallops" are printed on the top of the can, so that you can see what the contents are without the package.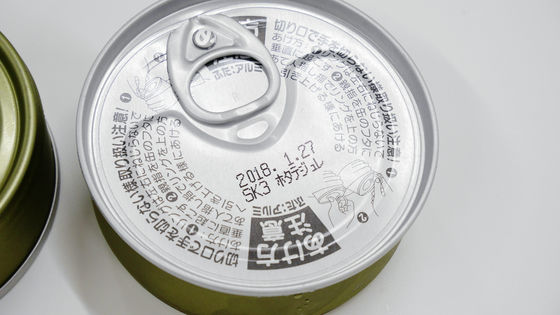 Paccari cans while paying attention so as not to cut your fingers.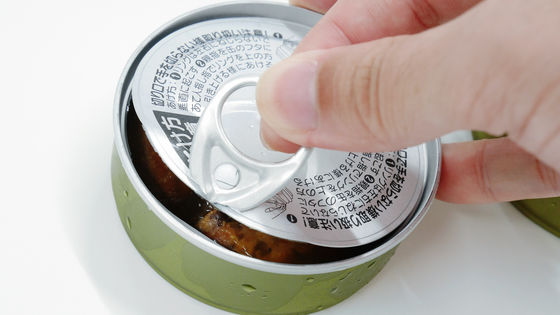 When opening the lid of "Yakitori Ponzu Jure", it looks like this. Some of the Yakitori is rolling as it is.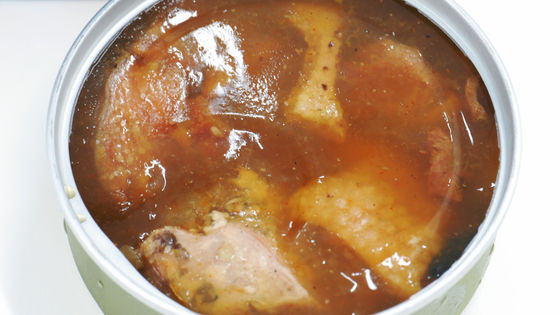 Looking up, Jure has not that much transparency, it looks like boiled waste.



I tried it on the plate.



Looking up, Jure is not invisible as a gelatinous chicken skin ... ....?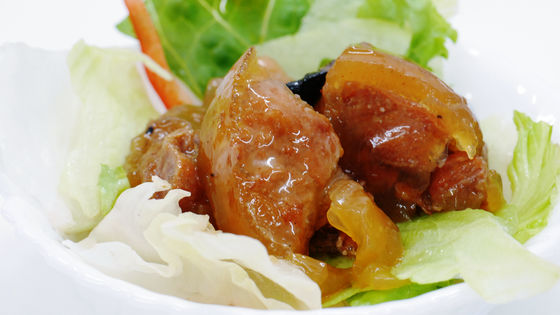 That's why Pakuri is at once. The moment I put it in my mouth I feel gentle saltiness and strong sweetness of ponzu jelly, but chicken comes out from inside the rust and gradually the snake thoroughness and fragrance spreads in the mouth . Thanks to Ponzu Jelé, it has become a bitter taste that can be eaten even in the summer, but I feel a bit of greasiness as it is interlocking.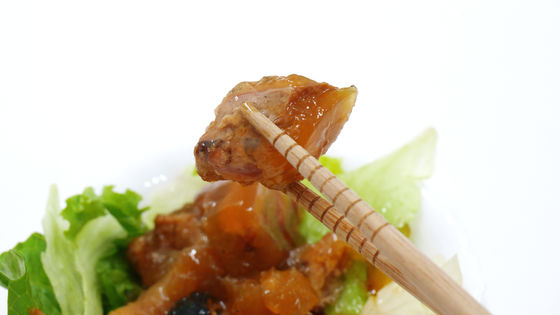 The chicken is very soft, and as a chewy, it is an image close to grilled salmon, it will collapse as a goddess. Because the texture that Julé's puffy combines is there, the texture is very mysterious.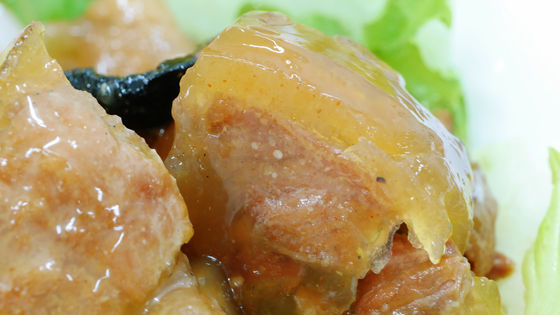 There was firmly browned skin as well. When I got more editorial staff to eat, I also comment that "I want to drink beer while eating something."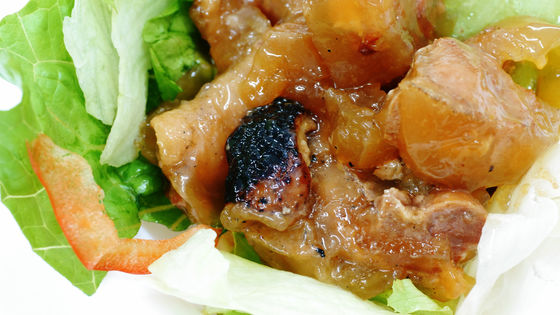 And this is "scallops white wine jelly". There were four scallops inside.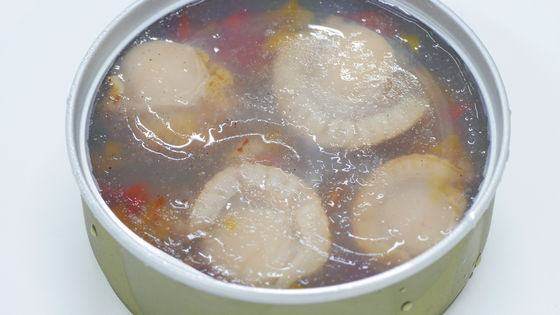 Jure here also has little transparency, but the feeling that the inside paprika etc is visible a little.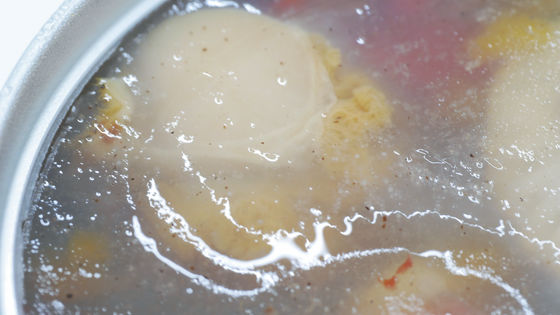 When I tried squatting the contents of canned food with a spoon, I was inclined all the way ......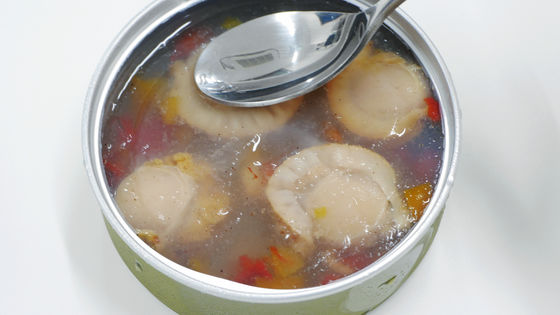 I tried to take out the contents so as not to destroy it. Lumpy feeling is tremendous.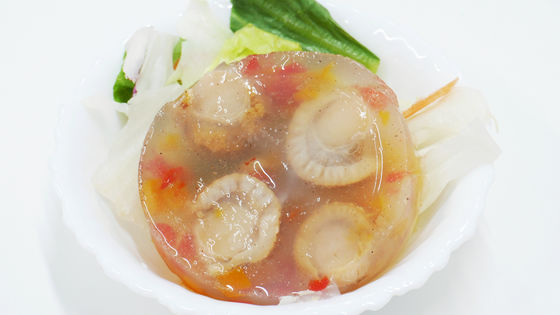 So when we serve vegetables together, it looks like this.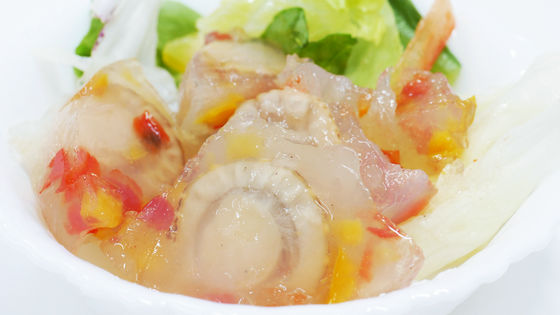 When eating with pakuri, the scent of scallops spreads out in the mouth. This is anyway the scallop taste is solid, but as a taste it is very simple except saltiness and scallop umami almost not felt. Unlike "Yakitori's Ponzu Jure", there is no greasy feeling and it is very fishy, ​​but there was an opinion that "It might not be suitable for those who are not good at odor." Although it is said that "Juare of white wine", the flavor of white wine is hardly felt.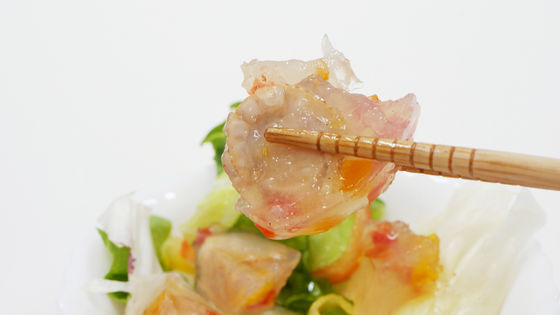 "Yakitori Ponzu Jure" and "Scallop White Wine Jelly" can be purchased from Amazon respectively, Yakitori ponzu jelly is 183 yen including tax, White wine jella of Scallop is 248 yen including tax.

Amazon.co.jp: Hot Cold Yakitori Ponzu Jelly 70 g Can: Food, Beverages, Liquor Mail Order

Amazon.co.jp: Hot cold scalloped white wine jelly 65 g Can: Food / Beverage / Liquor Mail order