Amazon's cloud service "AWS" is in perfect condition and the stock price rises sharply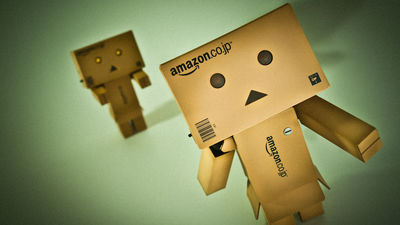 ByRyan Racca

From Amazon's second quarter (April - June) financial report, Amazon's cloud businessAWSRevealed a surprising rapid growth of 81% year-on-year profit growth.

Amazon Media Room: Press Releases
http://phx.corporate-ir.net/phoenix.zhtml?c=176060&p=irol-newsArticle&ID=2070675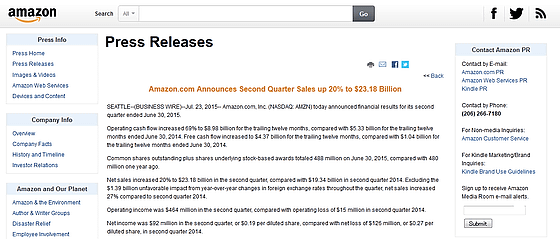 Amazon's Cloud Makes the Cut - MoneyBeat - WSJ
http://blogs.wsj.com/moneybeat/2015/07/23/amazons-cloud-makes-the-cut/

Amazon Posts Surprise Profit; Shares Soar - Bloomberg Business
http://www.bloomberg.com/news/articles/2015-07-23/amazon-sales-top-estimates-on-cloud-computing-customer-growth

AWS, which provides cloud storage services to store data on the web, is not limited to general usersNetflix·Pinterest·Instagram·Vine·IFTTT·Airbnbsuch asTransactions with many companiesWe are doing. In the second quarter of the year, AWS sales rose by 81% to 1.82 billion dollars (about 225.6 billion yen) far exceeding the analyst's forecast, the operating margin was 21% from 5% in the same period last year, I got a figure of about 400% increase.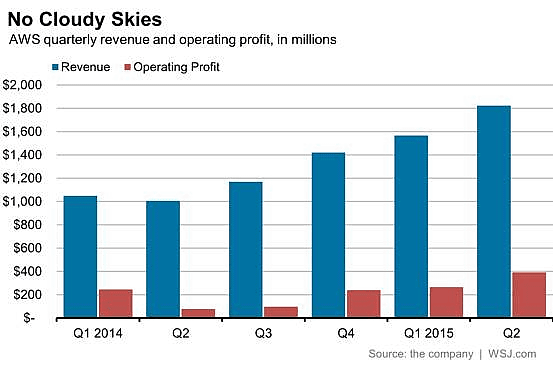 Sales of Amazon as a whole increased by 20% year on year to 23.2 billion dollars (about 2.8 trillion yen), making a turning point from the deficit in the same period last year. Besides the good performance of AWS, it was held on 15th JulyPrime Day SaleSuccess has had a big influence. Amazon 's stock price soared by 19% after publication of the financial report.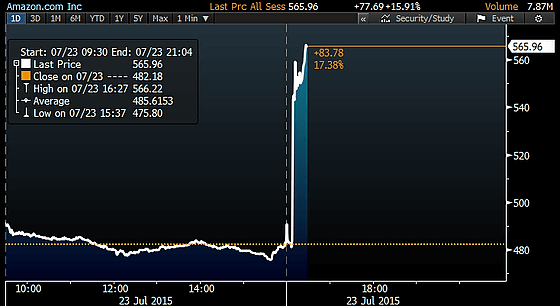 In addition, Amazon has announced earnings forecast for the third quarter (July - September) from $ 23.3 billion (about 2.89 billion yen) to $ 25.5 billion (about 3.1 trillion yen), and analysts The bullish attitude is showing against the average forecast of 23.9 billion dollars (about 2 trillion 96 million yen).