Experimental movie that stops the air conditioner of Jeep running or turns off engine while driving by remote control


"Remotely controlled by hacking" is not limited to PCs and smart phones, but actually it is the same with cars. WIRED 's Andy Greenberg reporter actually experiments with Jeep Cherokee, is operated arbitrarily with air conditioners and car radio, and is also seen to cut the engine while driving on a highway.

Hackers Remotely Kill a Jeep on the Highway - With Me in It | WIRED
http://www.wired.com/2015/07/hackers-remotely-kill-jeep-highway/

The movie is kore.

Hackers Remotely Kill a Jeep on the Highway - With Me in It - WIRED - The Scene


At the beginning of the movie, Jeep Cherokee is parked in the parking lot ... ...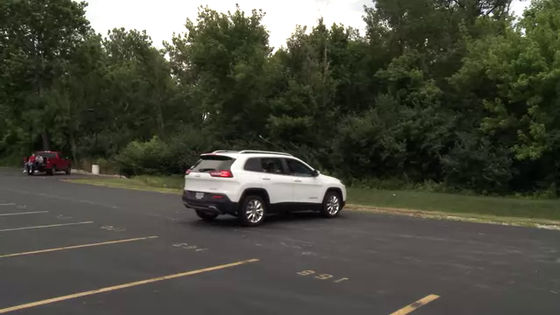 I am doing somewhat suspicious movement.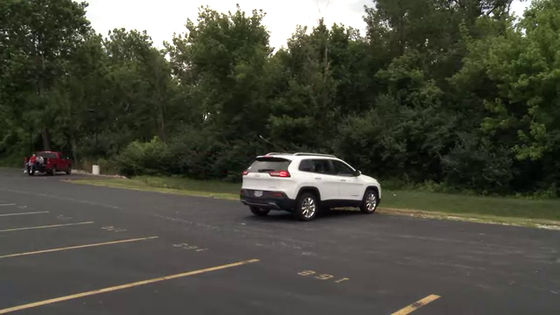 From the image of the interior camera, you can see that "the car is being moved" irrespective of the intention of the driver.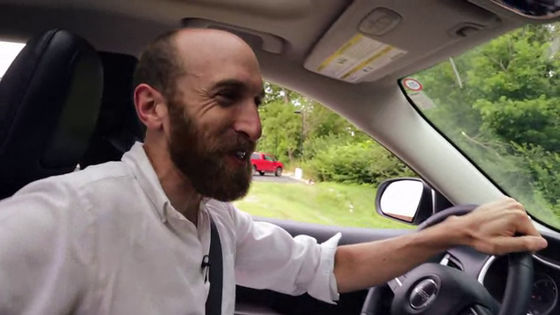 This time, the remote operation was done by Mr. Charlie Miller who is in charge of security on Twitter and security companyIOActiveMr. Chris Balasek.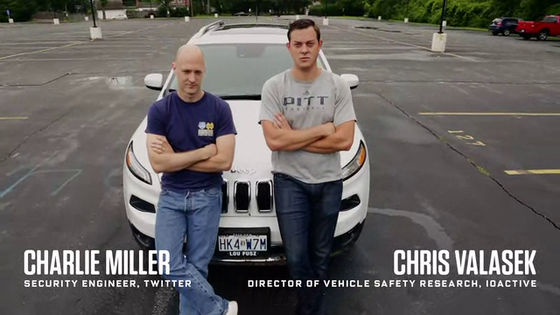 It is Mr. Andy Greenberg of WIRED who boards Cherokee.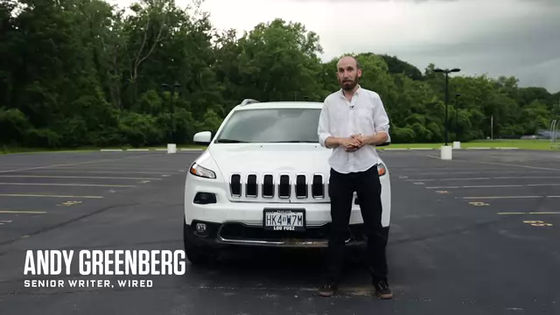 This time, we will set up a remote control for Cherokee running on expressway.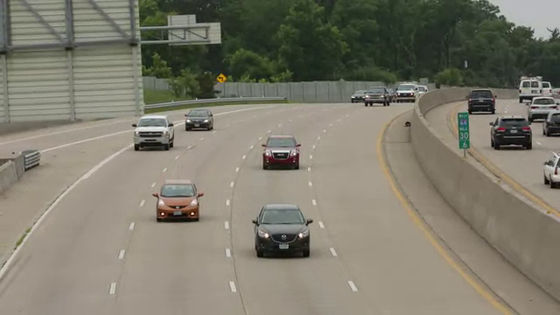 Two people to make a plan on what to do after Mr. Greenberg called "Do not panic no matter what happens".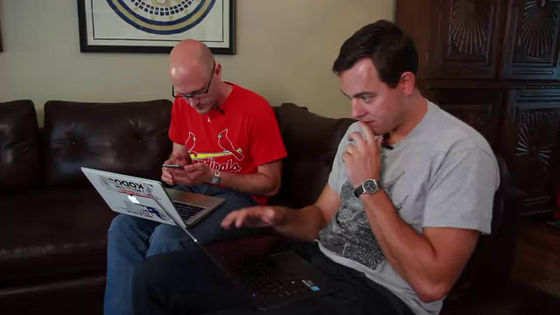 Suddenly, Mr. Greenberg is in trouble because the horn is beginning to ring even though I have not touched it.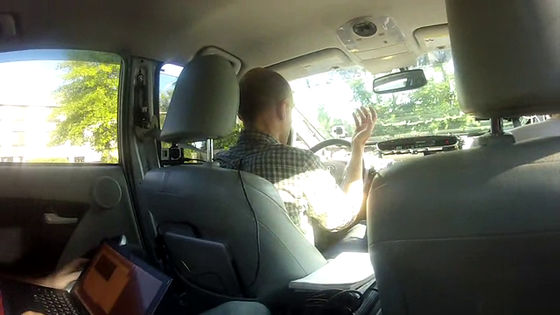 While I was driving on a highway, the air conditioner first turned off.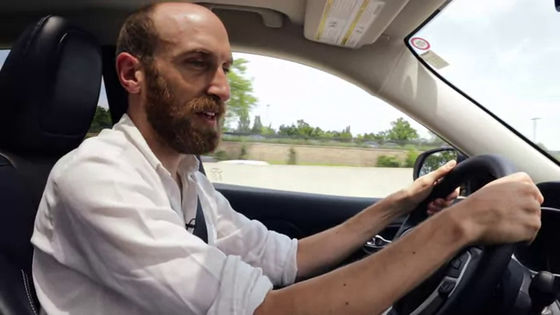 Subsequently, photographs of Mr. Mr. Mr. Mr. Mr. Barassek are displayed in the car navigation system ......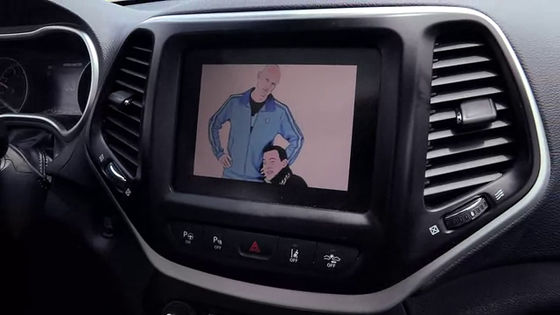 When I thought that the radio switch was turned on, it was loud enough to disturb driving.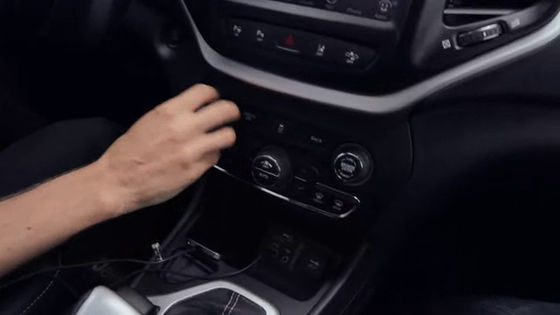 More hardships will continue. Washer liquid that continues to exterminate ... ...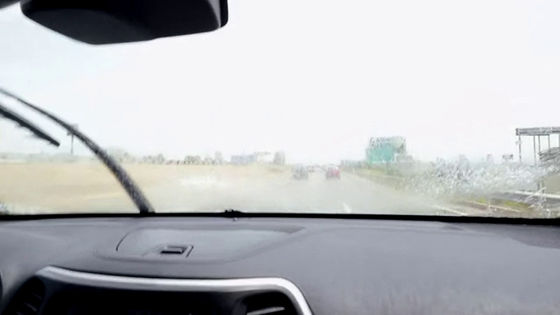 Furthermore, the engine was cut off by remote control.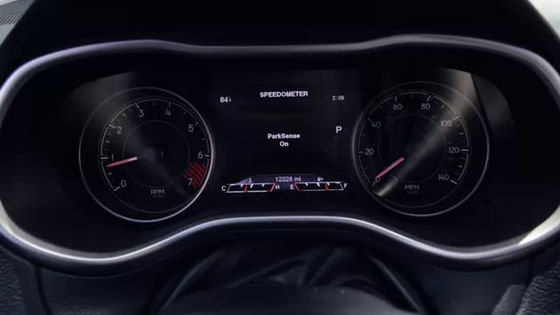 Mr Greenberg noticed abnormality.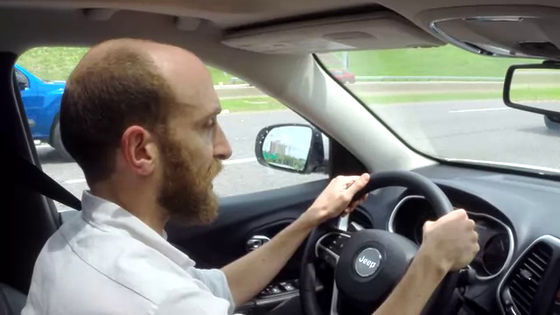 For the moment, I will light the hazard, but I can not do anything beyond that I will give up.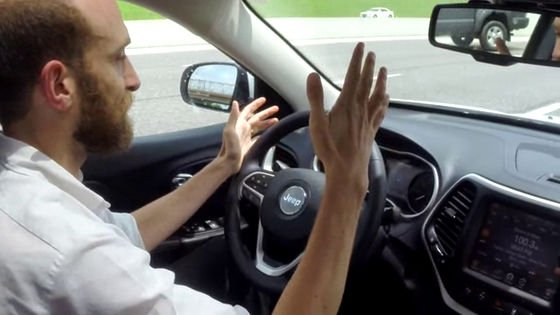 Actually, this is not the first time for Mr. Mr. Mr. Barrseek to "take over the car", and in 2013 the Ford Escape and Toyota Prius do the same thing. The article at that time is published in Forbes.

Hackers Reveal Nasty New Car Attacks - With Me Behind The Wheel (Video)
http://www.forbes.com/sites/andygreenberg/2013/07/24/hackers-reveal-nasty-new-car-attacks-with-me-behind-the-wheel-video/

However, the experiment in 2013 was a remote operation in the form of a wired connection between the attacker's PC and the car, by a person who is not a driver. This time, Mr. Miller and Mr. Balasek did a remote control wirelessly without getting in the car.

This is a vulnerability of the information terminal "Uconnect" that Fiat Chrysler is carrying in the car. Mr. Miller and Mr. Barassek are not for misuse, they are conducting experiments to point out dangers to the last, and they have conducted a survey with Fiat Chrysler for 10 months. Currently, it seems that there are 4,710 thousand cars equipped with vulnerable Uconnect.

2015/07/27 Additional notes:
In this issue, we announced that Fiat Chrysler recalled the vulnerability of Uconnect "It is possible to remotely control the car from the outside," and will update all 1.4 million software installing the same kind of system. The target car model is
· 2013 to 2015 model "Dodge · Viper" special specification car
· Pickup truck of 2013 ~ 2015 type "Ram 1500" "Ram 2500" "Ram 3500"
· Chassis cap of 2013 ~ 2015 type "Ram 3500", "Ram 4500", "Ram 5500"
· 2014 ~ 2015 type "Jeep · Grand · Cherokee" "Cherokee"
· 2014 - 2015 model "Dodge Durango"
· 2015 model "Chrysler 200" "Chrysler 300" "Dodge Charger"Dodge Challenger"
Of these, vehicles equipped with 8.4 inch touch screen are targeted. Software updates are done by the owner of the car himself using the USB memory.

Statement: Software Update
http://media.chrysler.com/newsrelease.do;jsessionid=B7D7406131140006052C90C0F7CDD7B5?&id=16849&mid=1

Fiat Chrysler Recalls 1.4 Million Vehicles to Defend Against Hacks - Bloomberg Business
http://www.bloomberg.com/news/articles/2015-07-24/fiat-chrysler-recalls-1-4-million-autos-to-defend-against-hacks