I've eaten sweet and sour ice "Tomati lemon salve" that grinds ripe tomatoes entirely in San Diego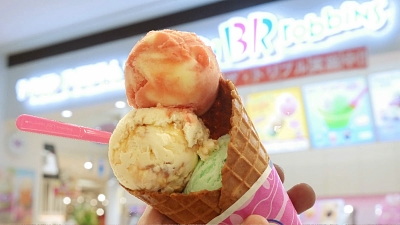 Siriwan Ice Cream is a new sensation Solve combining sorbets with ripe tomatoes and sweet and sour lemon sorbet "Tomatti lemon sorbetWe are selling it from Wednesday July 1, 2015. It took three years to develop and it was a flavor that made the ice taste of the rare tomato material as it was, so I went to eat actually what kind of taste it is.

Product Information: Flavor [B - R Thirtiane Ice Cream]
http://www.31ice.co.jp/contents/product/flavor/index.html#spoon

Arrived at the Sanity One Ice Cream.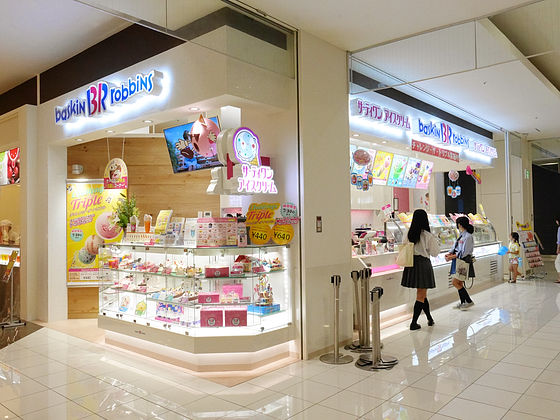 Tomaty lemon solve is of course posted on the signboard at the shop front.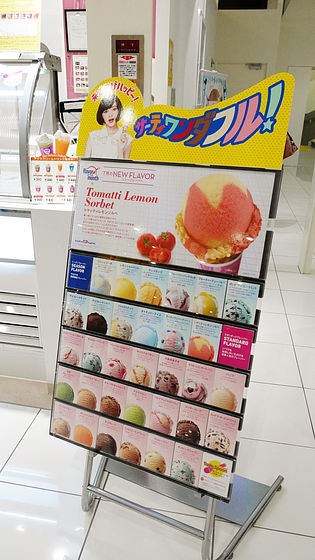 Until July 30 th (Thursday), a campaign that will make the triple with the price unchanged when ordering double was underway.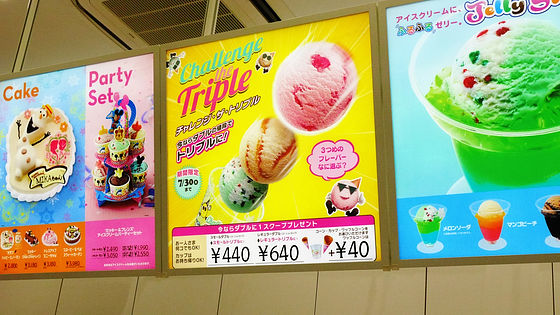 I tried ordering with Triple including Tomati lemon sorbet because it was awesome. The price varies depending on the store, but it was 350 yen for single, and 440 yen for double at shops visited this time.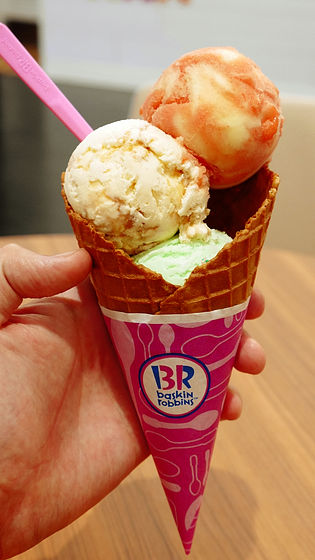 This is Tomatti lemon sorbet. It is a new sensation solve that combines red tomato ice and white lemon ice and add a little salt.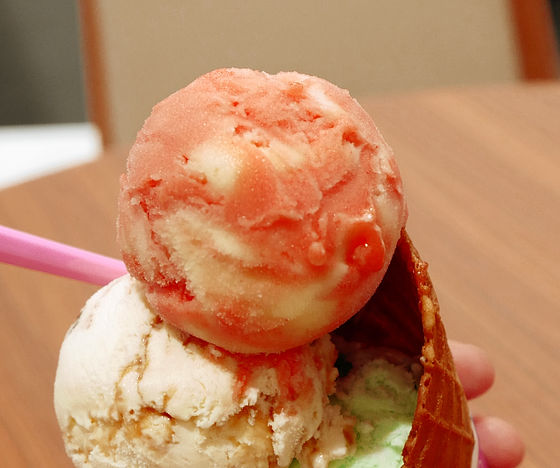 I tried to eat it as "salty taste like salt tomato ...?", It feels like Ice with ripe sweet and sour fruit tomatoes. It is a strange ice like tomato scent like when you opened the tomato can, and mysterious ice that you can feel the tomato's richness in the aftertaste.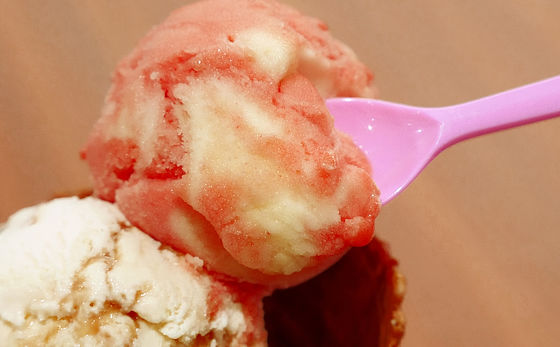 Sorbet of tomato and lemon has a marble pattern in the middle, two different acidities of rich tomatoes and fresh lemons complement each other. In this case people who do not like tomatoes too should be deliciously eaten. Because it is not sweet and refreshing taste, it seems to be refreshing when you eat it on a hot day.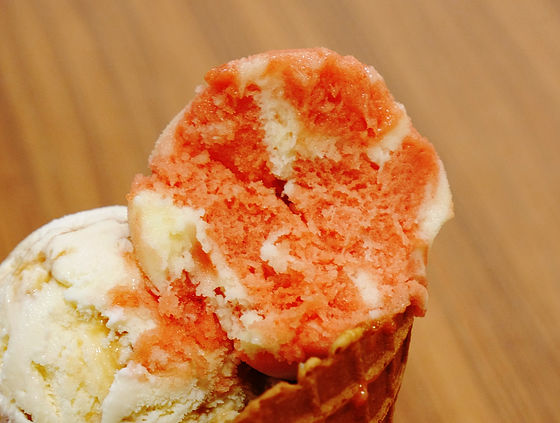 I changed to triple this time, so even if I finish eating the first Tomati lemon sorbet, I can still enjoy ice cream. Although it is now possible to select ice vessels from cup, corn, waffle corn (40 yen extra) at the San Die ice cream, if you select triple with corn, the ice will fall easily about. As the mouth is wider if waffle cone like this time, it is recommended because it reduces worry of dropping ice.