"Cacoon" which a fusion of a tent and a hammock with a comfortable sleep & relaxing space appears in the air when hanging over trees and under the eaves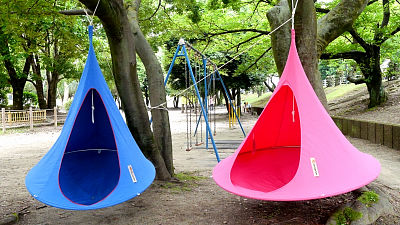 I met in a jungle of MexicoNest of Hata udorryFrom the ceiling, tree, eaves, etc. that the designer received inspiration from, it is wonderful to sleep comfortably and to spend relaxing time "Cacoon (Cacoon)"is. I used a material that is sturdy and stretchy to use for the mast of a yacht and it is said that it can make a space that makes it easy to relax anywhere, so I actually tried using it.

Cacoon Japan Kakun Tent Hammock Authorized Distributor "Cacoon Japan (Kakun Japan)"
http://cacoon.shop-pro.jp/

Cacoon that I got to the editorial department is "Single Sky Blue" for one person and "Double Hot Pink" for two people.



I opened the box with the pakari.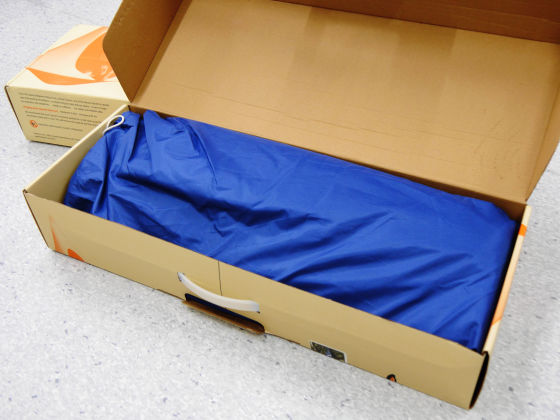 The inside was Cacoon main body and storage bag, 4 m rope with carabiner, assembled aluminum ring, instruction manual.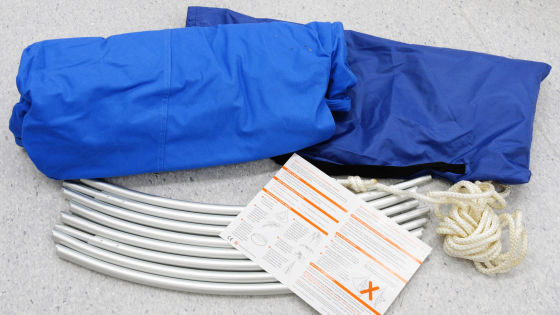 Try carrying it like this. Cacoon for 1 person on the left and 2 people on the right side, both sizes and weights that can be carried by women.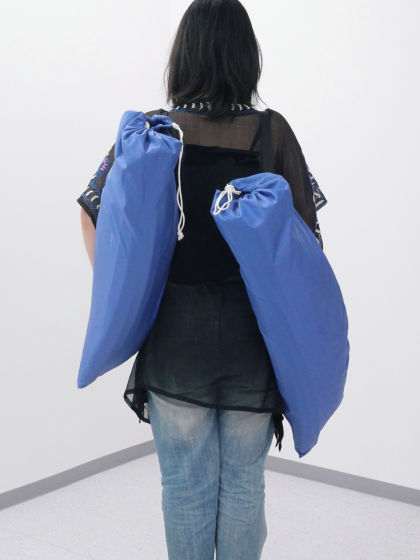 So I will actually use Cacoon.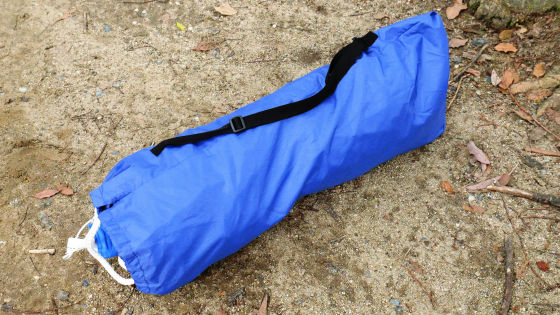 First of all, you join eight aluminum pipes ......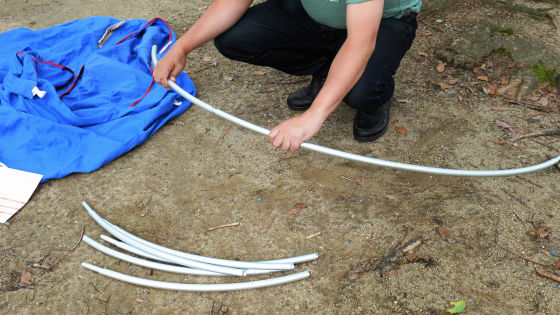 Make it a ring.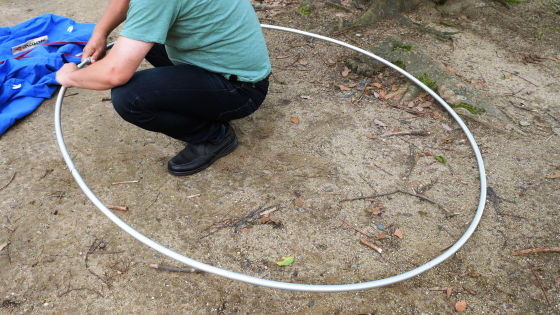 I will cover the Cacoon body on the ring.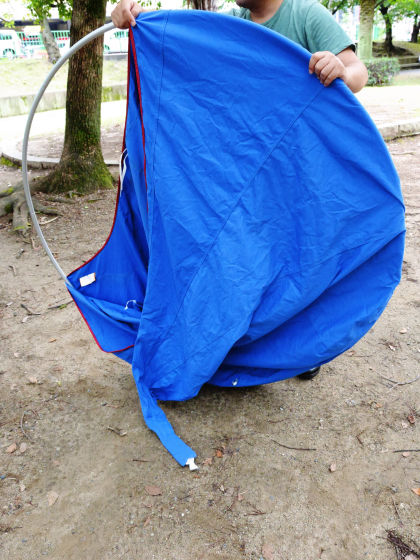 Pimp is attached to the main body, so we attach a strap to the ring.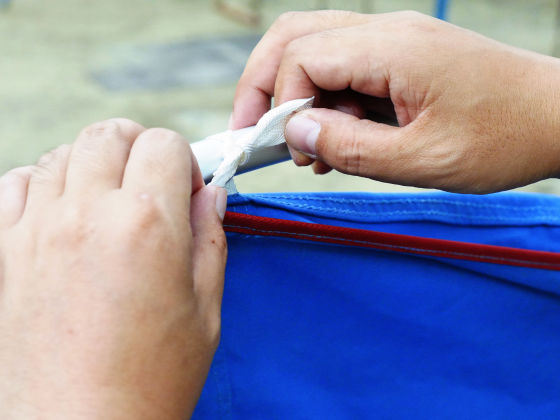 With the feeling as below, wrap the ring in Cacoon completely OK.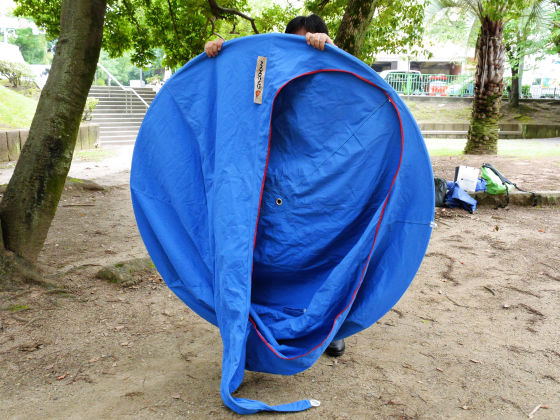 Because Cacoon is shaped like a triangle, I will hook the rope's carabiner in the hole at the top.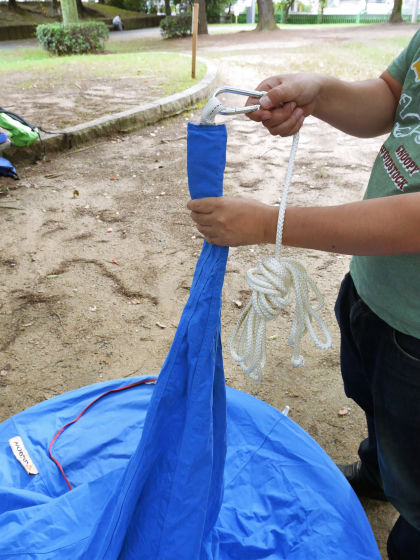 The way of fixing is to hook the rope to a solid place, such as a thick tree afterwards ......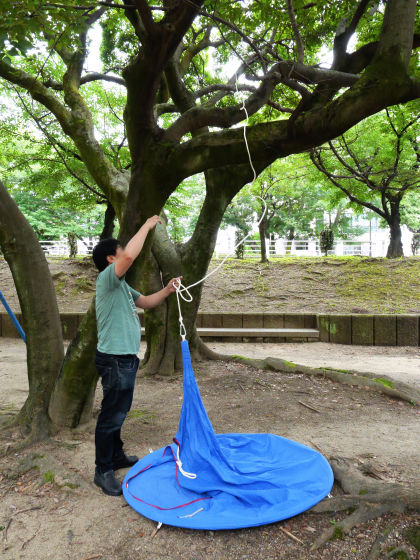 Just hanging on the Cacoon and tying the rope to the tree is fine.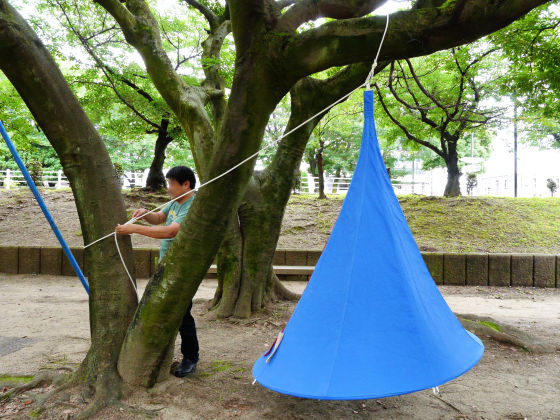 Let 's firmly enclose so that people do not fall with Dosun when entering Cacoon.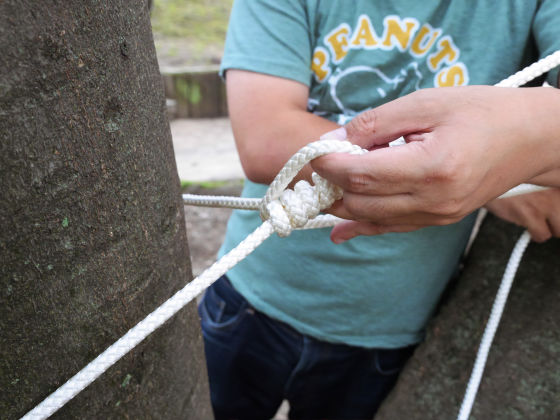 It is completed. The time from assembling the ring to hanging down Cacoon is about 5 minutes for the first time, it is as easy as it can be done in a shorter time if you get used to it.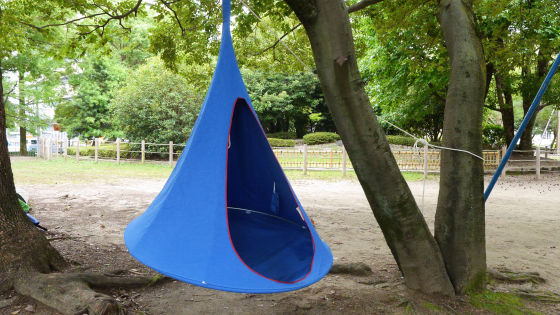 Inside is like this.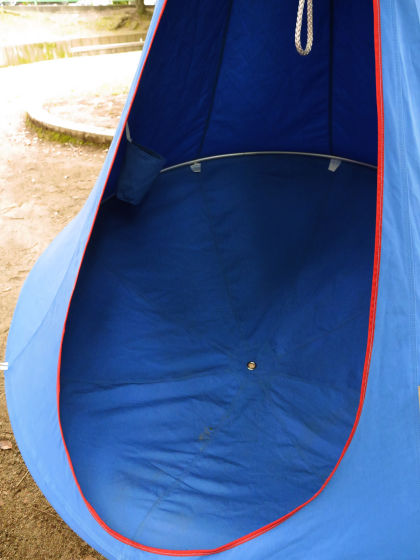 Actually entering, you can not swing or like a trampoline, but Cacoon fluffy has been comfortable and is perfect for a break or a nap. Since the load capacity is 200 kg, the single size is 1.5 m high × 1.5 m diameter, the legs can be stretched if it is a small person, but the man was of a size not to enter without bending the legs.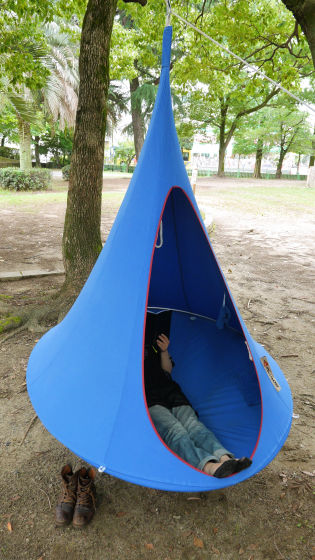 There is something like a fishing ring on the ceiling.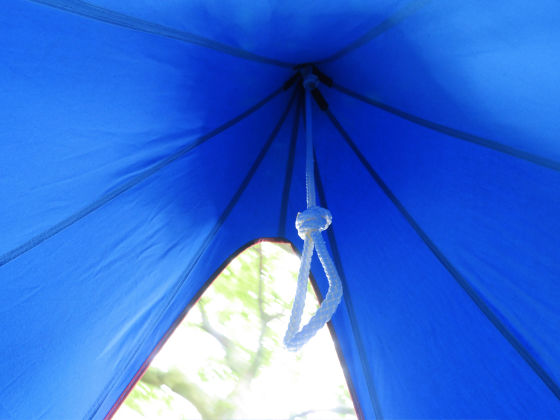 It is a fluffy ride, but it is also easy to change your position if you use a flywheel.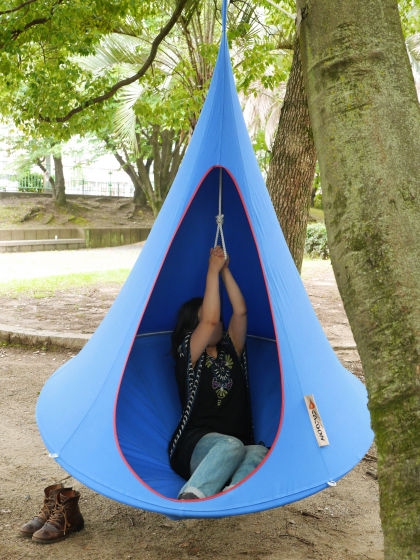 Besides this, inside of Cacoon are pockets where notes and books are likely to enter ......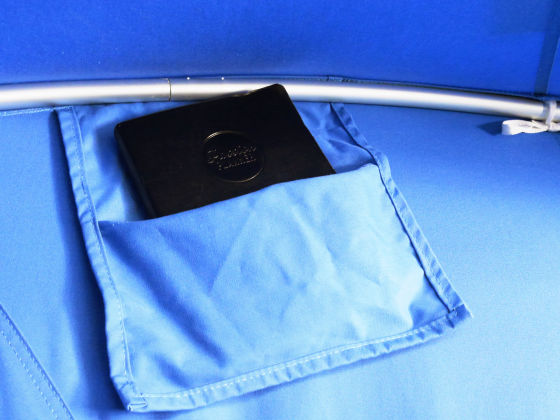 There was a drink holder.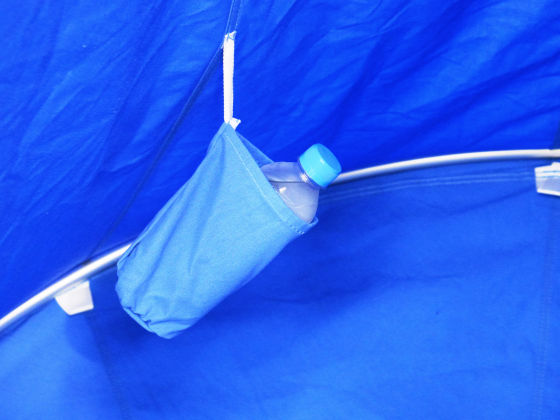 Also, Double Hot Pink for 2 people will be assembled in the same way. Double Hot Pink has a large size of 1.8 m in diameter.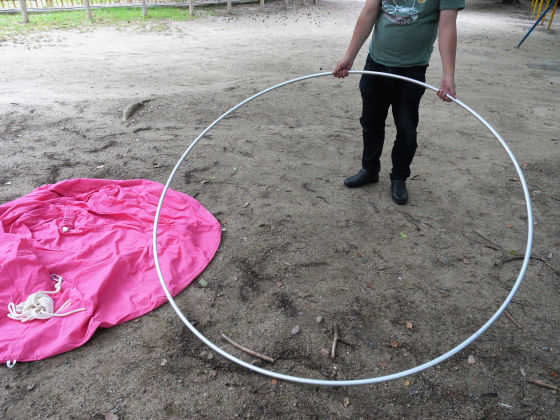 Place the body on the ring and tie the inside straps together.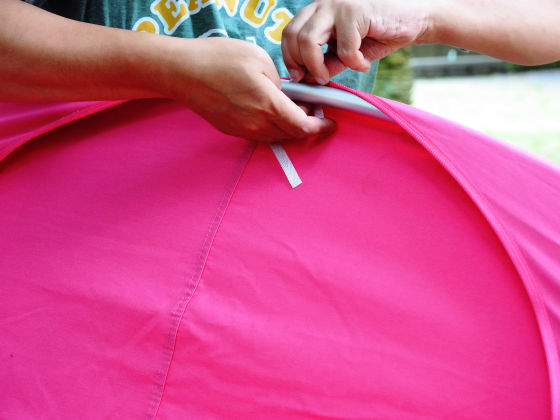 Put a carabiner at the end of Cacoon ... ...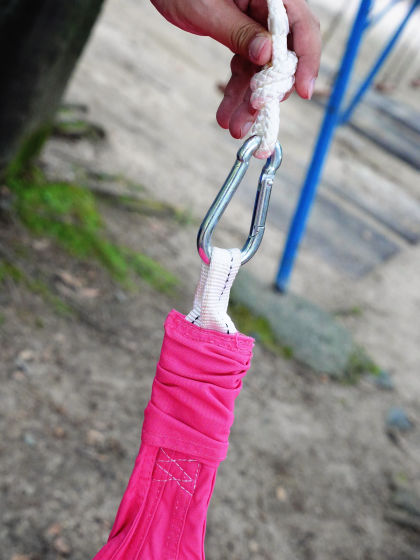 I will tie it around the thick part of the tree.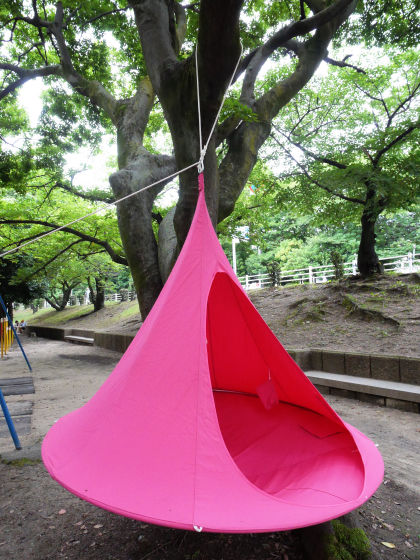 It is like this when singles and doubles are arranged next to each other.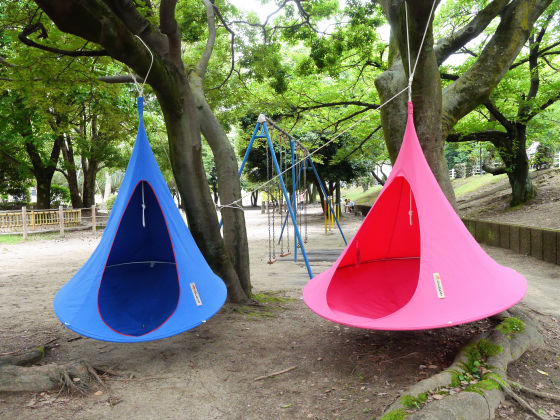 Cacoon for 2 people has a load capacity of 200 kg, a height of 1.5 m × a diameter of 1.8 m, the size of two adult males and the legs were stretched.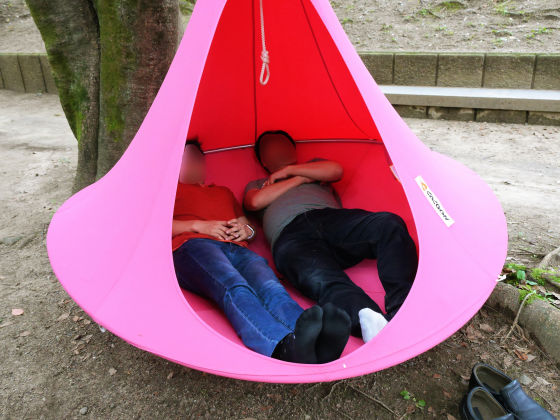 It can be quite relaxed if you are alone.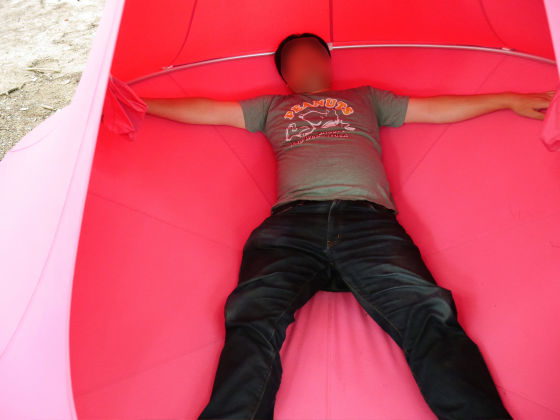 As you can see from the side, it is understood that Cacoon has a slightly lower front, so if you lie down, your head gets better and you can keep just the right posture.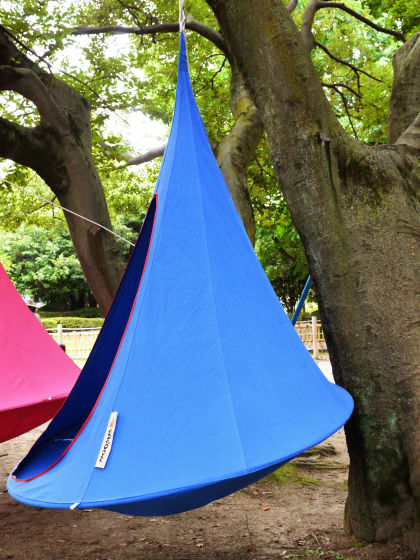 It is fairly unique from a distance away. It looks like a huge brow looks hanging in the tree.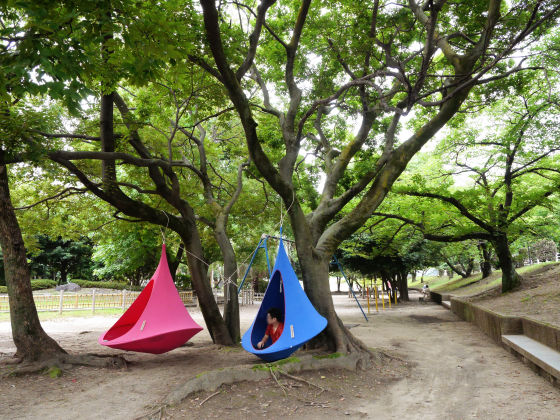 Cacoon can be used not only as a hammock hanging from a tree at the time of camping but also as a rest space to be hung on the eaves of the building. In addition, because it can be used indoors,It is said that it is also used in hotels and spas. Since there is no door of the entrance if it is a single body, it is not suitable for places with many mosquitoes, but it is so comfortable that it seems to fall asleep soon so it seems to be useful as a nap of home and office.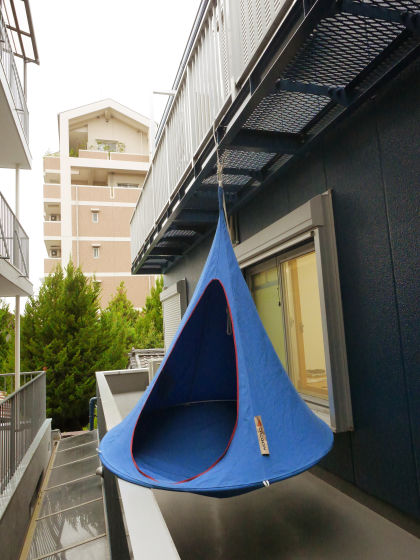 In addition, Single Cacoon is 42,800 yen including tax.

Single Cacoon Cacoon tent hammock for adults only - cacoon
http://cacoon.shop-pro.jp/?mode=cate&cbid=1779624&csid=0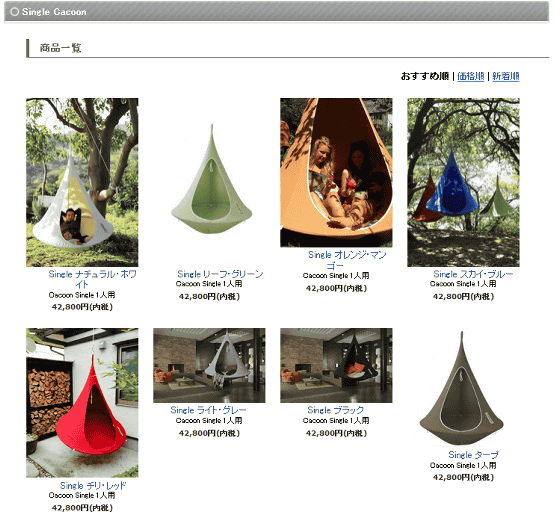 Double Cacoon can be purchased at 52,000 yen including tax. other than this,Children's size CacoonYaDedicated mosquito netAre also on sale.

Double Cacoon Cacoon tent hammock for 2 adults - cacoon
http://cacoon.shop-pro.jp/?mode=cate&cbid=1779625&csid=0