Nissan "Juke R", which was a fleeting price of 50 million yen with GT-R engine loaded, evolved to 2.0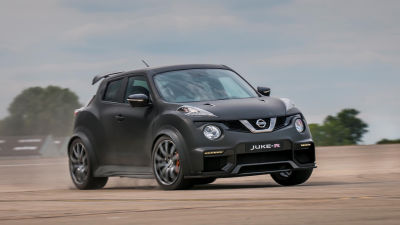 Nissan's flagship sports "GT-R"High performance engine, compact SUV"JUKE (Juke)Monster machine mounted on "JUKE-R"Is a supercar that only a few cars are produced in the world, and the price has become a hot topic with about 50 million yen at that rate. That JUKE-R power-up for the first time in about four years "JUKE-R 2.0"We renovate as a debut.

The Nissan JUKE-R gets an exciting upgrade: Introducing the JUKE-R 2.0 - Nissan Online Newsroom
http://nissannews.com/en-US/nissan/usa/releases/the-nissan-juke-r-gets-an-exciting-upgrade-introducing-the-juke-r-2

You can tell what kind of car JUKE - R 2.0 is by looking at the following movie.

Nissan Juke-R upgraded - Introducing Juke-R 2.0 - YouTube


JUKE-R was first released as "the world's fastest crossover" at the Spanish event in 2011, the monster machine actually sold as a one-off model in 2012. GT-R engine boosted up to 500 horsepower "VR38DETT"(3.8L twin turbo) and powerful brakes were transplanted, and it was exactly" a wolf with a sheep's hide "or a wolf itself not covered with leather, which gave the world a strong impact.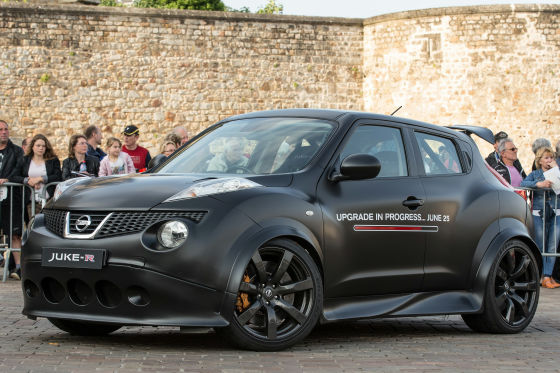 In Dubai's public highway circuit, a movie that blasts following a supercar such as Lamborghini Gallardo, Ferrari 458, Mercedes-Benz, SLS AMG was also made public and showed overwhelming high-performance for the first time.

JUKE-R Street Race in Dubai - YouTube


And in commemoration of the 5 th anniversary of Nissan Juke's sale about 4 years since the announcement of JUKE-R, JUKE-R further upgraded on June 25, 2015 and appeared as "JUKE-R 2.0".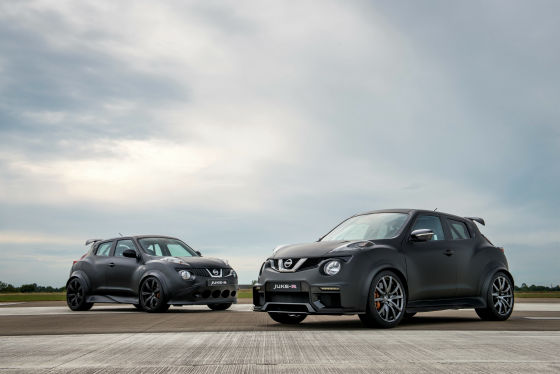 The engine of JUKE-R 2.0 VR38DETT adopts GT-R NISMO version. It has been further powered up, finally reaching 600 horsepower.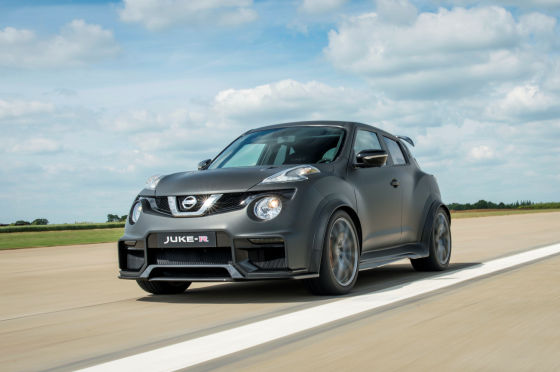 GT-R Transaxle 4WD has been transplanted to JUKE-R, but drift can be done with enough power with too much power.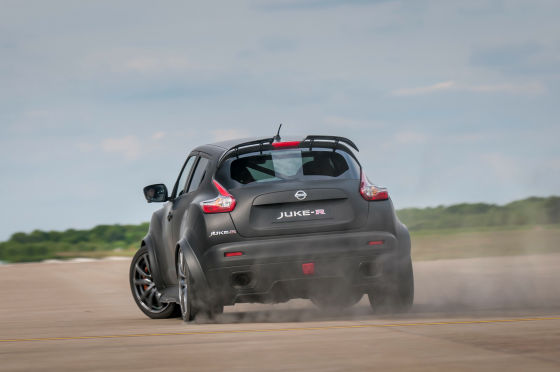 The shape of the front bumper has been changed to a shape with larger air intake.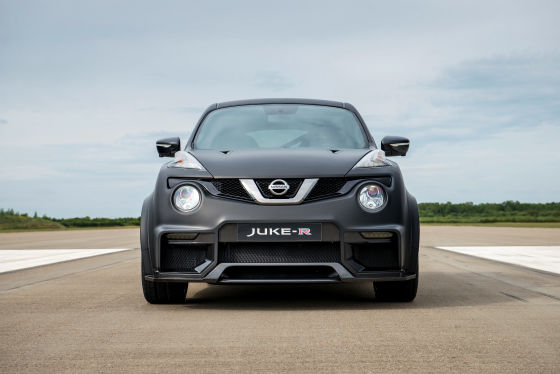 The material is ultra light carbon fiber. In addition, Juku is this round head is a headlight.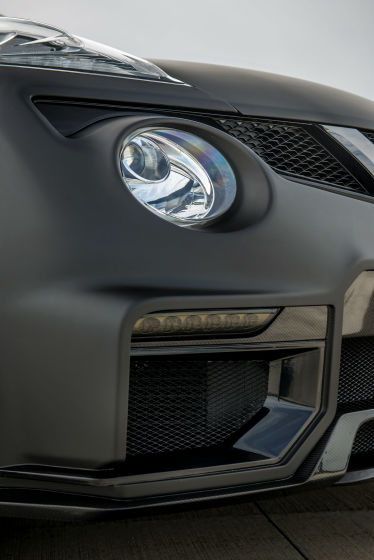 To improve the aerodynamic performance, the shape of the aero has also been slightly changed.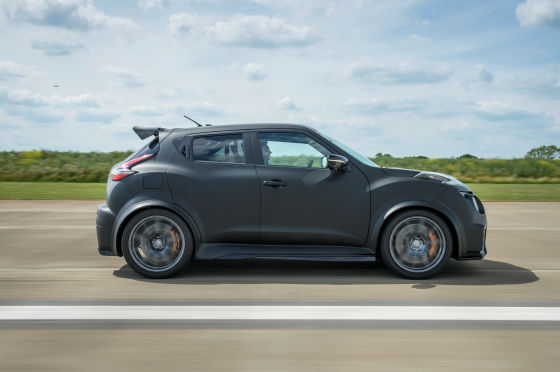 Sexy rear view features a huge carbon diffuser.



Distinctive split wings on the roof end.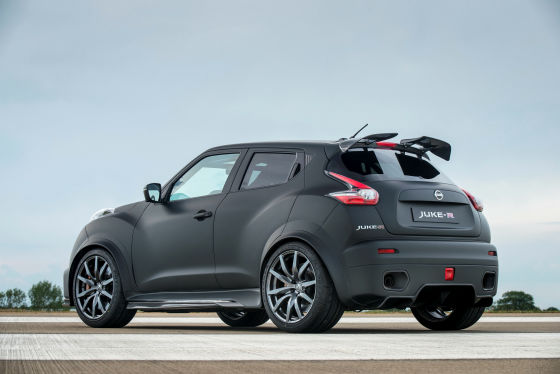 "R" emblem of the same design as GT - R.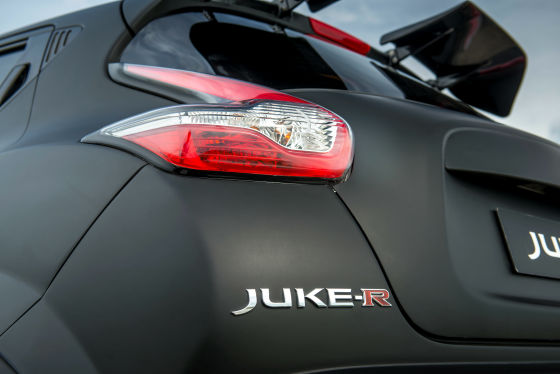 The outstanding presence is alive.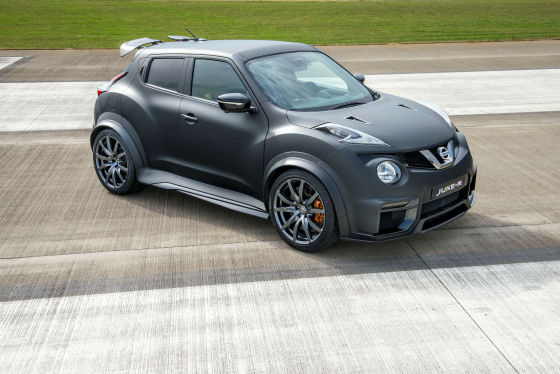 On June 26, 2015 in the UKGoodwood Festival of SpeedWhere do you care if JUKE-R 2.0 debuts on the market? Now that the depreciation of the yen has progressed considerably than at the time of the launch of JUKE-R, it is a matter of great concern as to how much the price will be when marketed.

·bonus
In the Goodwood Festival of Speed ​​which became the place of JUKE-R 2.0 debut, "JUKE NISMO RS"Is updating world record of one-way running.

World Record for Fastest Two Wheels Mile! Nissan Juke RS Nismo - YouTube