Ice "Suka THE Watermelon" Ice of Watermelon with seed that can be salted even from "refreshing" was released so I tried it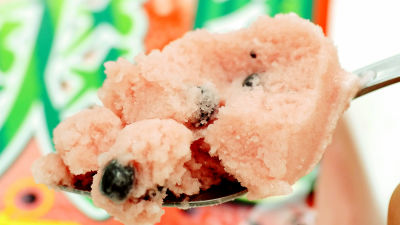 Ice that fine ice made into a sharp shirt reproduces the texture of watermelon, enters seeds of black ramune, it is delicious even if salt is applied "Refuge the Watermelon"Was released on Monday, June 15, 2015. So, in order to enjoy the taste of the summer, I bought it and ate it eating.

Refresh catalog | Product Information | Lover of your mouth Lotte
http://www.lotte.co.jp/products/catalogue/ice/01.html

This is the refreshing watermelon package. Watermelon juice is 5%.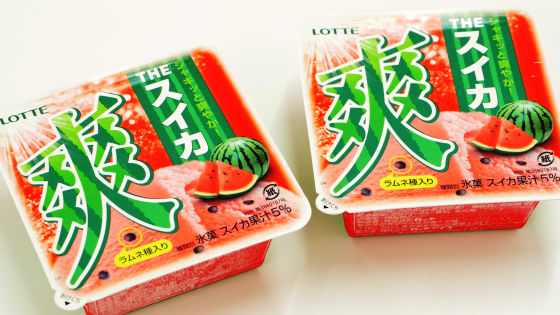 Looking at the box side, it was a watermelon motif using red and green. Even if salt is delicious, it is said.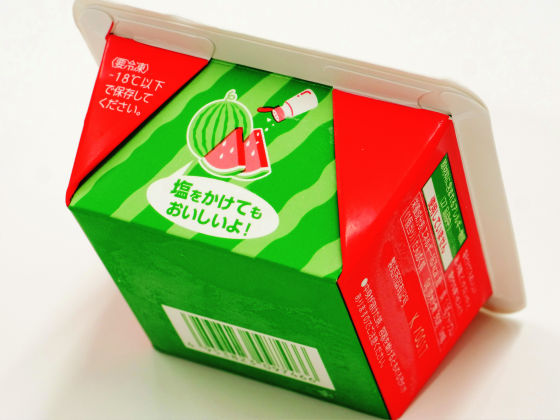 Calorie is 167 kcal per 190 ml.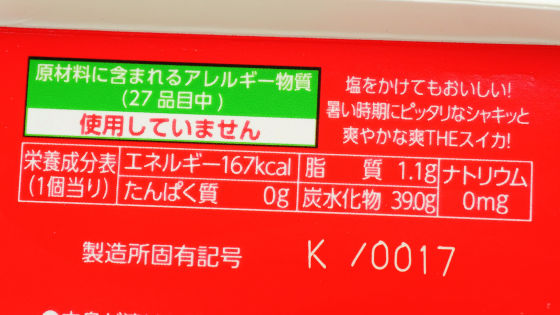 Raw materials include sugar, syrup, watermelon juice, ramune candy and so on.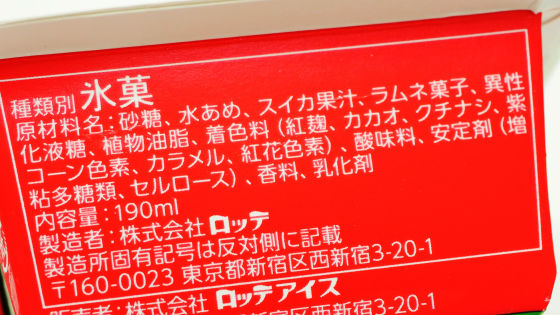 When I opened the package, in the pink ice cream ......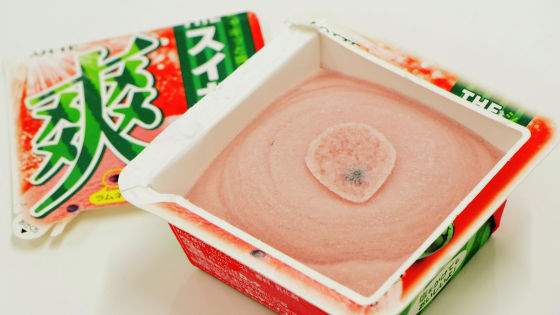 I found a black grain. It is imitation of watermelon seeds with ramune candy.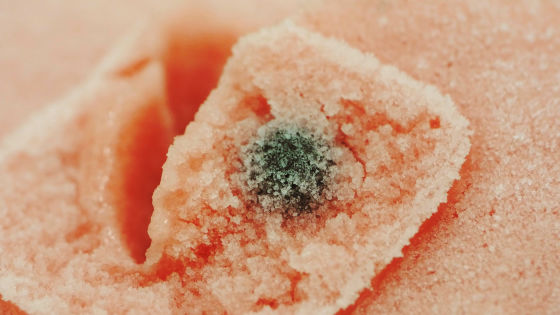 When eating a bite with Pakuri, the ice of a sharp texture melts in the mouth, and gradually the fresh sweetness unique to watermelon spreads.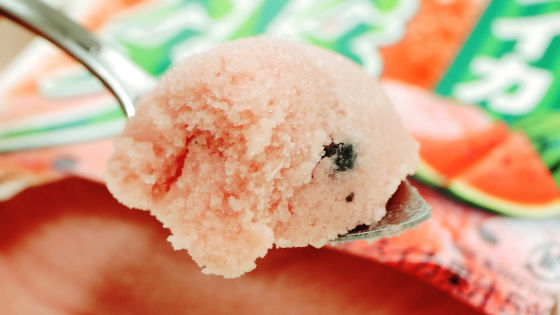 Lamune candy is more than expected, and biting the polypoly-made ramune candy makes me feel a little sour. Where the sweetness of watermelon alone is tend to be monotonous, it is a good accent for adding acidity.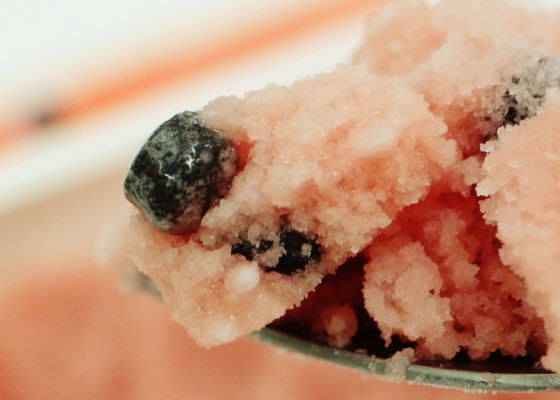 In addition, we will sprinkle some salt as we expected in the package and eat it.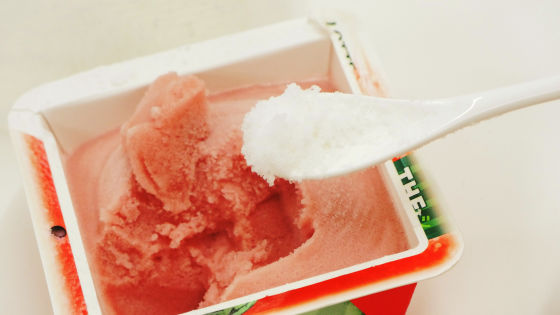 Ice already has a solid sweetness even if it does not stand out with salt, but you can enjoy exquisite sweet pepper by adding salt. There are also preferences, but adding salt can enjoy the three flavors of sweetness, sourness and salty, so it is recommended to sprinkle the salt once on a trial.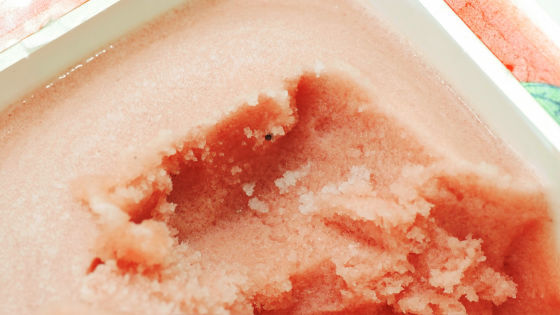 The refreshing watermelon will be sold for a limited time from June 15. The price is 140 yen including tax.