What should I do if I mistakenly purchase game delivery service "Steam"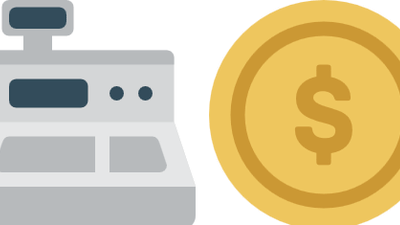 A refund policy was renewed with "Steam" online game distribution service operated by game maker · Valve. With this, Valve will repay money for any reason if the play time is less than 2 hours from purchase within 14 days.

Steam refund
http://store.steampowered.com/steam_refunds/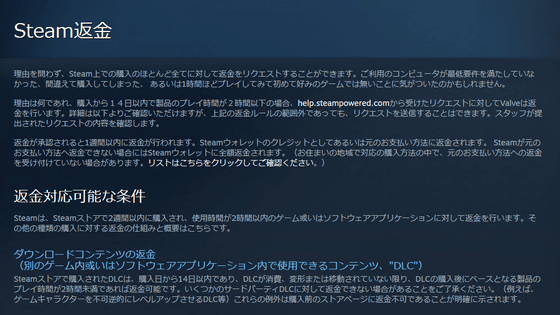 According to Valve, the refund is "with the condition that the product playing time is less than 2 hours within 14 days from purchase", whatever the reason,https://help.steampowered.com/If you send a request from me it will be refunded.

Notice of updating when Steam is started. "From now on, you will be able to purchase titles that you can not believe with confidence".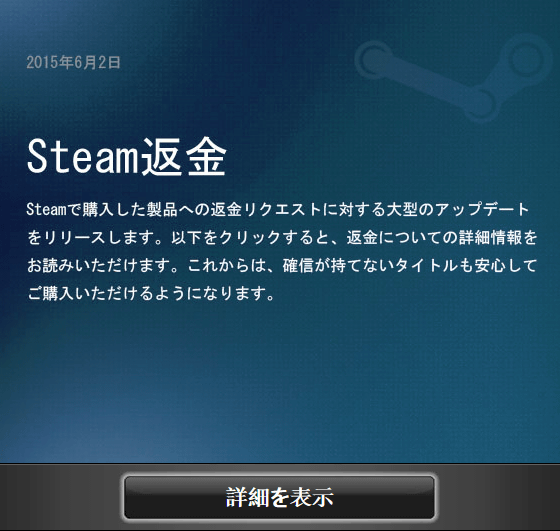 So, if you purchased the wrong game the procedure is as follows. First of allSteam SupportPlease enter your account name and password on the page of, and click Sign in.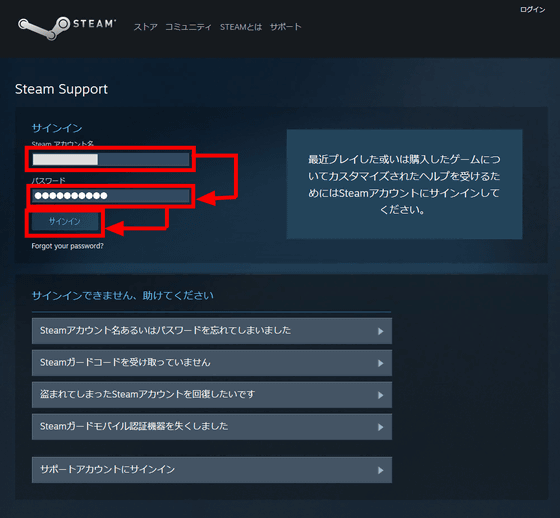 Then click on the corresponding product.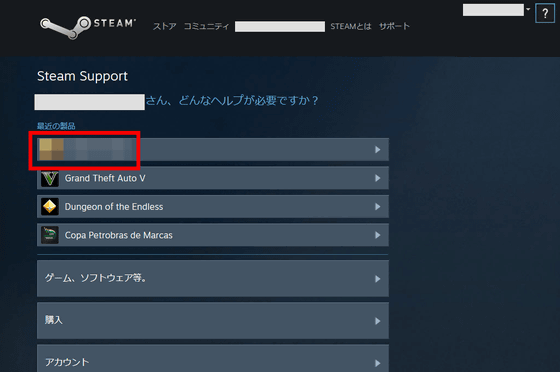 Since the option of what kind of problem was found is displayed, click on "I purchased by mistake".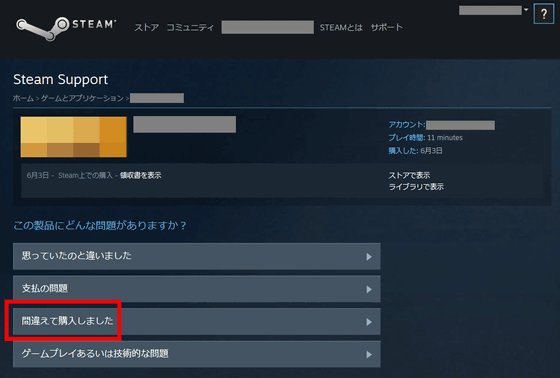 Then click "I would like to receive a refund."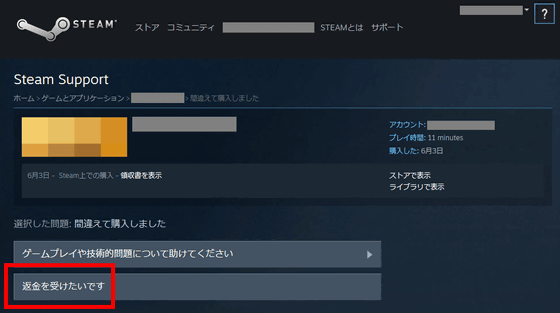 Since it becomes the request transmission screen, please select the means to use the refund destination as a Steam wallet or a means (such as an international credit card) used for payment, confirm that the reason column is "I purchased by mistake" Submit ".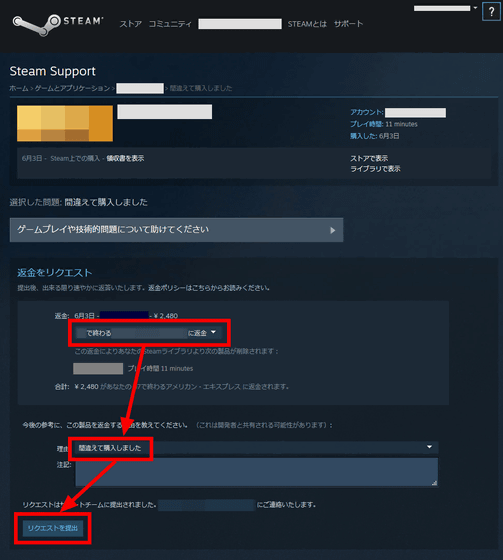 This completes the refund request. After that Valve's staff will confirm the request content and refund will be done within 1 week if refund is approved.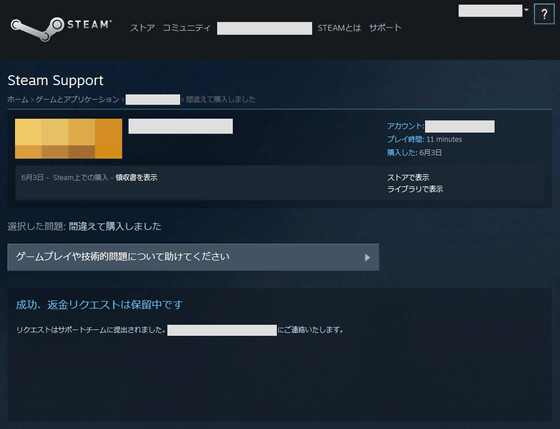 In the case of download content (DLC), "Within 14 days from purchase" "DLC unused, undeformed, not moved", "After playing DLC, the play time of the base product is within 2 hours" can be refunded. In the case of intra-game purchase, rules are stipulated as refund, etc. only when consuming, deforming, or moving items are not made within 48 hours from purchase.

By the way, when purchasing from JapanPayPal, VISA, MasterCard, American Express, JCB are available for refunding the original payment methodFive kinds of. Refunds to MoneyBookers, convenience stores, domestic credit cards, bank transfer, Payee, WebMoney are not supported and you will be asked to refund to Steam Wallet.

Please note that this refund system is intended to eliminate purchase risk in Steam and not for trying games free of charge,In case Valve determines that it is abusive, it may not be able to respond to the requestAnd that.