The real thing of Google's corrugated VR headset latest version appears like this, iOS app also appeared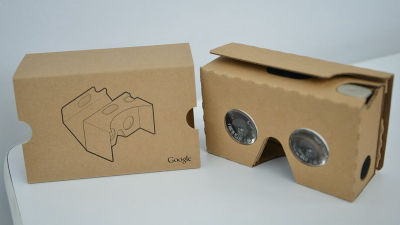 Google's virtual reality headset looking like a cardboard box "Google CardboardIsFirst announcement on "Google I / O 2014"It was done. Local time It was held on May 28th "Google I / O 2015In the platform for VR "Jump"Was announced and the latest version of Google Cardboard was distributed to event participants.

I just tried Google's new cardboard with my iPhone | The Verge
http://www.theverge.com/2015/5/28/8675177/google-cardboard-hands-on-io-2015

You can see the latest version of Google Cardboard as soon as you see the movie below.

Hands-on with Google's new cardboard VR - Google I / 0 2015 - YouTube


The back and front are like this. It looks crappy, but Google Cardboard applications are said to be powerful, such as preparing developers SDK (software development kit).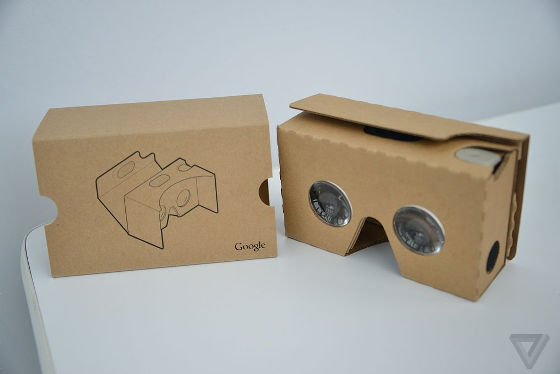 A button has been newly added at the top which makes it possible to manipulate the application contents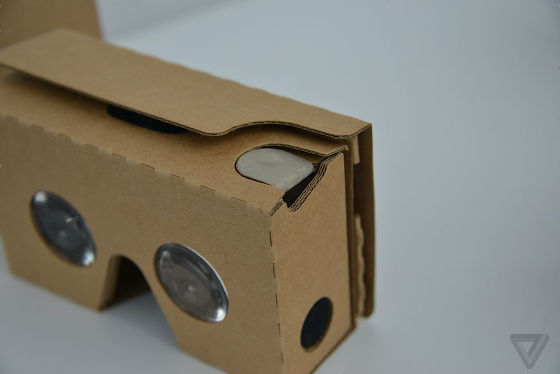 I looked from the top.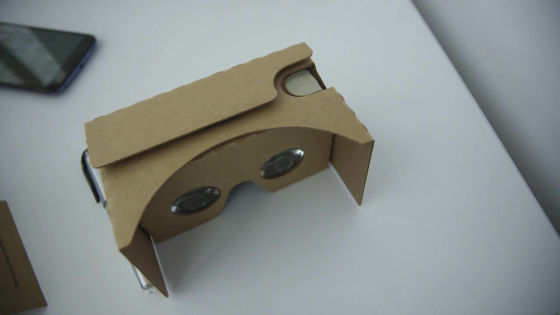 Peephole is like this.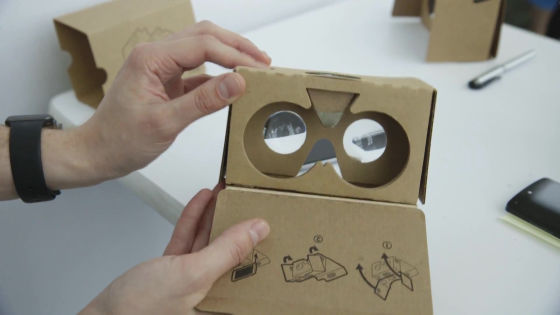 However, because the material is cardboard, light shielding property is not enough.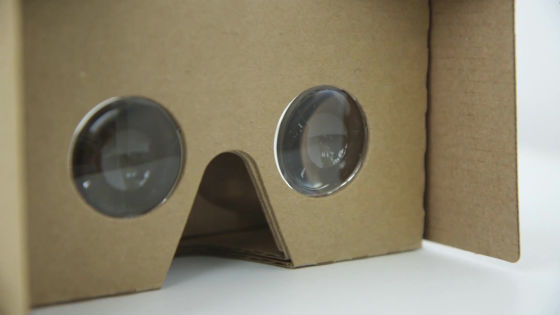 The back side is designed to open with pakari.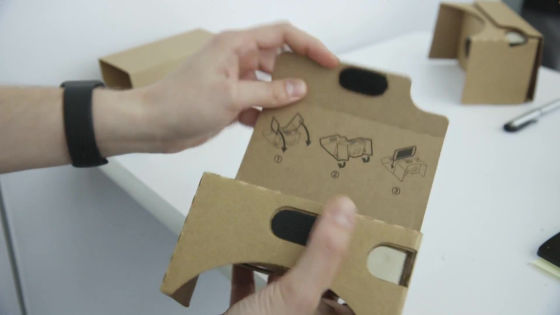 Place smartphone here ....



Lock the smartphone to Google Cardboard by closing the lid. Google Cardboard also supports 6 inch size smartphones.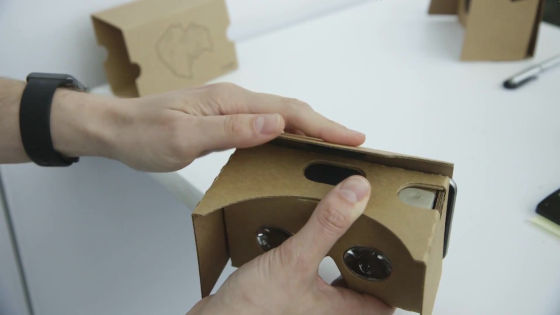 Enjoy the content after wearing it on your face.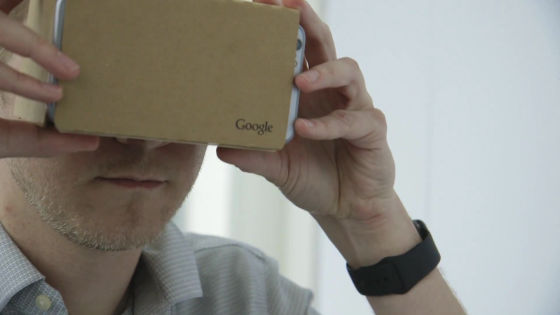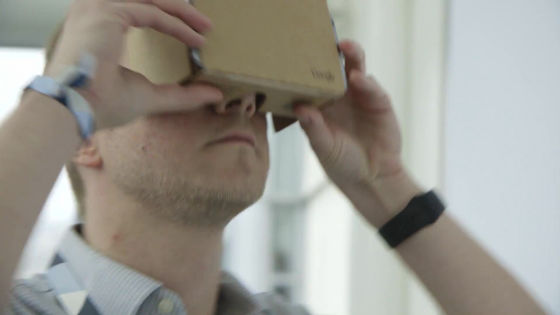 Please note that the Google Cardboard application is now compatible with iOS and can be downloaded from the following.

Google Cardboard on the App Store on iTunes