Robonian can also summon Goketsu as super alloy and gimmick full load to rocket punch following "God of War" from Gwannyan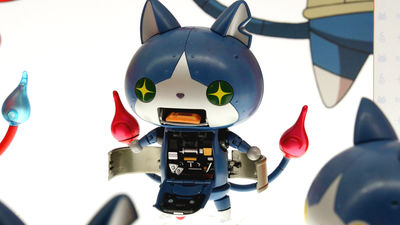 In the momentum of dropping flying birds I quickly grasped the hearts of Japanese children and was "Yo-kai watchPopular character series "RobonianBut, Bandai'sSuper alloyIt appeared in the series. Characters of the youkai watch appear in the super alloy series is "Super Alloy Gibanhaan"Followed by the second body, gimmick and prechi looks evolved more varied"Soul Summer Ko 2015"I enjoyed it.

TAMASHII NATIONS Presents Soul's Summer 2015 Special Page | Soul Web
http://tamashii.jp/special/tamacolle_2015/

Arrived at the super alloy booth.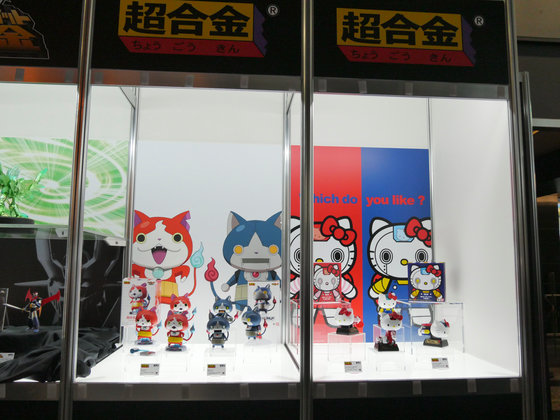 This is the "Superalloy Robonyan". Since it is originally a robot, even if it is three-dimensional as a superalloy series, there is no discomfort at all.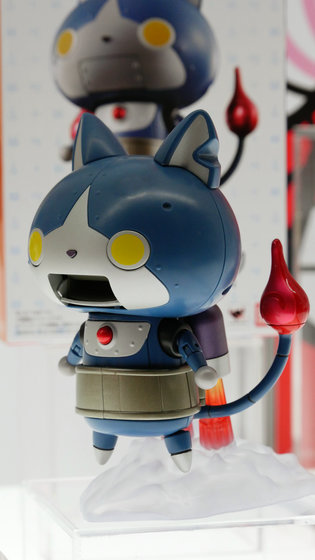 If you use a dedicated injection pedestal, it looks like it is flying.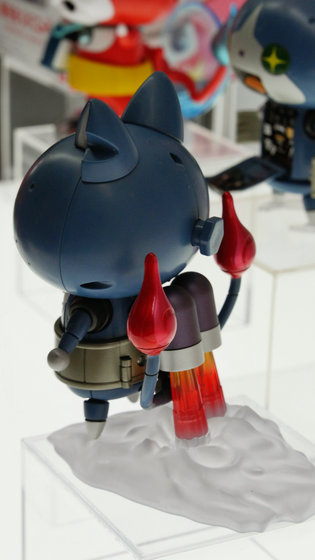 Like Super Alloy Sibanhaan, you can enjoy 3 kinds of facial expressions.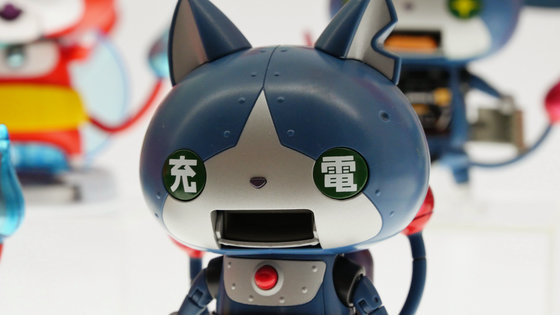 I am wearing a belly band on my stomach ... ...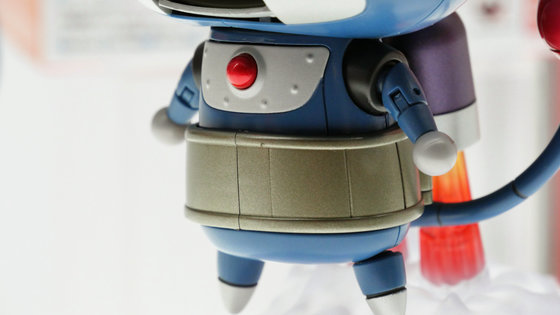 When opening here with Pakari, "Chocobo Production Organization" is also reproduced. There are also chocolate bow parts, it is also possible to put chocobo in the mouth of Robonian. In addition, the tip of the tail is removable and a power outlet appears from inside.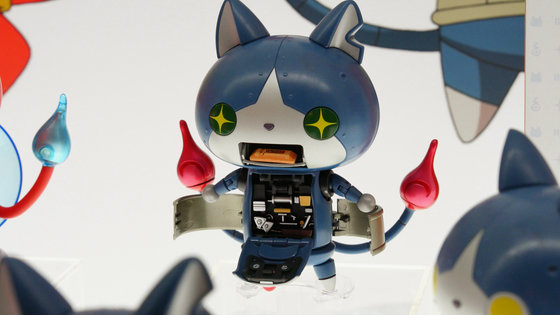 "Chocobo Production Organization" is not an illustration or a seal, it is reproduced solidly firmly.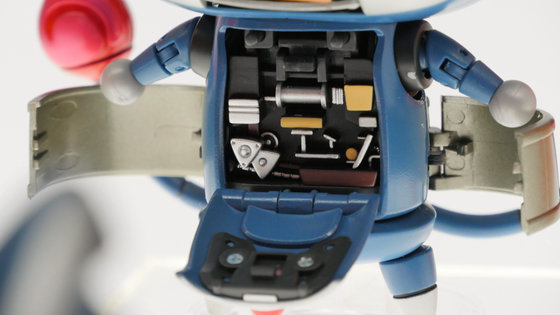 There are two movable parts on arm parts. Arm parts can also be exchanged for dedicated parts that can be skipped as rocket punches.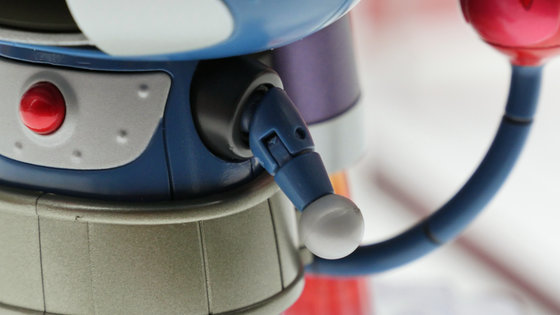 You can also move feet parts shaped like Gundam Double Oh 's GN drive.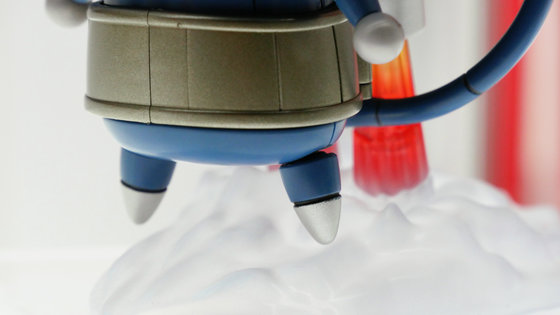 The package looks something like this.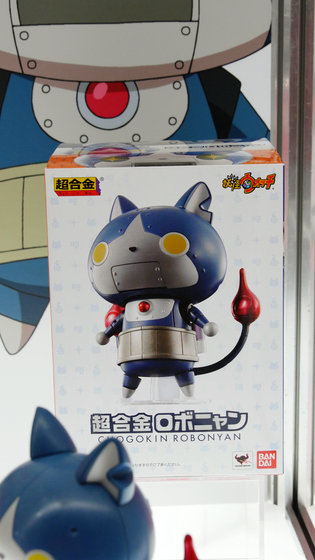 In addition, "Superalloy Robonyan" is scheduled to be released in July 2015 at 5,800 yen excluding tax.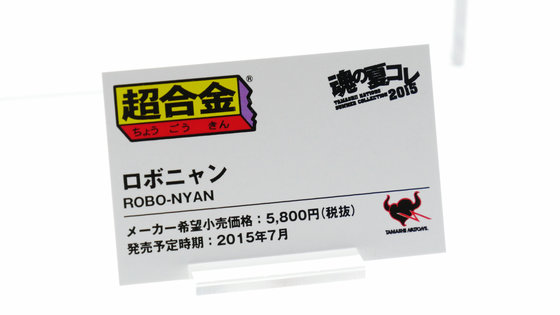 Reviewed beforeSuperalloy Sibanhaan was also exhibited.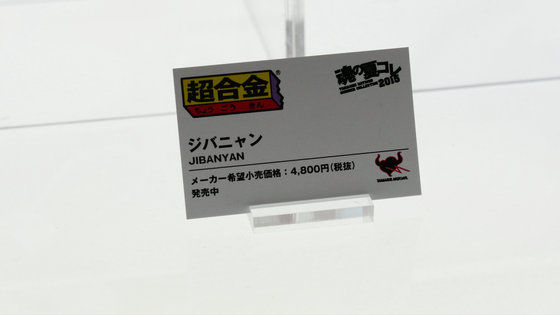 In addition, "Superalloy Hello Kitty (Shimashima)" (left) and "Superalloy Hello Kitty (Ao)" (right) are also on sale from super alloy series.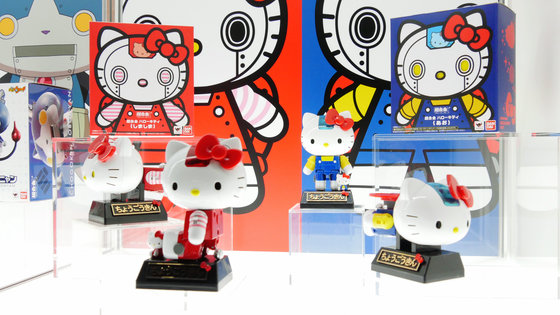 This is "Superalloy Hello Kitty (Ao)".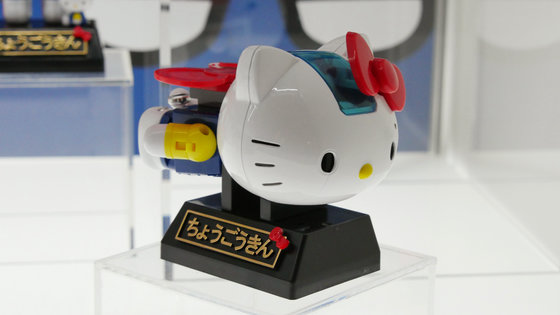 Kitty in the head too. What is going on ......?



It makes me stand on a pedestal written as "junction". Is it a pilot who is at your feet? Hello Kitty.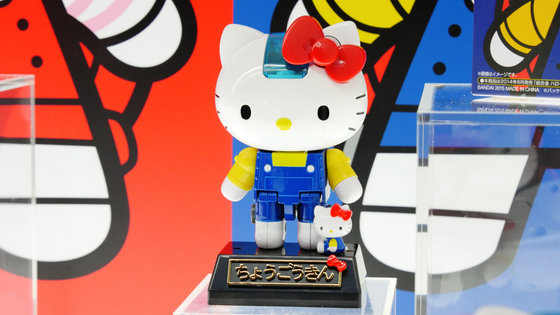 This is "Super alloy Hello Kitty (Shimashima)".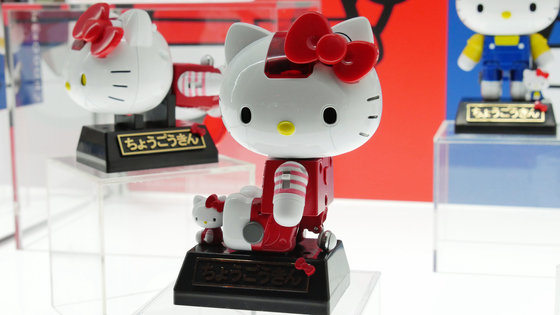 This is a diving mode, with eyes also shining glaring with fitting fin.