A game that allows you to search for youkai and memorial shoot with Gwanhaan and Koma in the youkai watch "Together with Giva Nyan & Coma"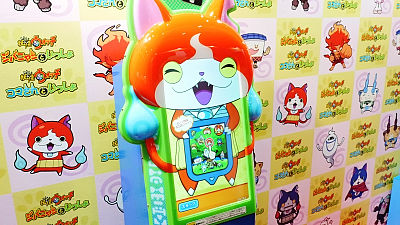 Givenan and Mr. coma appearing in popular animation "Yo-kai watch" from children to adults decided to be arcade games, and it is decided that it will be held in Makuhari Messe on February 13 and 14, 2015Japan Amusement Expo 2015So, I actually went and watched it.

"Yo-kai Watch with Givenan" "Along with Yo-kai Kotoba-san"
(PDF)http://www.bandainamco.co.jp/files/No60-03720E38090E5A696E680AAE382A6E382A9E38383E383.pdf

I came to the Yokai watch exhibition corner at BANDAI NAMCO Games' booth.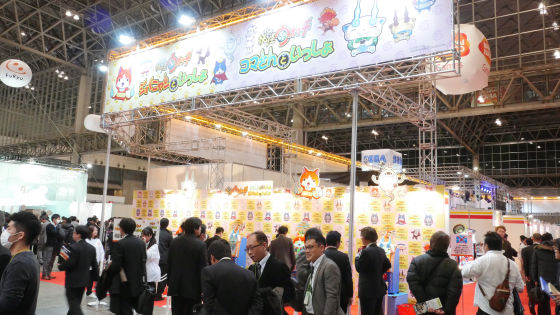 It is "I can not play with you" with "Yo-kai watch Tsubananyan" "Yo-kai watching frame-san and something".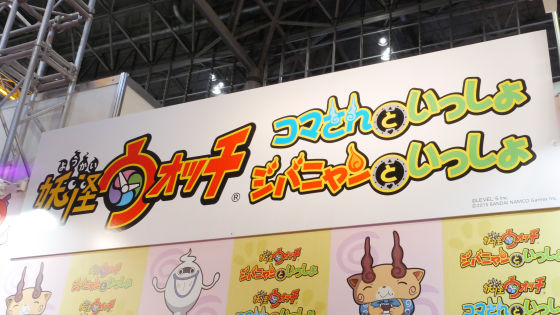 This is "with youkai watches Giva Nyan". The head of Givañan is a semi-solid panel, the face and the body are touch display equipped display.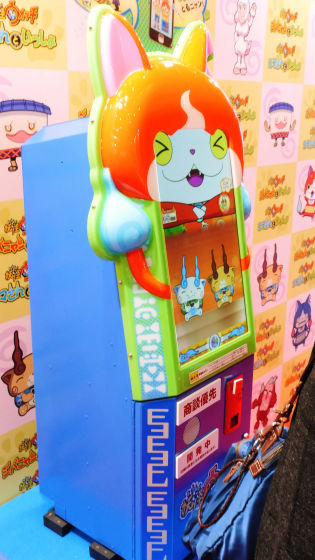 The expression of Givañan changes according to play, and it can be played while communicating with Givañan.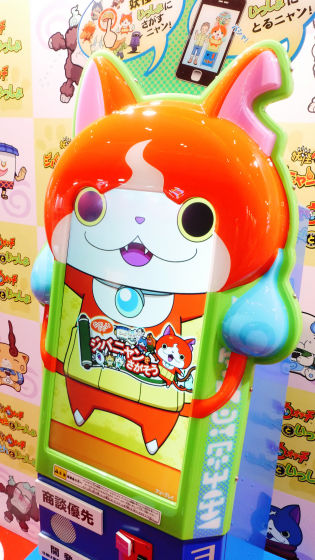 Giva Nyan shows various expressions depending on play.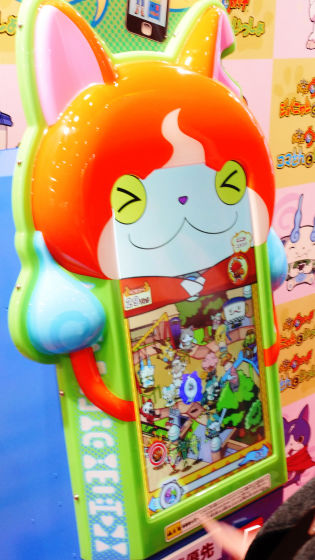 "Together with Givenan" has two kinds of game modes: "search for youkai" and "commemorative photo".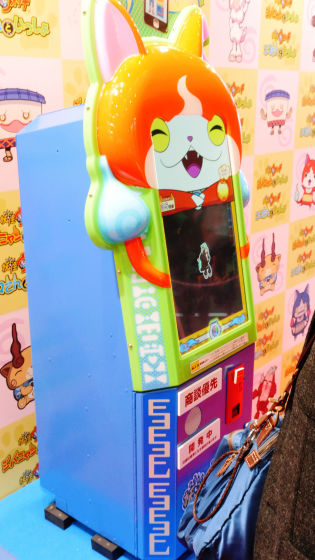 You can see how you are playing "Together with Givenan" from the movie below.

Given a face that seems to cry at "Together with Givenan" - YouTube


You can check how you are playing the search of youkai which is one of play mode with Givagnan from the following movie.

A state that you are searching for youkai with "Sibanian and Together" - YouTube


Kore is with "Youkai Watch Kaoru-san", as with Giva Nyan, has a touch panel.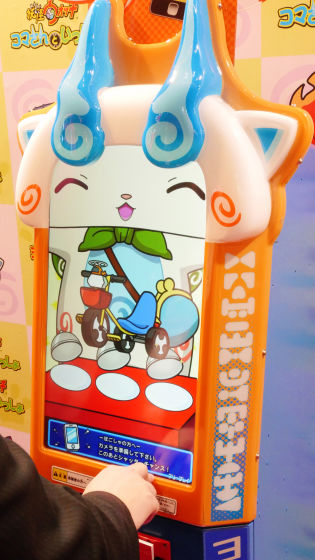 The "Yo-kai with Witches Giva Nyan" and "Youkai Watch Kaoru-san" will appear in March 2015.