The test stand of the new sound gee "Shin Kronika" that enjoys a synchronized feeling with two people cooperation following the master of Taiko is like this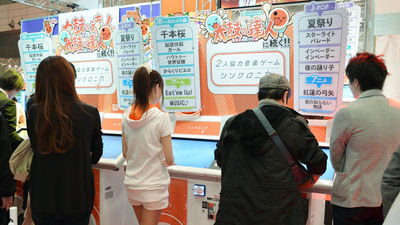 Speaking of Taiko no Tatsujin, this is a great hit music game title that can be enjoyed from children of Bandai Namco to adults. Following such Taiko master, one person can feel exhilaration as if playing by yourself, Touch panel sound games that you can enjoy a sense of unity that breathes together if two people "Synchronica (Shinkunika)"Appears from Namco Bandai. Since the test station was set up at the Japan Amusement Expo 2015 before the operation, I actually went to check to see what type of sound gay it is.

Synchronica - Shinkunika
http://www.bandainamcogames.co.jp/am/vg/Synchronica/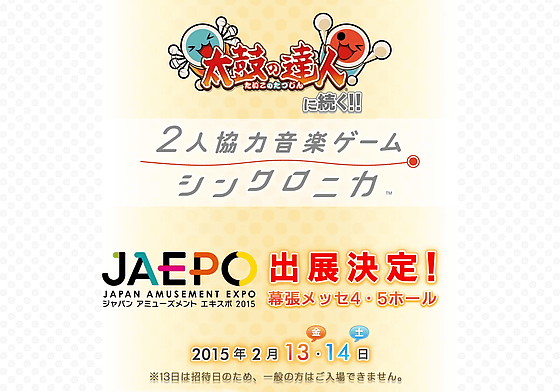 I came to the booth of BANDAI NAMCO.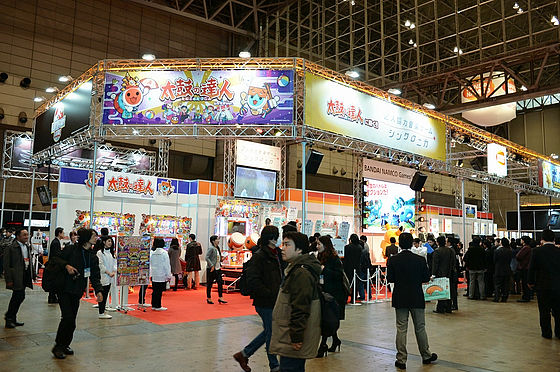 Following the popular game 'Taiko no Tatsujin', he discovered the Bandai Namco's new sound game 'Shin Kronika' 's test stand.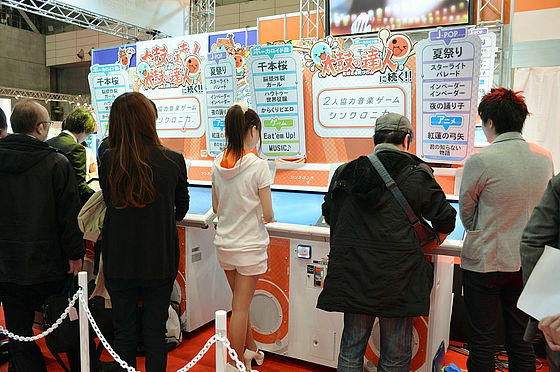 The enclosure is like this, it has become a design that can be played simultaneously by two people. It is OK even if you play alone.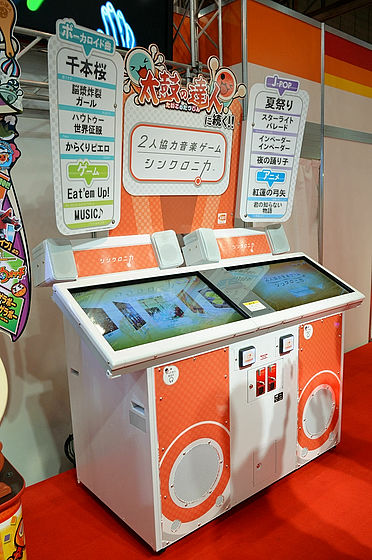 You can play vocaloid · game · J-pop · anime songs.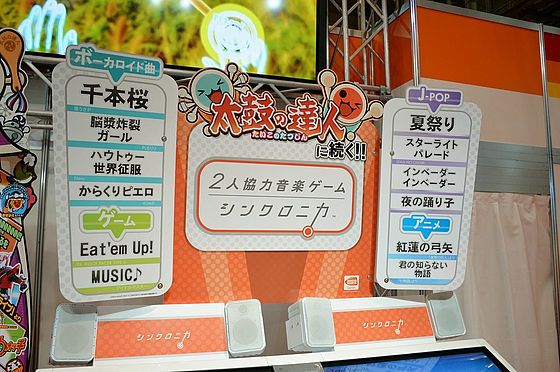 By touching or sliding a marker that appears on the screen of the touch panel, you can play as if the player were playing. In the case of two players at the same time, the same screen is displayed on both sides, so that both will do the same movement. Touch the marker at the same timing as the opponent, since a special visual presentation occurs, it is a sound game that you can enjoy the synchronized feeling when you breathe in.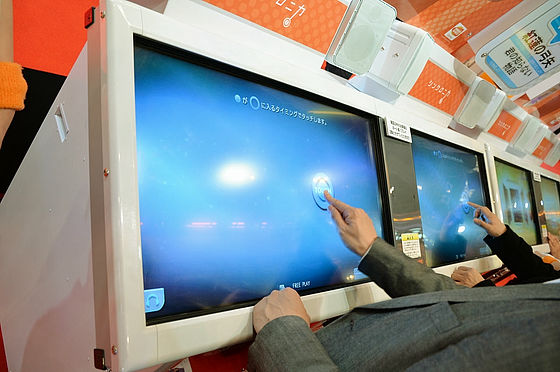 The operation of Synchronica is scheduled for March 2015. Playing the test stand of the venue, you can get a special strap. Because it is a slightly different sound game with the Taiko master, please visit the Japan Amusement Expo 2015 if you are interested.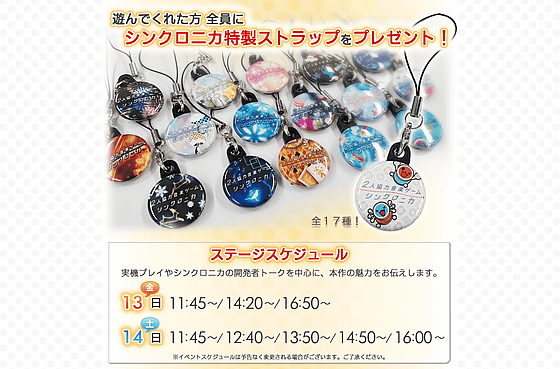 You can see the appearance of playing two players at Shin Kronika from the following movies.

A state of playing 2 person cooperative music game "Shin Kronika" - YouTube


In addition, BANDAI NAMCO has released Syncronica's play demo.

Synchronica Play Demo - YouTube