"Luigi Mansion Arcade" Sucking in Obsu "& Sega's New Tone Gay" CHUNITHM "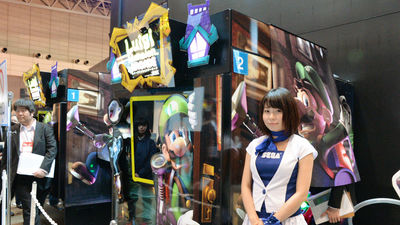 At the Sega booth, the experience booth of "Ship this Arcade" has been exhibited, but in additionLuigi Mansion 2"Arcade game"Luigi Mansion ArcadeAnd popular sound gamesMaimai ORANGESega's new sensation sound games made by the production team "CHUNITHM - Cunism -"A new experience arcade game experience booth is set up.

Luigi Mansion Arcade
http://www.capcom.co.jp/arcade/luigimansion-ac/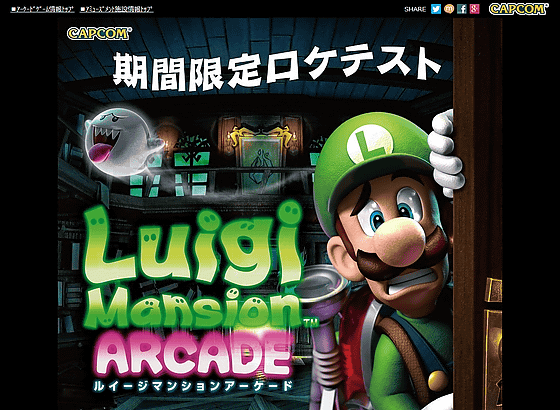 Sega new sound gee 【CHUNITHM - Tunism -】 - SEGA CORPORATION -
http://chunithm.sega.jp/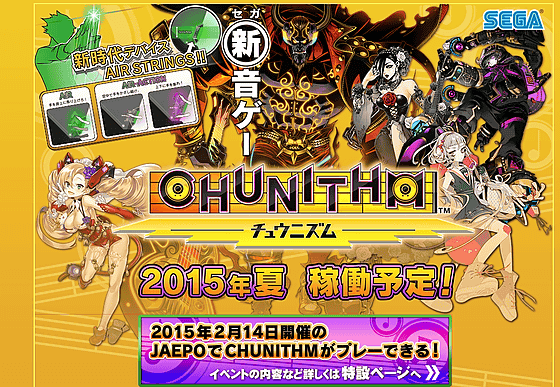 The Sega booth is crowded with many people.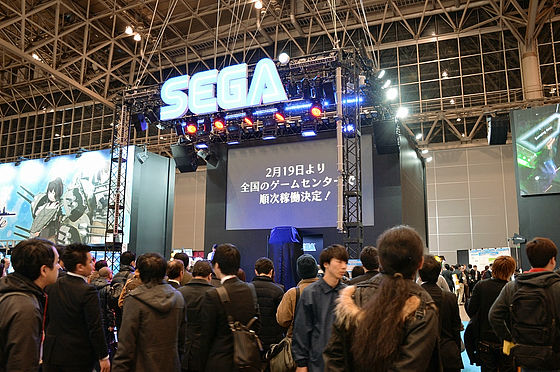 Ship When we turned to the backside of the arcade, two housings of "Luigi Mansion Arcade" were installed.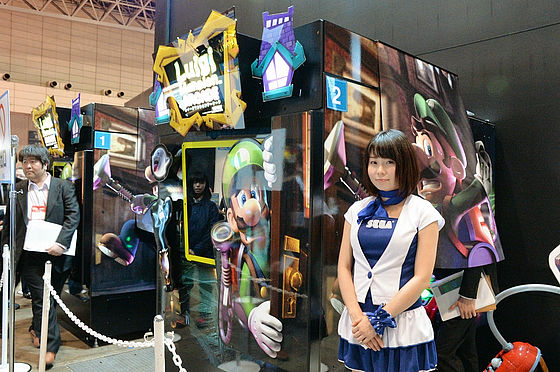 At the back of the casing there is a figure of a troubled face Luigi, and it is designed to be eye-catching.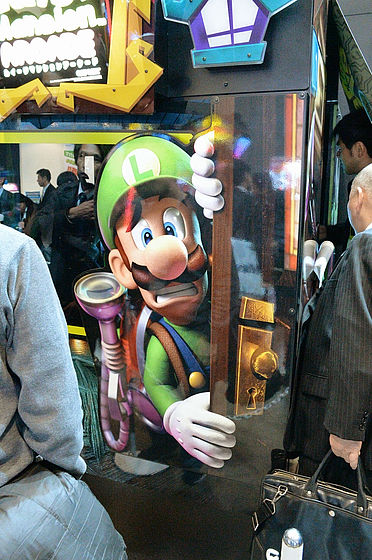 Curtains are hanging on both ends of the case, and you can enter inside and play. The number of players is limited to 2 people.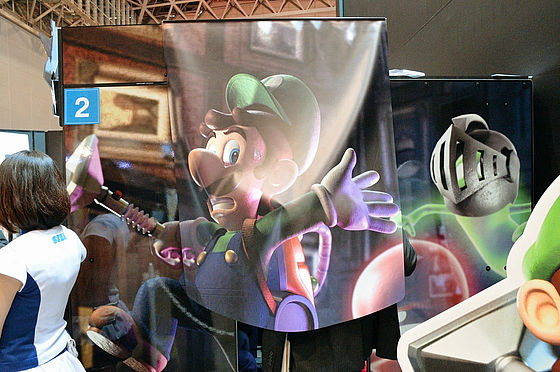 There is a vacuum cleaner type controller "O VACUUM", and we push the vacuum cleaner button toward the screen and suck the teresa.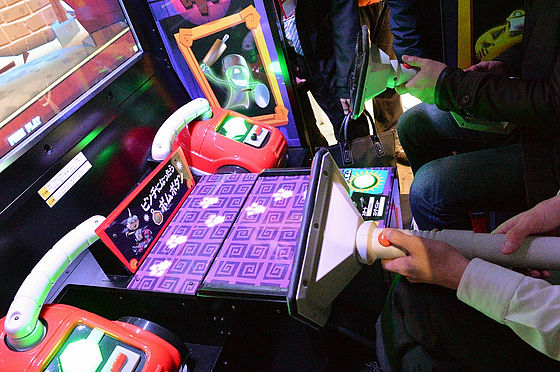 It is possible to see inside from the back of the housing.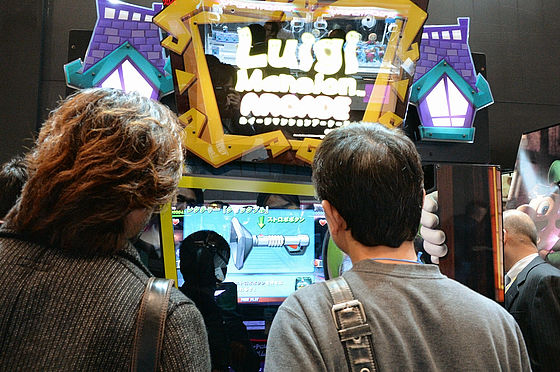 You can explore the covered oakkei mansion and experience the action of Luigi Mansion 2 of Nintendo 3DS. In addition, "Luigi Mansion Arcade" is scheduled to start operation from June 2015. It is exhibited at the Sega booth, but it is Capcom's arcade game.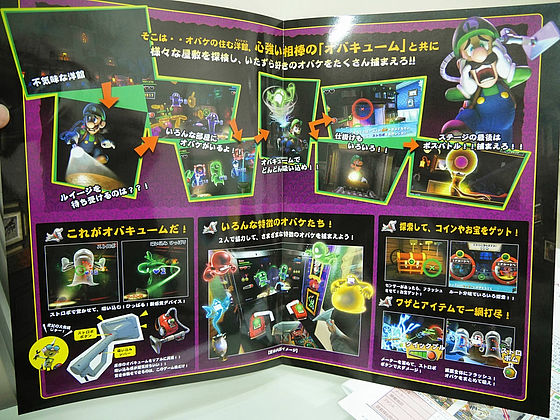 In addition, there are other sound gee corners in Sega booth.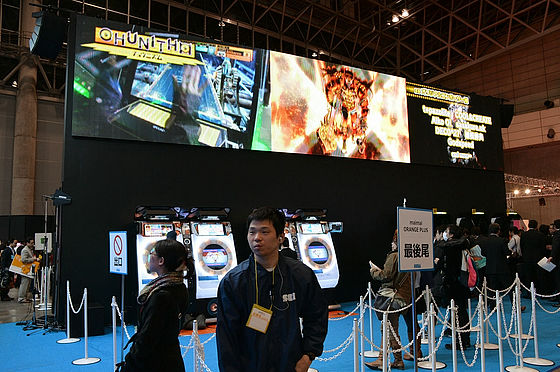 The matrix was made, the test station corner of Sega's new music game "CHUNITHM".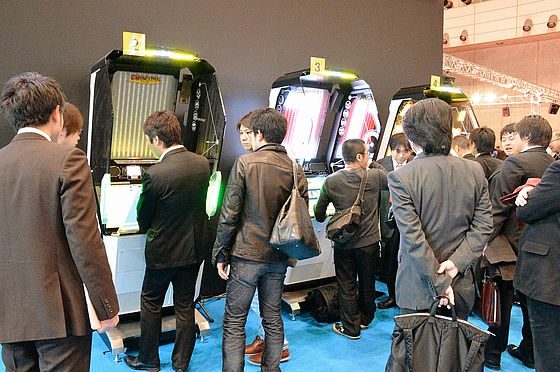 The enclosure looks like this.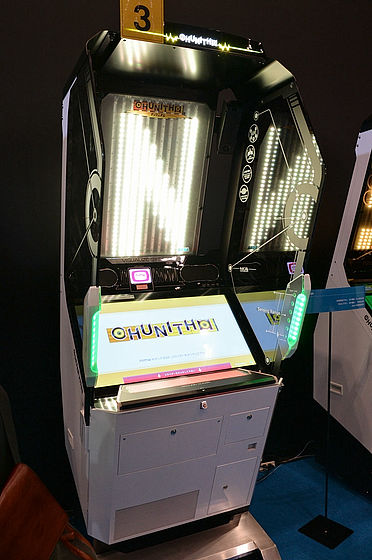 It is becoming a new sense sound ticking rhythm with "GROUND SLIDER (ground slider)" which knocks the keyboard and "AIR STRINGS (air strings)" detecting the movement of the hand. It is possible to play with up to 4 people, and you can enjoy "Anime fan" "Sound gee fan" "Vocaloid fan" "Toho Project fans". The scheduled operation will be around the summer of 2015.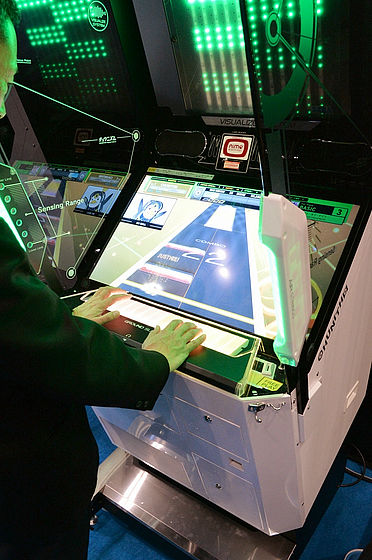 There is also a trial base of maimai ORANGE in the next corner, so people who like sound gee are able to experience free on the public release day of February 14 (Saturday).