Robot that Mickey and his friends coalesce "Super Merger King Robo Mickey & Friends" unveiled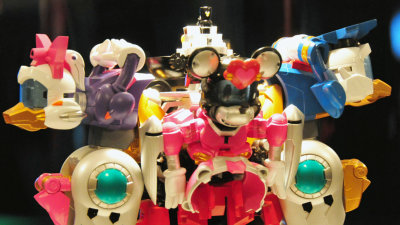 "Superalloy Super Coalescence King Robo Mickey & Friends" that Mickey and other Disney characters become robots, and furthermore they will become a huge robot by uniting themselves, Bandai'sTAMASHII NATION 2012It was announced at the reception.

TAMASHII NATION 2012 (Soul Nation 2012) ~ 5 TH ANNIVERSARY ~ | Soul Web
http://tamashii.jp/special/tamashii_nation/

Mickeys are ......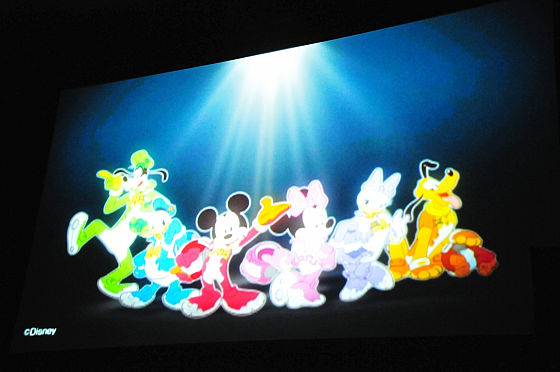 I became a robot.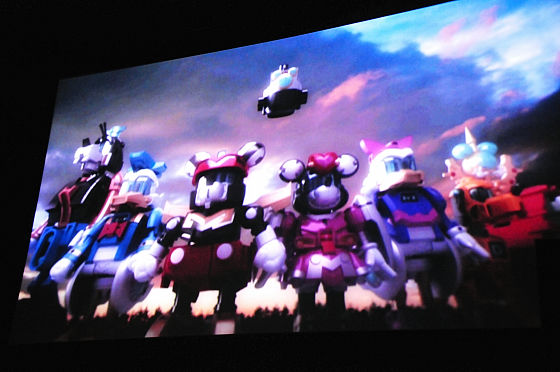 Mickey is "Jet Mickey"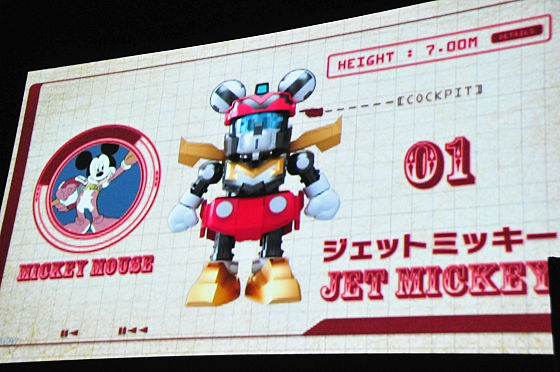 Minnie is "Sky Minnie"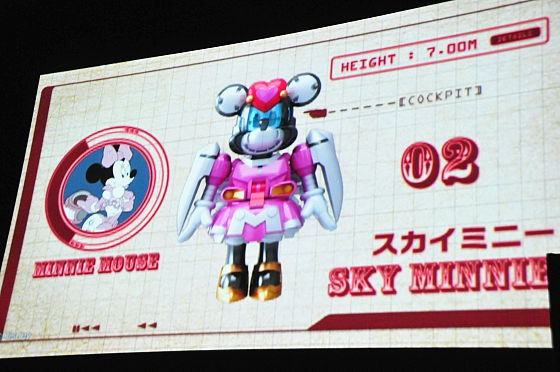 Donald is "Diver Donald"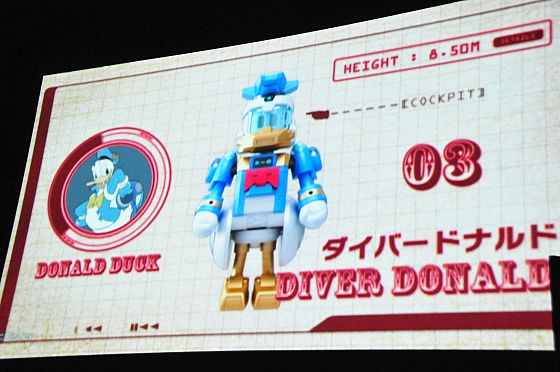 Daisy is "Aqua Daisy"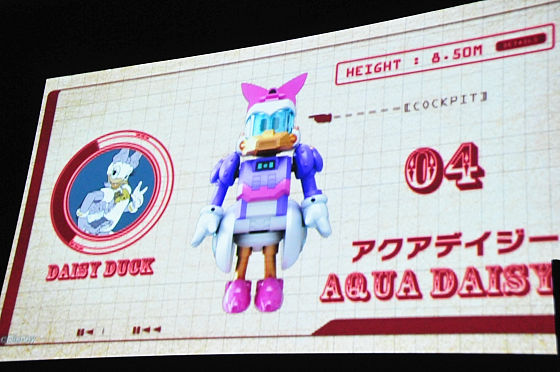 Goofy is "Land Goofy"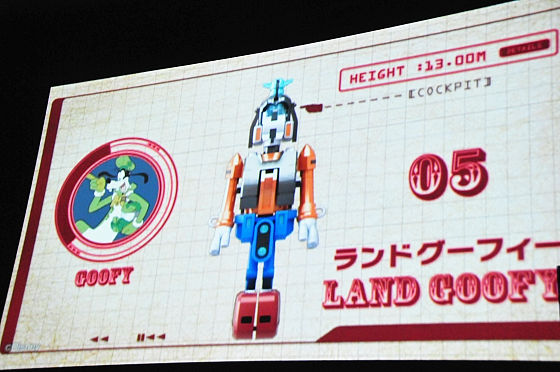 Pluto comes with a dog shop "Dash Pluto & Inugoya"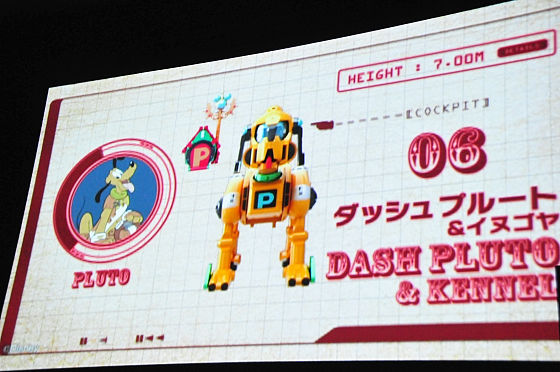 In addition, although not a character, "Ace Willie" which motivated the steamship Willie was added ......



"King Robot Mickey & Friends" super merged into.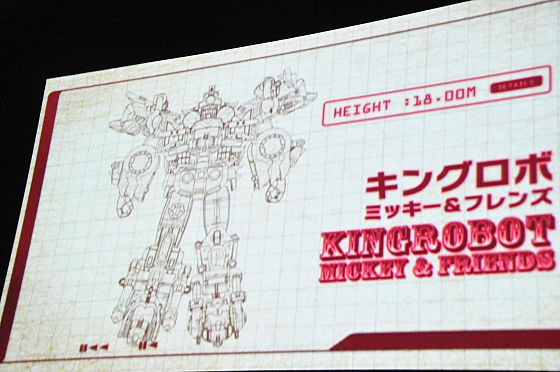 Weapons are Dream Stick and Magical Mirror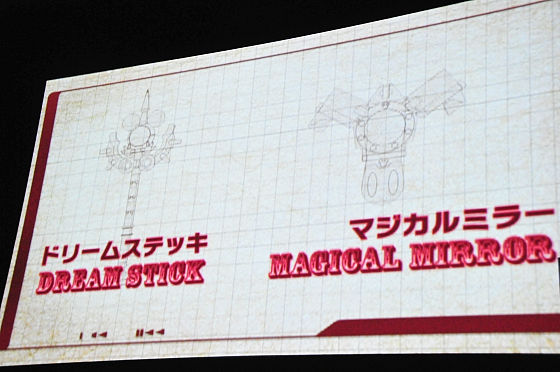 Union!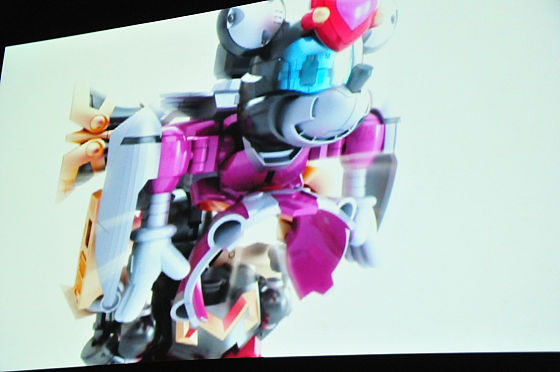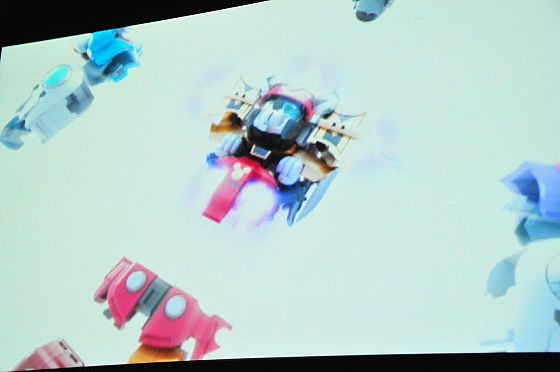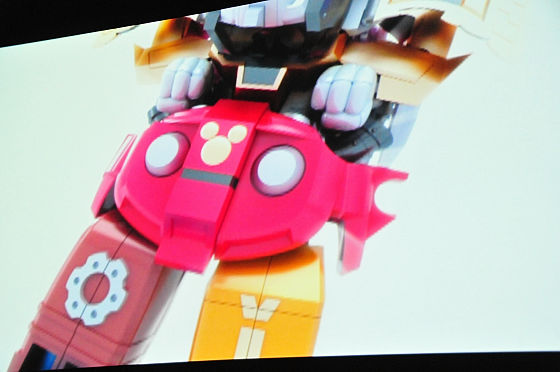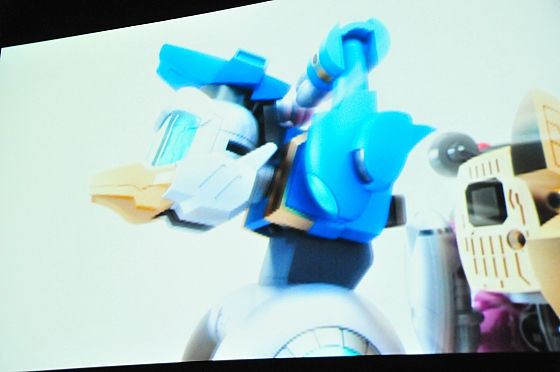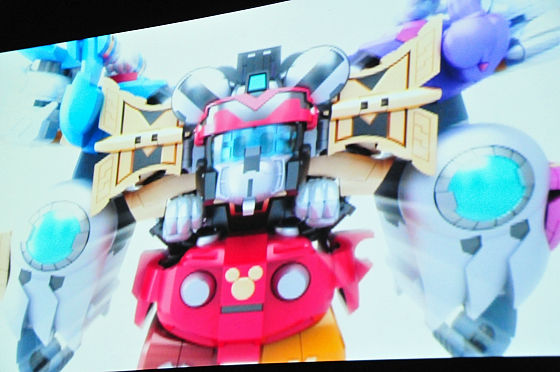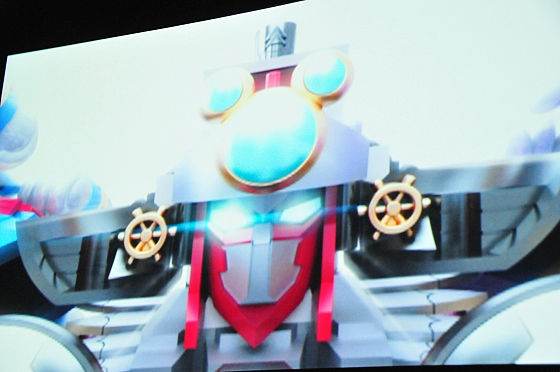 "Chogokin Super Coalescence King Robo Mickey & Friends" will be released late March 2013. It is 10 3440 yen including tax.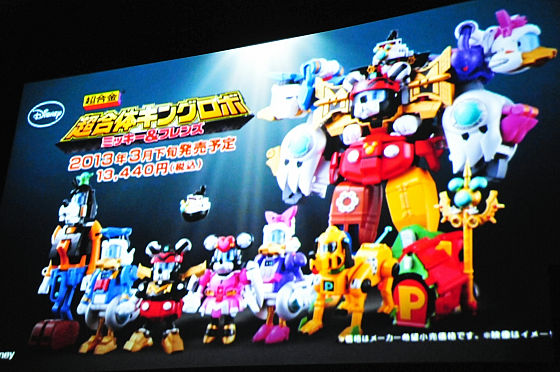 In addition to president Kazunori Ueno of Bandai at the reception, "Momochi" thingBerryz StudioofMomoko TsunagaHe also appeared equipped with a dream stick.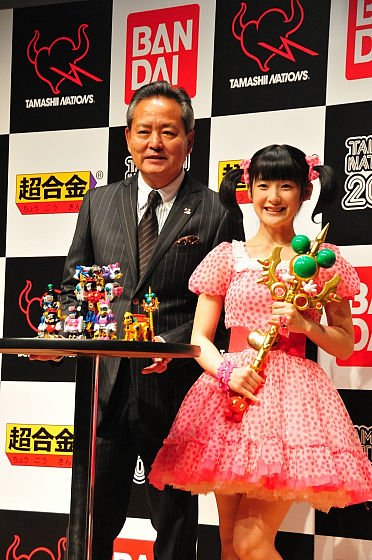 I was impressed that "Minnie is behind the scenes!"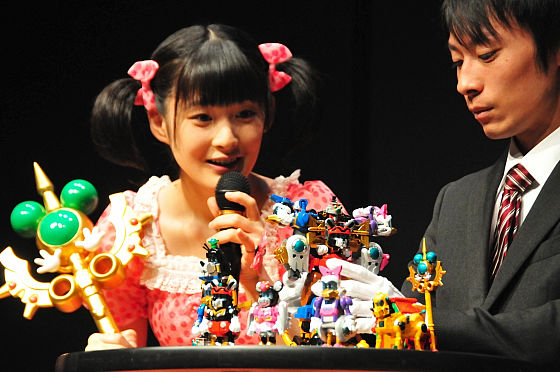 ◆ Actual photo
The real thing is displayed on UFX GALLERY 4F in Akihabara UDX.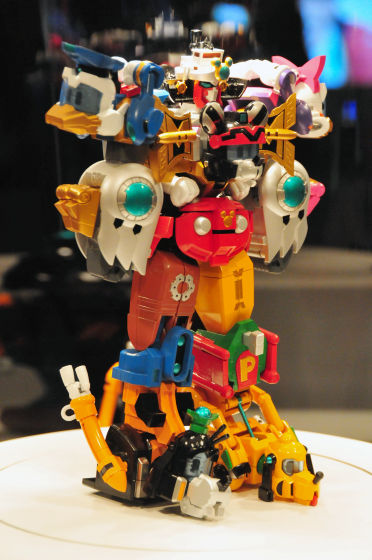 The stomach part is Mickey, the right shoulder is Donald, and the left shoulder is Daisy. The head is a steamship Willie.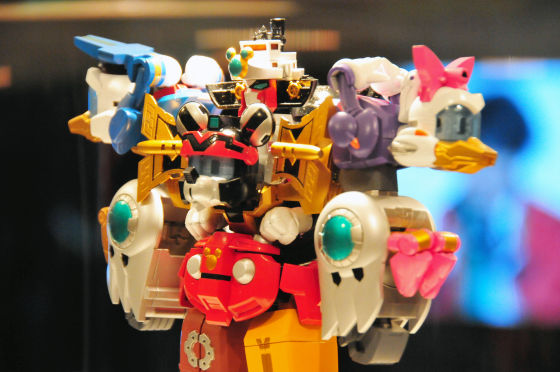 Pluto and ken at the left foot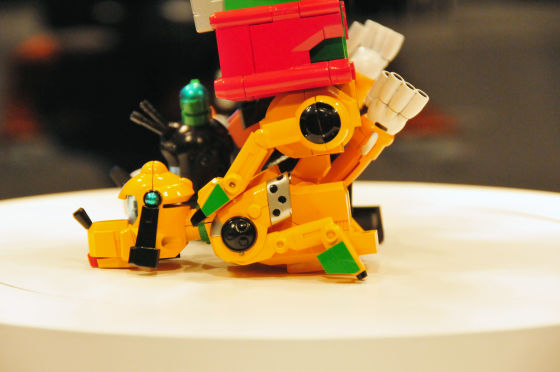 Goofy on the right foot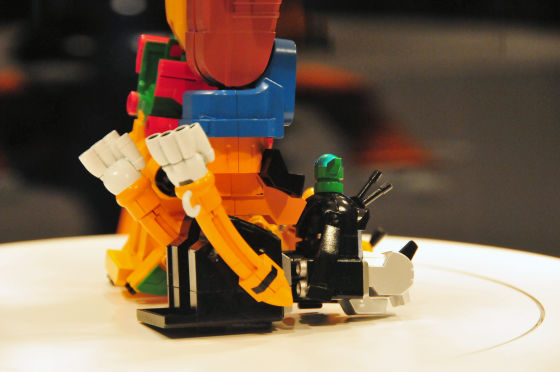 As Mr. Tsunaga says, Minnie protects his back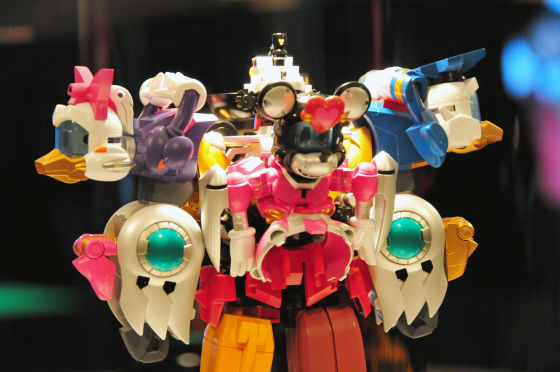 It is like this before coalescing. Jet Mickey and Ace Willie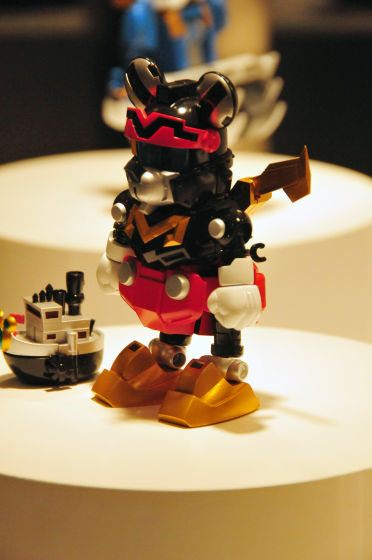 Sky Minnie



Diverdonald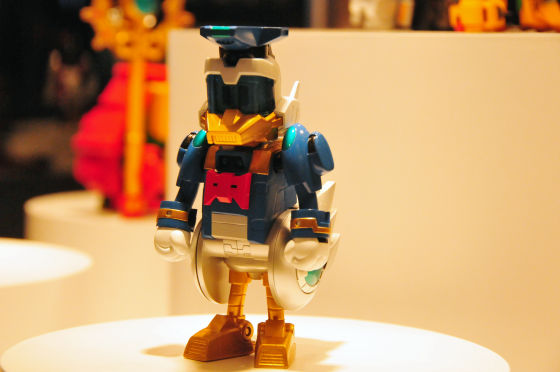 Aqua daisy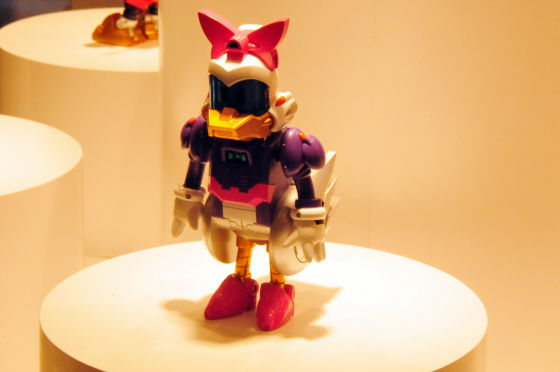 Land goofy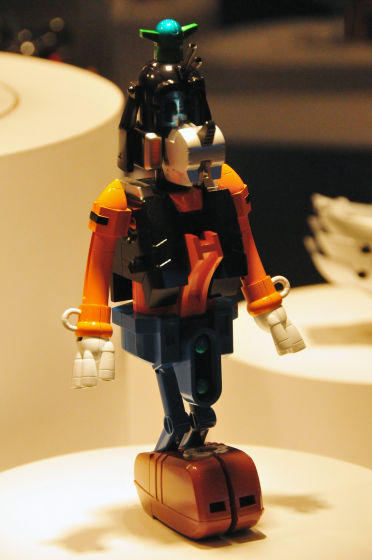 Dash Pluto & Inu Goya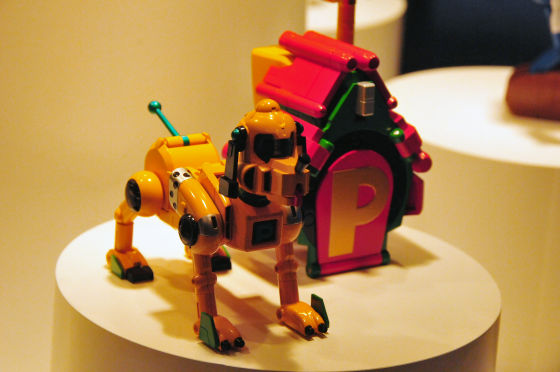 Dream stick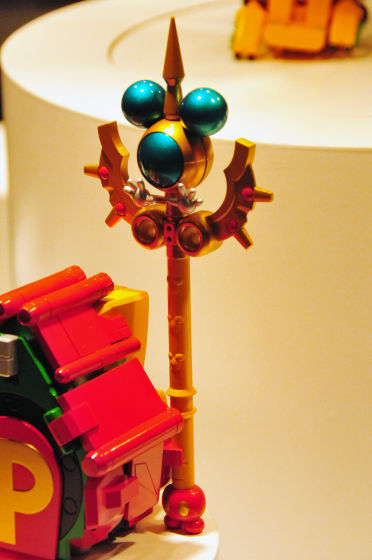 At the venue, Dream sticks and signs of the size that Mr. Tsunaga had were also decorated.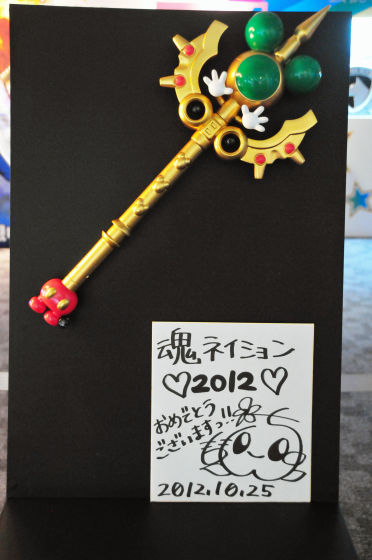 © Disney